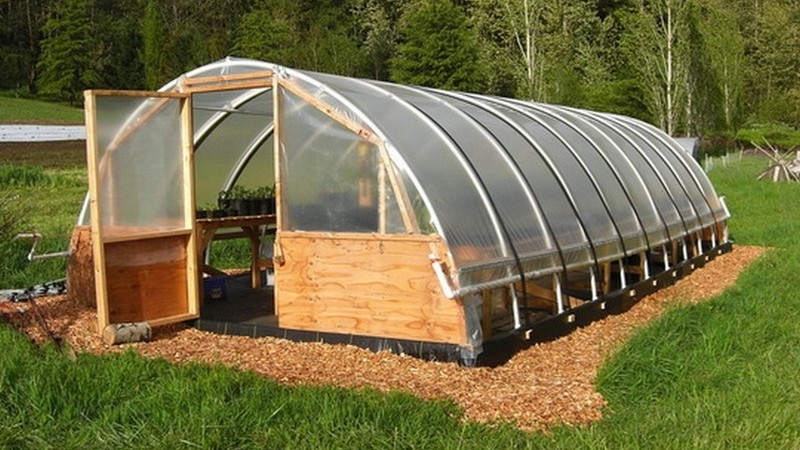 Greenhouses are a great way to extend your vegetable growing season in a cold climate. Building your own can help you save a lot of money as well as allowing you to customize the size to suit your needs.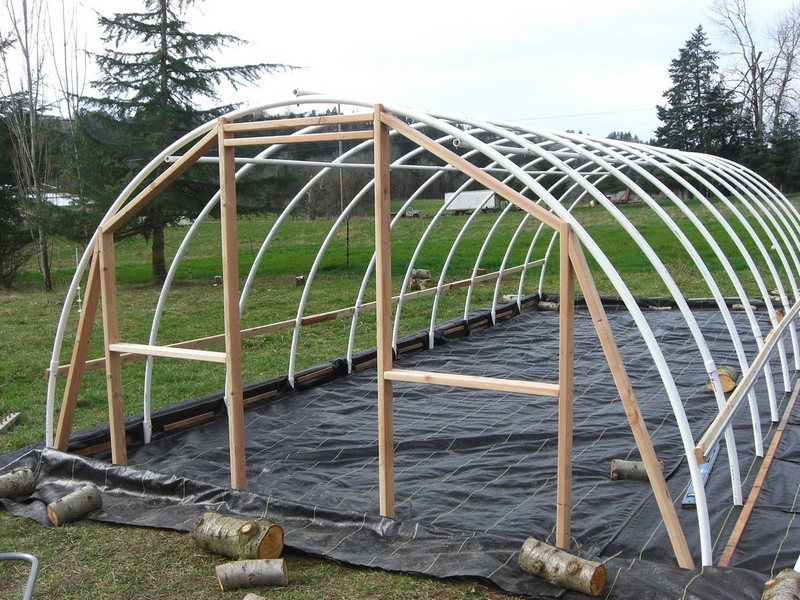 This greenhouse is built for starting seedlings, technically known as a propagation house. But what is great about it is that it's made from PVC and wood, which are materials that are cheap and easy to find.
Even though it's made from simple and inexpensive materials, it can grow a wide range of produce, even during the season not ideal for growing crops.
Want to grow your produce and extend your growing season? Why not build a DIY hoop-house!
Materials:
2 x 6' Pressure Treated Lumber – the foundation
2" x 4" Pressure Treated Lumber
24" long 2" PVC
23' long 1-1/4" PVC Bows
5" Carriage Bolts
4" Carriage Bolts
Metal Strapping
Duct Tape
Six-mil Poly Plastic
Batten Strapping
Tools:
Sledge Hammer
Electric Drill (with Graduated Drill Bit)
Channel Locks
Hole Saw
Scissors
Click on any image to start the lightbox display. Use your Esc key to close the lightbox. You can also view the images as a slideshow if you prefer 😎
Thanks to Fiddle Head Farmers for this great project. You can get step-by-step instructions here…
If you liked this project, you will also like viewing these gardening ideas…