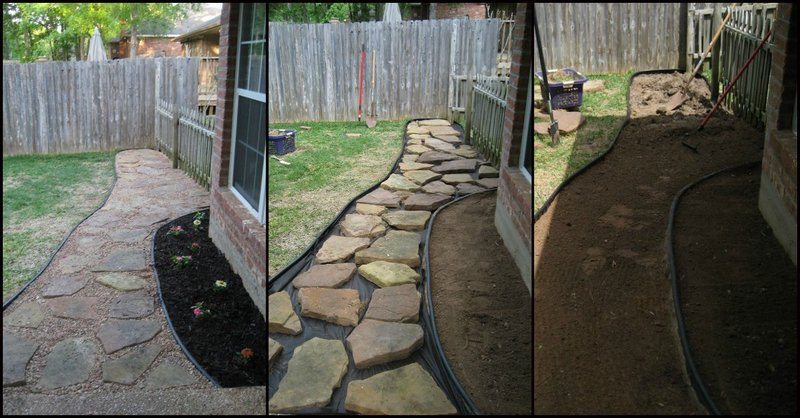 A backyard walkway or garden pathway using flagstones? Why not? These flagstones can be cut or shaped to size, but their most common sizes are 3" x 6", 4" x 8" and 2" x 2".
Flagstone is made from a variety of rock types and is used to create a wide range of hard surfaces. It can be used in driveways and backyard walkways, patios and courtyards, place settings and borders in gardens, and as a durable flooring material.
Flagstone is attractive because it is inexpensive, easy to work with and can be used to create a range of patterns and styles. You can choose between natural and man-made flagstones.
Our Pick
VanSmaGo Walk Maker
This concrete board is designed for DIY lovers, who want to decorate their garden road as they like, to give their pavement and yards some artistic sense.
Buy on Amazon
We earn a commission if you make a purchase, at no additional cost to you.
07/29/2022 01:32 am GMT
Which of these flagstone backyard walkways suits your taste?
Natural Flagstone for your backyard walkway.
Natural Flagstone is a type of rock that comes in many shades. The type we all know and love is called natural flagstone. This type of flagstone is taken from a quarry and cut into slabs.
Natural flagstone is a great choice for your home's patio, porch, or backyard walkway. With an overall look that is similar to brick, natural flagstone makes a great alternative to brick in areas that have excessive rainfall or little sunlight.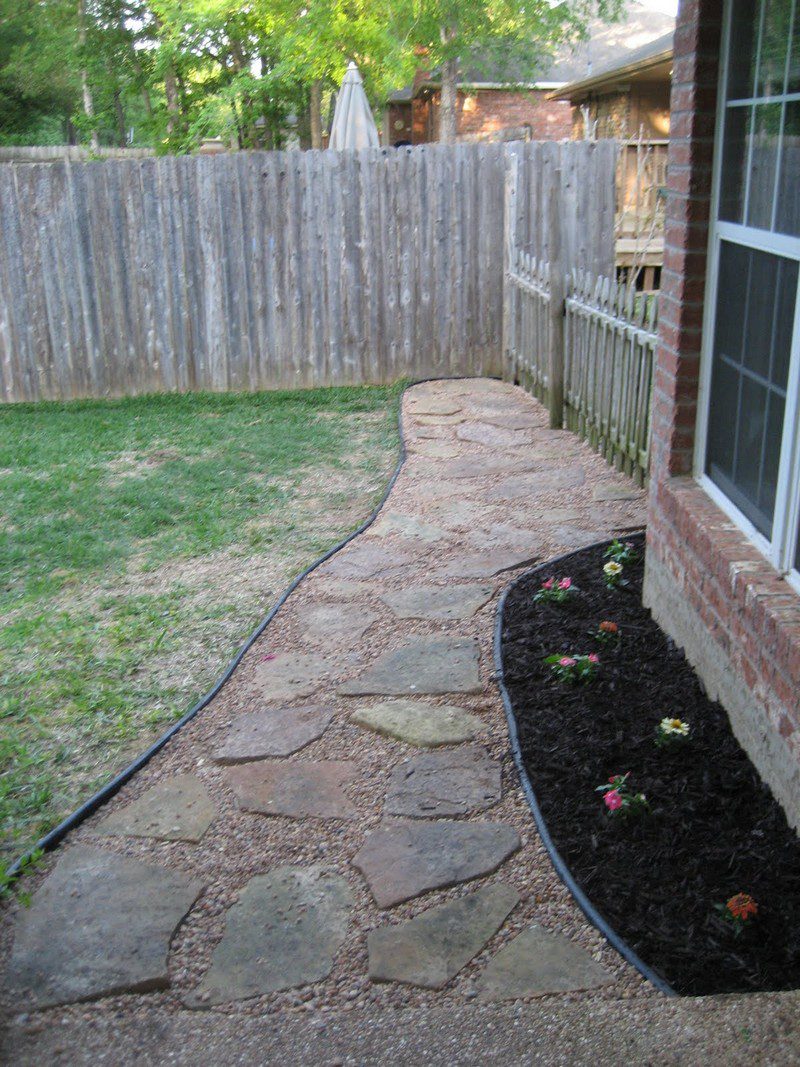 Many homeowners choose natural flagstone because of its overall durability and cost efficiency. However, natural flagstone can also be more susceptible to staining and fading, compared to other types of stone.
Natural flagstone is easy to work with and is a great material for patios and other outdoor applications. Although it is a bit costlier, you can also buy manufactured flagstone.
With natural flagstone, because no two flagstone pieces are alike, you can create a very unique structure that can come in a variety of different colours, shapes, widths, and depths.
Manufactured Flagstone for your backyard walkway.
Manufactured flagstone is a block of concrete or other material that is shaped, dyed and textured to create a seamless surface that mimics natural flagstone. It is also known as artificial flagstone and manufactured stone.
Manufactured flagstone is made to look just like natural flagstone, but it is generally easier to work with and is less expensive.
Manufactured flagstone is an excellent choice for a pathway, or if you are looking for a patio or flooring material. You can also find manufactured flagstone that simulates marble or slate. There are many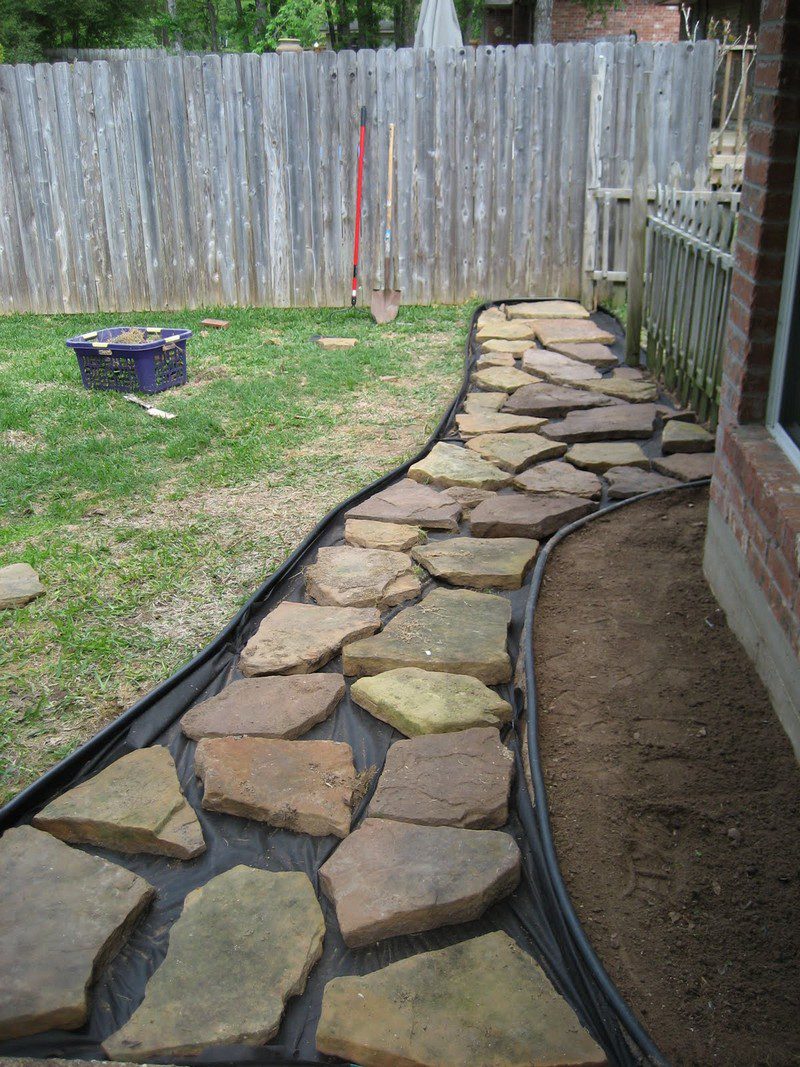 How to build a flagstone backyard walkway?
Planning
First, you need to plan where your pathway should be. You also need to determine how wide or how long the backyard walkway that you will be creating is. This will determine how many flagstones to prepare and the number of materials needed for the project.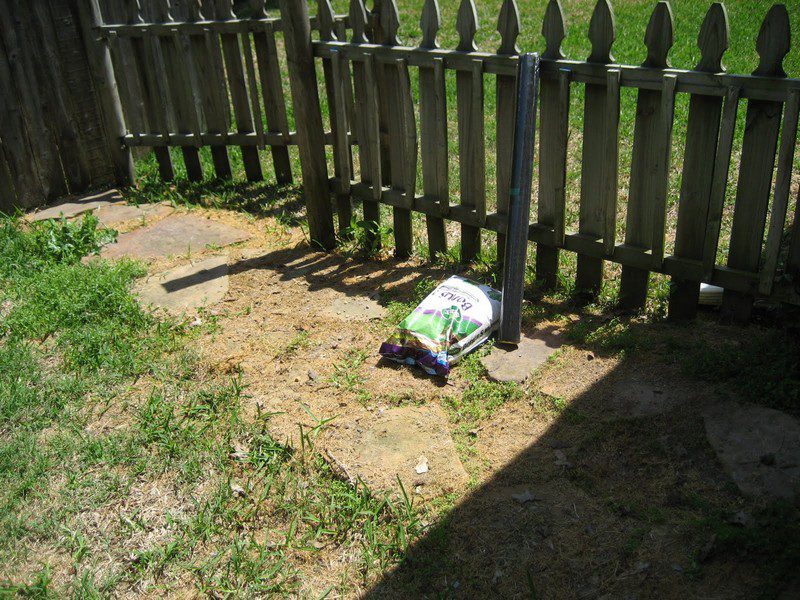 Material needed
Once the plan has been set, a layout is then printed. When the needed d materials are determined, you can start gathering them. In gathering your materials, the actual cost of the project comes to life.
You can consider a less expensive one if you are on a tight budget but if you're not, it's better to invest in more durable materials which will also cost you more.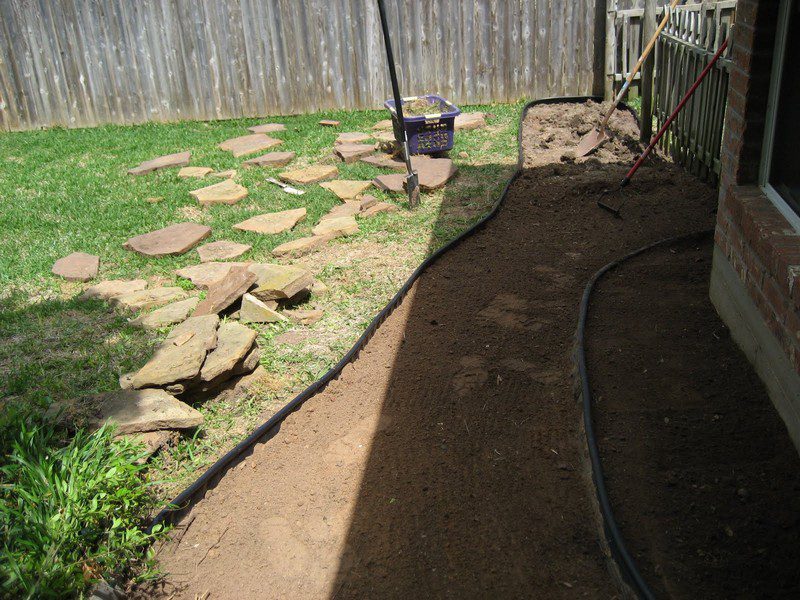 Laying
After gathering all the materials needed, you can start laying them in based on your layout. you can Modify your layout on the process but make sure that is not too much as it will cost you another set of materials.
Finishing
After laying them, add finishing touches, you can add additional accent by adding a flower bed on the sides if you want.
What do you think? Would you like your own flagstone pathway?
You'll need these materials:
Border Material
Pea Gravel
Big Rocks
Soil
Flowers
And these tools:
Click on any image to start the lightbox display. Use your Esc key to close the lightbox. You can also view the images as a slideshow if you prefer 😎
Thanks to Bridget and Bear for this great project. you can get the step-by-step instructions here…
If you liked this project, you will also like viewing these stepping stones and pathways…