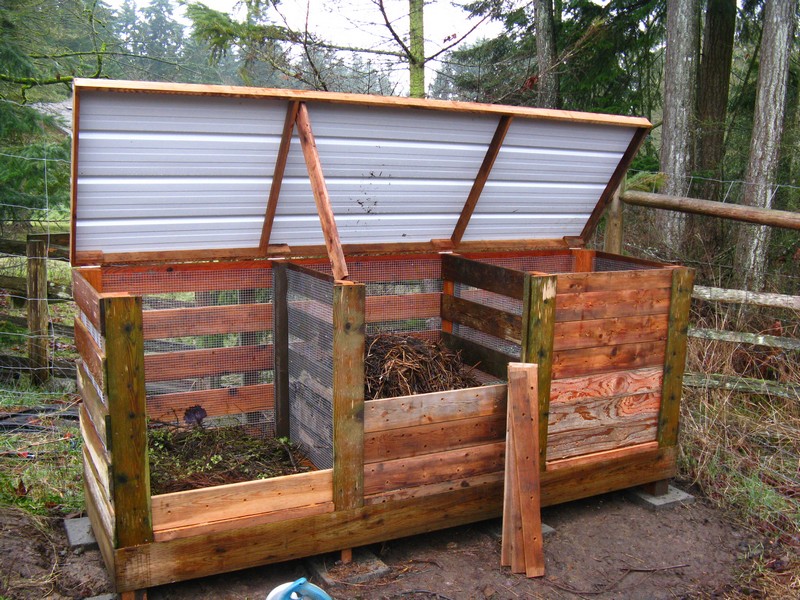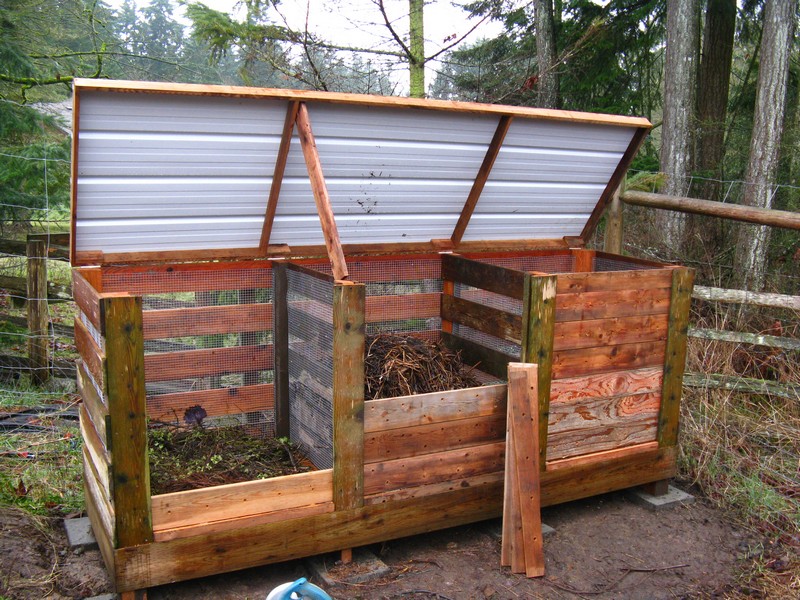 When you want to see your garden yield a bountiful harvest of vegetables, fruits, or flowers, you will likely think of using fertilizer. Fertilizer is a material, either organic or inorganic, that is added to soil to supply vital nutrients that promote plant growth.
Different fertilizers contain different nutrients, so it is important to select the right fertilizer for your garden.
Organic fertilizers are much cheaper and sometimes free if you have your own compost bin. Organic fertilizers are environmentally friendly as they do not release harmful chemicals.
Many see composting as a way to reduce and recycle household waste. While it's true that minimizing waste is one significant benefit of composting, gardeners value compost for the abundance of organic nutrients it contains.
Our Pick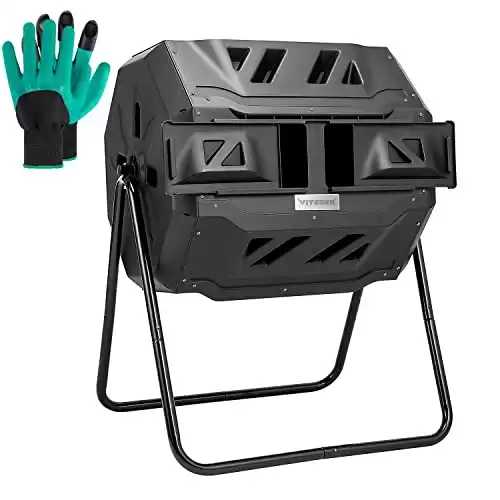 Dual Rotating Batch Compost Bin
Designed with 2 chambers, the tumbling composter allows you to compost in batches; One side "cooks" while you add fresh organic material to the other, allowing for an efficient, uninterrupted flow of rich, healthy compost.
Buy on Amazon
We earn a commission if you make a purchase, at no additional cost to you.
11/25/2022 12:26 am GMT
In fact, building your own compost bin is a great way to reduce your household waste and improve your garden's soil quality at the same time.
You may not realize it, but those kitchen scraps you're throwing in the garbage are actually a goldmine! By composting kitchen scraps, you keep your trash out of landfills and save yourself from spending money on store-bought compost and fertilizers.
This particular compost bin is a sturdy, rodent, and rot-free container for all your compost. It's built from reclaimed timber making it extremely affordable. Building this compost bin doesn't need complex building skills. In fact, you can build it in one day, as long as you have all the needed materials and tools.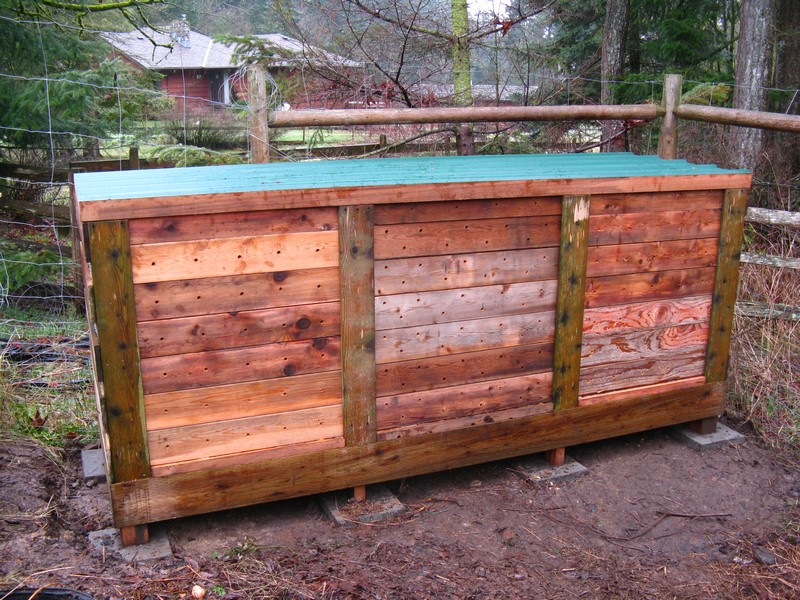 By building your own compost bin you're not only making your garden and produce happy but the environment as well.
Materials:
Concrete Pavers
Reclaimed Cedar and other Lumber
Hardware Cloth
Screws / Staple Wires
Metal Sheet Roofing
Tools:
Shovel
Sander
Table Saw
Drill
Building the Compost Bin
The Size
The first step is to determine the size of your project. Obviously, the amount of space you have in your backyard, as well as your personal preferences, will play a role in this decision. Once you have a general idea of the size you're shooting for, you can begin to map out the area.
The Area
The ideal location for your bin is a little further away from your home, as it will produce a strong and unpleasant smell over time. If possible, choose an area that is shady and well-ventilated to help reduce the odour.
The Process
When you are ready to start your bin, lay a layer of concrete pavers on the ground first. This will keep your bin from sinking into the soil when it gets heavy. Then build the frame of your bin, and make sure that each post is placed over a paver so that the bin will have a solid foundation.
Using the reclaimed timbers, you can now complete the frame of your bin. Then cut the hardware cloth to the size of the partition of your bin. After you have cut the hardware cloth to size, use a stapler or screws to attach it to the inside of the bin. Make sure to cover all of the openings, including the bottom, so that no rodents can enter.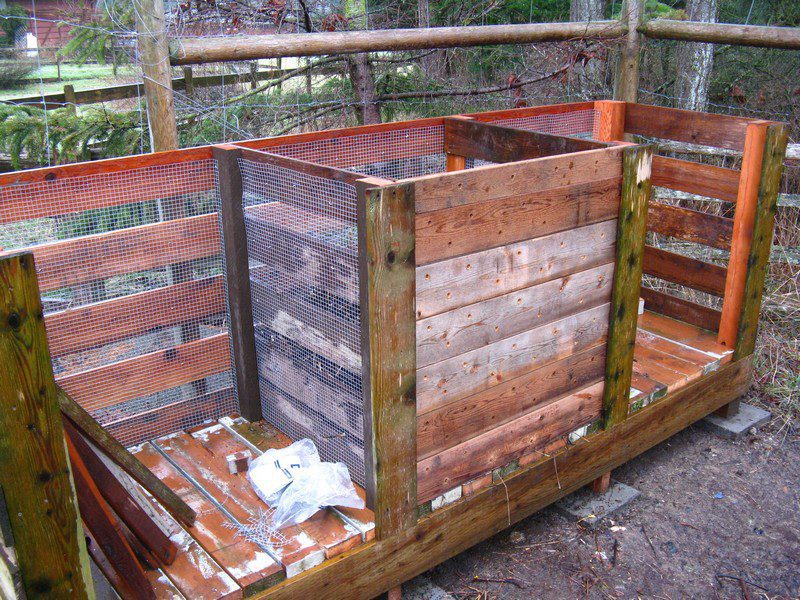 Cut the metal sheet roofing to the size of your bin. After you have cut your metal sheeting to size, you can then begin attaching it to the roof of your bin. Make sure that the sheeting fits well and is securely attached.
Would you want it in your backyard? If so, start collecting the materials now.
Click on any image to start the lightbox display. Use your Esc key to close the lightbox. You can also view the images as a slideshow if you prefer 😎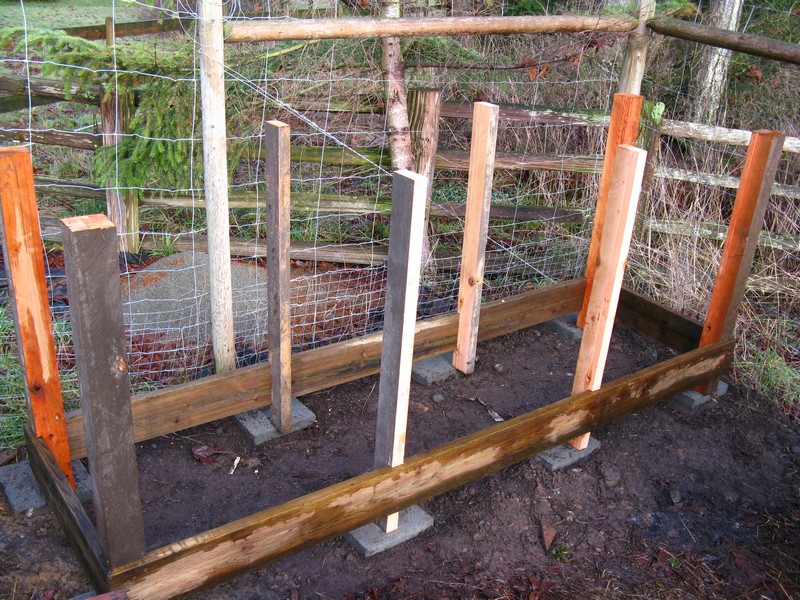 If you liked this project, you will also like viewing these easy DIY projects…