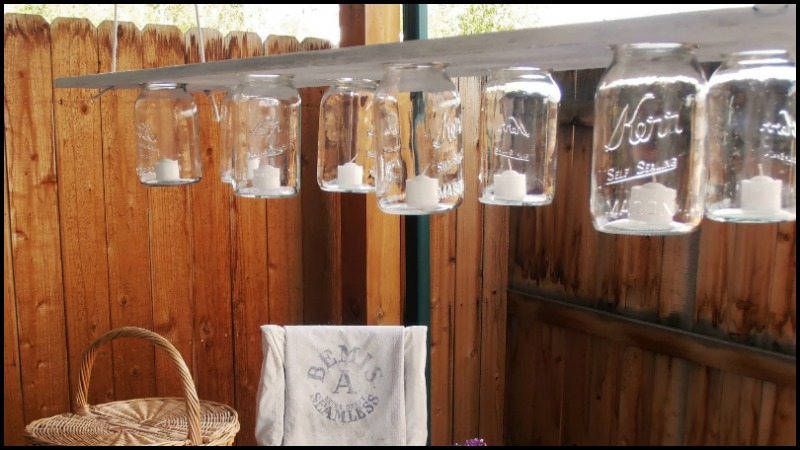 When the days become longer and warmer, it's time to consider revamping your backyard living areas for spring and summer. Staying outdoors on longer and warmer nights with a great chandelier is one of the best parts of summer.
There's nothing like being able to spend time outside in the evening when the temperature is just perfect and the air is still. It's the perfect time to relax with friends or family or to get some much-needed alone time.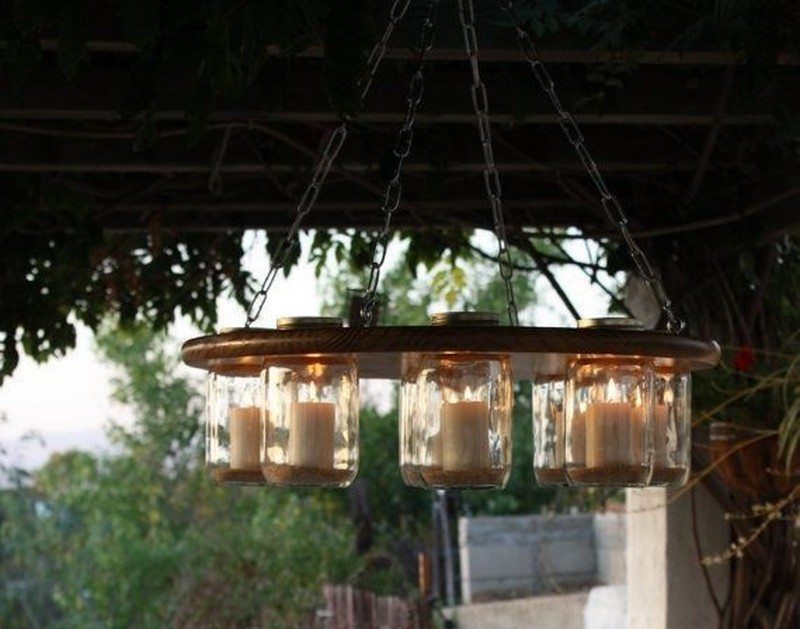 One of the best ways to make your yard more inviting is to add lighting so that you can eat and relax with family and friends long after sunset. Adding some chandelier or lanterns can really help to set the mood and makes you feel more relaxed and comfortable.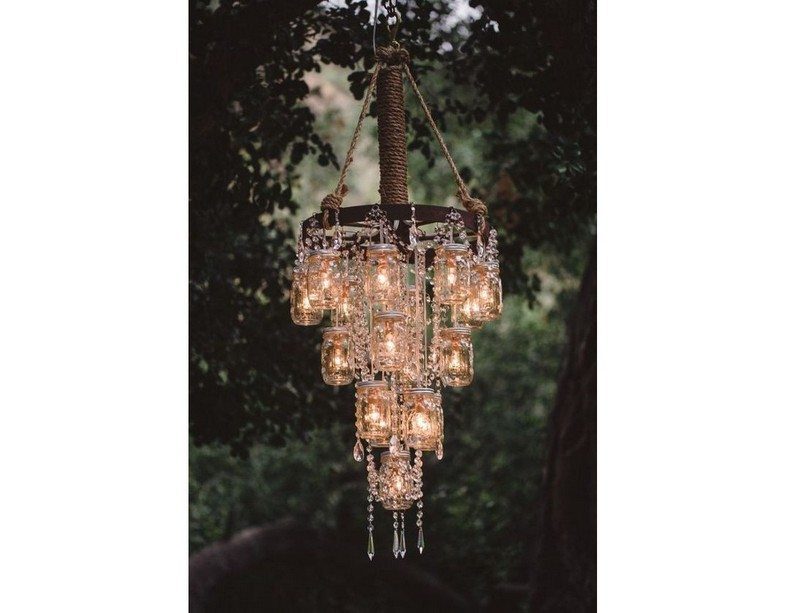 What can you use for a garden chandelier?
Mason jars are often used as garden chandeliers because they provide a soft, ambient light that can help create a warm and inviting atmosphere.
They add a touch of elegance to any outdoor space. Hanging mason jars from trees or patio ceilings is a popular way to decorate for parties or other special occasions.
During the daytime, these jars can be used as garden chandeliers by filling them with water and hanging them from tree branches or a garden trellis. The light from the sun will shine through the water and create a beautiful effect.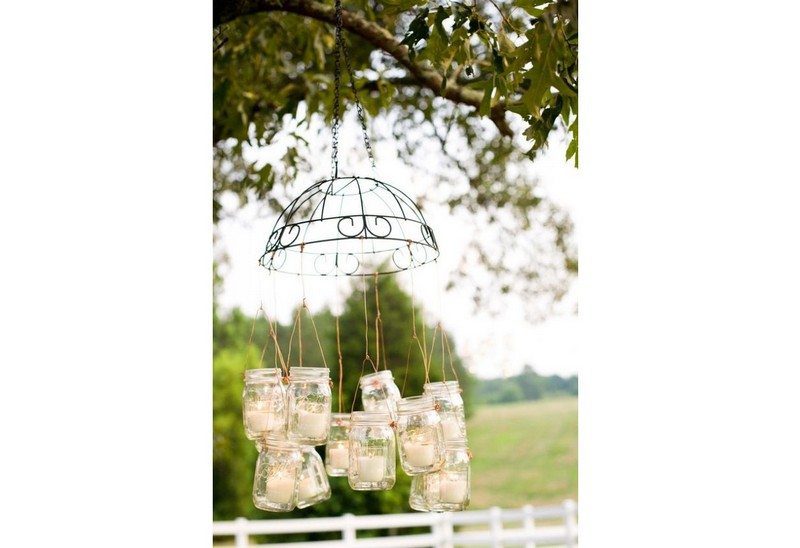 At night time, you can put candles inside the jars of your garden chandelier. What's great about this outdoor lighting idea is that it doesn't require a power supply.
You can enjoy the beauty and ambiance of your outdoor space without worrying about cords or outlets. Plus, this lighting option is very budget-friendly and is very versatile.
You will need to find some timber that is wide enough to cut holes that are big enough to fit your mason jar lids. This way, you will be able to insert the lids into the holes easily.
You can add as many jars to the timber as you like, depending on your preferences. This way, you can create a completely unique look for your home that fits your personal style.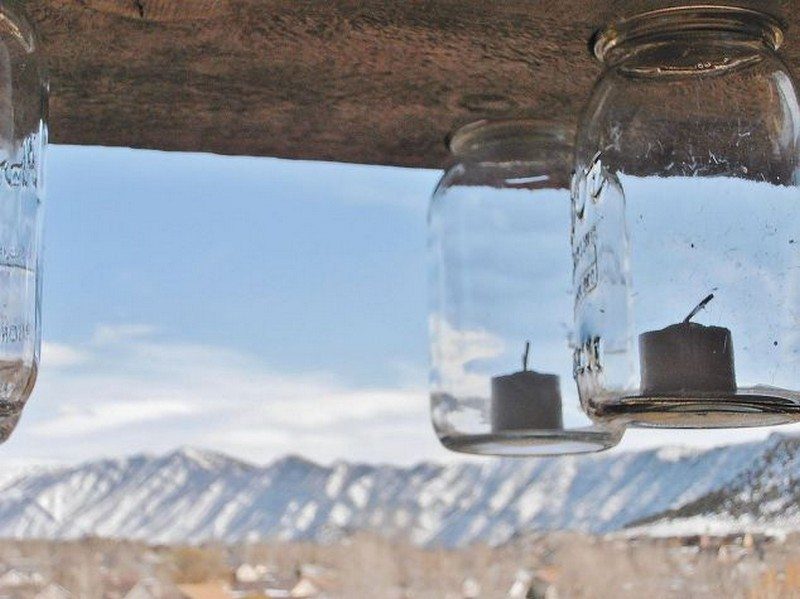 If you don't have timber, or if this certain glass chandelier is not your style, there are many other versions to inspire you! Some people prefer more modern styles while others prefer more classic or antique styles.
There are many different ways to achieve the look you want, so don't be afraid to experiment until you find the perfect chandelier for your home. With so many different styles, colors, and materials to choose from, you're sure to find a chandelier that fits your unique taste.
And don't forget, a chandelier can also add a touch of luxury and sophistication to your garden, so don't be afraid to splurge a little bit!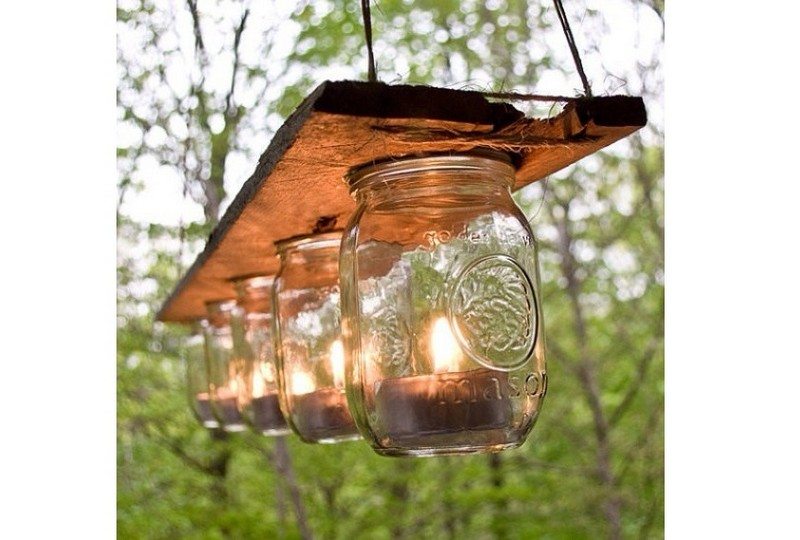 Get these ideas by viewing our album below and don't forget to tell us which of these ideas you like the most!
If you're interested in learning how the featured glass chandelier was built, you can head over to the article linked below. It provides a step-by-step guide on how to create this type of chandelier, so you can make your own!
You'll need these materials:
Glass Jars/ Mason Jars
Small Pebbles/Sand (optional)
Votive Candles
Rope
Timber Board
And these tools:
Drill with Holesaw
Cutter
Click on any image to start the lightbox display. Use your Esc key to close the lightbox. You can also view the images as a slideshow if you prefer 😎