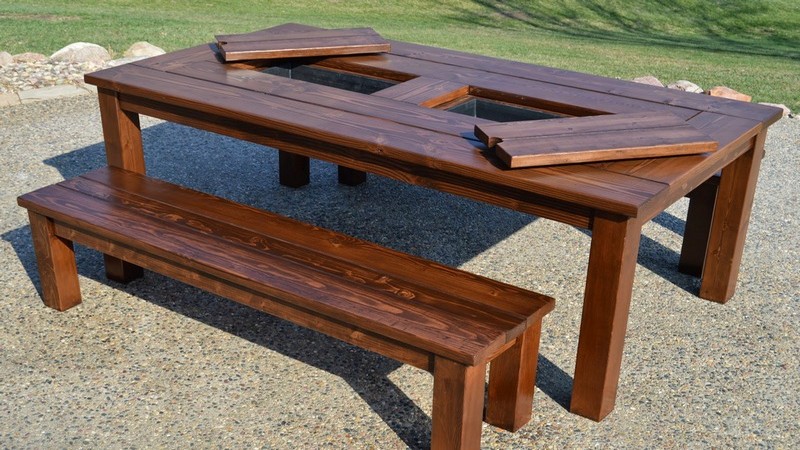 Don't settle for a single-function outdoor table and find one that can give you more. And these DIY tables with built-in cooler/ planter have a lot to offer.
Here's an idea: Customize your own outdoor DIY tables. Add some built-in planters and cooler boxes, and you've got the perfect addition to any outdoor space.
These table plans from Ana White are clever and fun, featuring built-in planters and cooler boxes that add a functional outdoor element to the tables.
The built-in coolers in the middle of the tables keep your drinks and food chilled. Just fill it with ice and your guests' favorite beverages, then you won't have to go back and forth to the fridge to get more drinks.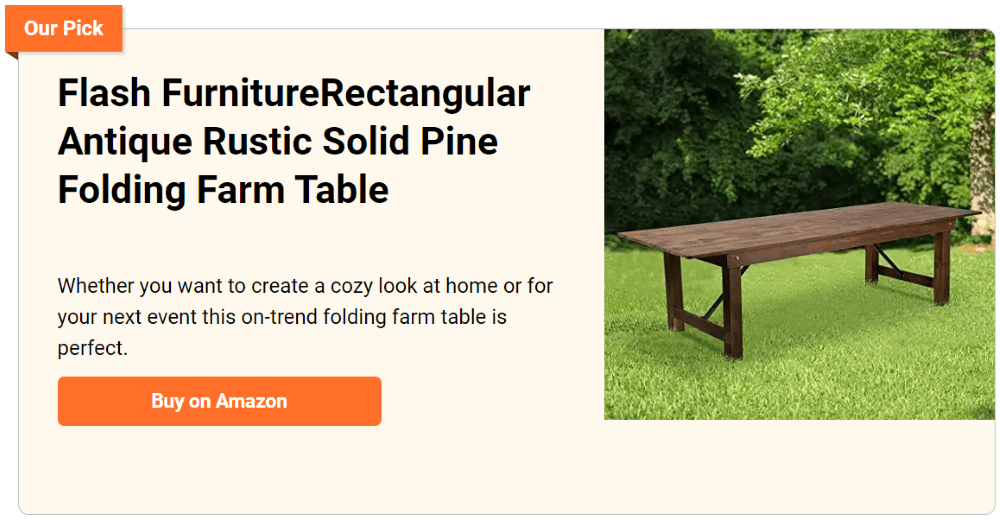 Whether they're for outdoor entertaining, summer patio lounging, or backyard chillin', having a patio table with a built-in planter makes it that much easier to create an inviting space.
Aside from providing a place to set your drinks, a planter table can also serve as a spot where you grow your favorite plant.
On days when the built-in cooler is not in use, use the space and turn it into a planter so you can have a natural or living centerpiece! What more could you ask for?
Any shape of the table will do since you can adjust the shape and size of the cooler/ planter to place it at the center of it. Whether you use it as a cooler or planter, your table will look more attractive with this DIY Tables feature.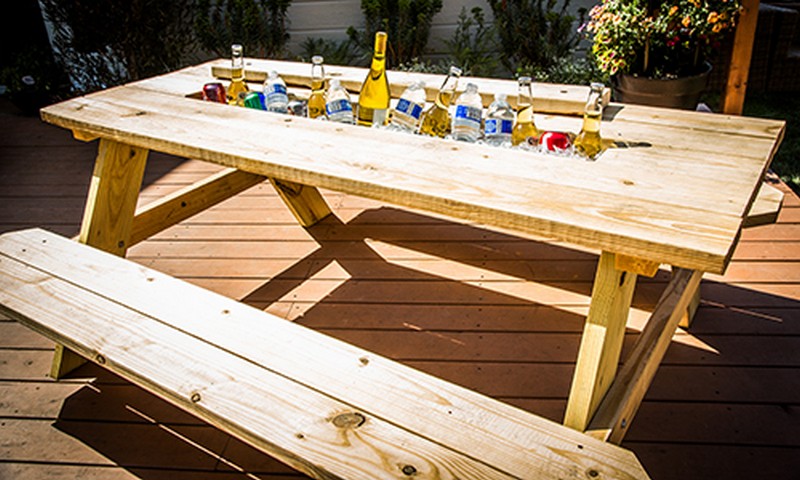 Got a spot for this in your outdoor living area? Here are a few ideas to inspire you.
Click on any image to start the lightbox display. Use your Esc key to close the lightbox. You can also view the images as a slideshow if you prefer 😎
Reasons why you should have these DIY Tables
Perfect for small spaces
Small spaces can be solved with multi-purposed furniture. This furniture is designed to fit in any space and can serve multiple purposes. They save space, while also being efficient.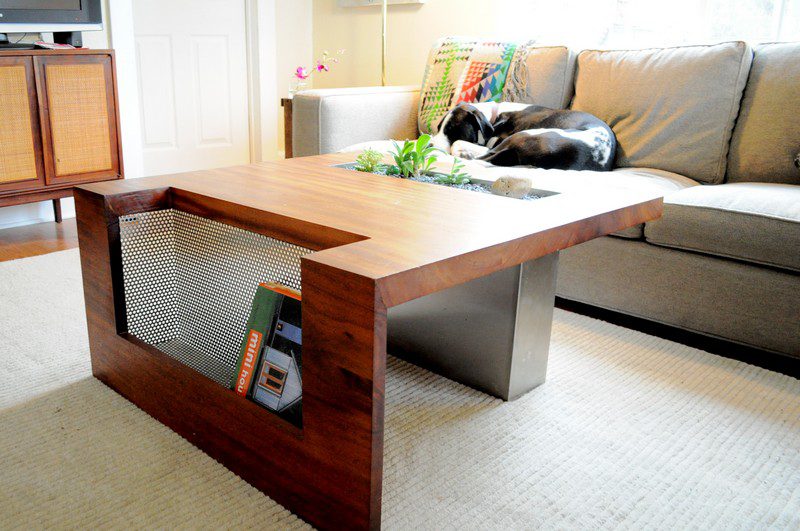 Display plants and decor
Whether you like to have a unique planter to display your beautiful collection of succulents and cacti or to choose to have a dining table instead won't be a problem anymore.
With these unique multi-purpose DIY tables, you can now have a 'show table' while you dine, which your friends will surely envy.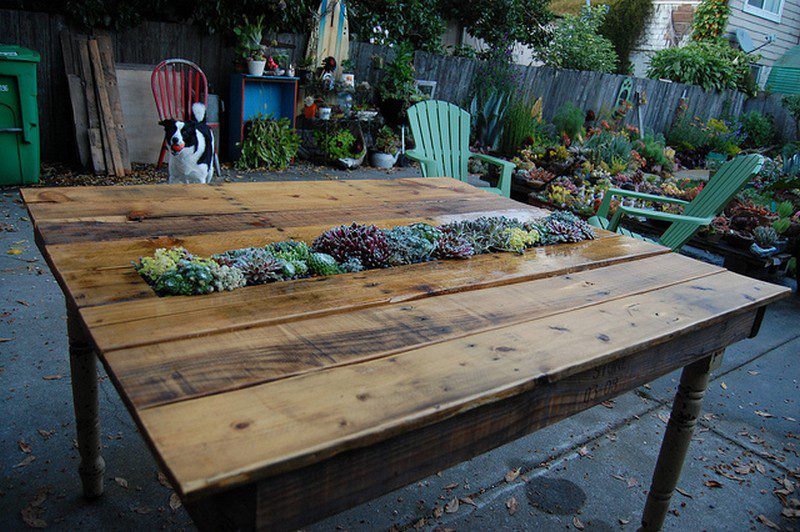 Keeps drinks cool
Cheers! With these DIY Tables, drinking sessions will never be disturbed. Plus the drinks will be cold throughout the drinking session because of the built-in cooler feature.
This will also save time from running in and out to get drinks in the kitchen. YOu will never miss any part of the conversation with these DIY Tables. You'll surely love this.
Easily brings indoors when not in use
These DIY Tables can also be portable which means you can easily bring them to any part of the house without a hassle.
DIY Tables are the latest trend in tables and they are the best ones to go for. Made from recycled materials, the DIY Tables are more durable and cost-effective.
They give a unique look to the place in your home or any other place where you want to place it.
The DIY tables are easy to make and require less manpower.
You can make it from scrap materials or you can use the new materials to make the tables.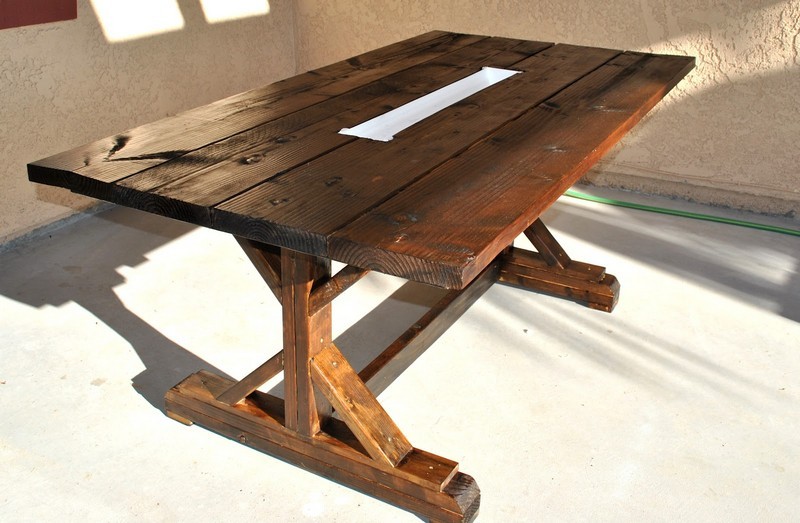 Learn how to make your own by following the step-by-step instruction here…
If you liked these, you will also like viewing these furniture ideas…