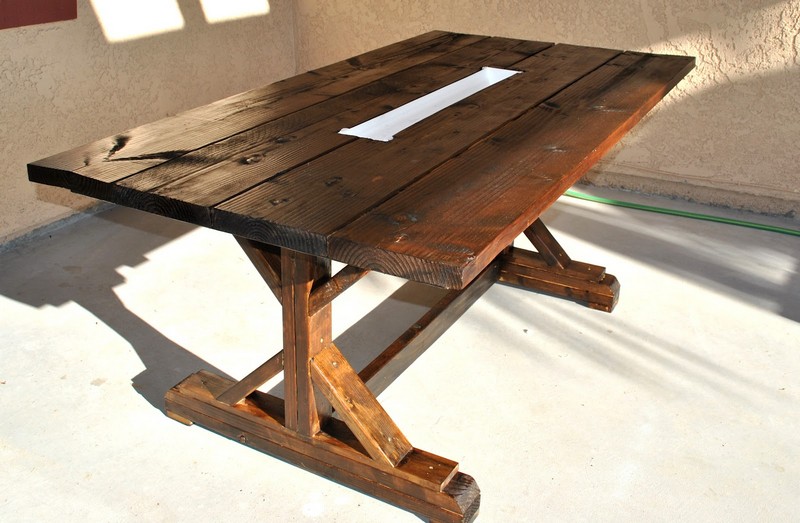 Why settle for a boring single-function outdoor table when you could have a DIY farm table that is both stylish and functional? This project is easy to build and won't break your budget and it's a perfect addition to any of your outdoor space.
Your new farm table will be the envy of your neighbors and the perfect addition to your outdoor living space. It will be the perfect place to enjoy a meal with your family or entertain guests. You'll love the way it looks and how it makes your outdoor living space complete.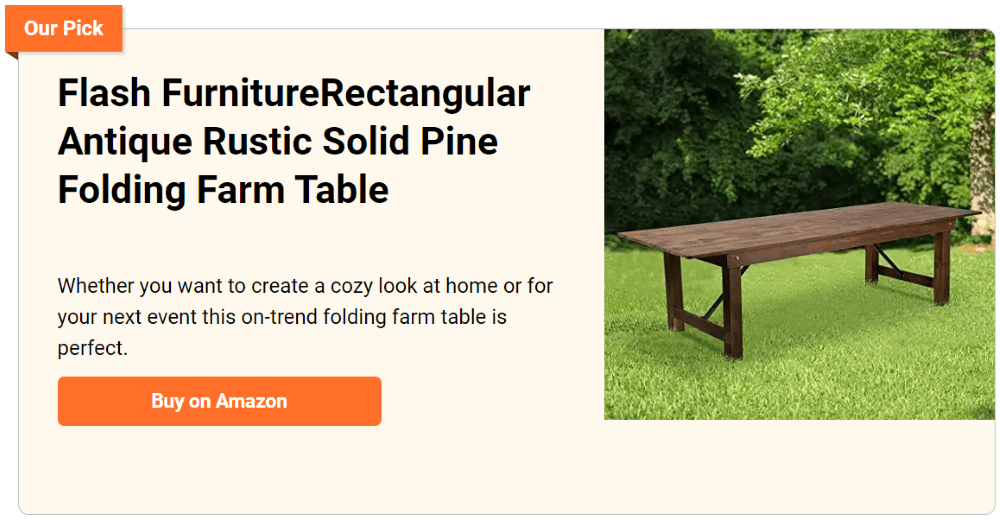 This farm table is perfect for entertaining guests in your outdoor living space! The rustic look of the table makes it perfect for any farmhouse-themed decor. The table is solid and sturdy, making it perfect for any meal or event.
If you're looking to keep your drinks and food chilled at your next party, then an inbuilt cooler is a great option. This way, you can stay where the party is rather than running to the fridge all the time.
Plus, your guests will appreciate not having to wait for you to fetch their drinks. They can help themselves, and you can enjoy your party without having to play server. This way, everyone can relax and have a good time.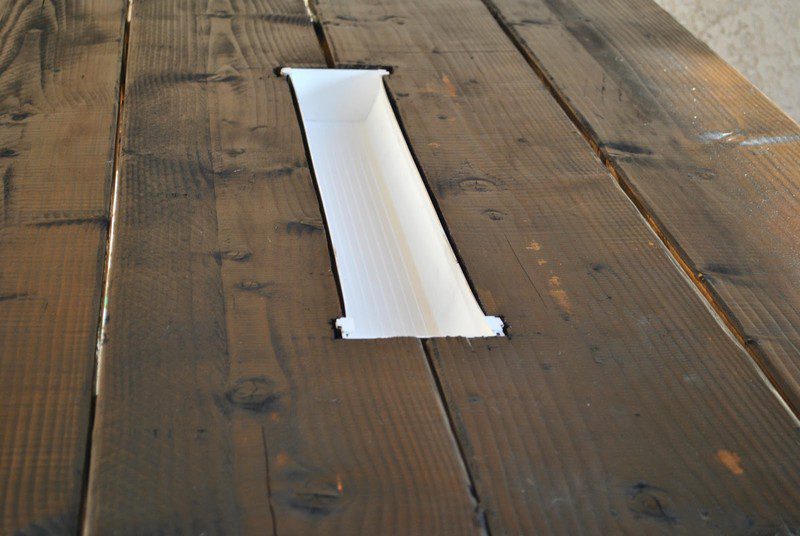 When the party is over, the inbuilt cooler of your farm table can be turned into a planter for a living centerpiece. This is a great way to add some life to your home while also getting some use out of your table.
What more could you ask for? The cooler will keep your plants healthy and hydrated, and it will also add a touch of style to your party. Plus, it's big enough to hold all of your guests' drinks, so you won't have to worry about running out of ice.
You don't need to be a professional woodworker to build this farm table project. All it needs is some basic woodworking skills, a few leisure hours, and materials that are available at any local hardware supplier. With careful planning and execution, you can have a beautiful farm table that will last for years to come.
With just a little bit of effort, you can easily build this project and have a great result that will be sure to impress your friends and family.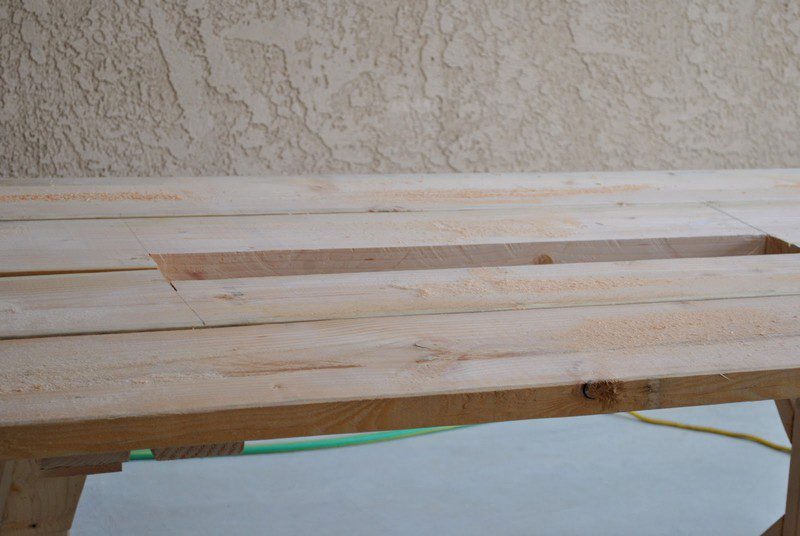 Look around your home and see if there is any timber that you can repurpose for this project. You might be surprised at how much timber you already have that can be used for this.
Even if you don't have any timber, there are plenty of places where you can find it. Just look around and see what you can find.
Do you have a spot for this in your outdoor living area? This would be a great addition to your patio furniture collection.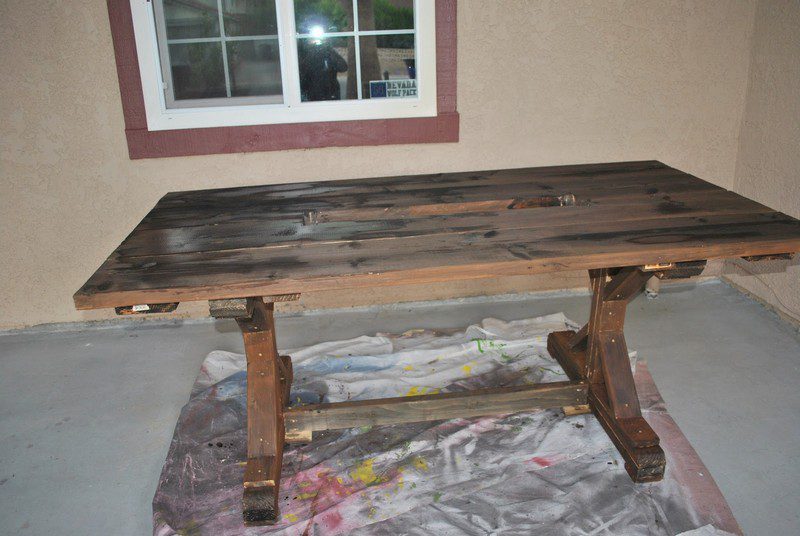 Our gallery is full of great examples for you to check out. Whether you're looking for inspiration for your next project or just want to see what's possible, we've got you covered.
What you'll need to build this farm table with beer/wine coolers…
Materials:
1×4 Timber
2×4 Timber
1×6 Timber
Rain Gutter
Coffee, Vinegar
Clear Satin Finish
Tools:
Measuring Tape
Circular Saw
Steel Wool
Sander
Power Drill
Paintbrush
Click on any image to start the lightbox display. Use your Esc key to close the lightbox. You can also view the images as a slideshow if you prefer 😎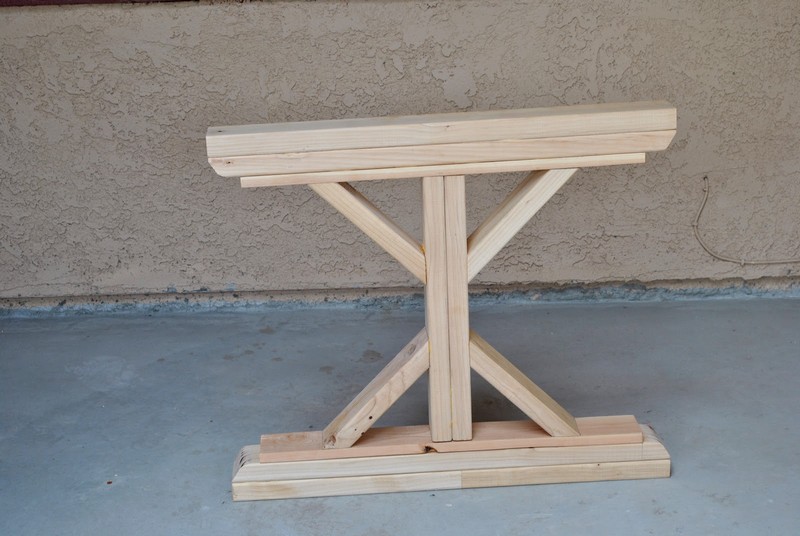 If you liked this project, you will also like viewing these easy DIY projects…