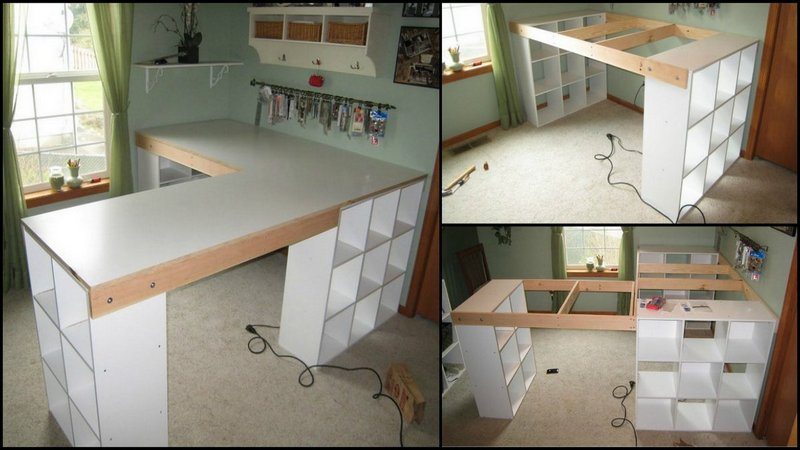 Whether you're a professional crafter or a hobbyist, having a dedicated DIY craft desk can make a world of difference in your productivity and enjoyment. A DIY craft desk is a customized table in your house where you can come up with all your creative work and projects. It can have built-in storage, drawers, a bookshelf, and a sewing machine area.
The best size for a DIY craft desk depends on the intended use, such as work, study, kitchen, sewing, etc. If you anticipate working on a larger project, you can opt for a longer or wider table.
If you're not sure where to start, this guide will walk you through the process of building your own custom table.
5 Things to Consider When Building Your Own DIY Craft Desk
One of the best things about being a DIYer is the sheer pleasure that comes with building something new. It is no surprise that some of our favorite pieces of furniture are hand-made! Over the years, we've seen quite a few fantastic DIY projects.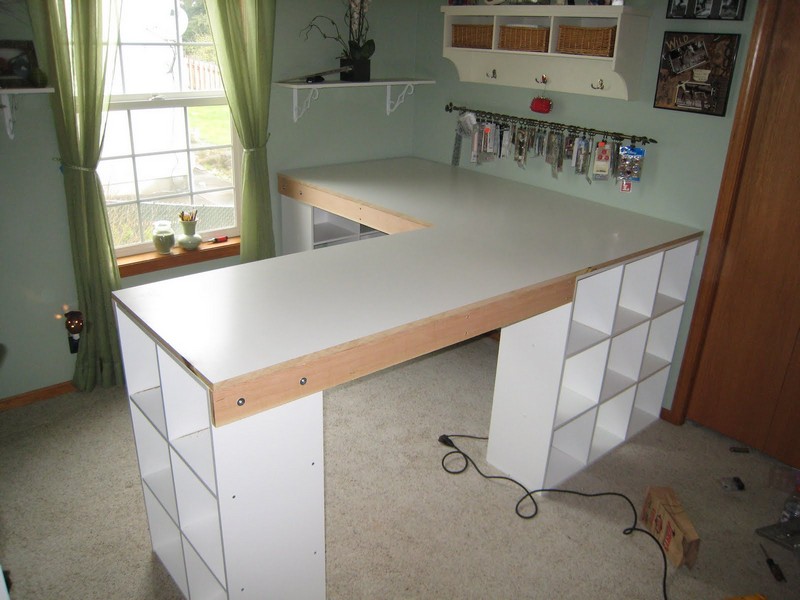 Some people build the best furniture in their spare time! For instance, a DIY craft desk with pigeon holes will let you keep everything tidy, organized, and close at hand. You can find these tables at most stores, and they come in a variety of colors and styles to fit your needs.
Building your own DIY craft desk can be a rewarding and enjoyable experience. However, there are five critical elements to consider before beginning your project.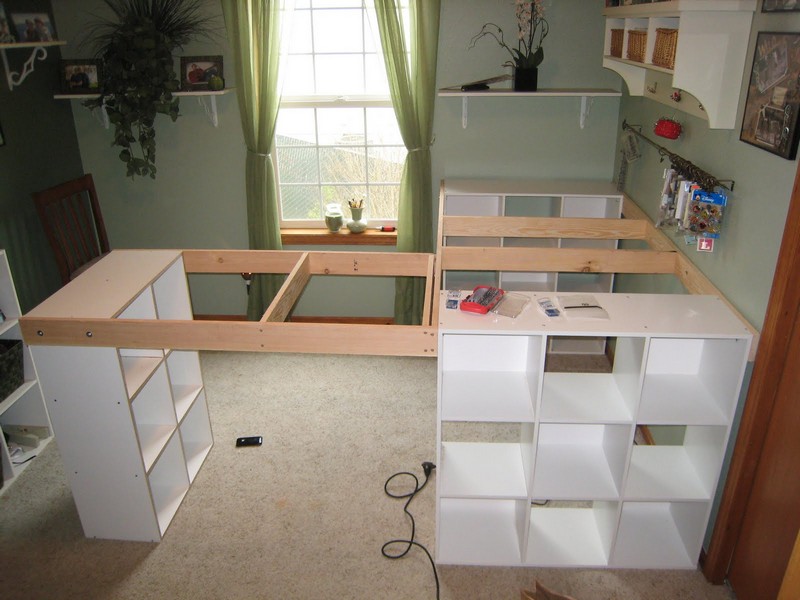 1. Skills
Consider a DIY craft desk for a quick rebuild and decor for your workshop. You can decorate your area, increase storage space, and organize your supplies.
But, make sure you have the necessary skills before even buying the materials.
Here are some key skills you will need to build a DIY craft table:
Basic carpentry skills: you'll need to be able to measure, cut, and assemble wood pieces in order to build your table.
Woodworking skills: if you want your table to have a professional finish, you'll need to know how to sand and stain wood.
Sewing skills: if you plan on adding any fabric to your table, you will need to know how to sew. This is a great way to get the exact look and functionality you want in a room.
Painting skills: you can paint or repaint your table as desired. Some basic to intermediate skills are required. But if you're a pro, it's even better!
2. Functionality
Functionality is key. Think about how you will use your DIY craft desk and what type of storage you need. Do you need drawers for supplies? Shelves for books or magazines? Make sure your table is designed to meet your specific needs.
Determine the size (and height) of the table. It is important to build one that will fit comfortably in the available space.
Will you be working on large projects, or do you need a compact table that can be easily stored when not in use? Once you have a general idea of the size and shape you need, you can start planning the rest of the table.
3. Materials or Supplies
Make sure you have a clear plan. You should have a clear vision of what you want it to look like. This entails having a firm grasp of the dimensions, features, and of course, the materials you intend to employ.
There are many materials you can use to create a DIY craft table, depending on your desired look and functionality. You can use a simple tabletop and legs, or repurpose an old door or cabinet into a table. You can also get creative with storage by using shelves, drawers, or baskets. The sky is the limit when it comes to crafting your perfect table.
You can choose an easy DIY project like turning an IKEA tabletop into a chic, multifunctional table. This table, which is ideal for small spaces, can be put into a corner and function as a table, crafting surface, or home office workstation.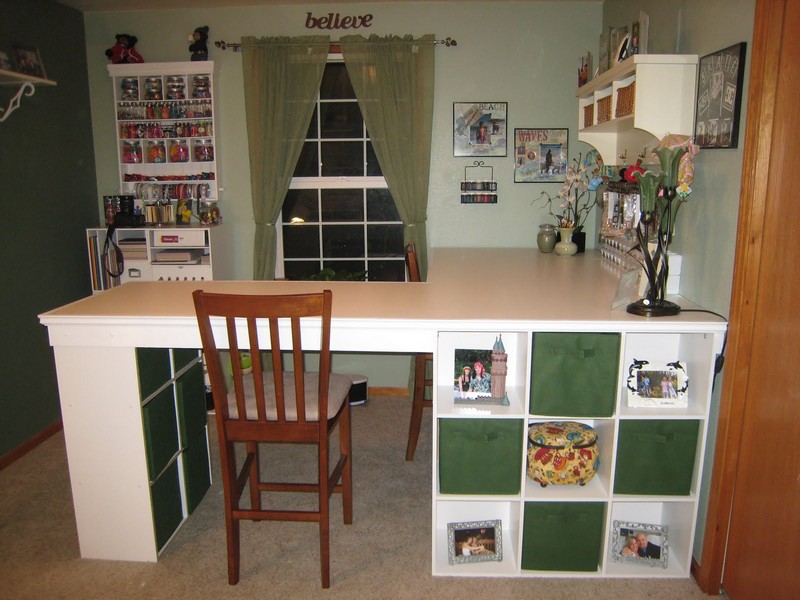 A table that comes with cubbies can be used as bookshelves, but you can also use one of those collapsible fabric drawers or woven baskets to store your materials. The table can be a bit tall but this makes it great for projects that require a lot of standing and it gives you a lot of space to work on.
It is the ideal DIY craft desk as long as you can comfortably work on your crafts while keeping everything organized!
You will also need a few key tools to set up a DIY craft table.
Get a comfortable chair that you can sit in for long periods of time. A rolling office chair is a good option because it is easy to move around and you can adjust the height to suit your needs. You will also need a hammer, screws, nails, tape measure, saw, and other construction tools to get the job done right.
4. Cost
Having a huge store-bought/prefab table can be expensive, especially if it is custom-made to suit a room. You can save a lot by doing it yourself… like the owners of DIY craft desk who spent only a total of $112!
It is easy to build and modify to fit your own room as it is basically three shelves connected by tabletop frames. What is great about this is that it gives ample storage with ease of access to everything!
The cost of building a DIY craft table will vary depending on the materials you use and the size of the table you need. However, you can expect to spend between $50 and $100 on the project. If you want to save money, you can use recycled materials or purchase your lumber from a discount store. You can also look for sales on table saws, drill presses, and other tools that you will need for the project.
5. Time
If you're planning on tackling a DIY project to build your own craft table, you will need to factor in the time it will take to complete the task. Depending on the size and complexity of the table you are planning to build, it can take anywhere from a few hours to a few days.
If you are working on a tight timeline, it is important to be realistic about how much time you can devote to the project. Consider the time you will spend on shopping for materials, cutting and assembling the table, and finishing touches such as painting or decorating.
5 Creative DIY Craft Tables
You can set up your DIY craft desk in a variety of ways. You can buy a pre-made table or get creative and make your own.
DIY Craft Table with Storage
The DIY craft table with storage is the perfect solution when looking for a craft table that will help you keep your crafting supplies within reach. The table typically features two shelves for storing boxes or bins of crafting supplies, and the top of the table is the perfect workspace for all your crafting projects. The best part is that this table is easy to build and relatively inexpensive.
Wall-Mounted Craft Desk
This sleek, wall-mounted DIY craft desk is perfect for the modern crafter. Its clean lines and simple design make it a great addition to any workspace. The DIY table also features shelves for storing supplies and a large work surface for crafting projects. The desk can be made of sturdy melamine and is easy to assemble.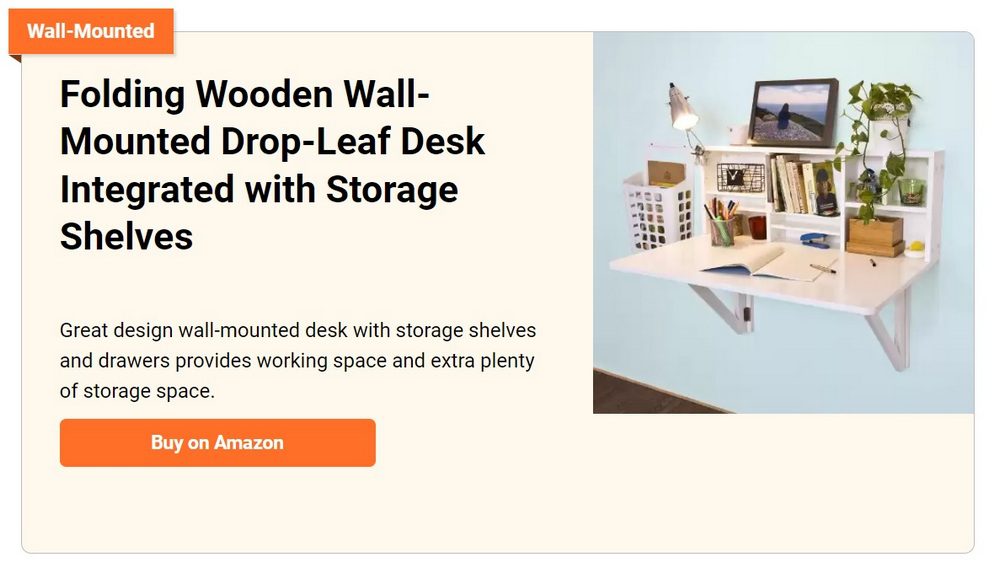 Four-Station Mega Table
This DIY four-station mega desk is ideal for craft studios and other small spaces. It has a simple design and is easy to set up. Its IKEA tabletops make it a versatile and cost-effective option. For a more customized look, you can also use plywood, pine shelves, or acrylic.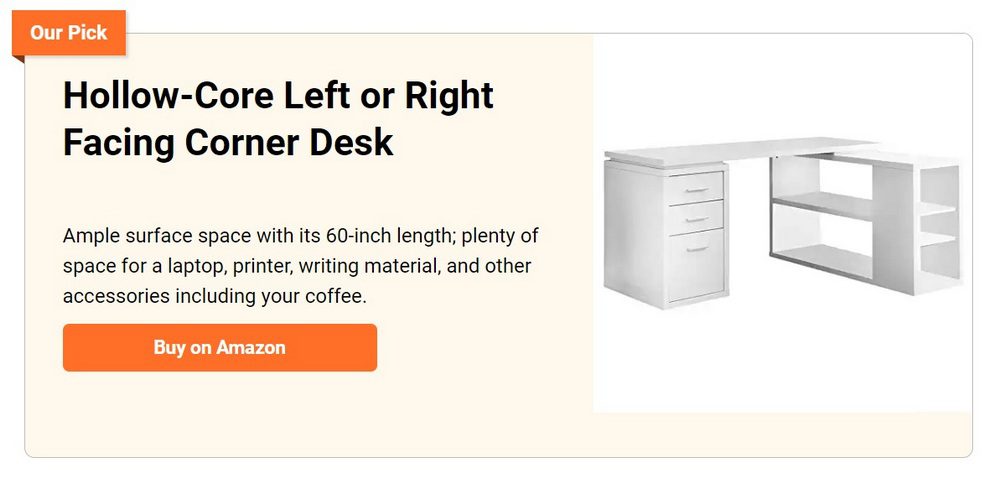 Pegboard Craft Table
By mounting a pegboard to the tabletop, you can customize the layout to suit your needs. And when it's time to tidy up, everything can be quickly put away.
This type of DIY craft desk can help you save time and be more productive overall.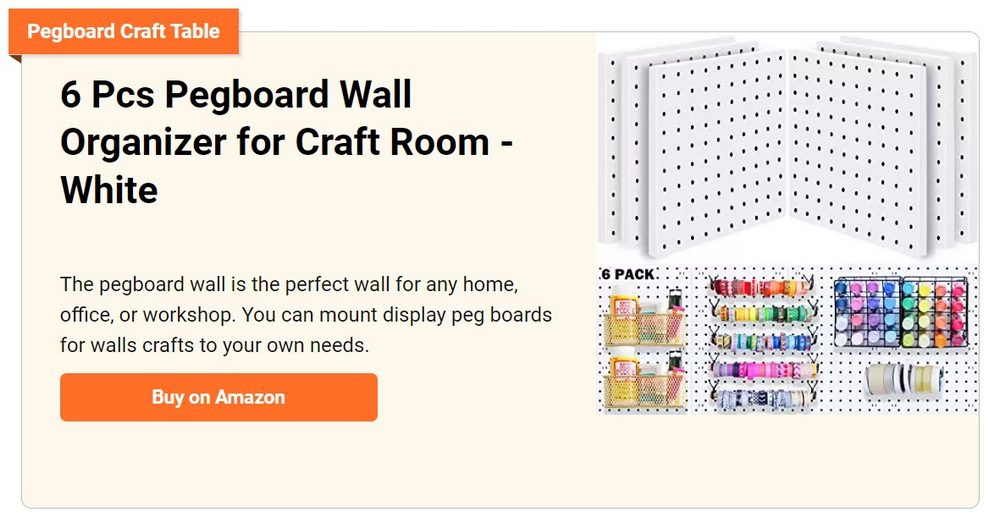 Counter Height Craft Table
The DIY table's height makes it easy to work on projects without having to stoop or bend, and its spacious surface provides plenty of room to spread out materials. Whether you are working on a small project or a large one, a counter-height craft table is a great instrument for any crafter or hobbyist.
Click on any image to start the lightbox display. Use your Esc key to close the lightbox. You can also view the images as a slideshow if you prefer 😎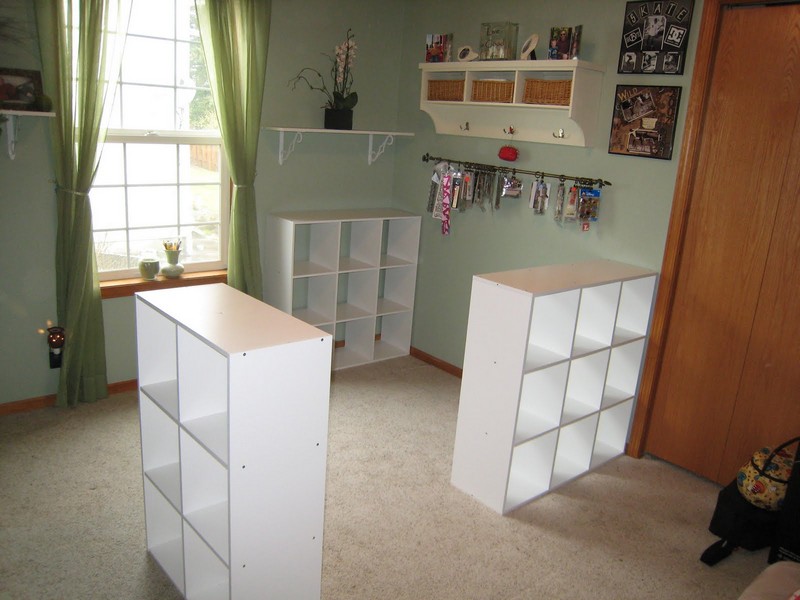 Check out this link for detailed instructions on how to build a DIY craft desk… get step-by-step instructions here…
If you liked this project, you will also like viewing other furniture ideas…