If you can manage to get your hands on an old timber spool, this project will give you an ottoman for a fraction of the cost of a store bought one. Best of all you'll be able to tell people that you made it yourself!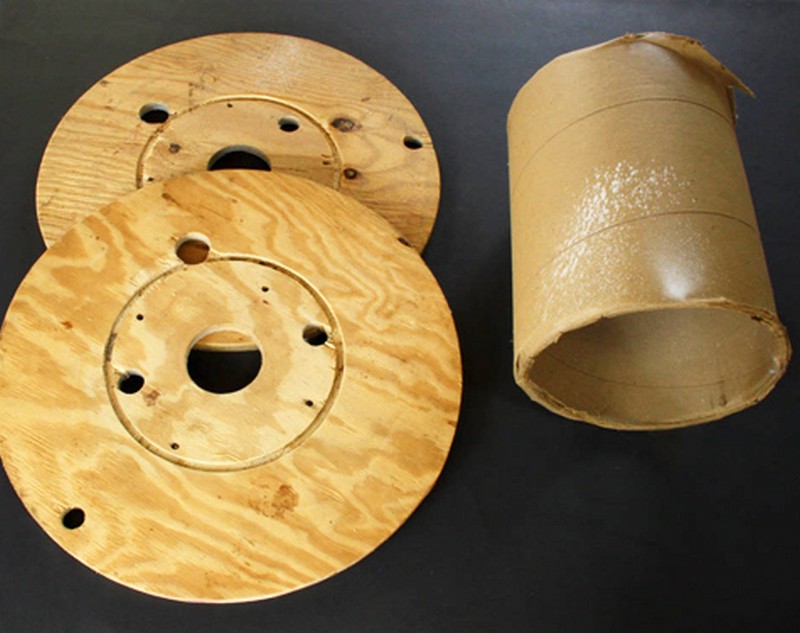 All you need — aside from the tools and materials listed — are some mid-level carpentry skills, and you're on your way to having a new furniture that seems like a high-end commercial product!
Could this be your next weekend project?
You'll need these materials:
1 20" diameter empty Wire Spool
1"x 2"x 6" pieces of Wood
Wood Glue
32 1 ¾" Screws
3 to 6 inches piece of Foam (larger than spool diameter)
Spray Adhesive
Scrap Fabric
1 ½ yard Cotton/Dacron Batting
1 ½ yard 54" wide fabric-¾" yard of scrap fabric (for bottom of ottoman)
Thread and Straight Pins
Staples
4 Screw on Leg Plates
4 Wood Legs
And these tools:
Marker
Drill with 3/32" drill bit and a 3/8" drill bit
Electric Knife
Electric Stapler
Scissors
Measuring Tape
Flat Head Screwdriver
Crescent or Needle Nose Pliers
Sewing Machine
Click on any image to start lightbox display. Use your Esc key to close the lightbox. You can also view the images as a slideshow if you prefer 😎
Thanks to Design Sponge for this great project. You can get step-by-step instructions here…
If you liked this project, you will also like viewing these furniture ideas…