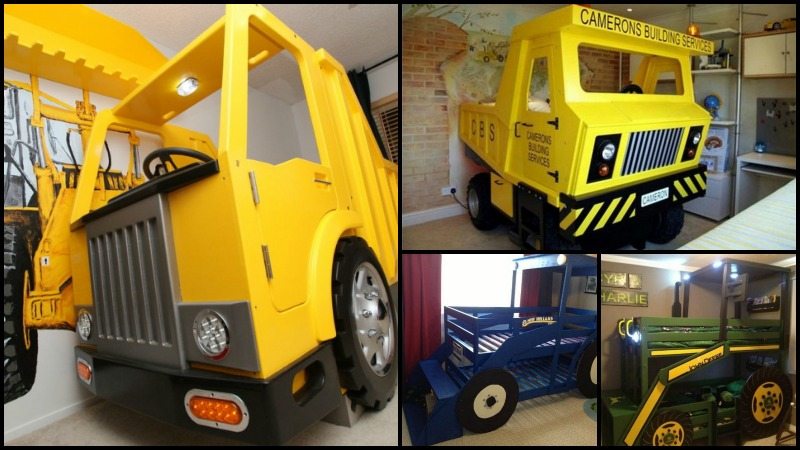 Here's an interesting project for those of you who are thinking of building a kid's bed.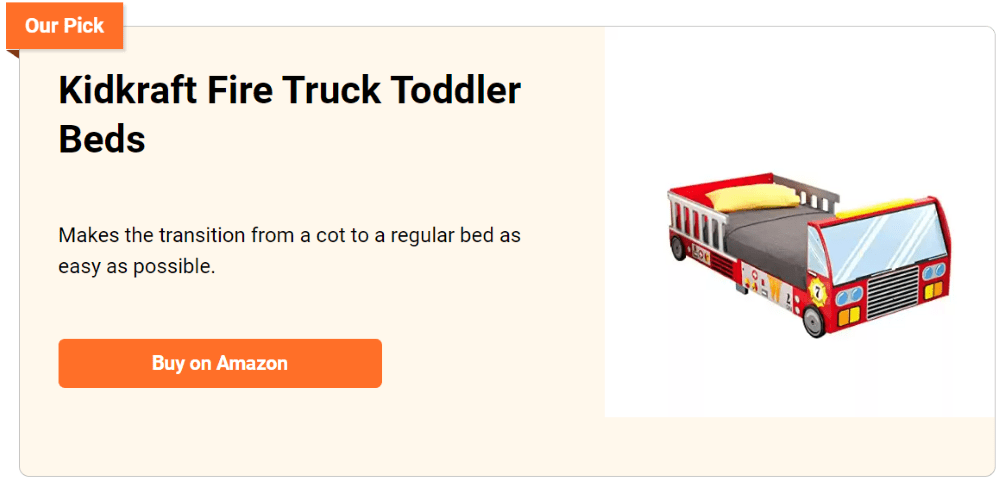 The project builder wanted to make a bed for his three-year-old son so his little sister could have the son's crib. The result is this fabulously detailed dump truck bed equipped with a dashboard, from where you can control the headlights, turn signals, caution lights, and horns. It also has a steering wheel and a fully functional door.
What are the materials needed to build a dump truck bed?
A twin-sized mattress fits in this cool bed giving plenty of growing space and room for you to sneak in for a cuddle as well!
Would your kids love this project?
Materials:
2 sheets – ¾" Laminated Particle Board
2 sheets – ½" MDF
3.5 sheets – ¾" MDF
2 sheets – 5/8" MDF
2 sets – Handicap Hinges
24 pieces – 14-20 T Nuts
2 ½" diameter Aluminum Rod
8 3" ¼-20 Wood Bolts
16 1" ¼-20 Wood Bolts
4 1 ½" ¼-20 Wood Bolts
1 box – 1" Wood Screws
1 box – 1 1/2 " Wood Screws
1 gallon – Safety Yellow Paint
1 quart – Black Paint
1 quart – Silver Paint
1 gallon – Primer
2 spray cans – Primmer
2 spray cans – Black Tool Dip
Steering Wheel
Lights, Switches, Wire, Power Supply
Hub Caps
Horn/Buzzer
Tools:
Circular Saw
Router
Reciprocating Saw
Belt Sander
Hand Sander
Drill
Paint Brush/Roller
Table Saw (optional)
Chop Saw (optional)
Nail Gun (optional)
Paint Sprayer (optional)
Respirator /Dust Mask – when cutting MDF
Safety Glasses
Click on any image to start the lightbox display. Use your Esc key to close the lightbox. You can also view the images as a slideshow if you prefer 😎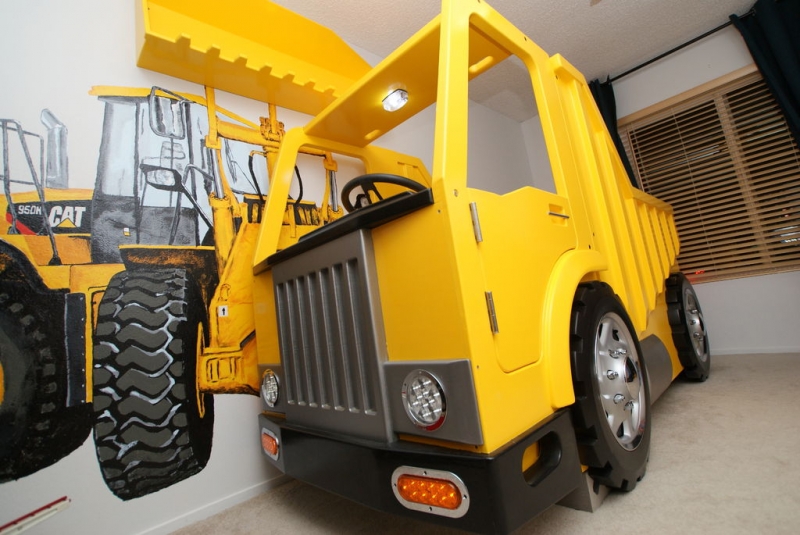 If you liked this project, you will also like viewing these easy DIY projects…