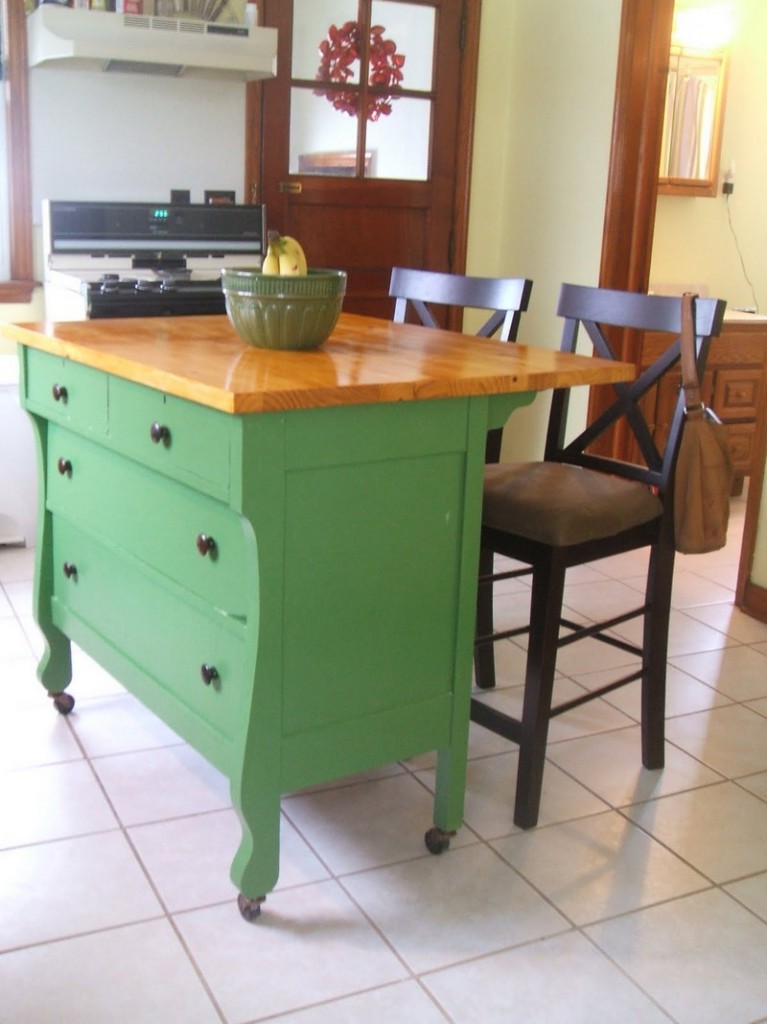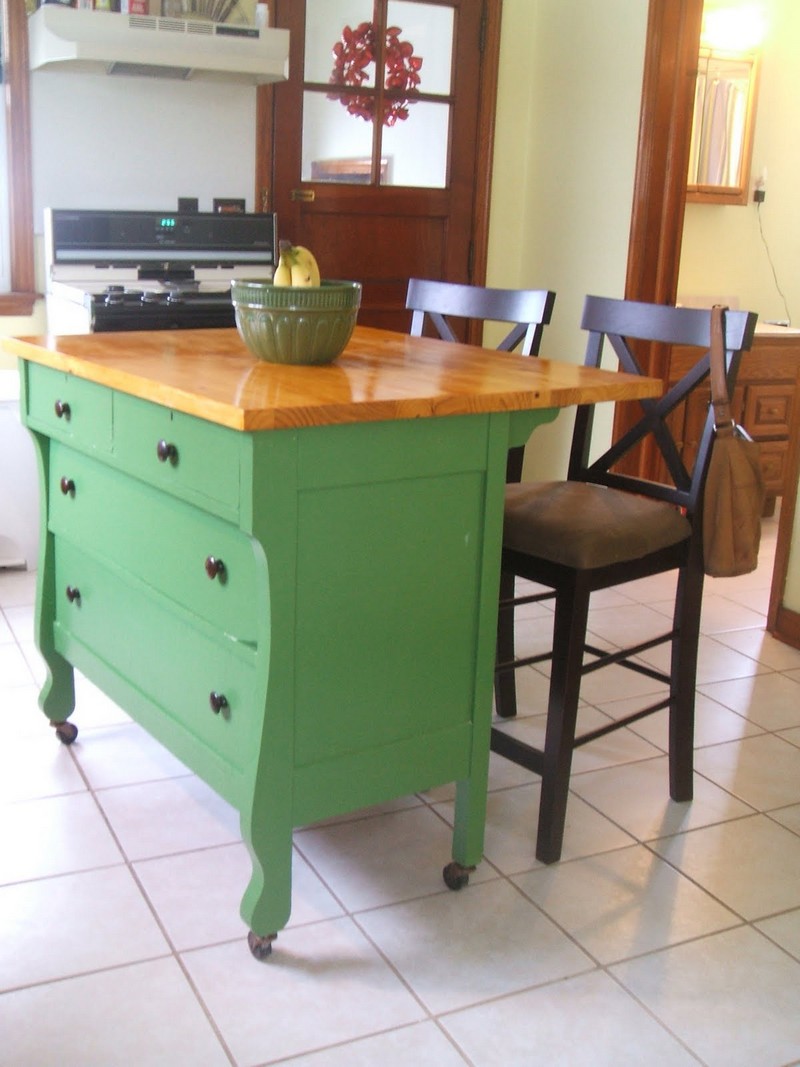 Most kitchens hold potential for improved functionality, storage, and style, but too many don't utilize the space efficiently. A kitchen island is not only a beautiful, modern way to update your kitchen, it also permits an array of functional benefits.
If you have a little set aside in the bank and are thinking of investing in home improvement, then a kitchen island would be an excellent idea.
Our Pick
But if you don't have the budget for a spanking new one, why not turn an old dresser into a kitchen island?
This DIY project is a less pricey option since you can use an old dresser that's just lying around. Or you can ask a friend who may have one that's not being used anymore.
You can keep its drawers as storage for other kitchen essentials. You can also expand its top so you can have more workspace and some leg space for when you place chairs on one side.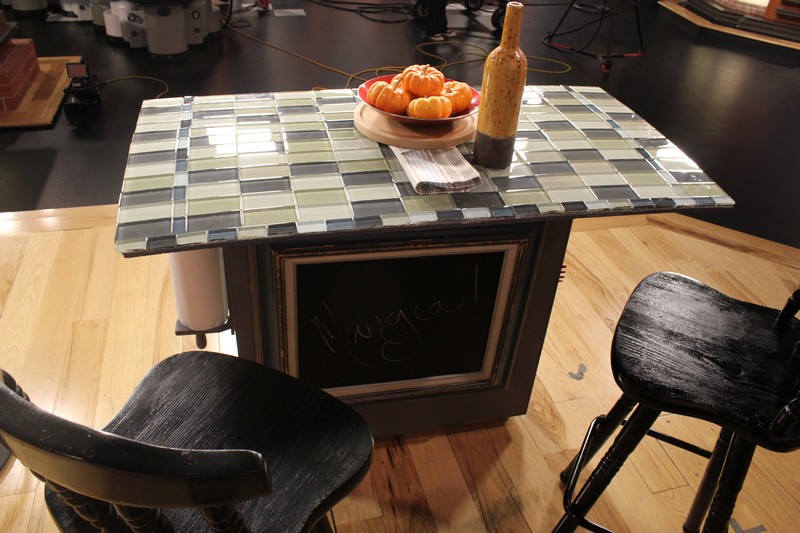 This kitchen island can also be mobile since you can install caster wheels under each leg. So you can move it around if you need the space. You can also use it as a breakfast bar.
You can cook other stuff while your kids eat on the kitchen island/breakfast bar since you have enough workspace across the table. It's perfect for the busy mom who has to do a gazillion things while keeping an eye on her kids!
Do you have an old dresser that's waiting for you to turn into a kitchen island? 🙂
You'll need these materials:
Old Dresser
Primer
Paint
Dowel Rods
Wheel Casters
Screws
Wood Glue
Wood Stain and Coat
"T" Metal Brackets
And these tools:
Drill
Paintbrush
Screwdrivers
Click on any image to start the lightbox display. Use your Esc key to close the lightbox. You can also view the images as a slideshow if you prefer 😎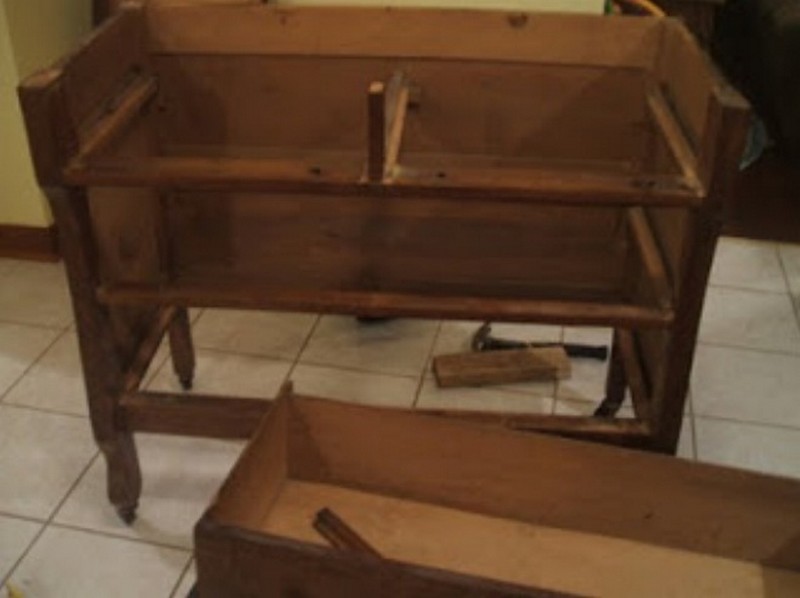 If you liked this project, you will also like viewing these kitchen ideas…