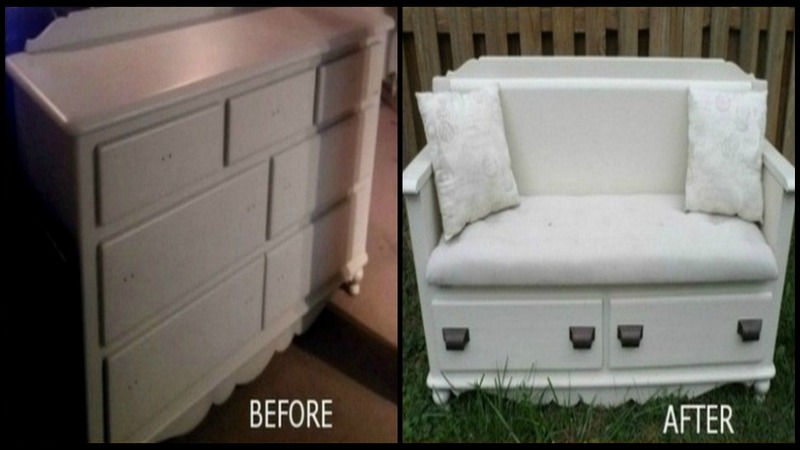 The dresser is a mainstay in almost every bedroom. But daily wear and tear can put even the best and most well-made dressers into disrepair. When it's time to for a new dresser, don't just toss the old one away. Instead, come up with a trendy way to upcycle the venerable piece of furniture.
Upcycling is a great way to give new life to an dresser. If you have an old dresser lying around somewhere, it's bulk and length will make it perfect for conversion into a bench or a daybed!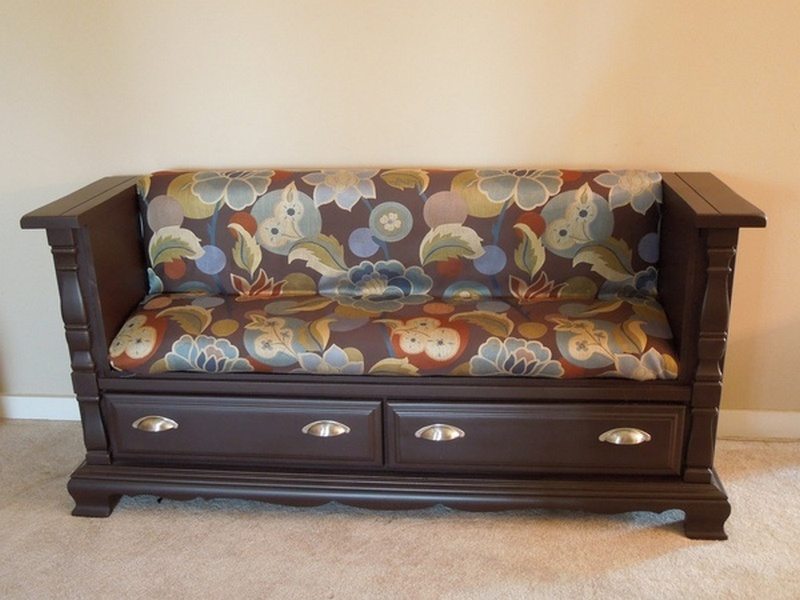 It can be a creative challenge because furniture design tend to be dated after a while. Hence, a conversion to something more current can be difficult.
Now unless your dresser is an heirloom or a collector's item, usually you would either throw it away or keep it in storage for future use. More often than not, that future use will not materialise until one day it's really time to dispose of it.
Well, those old dressers deserve a second chance and turning them into benches or if it's deep enough, a day bed with storage space at the bottom would be ideal. You can make it a weekend DIY project! Some carpentry, repainting and throwing in a seat cushion can make it a welcome addition to your home.
Check our gallery below for inspiration. Do you have an old dresser that you can convert into a bench? Follow the link for the tutorial and you're well on your way to having a bench made from an old dresser.
You'll need these materials:
¾" Fibreboard
1×4 MDF
Paint
Sand Paper
And these tools:
Reciprocating Saw
Drill
Hammer
Nail Gun
Paint Brush
Click on any image to start lightbox display. Use your Esc key to close the lightbox. You can also view the images as a slideshow if you prefer 😎
If you liked this project, you will also like viewing these furniture ideas…