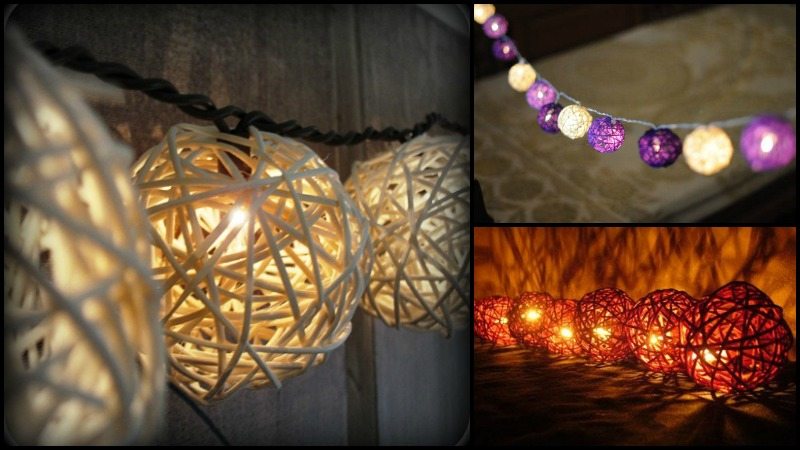 If you're thinking of good patio lighting that you can use all year round, then this inexpensive project is for you! Simply replace rattan balls to suit any season or occasion…
Good patio lighting is cheap and easy to install, but it pays huge dividends when you're entertaining on the patio. In fact, the right lights make a patio seem more like a room than an outdoor space.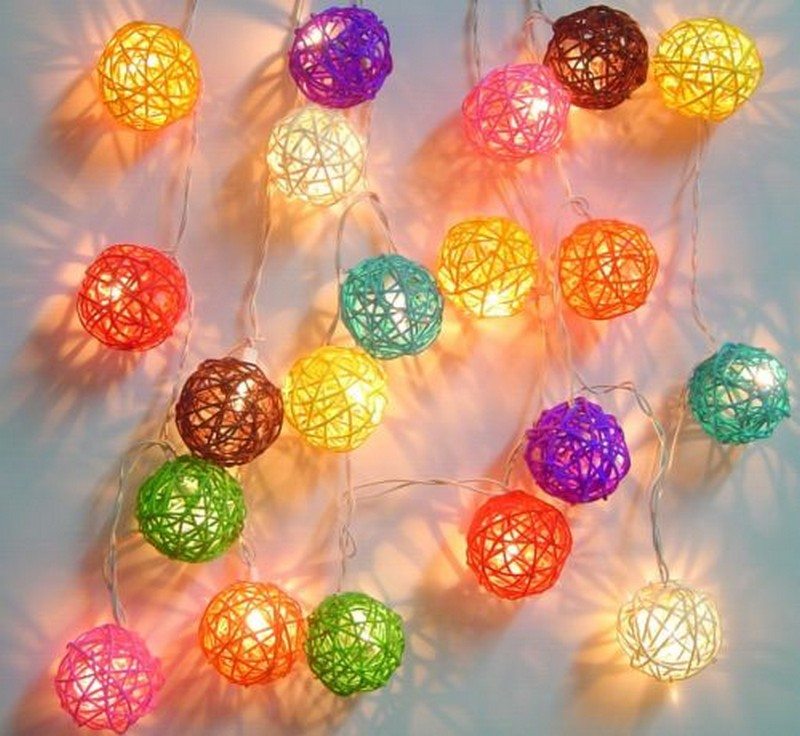 And in areas where summers are hot, dark and humid, lighting can be the difference between having a party or not.  So, what constitutes good patio lighting?
Patio lighting is the key to creating the right mood around your patio. You can have the best patio furniture and most beautiful plants in the world, but if you can't see them in your patio lights, they don't count.
Patio lighting can make your backyard look like the most romantic spot on the planet. But you can't just slap a few lights on the deck and call it good. Patio lighting requires careful consideration. The type of lighting you choose, the way you arrange it and where you place every light are all important.
Rattan ball patio lights are a wonderful way to bring some light to your backyard this spring!  They not only give your outdoor space a warm, tropical feel, but they will also last longer than hanging lights and they will look more appealing.  
They come in so many colours or shape combinations that it's easy to find one that matches your decor.  I also like to think of them as a fun way to get the kids involved in decorating for the spring and summer seasons.  I know my kids love having the task of placing the bulbs in the rattan ball.
These balls are great to make a bright and artistic display of lights for your patio. It can be an asset to the appearance of your patio and enhances the beauty of the place.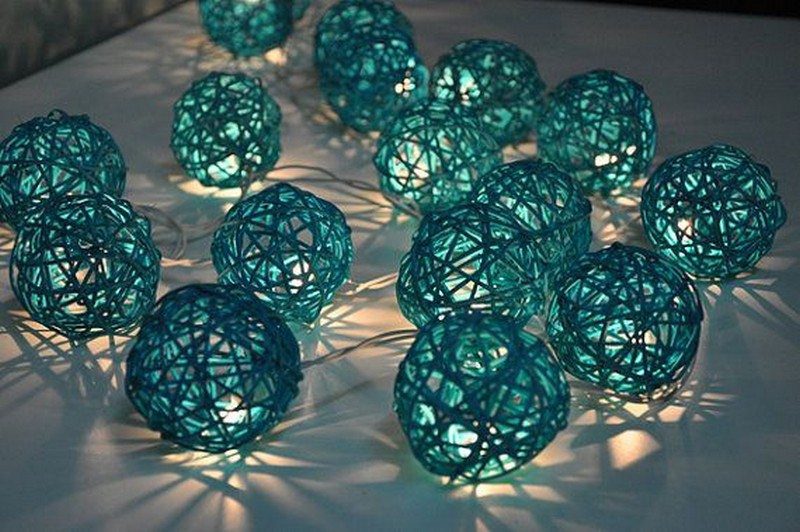 These balls have been taken into consideration since the patio is one of the most essential parts of the house. It is the main access to your house and even to the house itself. So, it is important to make the patio a welcoming place to live in.
Plain rattan balls can be easily found in your local dollar store by the bag. You can customize these using spray paints that would suit your home or the occasion.
Rattan balls can be used as patio lights party decorations or as a unique holiday decoration. You can spray paint them in different colours for different events.
Change them with the seasons – yellow for summer, orange for autumn, white for winter, and green for spring! Or spray paint one batch with orange and purple for Halloween.
Then replace them with a batch of red and plain rattan balls for Christmas. Simply store the other colours for use again next year!
Putting them inside a glass vase is also a great alternative for adding lights to your patio.
Will you try to go with these inexpensive patio lighting? If so, how are you going to display these rattan ball lights for your home? 🙂
Materials for rattan balls patio lights:
Rattan Balls
Christmas Lights
Spray Paint (optional, colours of your choice)
Glass Containers (optional)
Click on any image to start the lightbox display. Use your Esc key to close the lightbox. You can also view the images as a slideshow if you prefer?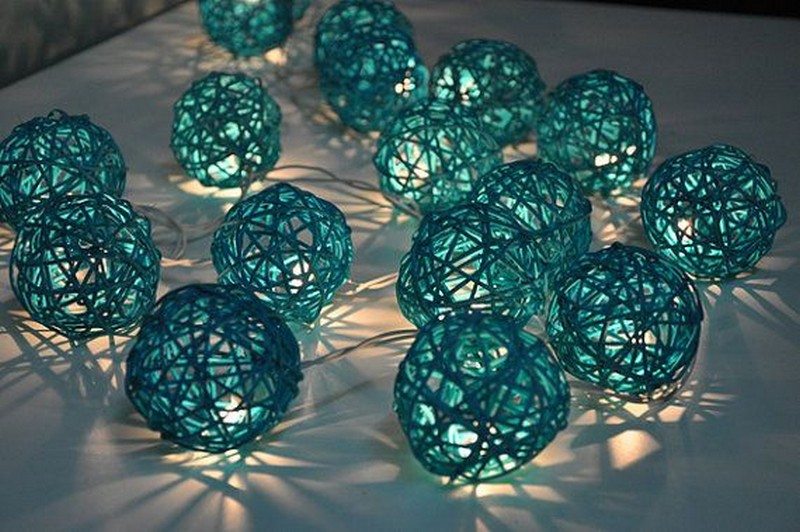 Thanks to Crafty Butt for this great project. You can get step-by-step instructions here…