Up, up and away! This DIY airplane swing could be one of the coolest things to build for your kids!
This would be a great DIY gift that only requires $30-40 from your wallet, depending on the available materials that you have. If you've got a 3- to 6-year old, why not make them their own airplane?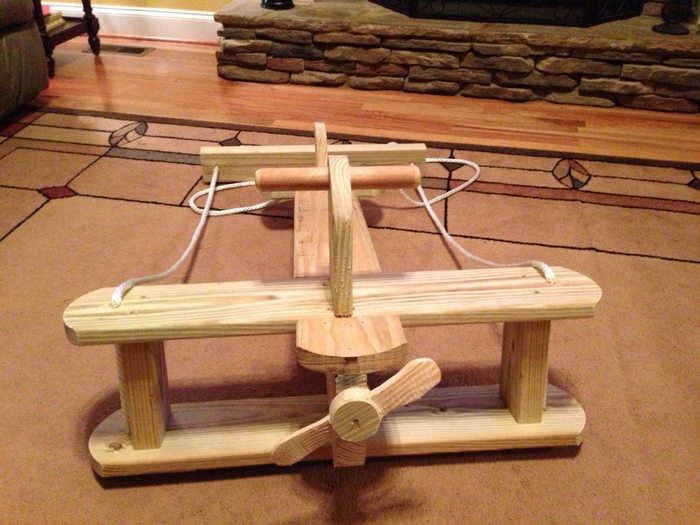 Not comfortable with the airplane swing idea? How about building a rocking airplane instead? Simply use a wider wood for the body and shape it accordingly into a rocking chair!
Got the goggles ready?
You'll need these materials:
1- 2x4x8 Pine
1- 1x8x8 Pine
1- 1x6x10 Pine
1″ dowel, 6-8 inches long
Box of 2″ Outdoor screws
A handful of 1 1/4″ outdoor screws
1- 3″ lag screw for prop (plus a few washers)
20′ +/- rope
1- 3″ eye screw
4- 3″ long eye lag bolts, plus washers. (mine were 5″ and way too long)
2 rope clips
Glue
Paint
And these tools:
Circular Saw
Jigsaw
Sander
Drill
Click on any image to start lightbox display. Use your Esc key to close the lightbox. You can also view the images as a slideshow if you prefer 😎
If you liked this project, you'll find more swings and hammocks here…