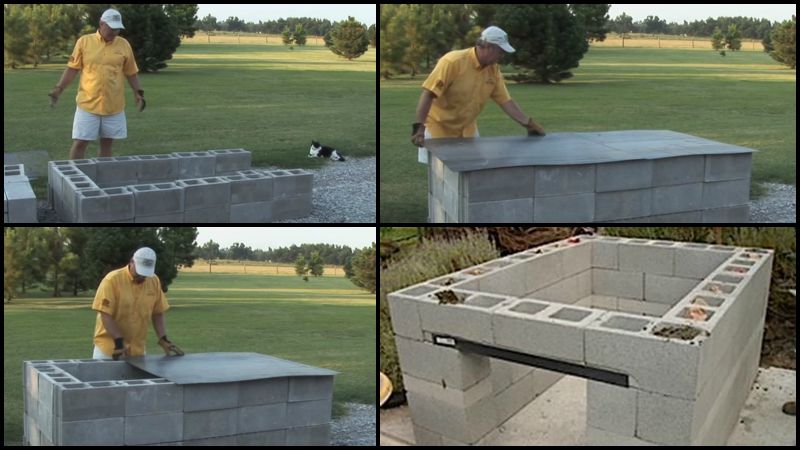 I have always wanted to try barbecuing food in a block pit smoker. I had seen them before but never had the opportunity to use them. Since my last yard task entailed re-stacking all the concrete blocks in my brick pile, I decided to seize the opportunity and re-stacked the blocks in the shape of a smoker.
I was not disappointed! The smoker worked just as well as I had hoped, and the food turned out great. I will definitely be using this method again in the future.
Our Pick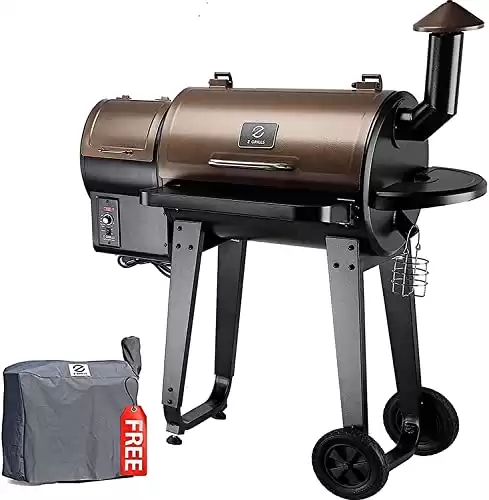 Wood Pellet Grill & Smoker
There isn't an easier way to get wood-smoked flavors than with a pellet grill. Try it, and you'll taste the difference from a GAS or CHARCOAL grill.
Buy on Amazon
We earn a commission if you make a purchase, at no additional cost to you.
11/29/2022 04:57 am GMT
Most people would agree that buying a smoker is a bad idea because it can be quite expensive. A $10,000 cooker is certainly not a wise purchase if you don't plan on using it very often.
A more budget-friendly option would be a $250 BBQ pit smoker. This would be a more sensible choice for someone who doesn't plan on using their smoker on a regular basis.
If you're looking for a summer project that will pay off in deliciousness, why not build your own barbecue pit? You can DIY a barbecue pit for $250 or even less, depending on your material source and the size that you want to build.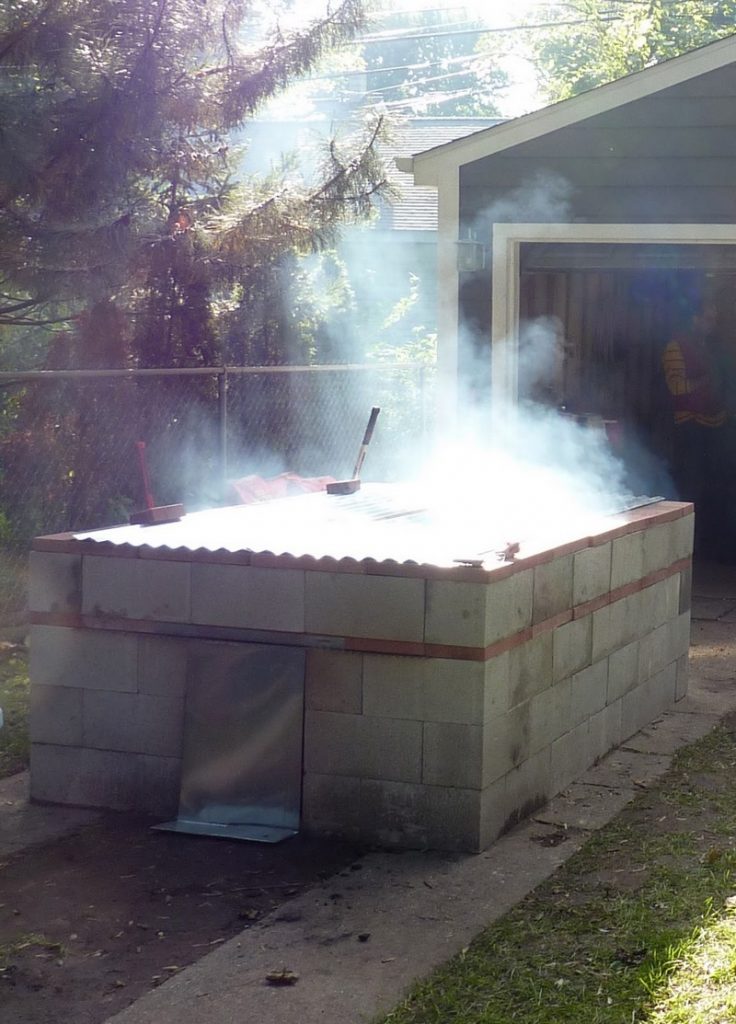 This particular project makes use of steel plates, which a lot of us would probably have to buy. But the results will be a sturdier, longer-lasting pit than anything you could purchase pre-made.
Plus, you'll get to customize it to your own backyard and grilling needs. So if you're feeling handy and hungry, roll up your sleeves and get started on building your own barbecue pit!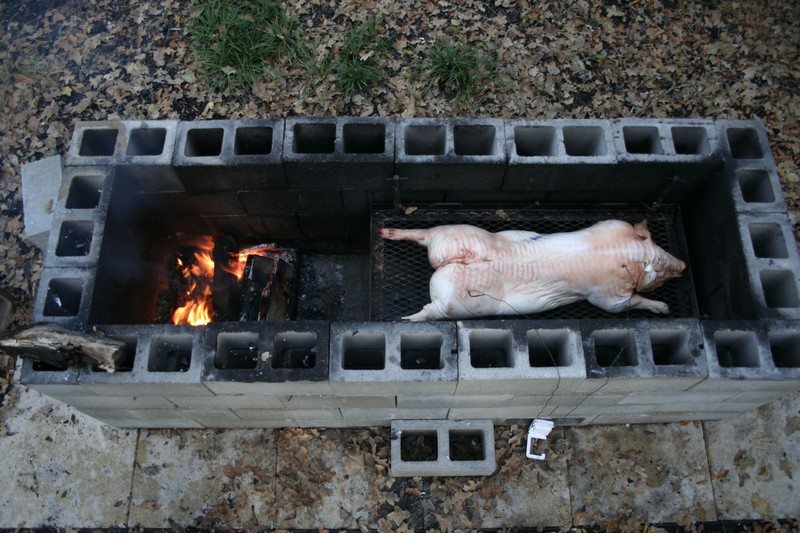 What are the advantages of making a Cinder Block Pit Smoker?
There are many advantages of making a Cinder Block Pit Smoker.
One is it is very easy to build, and you can recycle materials. Say, for example, if you already have a steel drum that's safe to use for this purpose, then you can erase the steel plate off of your to-buy list!
Another nice thing about this kind of cooker is that it is portable. Since they are simply cinder blocks dry-stacked together, you can transport them using your pickup or trailer and cook barbecue with them anywhere you want. Of course, you can make it a permanent cooker in your backyard, too.
This cinder block pit smoker is also very easy to clean. You can decide how huge or how small your pit depending on how you desire it. You can also add or remove cinder blocks to adjust the size of the pit.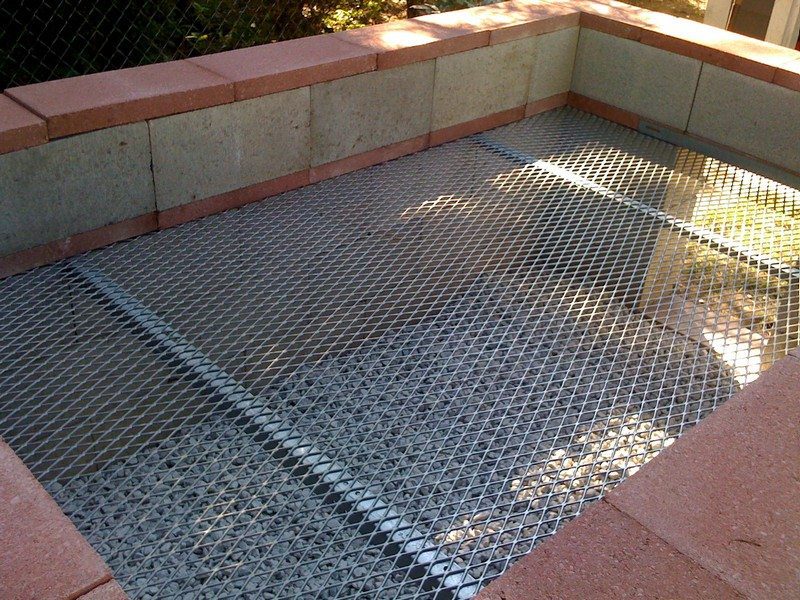 Plus, if you want to add some flavor to your smoked meats, you can easily add wood chips to the cinder blocks before lighting the fire.
With this DIY cinder block pit smoker, you can cook brisket, pulled pork, smoked sausages, and ribs enough for the whole neighborhood! 😉
Oh — we forgot to tell you it just takes around an hour to make it! Excited about your next project?
What are the materials needed to make a Cinder Block Pit Smoker?
You'll need these materials:
48 Cinder Blocks
2pcs 4 x 4′ 16 gauge Steel Plate
1 2 x 4′ gauge Steel Plate
4′ x 80″ Expanded Metal
Working Gloves
Mortar (optional)
Click on any image to start the lightbox display. Use your Esc key to close the lightbox. You can also view the images as a slideshow if you prefer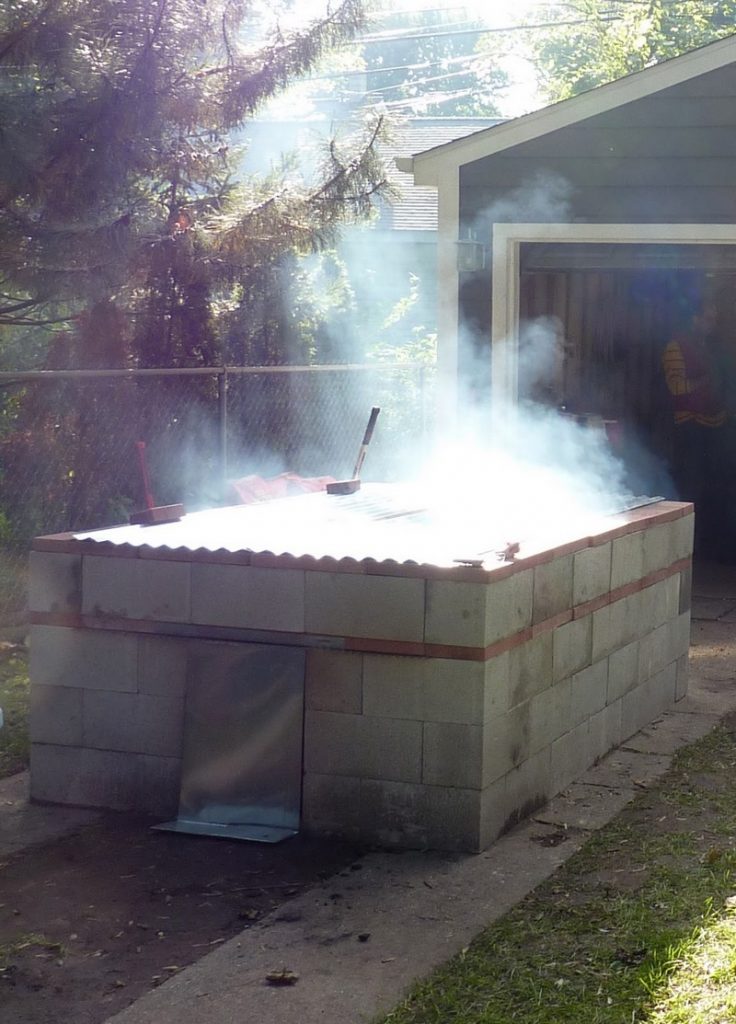 Thanks to Joe Davidson for this great project. You can get step-by-step instructions here…
If you liked this, you might also like these outdoor kitchen ideas…
Here's a quick video…