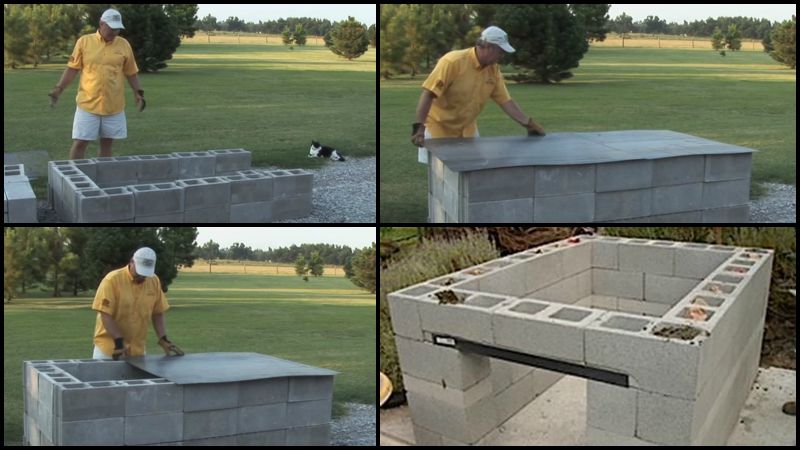 Have you ever wanted to barbecue a whole hog but don't have the right outdoor cooker for it? Or are you planning on hosting a big outdoor gathering with at least 50 people invited? Buying a smoker is a big no no for most people as it can be very expensive. Getting a $10,000 cooker is obviously not a wise thing to do if you are not going to use it very frequently! Enter the $250 BBQ pit smoker…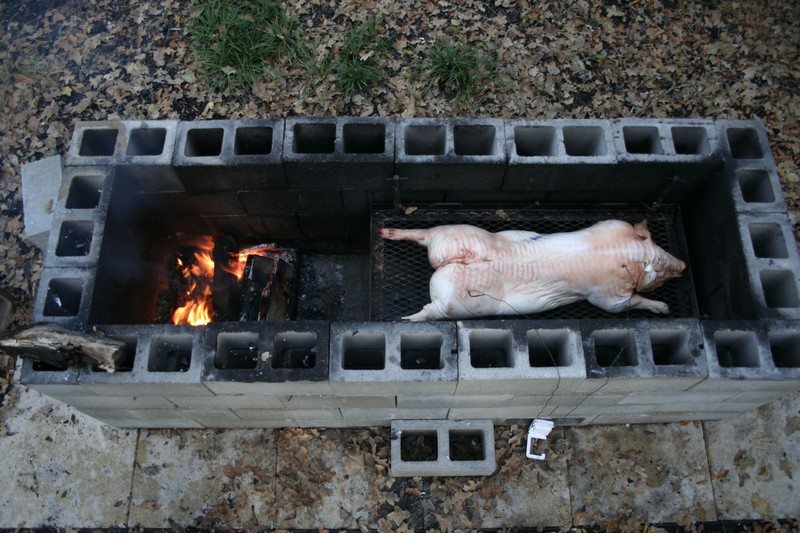 You can DIY a barbecue pit for $250 or even less, depending on your material source and the size that you want to build. This particular project makes use of steel plates, which a lot of us would probably have to buy.  If you already have a steel drum that's safe to use for this purpose, then you can erase the steel plate off of your to-buy list!
Another nice thing about this kind of cooker is that it is portable. Since they are simply cinder blocks dry-stacked together, you can transport it using your pickup or trailer and cook barbecue with it anywhere you want. Of course, you can make it a permanent cooker in your backyard, too.
With this DIY cinder block BBQ smoker, you can cook brisket, pulled pork, smoked sausages and ribs enough for the whole neighbourhood! 😉
Oh — we forgot to tell you it just takes around an hour to make it! Excited for your next project?
You'll need these materials:
48 Cinder Blocks
2pcs 4 x 4′ 16 gauge Steel Plate
1 2 x 4′ gauge Steel Plate
4′ x 80″ Expanded Metal
Working Gloves
Mortar (optional)
Click on any image to start lightbox display.Use your Esc key to close the lightbox. You can also view the images as a slideshow if you prefer 

Thanks to Joe Davidson for this great project. You can get step-by-step instructions here…