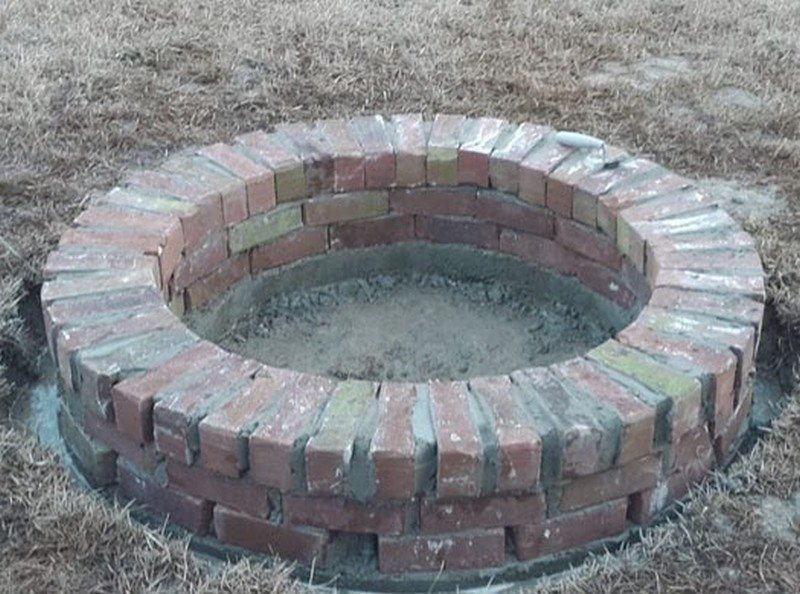 Who doesn't like the idea of being able to unwind in a beautiful backyard after a hard day's work?
And while you're at it, wouldn't a nice fire make the experience that much more pleasant?
When I think of fire pits, my mind typically drifts back to cool summer and fall evenings with friends, roasting marshmallows, enjoying lively conversations around a cozy, snapping fire.
If you're searching for the perfect fire pit idea for your backyard, you might want to consider this one.
This weekend project is suitable for those who have a small outdoor space and who don't need to move fire pits from time to time. You will only need about 4 ft and 4 inches diameter of a circle in your area to build it.
This outdoor project is one of the easier DIY fire pits you can find as its design is simple and straightforward. Just make sure the bricks you are using are fire bricks for a longer-lasting fire pit.
Could this be the fire pit for your yard? 🙂
You'll need these materials:
125 Fire Bricks
4 80lb bags of Concrete
4 60lb bags of Mortar
50 ft Aluminum Sheeting
Duct Tape
12 Wooden Stakes
Wheelbarrow
And these tools:
Shovel
Garden Hose
Measuring Tape
Carpenter's Level
Mortar Trowel
Click on any image to start lightbox display. Use your Esc key to close the lightbox. You can also view the images as a slideshow if you prefer 😎
If you liked this project, you will also like viewing these fire pit ideas…