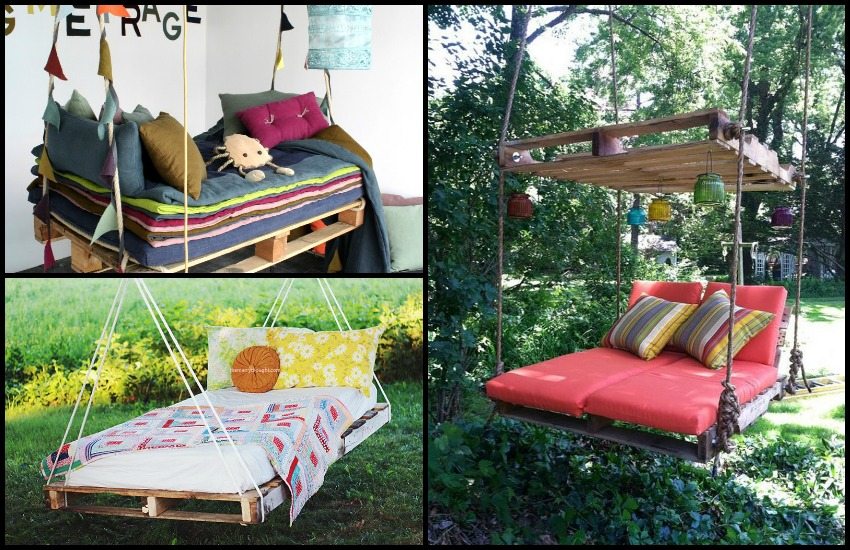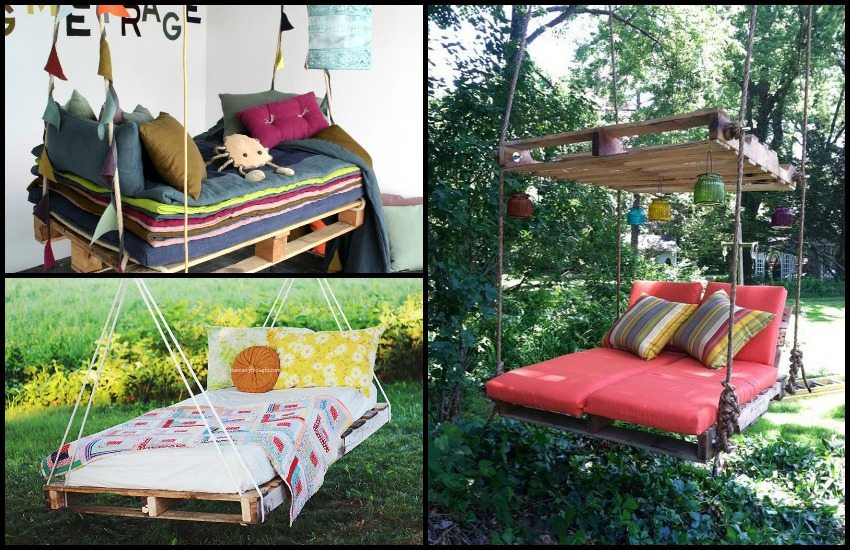 A hanging lounger is a type of hammock that is suspended from a frame or stand. They are a popular choice for people who want to relax or nap in the outdoors, as they provide a comfortable and supportive surface to lie on. Hanging loungers can be made from a variety of materials, including fabric, rope, or even metal.
If you want a really cheap, fun piece of outdoor furniture to really relax on, then you might want to consider a hanging lounger made from upcycled pallets!
Pallets are an excellent material to use for a DIY hanging lounge. They are hardwearing and sturdy, meaning they will last for years. Plus, their natural wood aesthetic can give your lounge a rustic feel.
If you're looking for some inspiration, here are some of the must-see examples!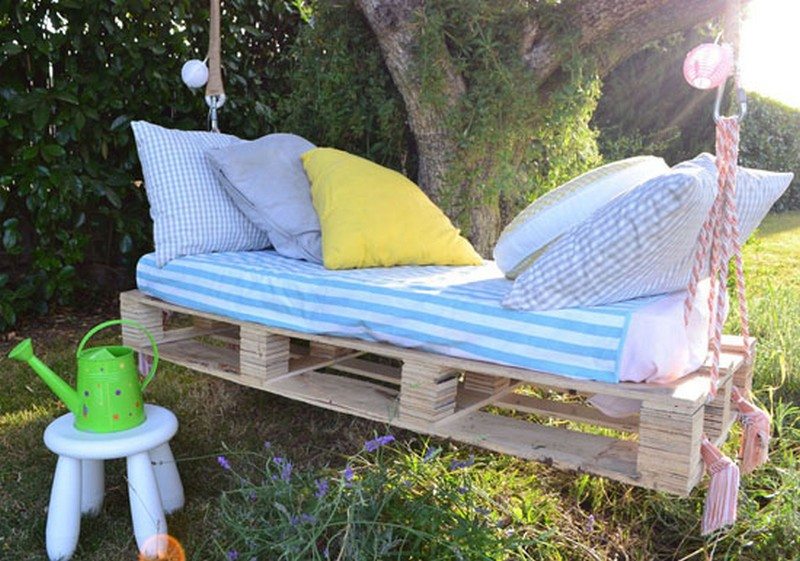 If you are using single-use pallets, consider finding a way to recycle them instead of sending them to the dump. Many branded pallets can be reused or recycled, and doing so can help the environment.
Click on any image to start the lightbox display. Use your Esc key to close the lightbox. You can also view the images as a slideshow if you prefer

Check out these hanging loungers and be inspired to have one
The Devoted Wife
The perfect way to relax and enjoy some quality time with your partner. This pallet hanging lounge is the perfect way to show your affection and appreciation for your wife.
Made with pallets, this lounge is designed to provide ultimate comfort and support. Plus, the hanging design makes it easy to store away when not in use.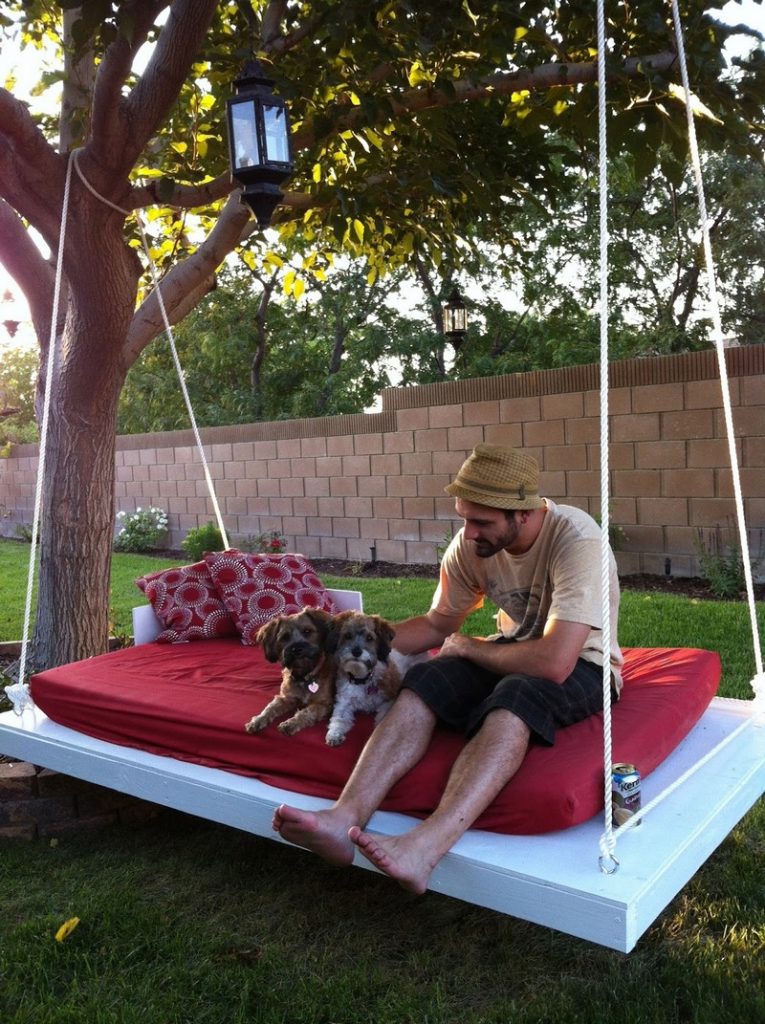 Serendipity
Serendipity is a beautiful hanging lounge chair that will add a touch of elegance to any home. This chair is made with sturdy pallets and a comfortable fabric cushion, making it perfect for relaxing in. The unique design of the chair allows it to be hung from the ceiling, making it a great addition to any room.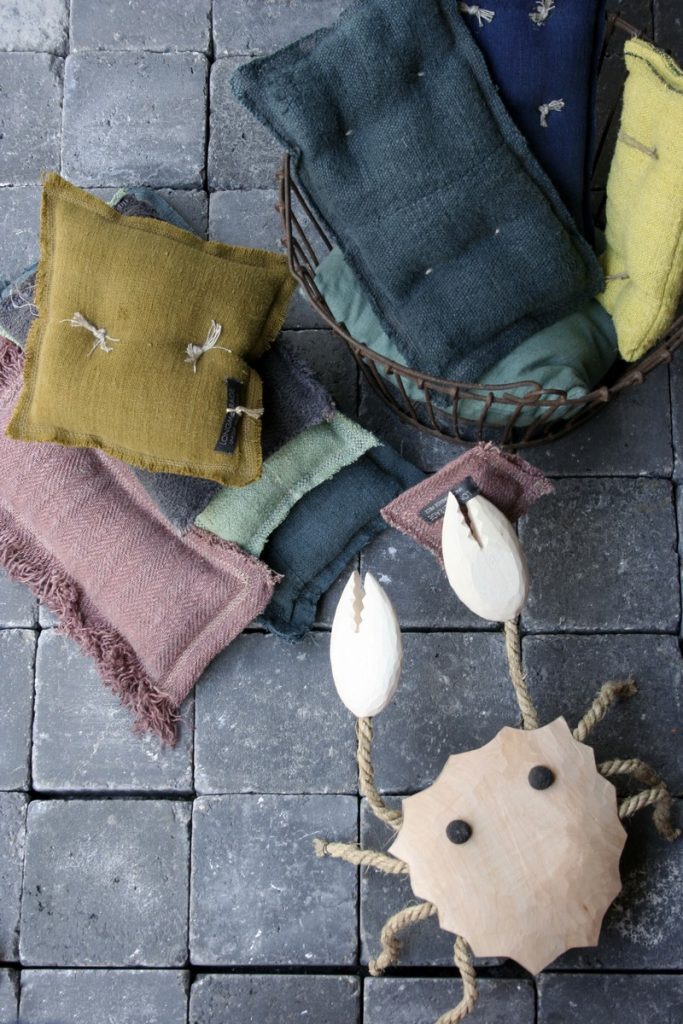 Ana White
Looking for a stylish and comfortable hanging lounger? Look no further than the Ana White hanging lounger! This beautiful piece is perfect for any outdoor space, and it's sure to become your new favourite spot to relax.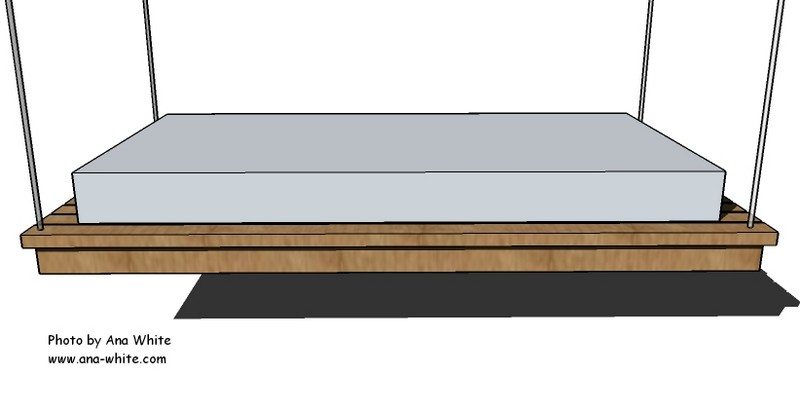 The Merry Thought
With its sturdy construction and comfortable design, it's perfect for any backyard or patio. The Merry Thought hanging lounger comes with a detachable pillow for added comfort, and it's easy to assemble and take down.
Whether you're looking for a place to take a nap on a sunny day or just want to enjoy the outdoors, the Merry Thought hanging lounger is a perfect choice.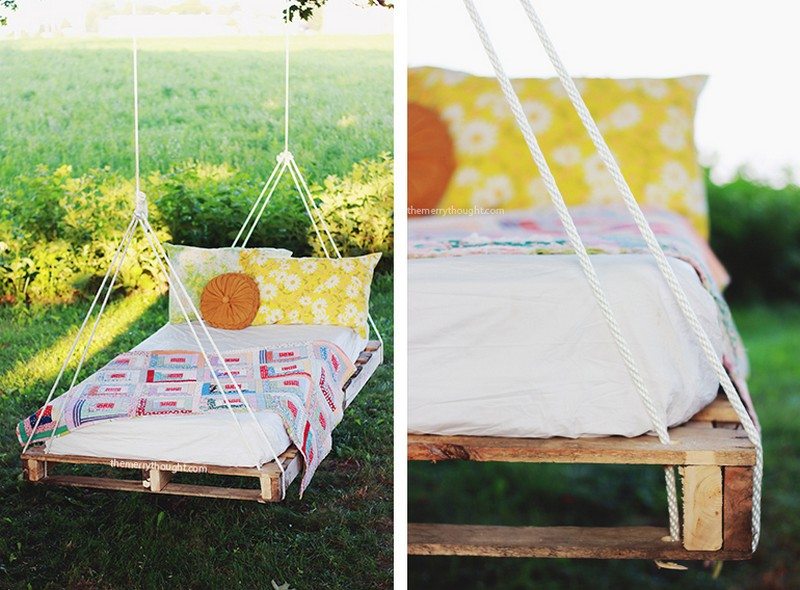 CrookedRiverWoodWork
You can install them on a sturdy branch of a tree, and enjoy its shade during the daytime. And you can still enjoy them at night when you install lighting fixtures. They are also easy to take down and store away when you need to.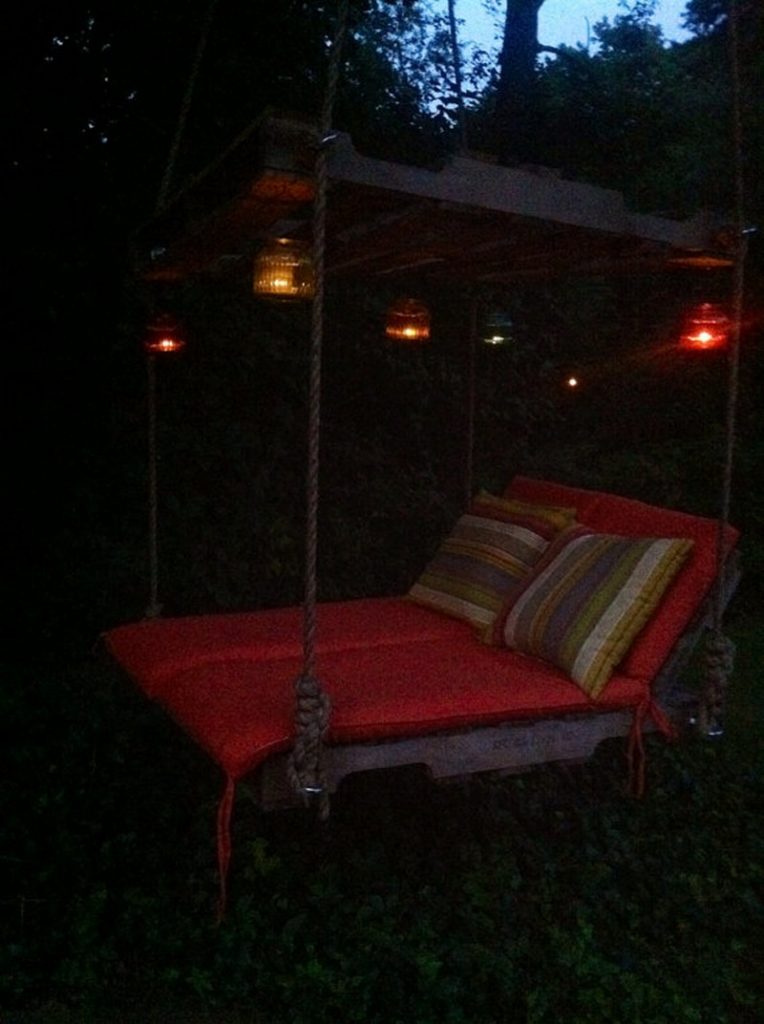 Mommo Design
If you're looking for a present for your kiddos who love spending time outdoors, this is the perfect gift! They'll be able to relax in style after a long day of playing.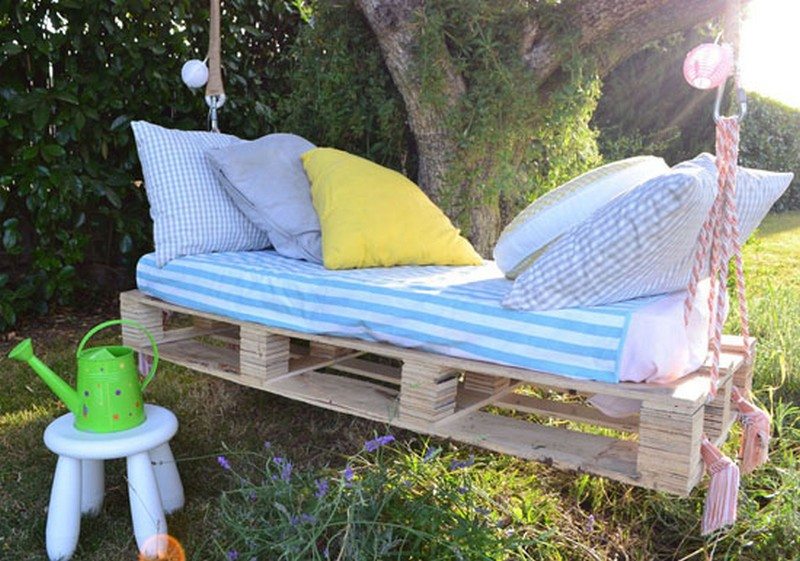 Pallet Furniture Plans
As simple as adding a backrest to a pallet and hanging them into a sturdy frame, this lounge will help you relax as much as you need. You might just bring your favourite pillows and blanket for this one.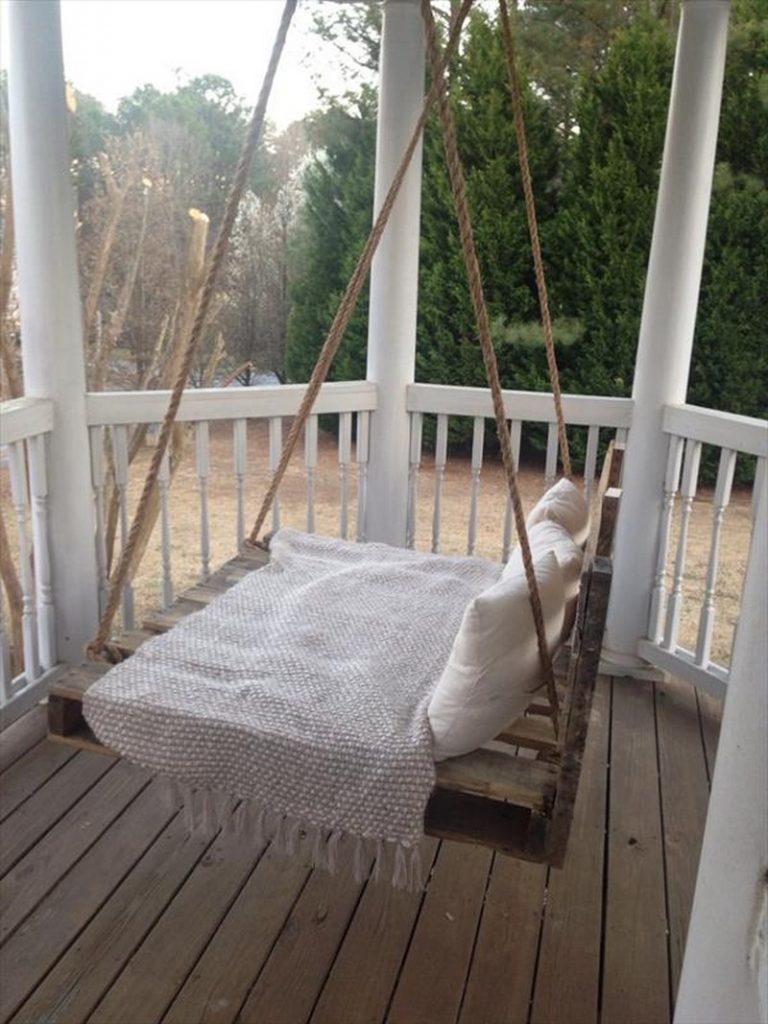 Nestegg
It's great to install them on your porch, you don't have to choose whether to rest comfortably or stay outside to enjoy the view. You can do both at the same time. Plus, they're easy to set up and take down, so you can use them as much or as little as you like.
If you liked these, you will also like viewing these easy DIY projects……