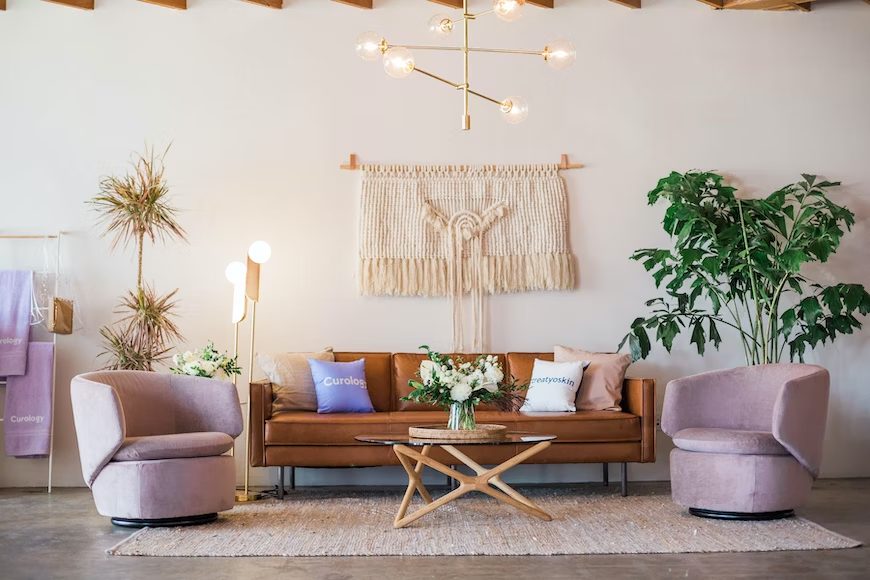 If you delight in the delicate details of flowers, you're not alone. Nothing breathes life into a home quite like these enchanting emblems of nature. The freshness, color, and serenity that flowers provide are unparalleled.
Blooming Brilliance: A DIY Guide to Floral Décor
In this guide, we're going to explore how you can make your own floral decor to add this touch of nature right into your living space. You'll learn everything from creating timeless elegance with paper flowers to crafting stunning centerpieces.
So let's dive into the petals and leaves of DIY floral decor projects that can bring beauty and charm to every corner of your house.
Bringing Rustic Charm to Your Home With Dried Flower Bouquets
Dried flower bouquets have a timeless appeal that can bring a rustic touch to any space. Start by selecting blossoms like lavender or hydrangeas which air-dry very well.
You could also include beautiful grasses and seed heads for an extra rustic charm. Once dried, arrange them in a pleasing pattern in your vase.
Signature Statement: Homemade Floral Wall Art
Wall art brings vibrancy to any room, but have you considered making it personal with a homemade floral piece? A piece of empty canvas and your choice of dried or faux flowers are the primary materials.
Begin by arranging your chosen blooms on the canvas. Experiment with designs until you find a desirable pattern. Next, secure the flowers with strong adhesive and let them dry.
This unique decor piece not only lights up your room but also adds a personal touch, transforming any ordinary space into one filled with elegance and creativity.
Light Up Summer Nights with Hanging Flower Light Balls
On warm summer nights, nothing adds charm to your porch like the soft glow of hanging flower light balls. To create this delightful piece, you'll need clear Christmas bulb strings and a variety of faux flowers.
Simply thread flowers onto each bulb, ensuring an even distribution for visual balance. When lit, these floral fixtures cast a magical light perfect for late-night conversations or quiet moments of reflection.
Breath of Fresh Air: Making a Flower-Painted Mason jar
A DIY flower-painted mason jar can be an extraordinary addition to your decor, offering both functionality and aesthetics. To get started, all you need is a plain Mason jar, some acrylic paints in vibrant hues, and a small paintbrush.
Start by painting your favorite flowers onto the jar, keeping it as simple or intricate as you wish. Once your artwork dries, this multi-talented decor piece could serve as a vase for fresh bouquets, an organizer for stationary, or even an innovative light fixture with LED lights inside.
Flex your creativity and make something beautiful with this fun project!
Welcome Spring With a Handcrafted Floral Wreath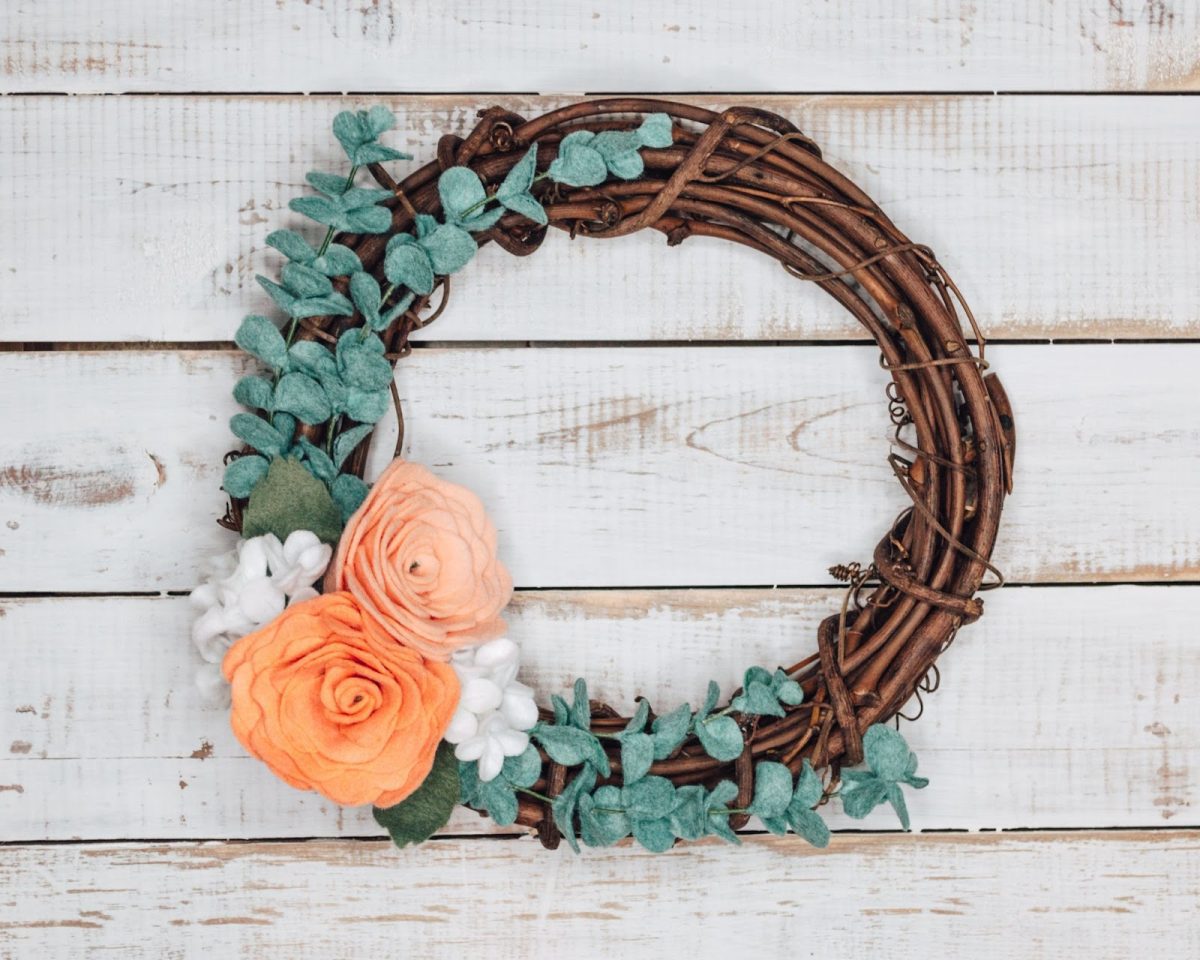 What better way to welcome spring than with a vibrant DIY floral wreath? It can be a great way to take your wall décor game up a notch. Begin by selecting seasonal flowers and foliage, ensuring a mix of sizes and colors for visual appeal. You could use both fresh and faux flowers, depending on your preference.
Arrange these elements tightly around a premade wreath frame available at craft stores, using floral wire to fasten them securely in place. In a matter of minutes, you have a lovely creation ready to brighten up your entrance and bring the spirit of spring directly into your home.
Craft Timeless Elegance With DIY Paper Flowers
Introducing paper flowers to your decor is an excellent way to craft timeless elegance on a budget. Thankfully, making paper flowers isn't a daunting task. Start by selecting a colored paper that matches the desired tone of your room.
Cut out petal shapes and glue them together into beautiful blooms. Experiment with different types of flowers and sizes for visual variation.
Notably, these crafted flowers never wilt – keeping their charm alive all year round!
Bottling Beauty: DIY Flower Oil Creations for a Fragrant Home
Imagine your home filled with the fragrant smell of flowers daily. With DIY flower oil, this is possible! Begin by picking heavily scented flowers like roses or jasmine from your garden. Leave these to dry for a few days until completely free of moisture.
Next, fill an appealing glass bottle halfway with dried petals before topping it off with sweet almond or jojoba oil, allowing the scent to infuse for a couple of weeks. Your homemade flower oil can serve as an air freshener or perfume, spreading fragrance and charm throughout your home!
Crafting a Blossoming Centerpiece for Your Table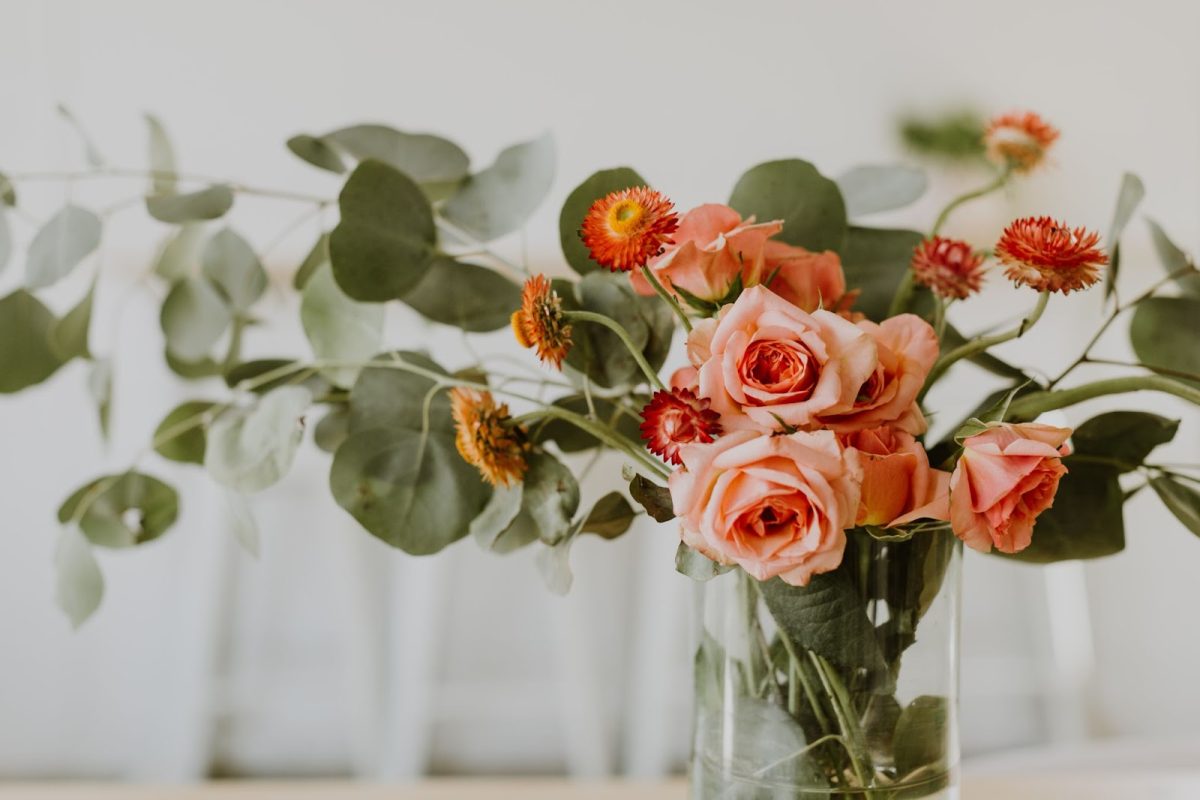 Whether you're accustomed to eating solo or occasionally sharing meals with guests and family this one's for you. Creating a floral centerpiece can be a rewarding task that adds charm to your table. Choose vibrant flowers you love and pair them with an interesting container.
If you don't grow flowers at home, worry not! There are plenty of flowers for quick delivery services online that can provide all the floral supplies you need for this charming DIY project.
Align the tallest stem in the center of your arrangement and work outwards to maintain balance. With these steps, you can craft an enchanting decor piece from everyday materials and a touch of creativity.
Colorful Interiors with DIY Flower Cushions
Finally, adding brightness and personality to your home is as simple as transforming a plain cushion cover into a floral masterpiece. Start by selecting the materials: plain cushion covers, fabric paint in your preferred colors, and either paint brushes or a sponge for applying the color.
For intricate floral designs, consider using cardboard stencils to provide outlines. However, if you're feeling confident, feel free to freestyle the process! This straightforward decor project beautifully infuses your creativity onto fabric, bringing a charming flower breeze right onto your couch or bed.
Winding Up
Mastering the art of DIY floral decor promises a continuous renewal of beauty in your indoor spaces. With each finished piece, you're not just creating an enchanting spectacle, but cultivating a deeply rewarding hobby that uplifts and brightens your home.
So let nature inspire you and let your creative juices flow as you use petals and leaves to beautify your abode!