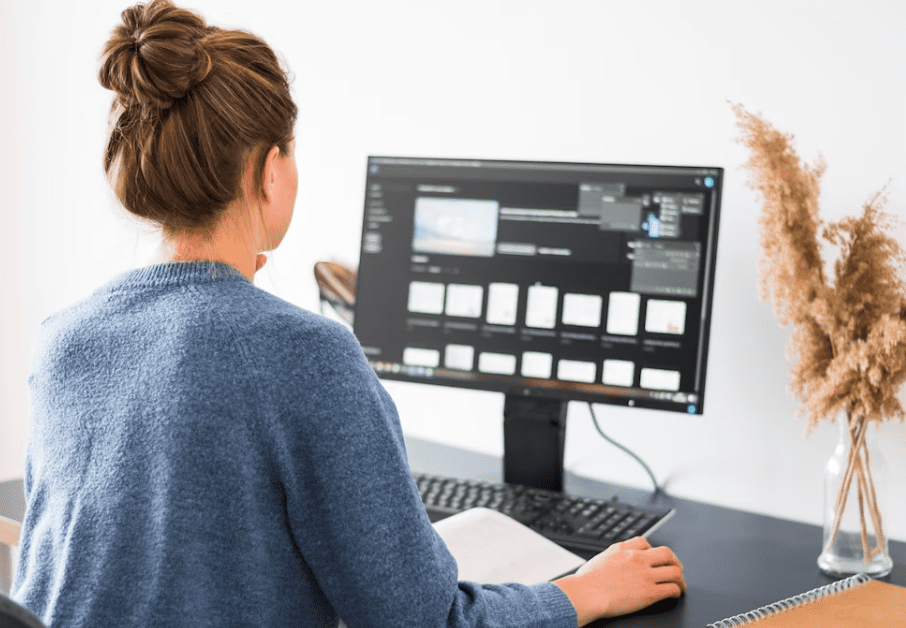 In recent years, the world of interior design has witnessed a significant shift towards digitalization and virtual tools. Online home design programs and room planners have emerged as a popular and accessible means for homeowners, aspiring designers, and real estate professionals to conceptualize and visualize their design ideas.
These virtual platforms offer a diverse range of features, from user-friendly interfaces to sophisticated 3D rendering capabilities.
As the popularity of these programs grows, the question arises: Are online home design programs really useful? This comprehensive exploration delves into the benefits, limitations, and practical applications of these programs, providing insight into their true value in the world of design.
Exploring the Benefits of Online Home Design Programs
With their growing popularity, these programs are becoming increasingly popular. Here are some of their benefits.
User-Friendly Interface
One of the primary advantages of online home design programs is their intuitive and user-friendly interface. These programs are designed to be accessible to individuals with varying levels of design experience.
With drag-and-drop functionalities, pre-made templates, and straightforward tools, users can effortlessly create floor plans and designs, making the design process enjoyable and efficient.
Affordability and Accessibility
Compared to hiring professional designers or purchasing expensive design software, online home design programs are often more budget-friendly or even available for free. This affordability democratizes the design process, allowing a broader audience to engage in creative pursuits and make design decisions independently.
Variety of Design Options
Online home design programs boast a vast library of design elements, encompassing furniture, decor items, wall finishes, and colour palettes. This extensive range of options allows users to explore different styles and experiment with various design ideas until they achieve a concept that perfectly aligns with their vision.
Realistic Visualizations
Advanced online home design programs incorporate 3D modeling and rendering capabilities, empowering users to visualize their designs in realistic settings. With the ability to generate lifelike images and walkthroughs, these visualizations aid in effective communication with clients or stakeholders and assist in making well-informed design decisions.
Examining the Limitations of Online Home Design Programs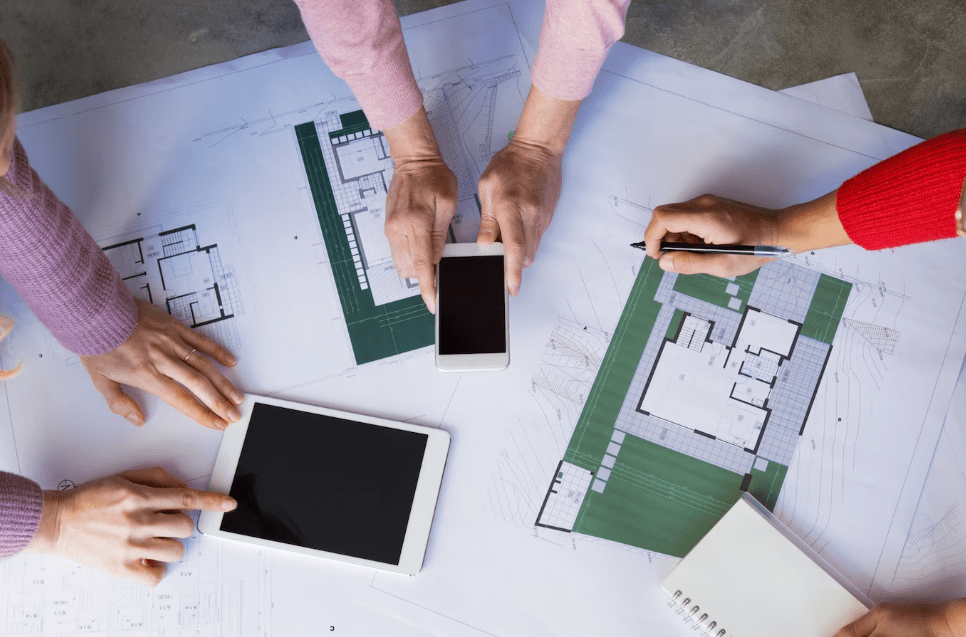 As the popular saying goes, "All that glitters is not gold" and the same is true for these new programs. These are some of their limitations:
Complex Projects and Architectural Designs
While online home design programs excel in handling simple and small-scale projects, they may fall short when dealing with more complex architectural designs or large commercial spaces. Professionals may require more robust software with extensive features to achieve the level of detail and precision necessary for intricate projects.
Limited Customization Options
Although online home design programs offer a wide range of design elements, they may lack the level of customization required for truly unique and personalized projects. Users may find it challenging to achieve designs that reflect their individuality and distinct preferences.
Technical Limitations and File Compatibility
Some online home design programs may have limitations concerning file compatibility, rendering quality, or the number of projects that can be saved and stored. These restrictions can be frustrating for users seeking unlimited creativity and flexibility in their designs.
Learning Curve for New Users
Despite their user-friendly interfaces, online home design programs may still require a learning curve for individuals who are unfamiliar with design software. Users may need to invest time and effort in understanding the tools and features to fully utilize the program's potential.
Practical Applications for Homeowners
The evolution of technology has revolutionized the way homeowners approach interior design and home improvement projects. In the digital era, online home design programs have emerged as invaluable resources for individuals seeking to elevate their living spaces. These virtual platforms offer a plethora of design features, from user-friendly interfaces to sophisticated 3D rendering capabilities.
Among the practical applications of these programs, homeowners find themselves empowered to embark on home redesigns and renovations with confidence. This section explores the two key applications of online home design programs for homeowners:
Redesigning and Renovating Living Spaces
For homeowners looking to revamp their living spaces, online home design programs offer a convenient and effective way to experiment with different layouts, furniture arrangements, and colour schemes. These tools enable homeowners to visualize design changes before committing to any alterations, ensuring that the end result aligns with their vision.
Experimenting with Furniture Layouts and Color Schemes
Homeowners can use online design programs to experiment with various furniture layouts and colour combinations. This allows them to explore different design styles and select the one that best suits their taste and preferences.
Utilization by Aspiring Interior Designers and Enthusiasts
The emergence of online home design programs has ushered in a new era of possibilities, offering a dynamic platform for individuals to cultivate their talents and develop their expertise. Within this realm, two prominent applications stand out: building portfolios and showcasing creativity, and developing design skills and expertise.
These online tools provide aspiring interior designers and enthusiasts with a cost-effective and accessible means to pursue their passions and establish themselves in the competitive design industry.
Building Portfolios and Showcasing Creativity
For aspiring interior designers, online home design programs present an opportunity to build portfolios and showcase their creative talents. These tools offer a cost-effective way to develop a professional portfolio, demonstrating the individual's design skills and versatility to potential clients or employers.
Developing Design Skills and Expertise
Online home design programs provide a platform for design enthusiasts to develop their design skills and expertise. By engaging in various design projects and exploring different design styles, enthusiasts can hone their abilities and gain practical experience.
The Role of Online Design Programs for Real Estate Professionals
As the digital landscape evolves, real estate professionals have embraced innovative approaches to showcase properties to potential buyers. Among these game-changing strategies is the utilization of online home design programs.
These virtual tools play a pivotal role in enhancing marketing efforts and facilitating visualization for potential buyers.
Virtual Property Staging for Enhanced Marketing
Real estate professionals can leverage online home design programs to stage virtual properties. By virtually furnishing and decorating spaces, these professionals can market properties more effectively, giving potential buyers a clearer vision of the property's potential.
Facilitating Visualization for Potential Buyers
Online design programs enable real estate professionals to facilitate visualization for potential buyers. By showcasing different design concepts and possible renovations, real estate professionals can help buyers better envision the possibilities and the potential of the property.
Conclusion
In conclusion, online home design and room planners programs offer a range of benefits and practical applications for various design needs. They empower homeowners, aspiring designers, and real estate professionals to explore their creativity, visualize concepts, and plan spaces effectively.
While they may have limitations in handling complex projects or achieving complete customization, these programs continue to evolve, bridging the gap between design professionals and design enthusiasts.
As technology advances and online home design programs become more sophisticated, their usefulness and potential impact on the design industry will likely continue to grow. These digital tools hold immense value in democratizing design and empowering individuals to bring their creative visions to life.