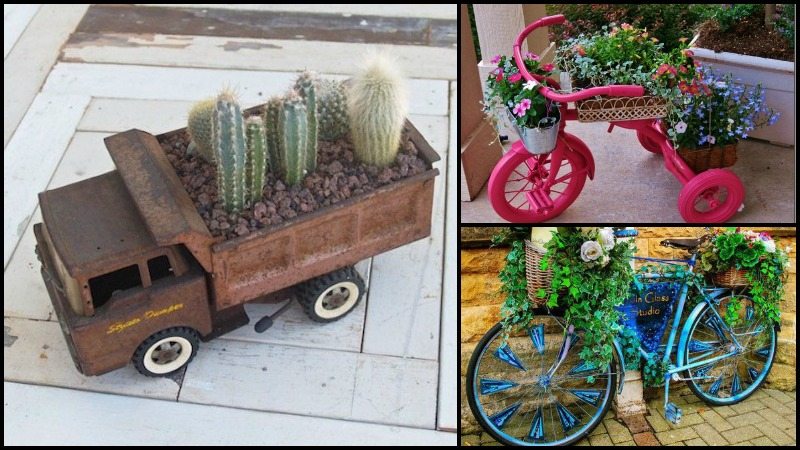 There's something about planters on wheels that we find adorable. Agree? We can't help but find planters with wheels utterly adorable.
After all, there's something about the combination of plants and wheels that just seems to work. And these planter ideas are proof positive that you can create some truly amazing things when you put your mind to them.
So if you're looking for a little inspiration, be sure to check out these fantastic planter ideas. You might just be surprised at what you can create!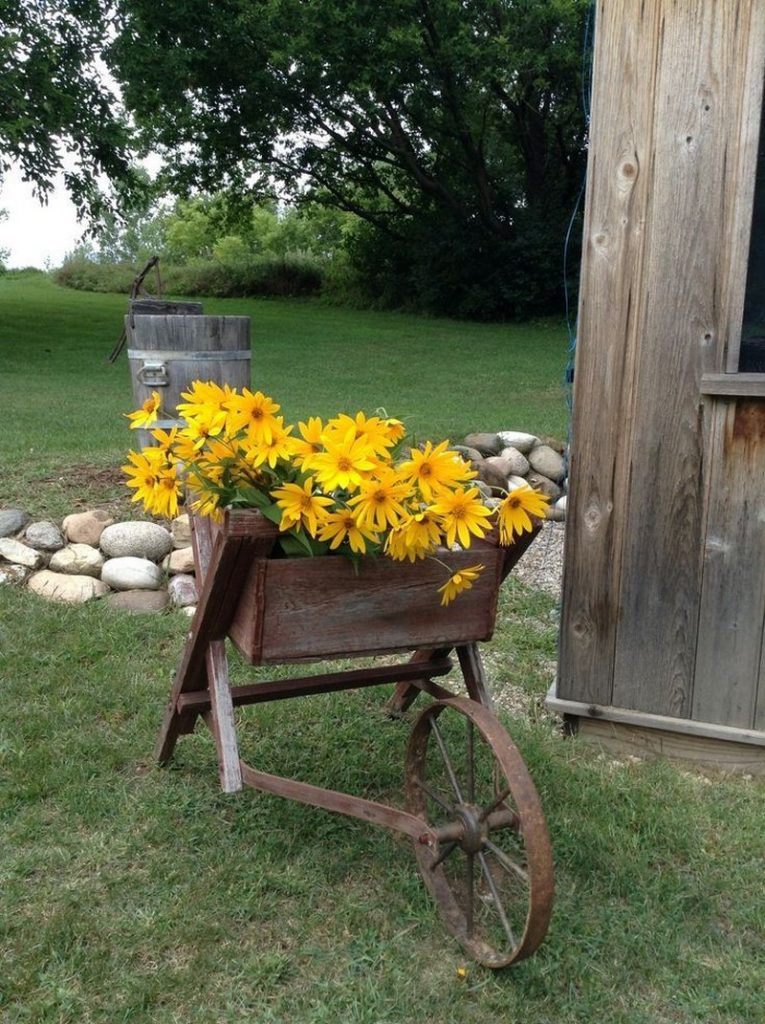 Planters on wheels, like the ones featured below, aren't just cute and decorative features for your garden. They also come in handy when you need to move plants around your yard.
Aside from flowers, herbs and succulents, these planters on wheels are also great for making fairy gardens!
Have the kids outgrown their toys and bikes? Or perhaps you found a nice-looking wagon or grocery cart at the thrift store? Why not use them as planters? You will surely adore these planters on wheels we prepared for you!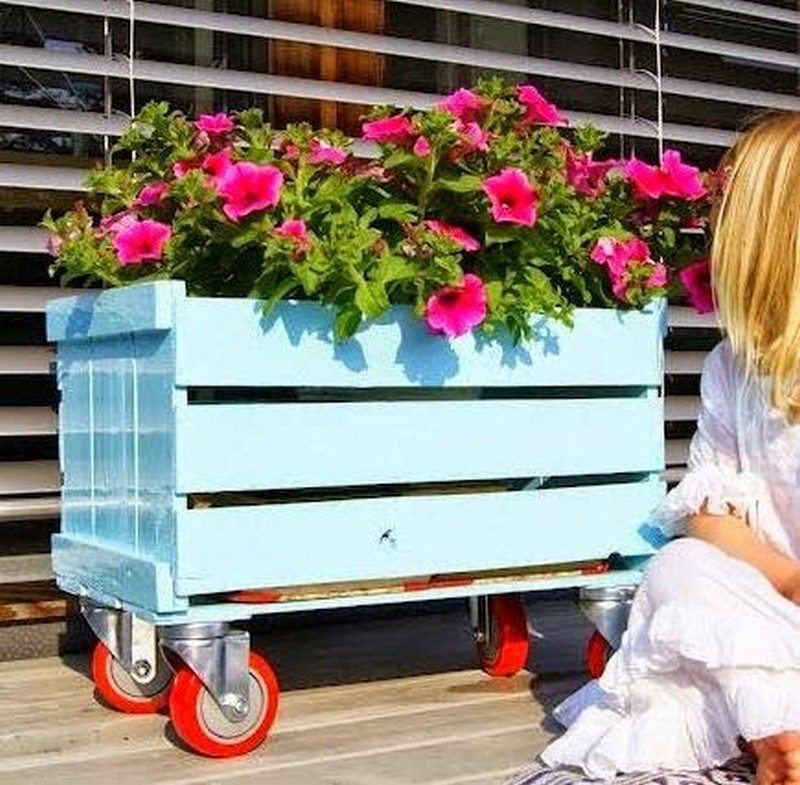 Click on any image to start the lightbox display. Use your Esc key to close the lightbox. You can also view the images as a slideshow if you prefer.
Toy Trucks as Planters on Wheels
These toy trucks come in all shapes and sizes, and of course, conditions. One suggestion we'll make is that you make sure your truck isn't a collector's item before you fill it with dirt! These toy trucks as planters on wheels can be surprisingly valuable!
Wheel Barrows as Planters on Wheels
There comes a time in every wheelbarrow's life when it's time to say goodbye to the heavy cartage role. Sometimes it's the axle gone, or the tyre or the tray starting to rust through. Give them a new lease on life as a mega flowerpot!
Bicycles
There are numerous reasons bicycles are becoming discarded every day. Many get turned into scrap but lots just go to landfill. Some just get thrown away.
A trendy way to dispose of them is to use them to make a planter on wheels. This planter on wheels idea is a great way to make the most of your discarded bikes.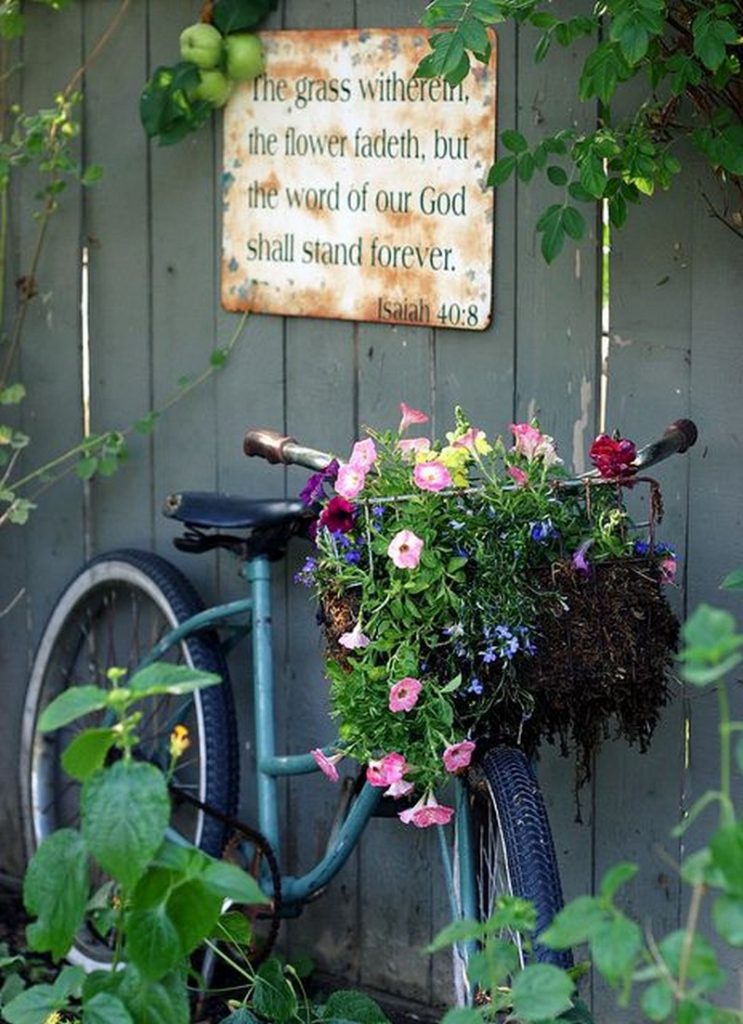 Tricycles
We all had one and probably wonder what happened to it. Maybe you can recognise your childhood tricycle below? We'll bet you'll think differently next time you see one on a rubbish pile!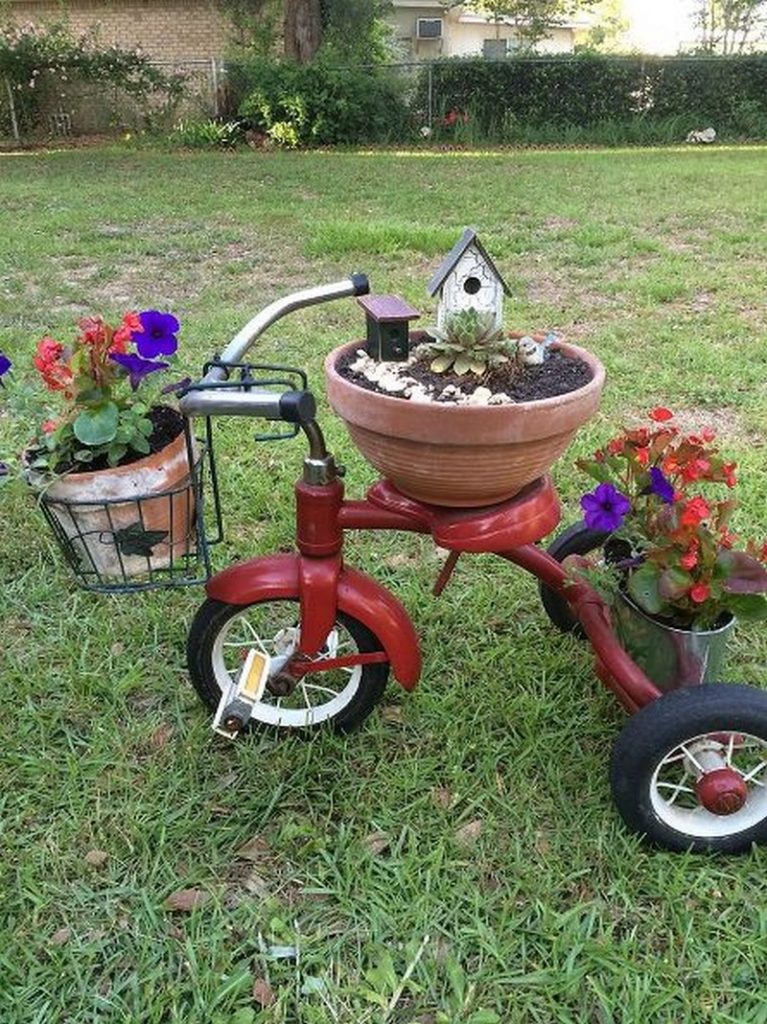 Shopping Carts
Yes, even shopping carts get old. Here's an entirely new twist on home-delivered herbs, veggies and flowers!
This is a product that will revolutionize the home garden. The shopping cart planter is a truly unique idea. This planter is unlike any other planter because the shopping cart is repurposed into an incredibly useful planter.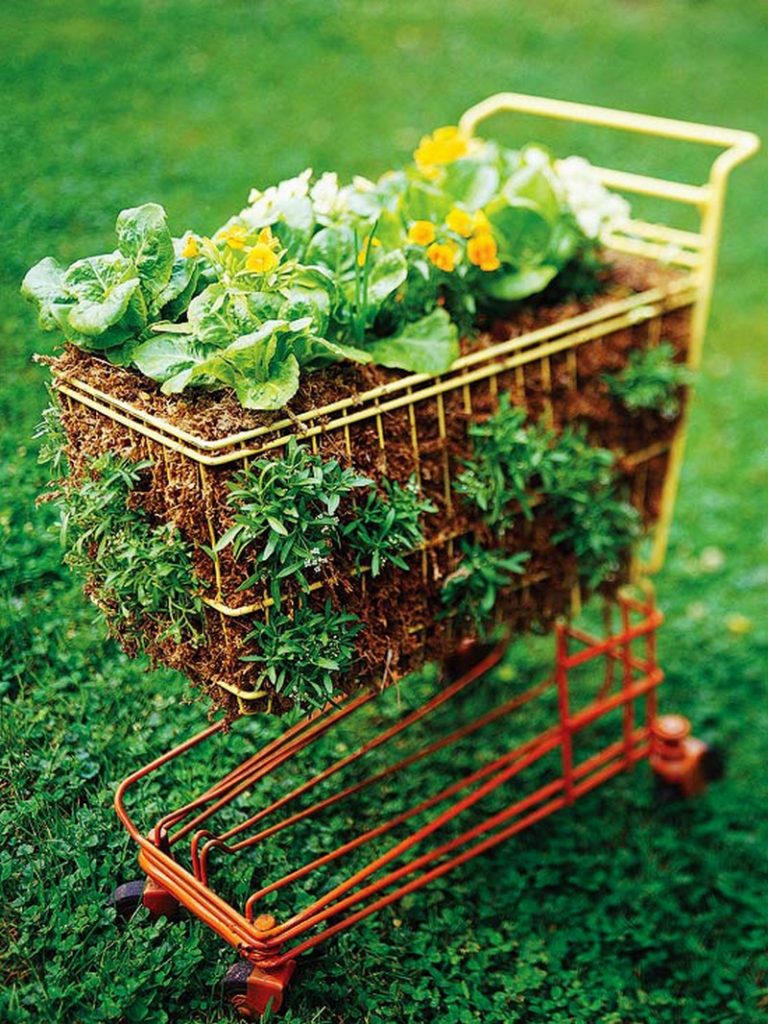 Wagons
Ah… the little red wagon (the blue one is an imposter)! Every child loves dragging their worldly treasures around in their wagon for the first two or three years of their lives. If you've been holding on to one looking for the next owner, pull it out and fill it up… with flowers!
Vintage Wagons
You're not likely to find one of these on a rubbish heap! But if you're lucky enough to have one sitting in the yard, load it up with pots of seasonal flowers!
Pallet Crates
Sure, single-use pallets may get a second or third chance somewhere, but they're not built to last. Why not upcycle them into something more durable and long-lasting, like planters on wheels?
With just a few caster wheels, you can create your own movable garden – perfect for adding a touch of greenery to any space. Plus, upcycling pallets helps reduce waste in landfills. It's a win-win!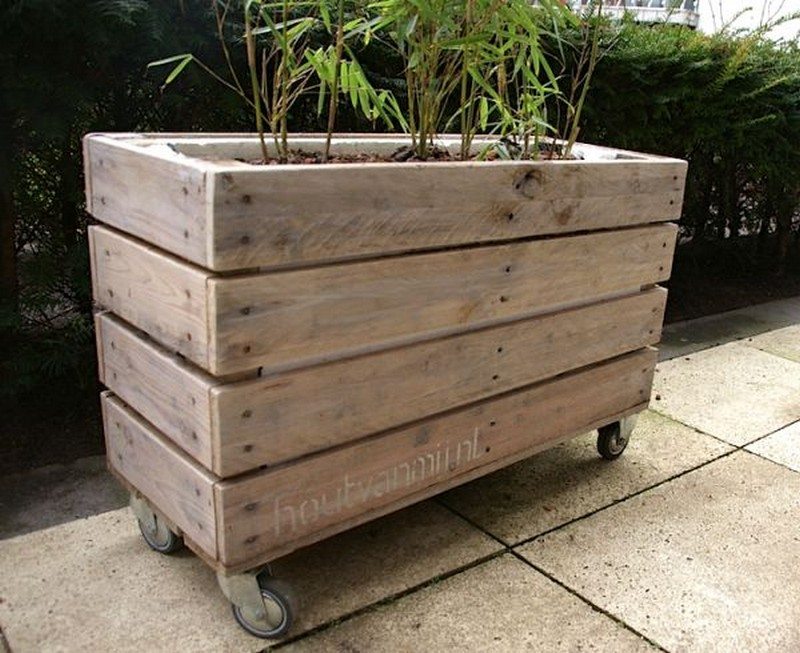 If you liked these gardening ideas, you might also like these landscaping and garden design posts…