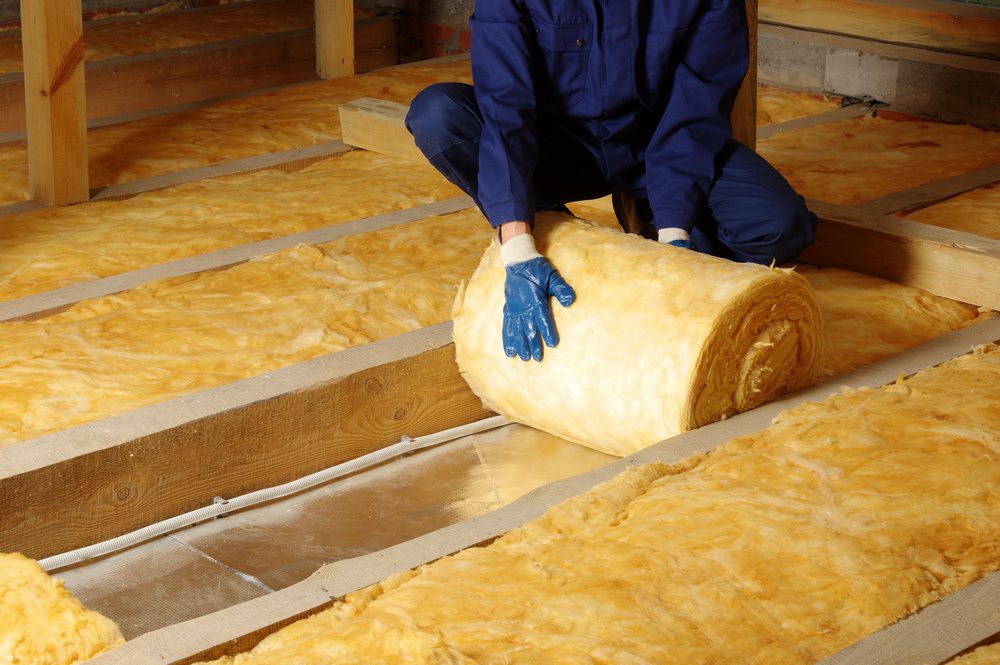 Home insulation works in two ways. It helps keep your home warm in winter by keeping chilly air from entering and cool in summer by keeping outdoor heat from getting in. It makes your home more energy-efficient, facilitating energy savings.
Having a wide range of options to choose from for home insulation makes it more challenging for you to choose the best home insulation material. Whether you intend to install the insulation material yourself or hire a professional to do it, the following tips will prove valuable in selecting a material that fits your home's needs.
1. Consider the Installation Area
First, you need to know where you need to install insulation so you can choose the best type of material for that particular area.
For instance, the ideal insulation material for your ceiling or attic might not be suitable for internal walls, where sound-insulation properties would be a priority. On the other hand, the essential quality of insulation for outer walls would be resistance to water or moisture. For underfloor insulation, you should opt for a material that could trap the heat inside your home.
If you're looking to insulate your windows, you can try a couple of techniques. You can install insulation in front of the windows or replace your windows entirely with a double-glazed type.
With this kind of information, you could narrow down your search for suitable home insulation materials as you focus on the particular characteristics needed in the area of installation.
2. Contemplate The Cost
As always, budget is a primary consideration when deciding on the insulation material for your home. The cost of insulation materials varies, and the price difference may be attributed to material availability, installation method, and performance characteristics.
If you have a substantial budget, you could go for top-of-the-line material such as spray foam. But if your budget is tight, you can opt for cellulose or fiberglass, which you can install on your own.
Most insulation materials do not require professional installation, but it's advisable to hire an expert just to be on the safe side.
For instance, fiberglass contains allergens that could lead to respiratory problems when inhaled. Also, the glass fibers present in this material can stay on your skin and cause rashes.
You should also consider the maintenance costs you'll incur for your home insulation. Some insulation materials are relatively inexpensive but come with costly maintenance. Cellulose and fiberglass need regular maintenance and will need to be eventually replaced.
Although spray form is more expensive than most materials and needs professional installation, it doesn't require maintenance, so it's more cost-efficient in the long haul.
Glasswool insulation is another practical alternative as it's durable and reasonably easy to install.
Therefore, before deciding on the insulation type, it's crucial to consider the price of the material, the method of installation, and the maintenance cost.
3. Compare Performance Characteristics
Checking the R-value of insulation materials is likewise essential. The R-value, measured per inch, refers to the material's resistance to heat flow. A higher R-value means higher thermal resistance, which translates to better thermal insulation for your home. Materials such as spray foam, fiberglass, and cellulose have a high R-value.
Does that mean the best option for your home is to go for the material with the highest R-value? Not necessarily.
Aside from the R-value, another critical factor to consider is the air seal. Even if you have the ideal R-value for the specific area in your home, but the material doesn't ensure air seal, then the resulting air movement will reduce your home's energy efficiency.
Moreover, you should also consider other factors such as sound insulation, moisture resistance, and fire resistance when shopping for insulation material.
Sound insulation property is crucial if your purpose is to block noise or create a sound barrier. On the other hand, moisture-resistant insulation is particularly suitable for homes located in areas prone to hurricanes and typhoons. Fire-resistant insulation, such as fiberglass and glass wool, incorporates fire-retardant materials for added fire protection.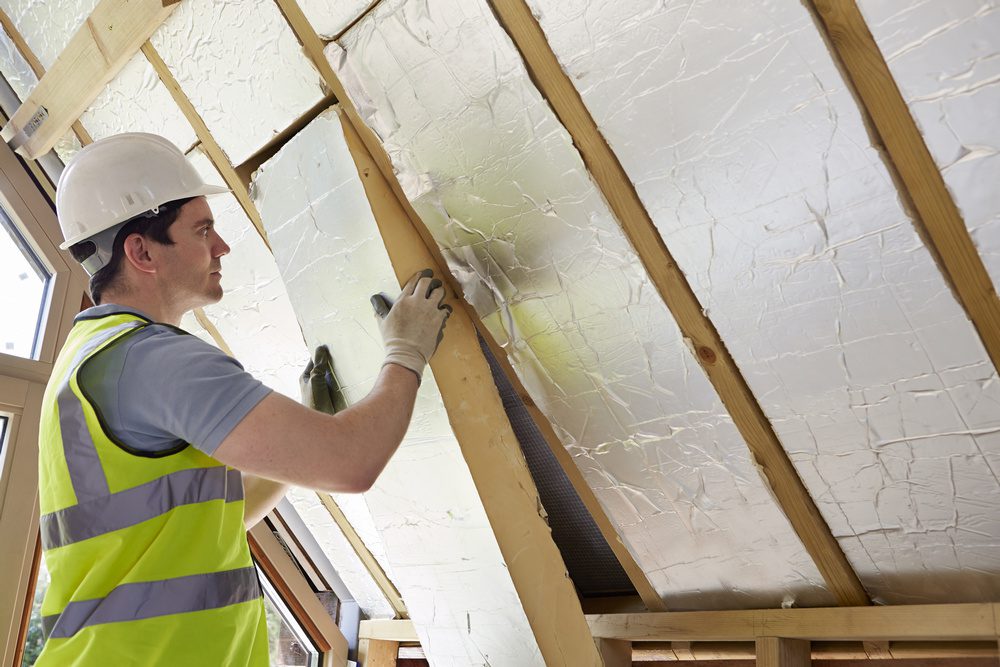 4. Think About The Installation Process
You should also consider the installation process of the insulation material. Depending on the material, the installation might require the services of a professional, or it could fall under the DIY category.
There are different types of home insulation materials, and each has its installation method. These types include plastic foam, loose-fill, rigid boards, reflective, and batt-and-blanket. Most homeowners typically go for the batt-and-blanket type because of its affordability and ease of installation.
The plastic foam and loose-fill types, on the other hand, require a professional to install. These two types should not be on your list even if you're a DIY enthusiast unless you have the specific skills needed for installation.
5. Assess The Material's Safety
An insulation material's safety is gauged by its ability to resist fire. Home insulation materials are usually embedded in strategic areas like the ceiling, attic, basement, walls, windows, and floor. Therefore, you don't want highly combustible material if a fire breaks out.
As safety is a top priority, selecting an insulation material with a Class One fire rating is critical. This rating means the material won't speed up the spread of fire.
6. Consult an Expert
Installing insulation material may seem like a simple construction project. On the contrary, it's a complex task that may require you to seek the assistance of an expert to guide you before you even start.
A professional with extensive experience in home insulation projects would be able to recommend suitable materials for the area in your home that needs insulation. He could also give you a rough estimate of how much the entire project would cost.
With this information in mind, it would be easier for you to decide on the appropriate home insulation material that fits your needs and budget.
The Takeaway
Home insulation may be the most effective way to reduce your energy costs and, at the same time, improve the comfortability of your home during different climatic conditions. But due to the wide variety of options, choosing the best home insulation material can be quite tricky. However, the information given above can help you decide which home insulation material fits your needs.