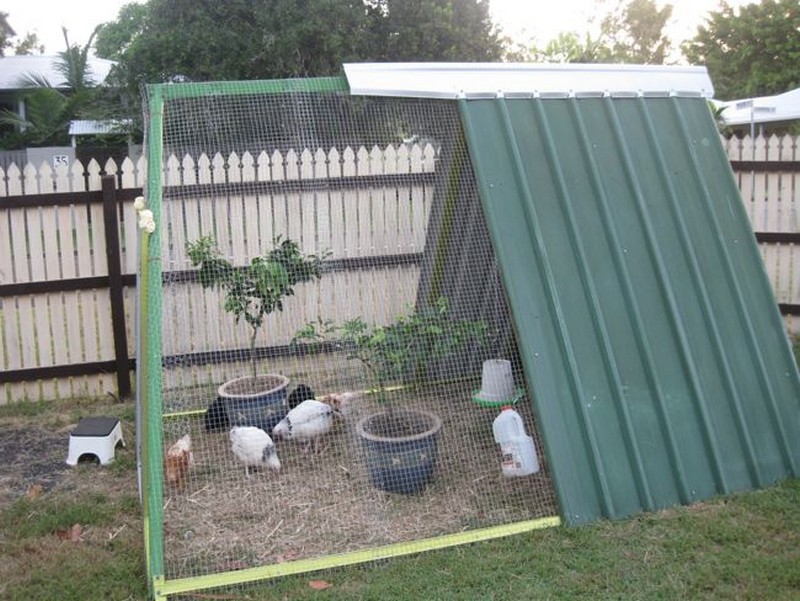 Need a chicken coop? The A-frame of an old swing set could be used to build one!
Raising a small flock of chickens in your backyard allows many benefits. Obviously, the birds are a source of fresh, healthy eggs. But they also supply you with great fertilizer for gardening and form part of the drive to create local, sustainable food systems.
Our Pick
If you are still on the fence about raising chickens in your backyard, then we'd like to help you with the decision. Our advice? Just go for it.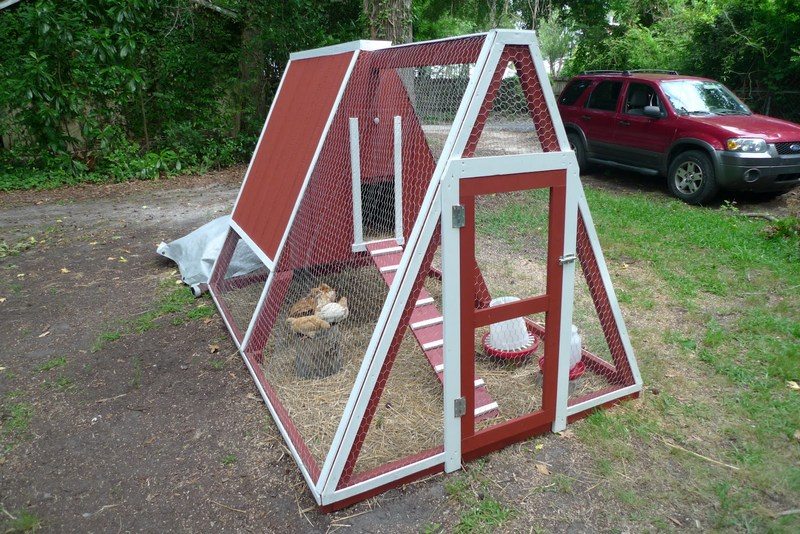 But first, you need to build a chicken coop that will serve as their home. This is where they will lay their eggs. It will keep them protected from the weather. And it will keep them safe from predators. A chicken coop will also protect your yard, especially your garden from your chickens, as they'll happily feast on your produce.
–
What are the materials needed to make a repurposed swing set chicken coop?
This swing set chicken coop made from a recycled swing set is a great way to start!
You'll need these materials:
Iron Sheeting
Chicken Wire
6m length Steel
A-frame of a Swing Set
Bolts, Washers, and Nuts
Netting Rings
Door Frame
Hinges
And these tools:
Drill
Saw
Cutter
Tape Measure
–
How to create a DIY repurposed swing set chicken coop?
Remove all parts of the old swing and move the frame to your desired location.
At the base of the swing, attach the frame with bolts.
Measure the roof sheets and cut them into sizes. You will need four pieces of off-cuts for the side cover.
Mount the two roof sheets on top of the frame using the bolts.
After mounting the sheets to the frame, attach the wire mesh using the netting rings.
A door frame is installed with a bolt and two hinges.
Install the Roof ridge carefully. have the roof ride installed by an expert to ensure the fitted parts
By completing the project, we now have the chooks' feeds hanging from the roof and now you have your DIY repurposed swing set chicken coop.
Click on any image to start the lightbox display. Use your Esc key to close the lightbox. You can also view the images as a slideshow if you prefer 😎
If you liked this project, you will also like viewing these DIY chicken coop projects…