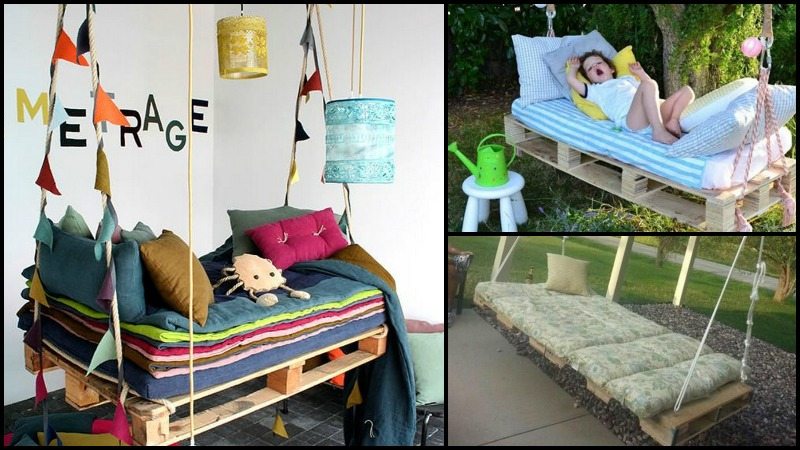 If your idea of relaxing outdoors is lying on a daybed or getting lulled to the gentle sway of a hammock then this DIY pallet swing bed is the perfect project for you. It's easy, it's cheap, and it's great to have under a shade on pleasantly warm days.
Why use Pallet as a swing bed?
There are many reasons to use a pallet as a swing bed. For one, pallets are relatively sturdy and can support a good amount of weight. Additionally, they are easy to find and usually inexpensive.
Additionally, pallets can be easily decorated or left plain, depending on your preference. You can upcycle an old pallet into a swing bed for your porch or backyard.
This is a great way to recycle and repurpose an otherwise unused item. You can use the pallet as is, or you can add some cushions or pillows to make it more comfortable. Either way, you'll have a great place to relax and enjoy the outdoors.
Our Pick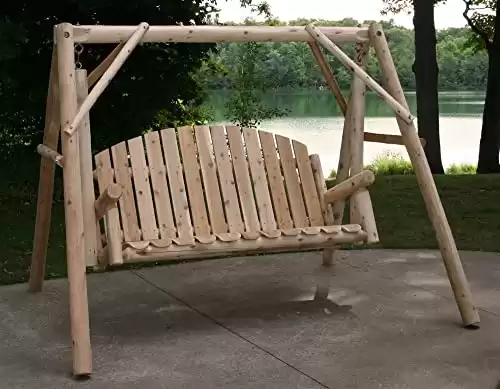 How to assemble a pallet swing bed?
Start by finding a pallet, your best bet is to check your local hardware store. You can usually find pallets there, or you can order them online. Make sure you get a pallet that is the right size for your needs.
Once you have your pallet, lay it down on a flat surface and make sure that it is level. If it is not level, you can use some shims to level it out. Once your pallet is level, you can proceed to the next step.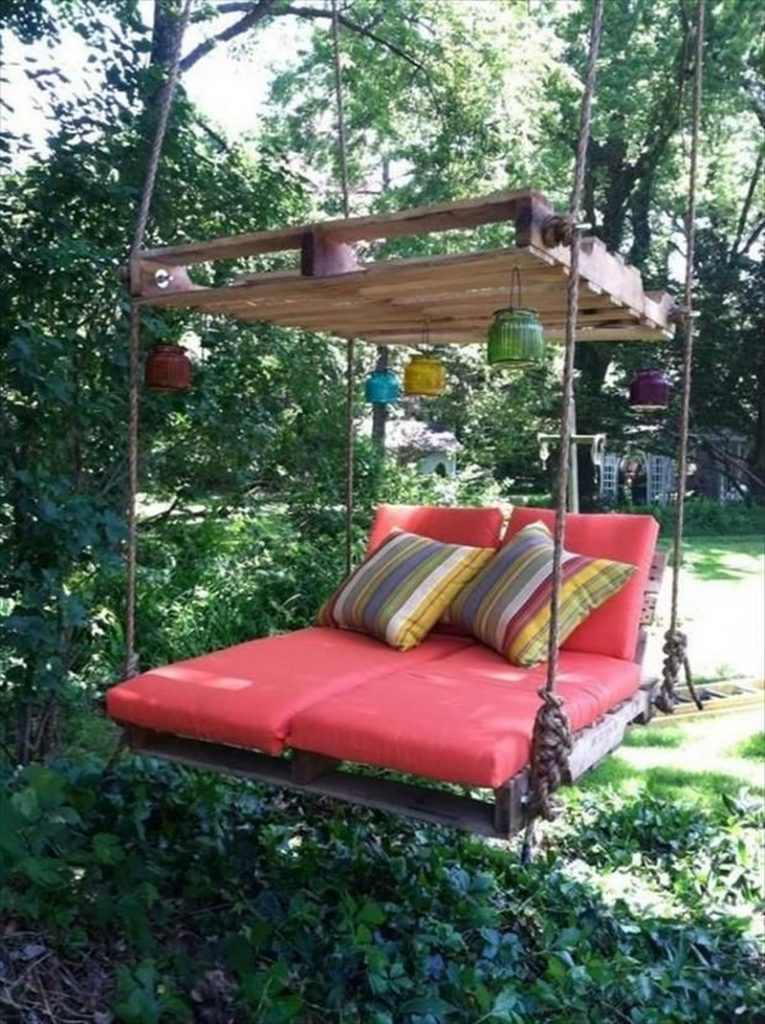 Next, take some rope or twine and tie it around the middle of the pallet. Make sure the rope is tight and secure. Once the rope is in place, take the other end and tie it around the front leg of the pallet. Again, make sure the rope is tight and secure. This will help to keep the pallet together when you're moving it.
Now, take the ends of the rope and tie them to a nearby tree or other sturdy objects. Make sure the knots are tight so the rope doesn't come loose.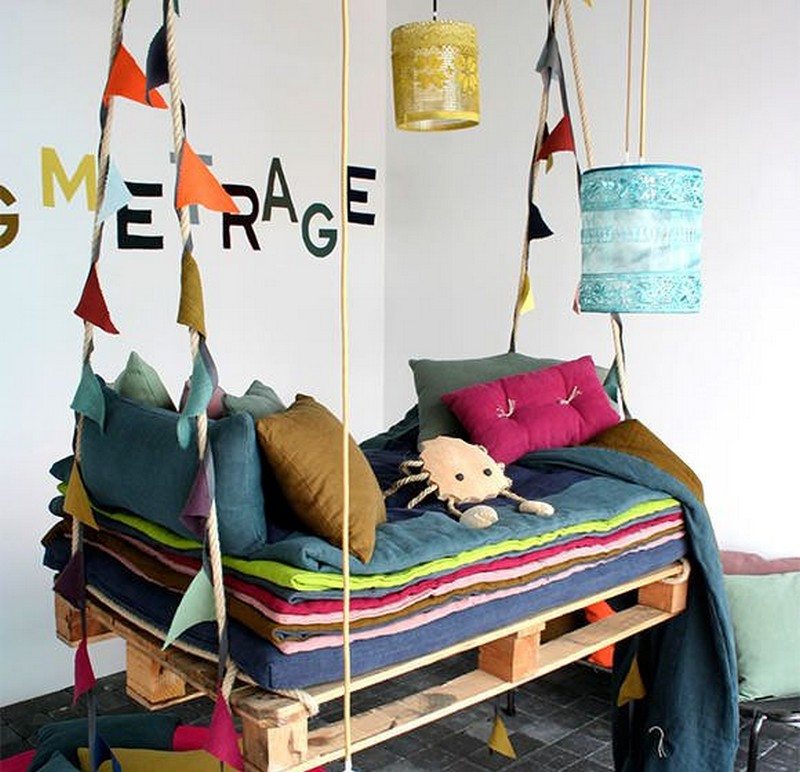 You can add a backrest to it so you can sit back and relax on it. Then add a mattress that fits, you can also bring in your favorite pillows and books. Your pallet swing bed is now ready to use!
You can enjoy your new bed for years to come, and it will be a great conversation piece for any guests that come over. This is the perfect swing bed for not just adults, but kids too! It's so comfortable and relaxing, you'll never want to leave it!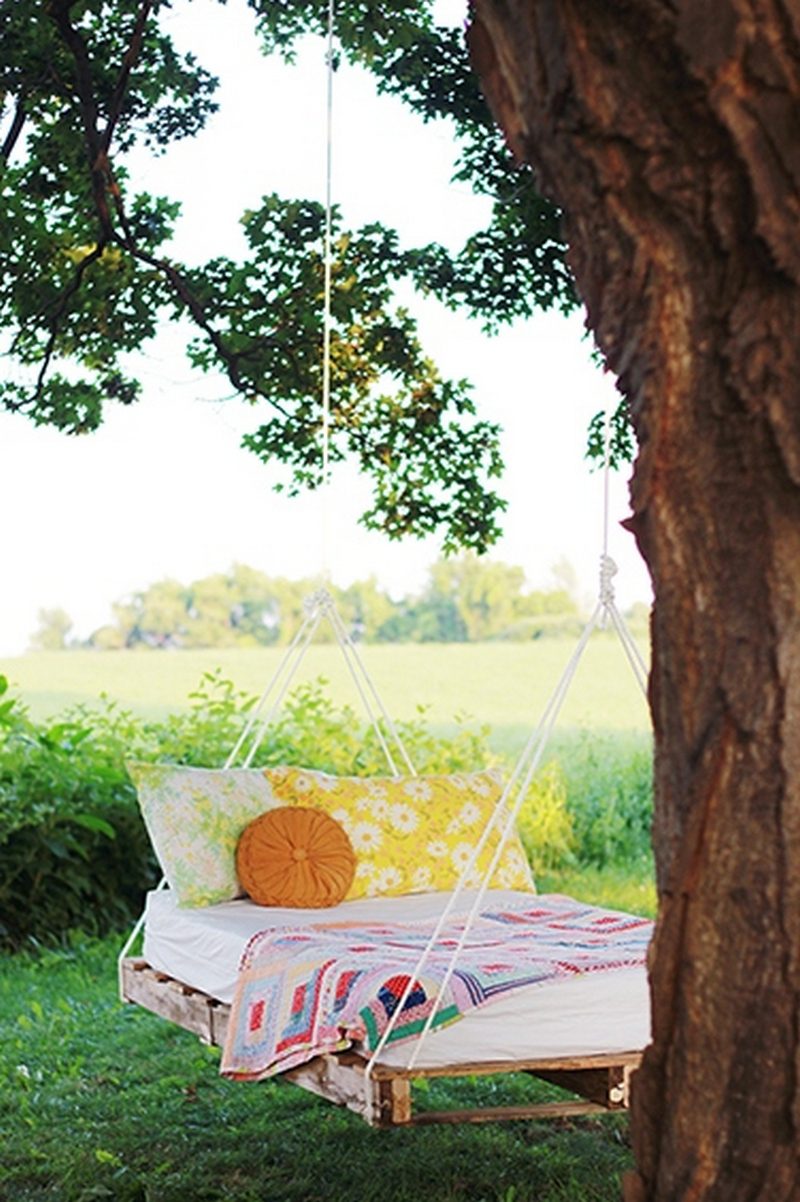 Go grab your favorite book and drink and let the neighbors envy your awesome outdoor furniture! You can relax in your swing and enjoy the warm weather while reading your book. Make sure to put on some sunscreen so you don't get too sunburned!
If you're looking for some inspiration, be sure to check out our gallery. It's full of great examples of what you can do with your space.
What you'll need to build a pallet swing bed…
Materials:
Pallets
2×4 Lumber (3 8-ft pieces)
Screws
700-lbs weight limit pro-grade Rope
Mattress/Cushion
2-3 Vinyl Zippered Mattress Covers
Tools:
Click on any image to start the lightbox display. Use your Esc key to close the lightbox. You can also view the images as a slideshow if you prefer 😎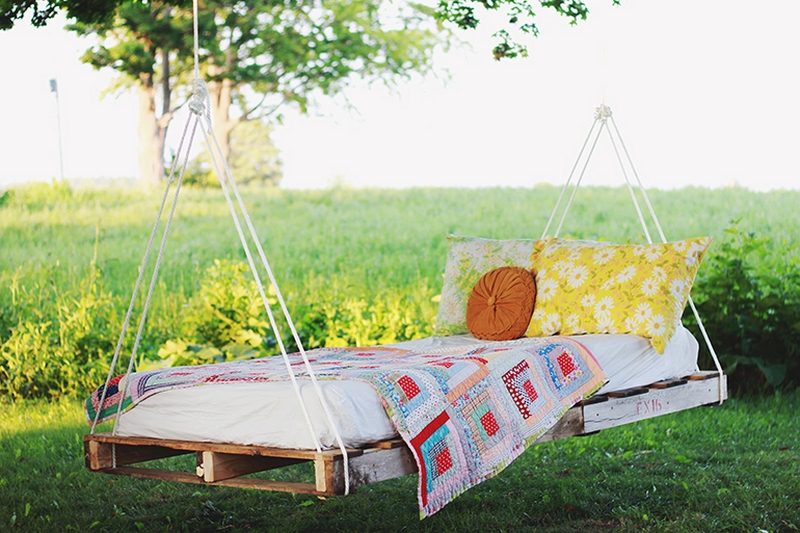 Thanks to The Merry Thought for this great project. You can get step-by-step instructions here…
If you liked this project, you will also like viewing these swings and hammocks…