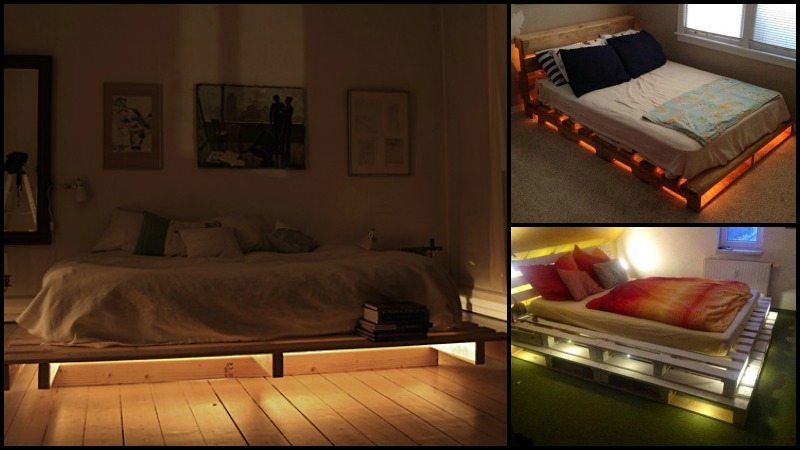 Have you ever noticed how bright and sunny weather somehow inspires an upbeat disposition? In contrast, we seem a little less motivated on rainy and dull winter days. That's because our bodies respond to the psychological effects of lighting, and it often changes our moods.
Mood lighting can enhance the character of any room, especially when equipped with a dimmer for flexibility.
Our Pick
This mood lighting project is among the easiest you'll find on the web. Some pallets, a mattress, a couple of lights, and voila! Easy as 1-2-3!
It's amazing how pallets can serve many purposes by simply putting them together — just like these illuminated pallet beds! All you have to do is know how many pallets you need to get, arrange them, and stick LED strips underneath!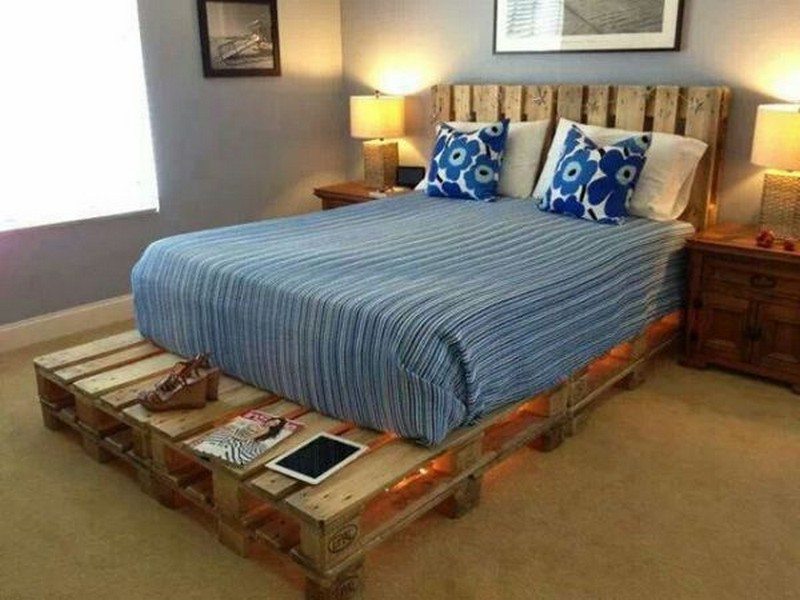 Warm white lights are perfect to help you get to sleep at night. Some people on the other hand prefer a different color such as red, blue, or purple. You can have whatever color you want!
You can modify the pallets to suit your taste and your bedroom — cut, add or paint! See the different versions of illuminated pallet beds below and be inspired to make your next bed project…
You'll need these materials:
Mattress
Pallets — good condition, quantity depends on the size of pallet and mattress
LED Strip Lighting (warm white or multicolor)
Nuts and Bolts (optional, for securing the pallets)
And these tools:
Sander
Sawzall (optional, for modifying pallets)
Drill (optional)
Click on any image to start the lightbox display. Use your Esc key to close the lightbox. You can also view the images as a slideshow if you prefer?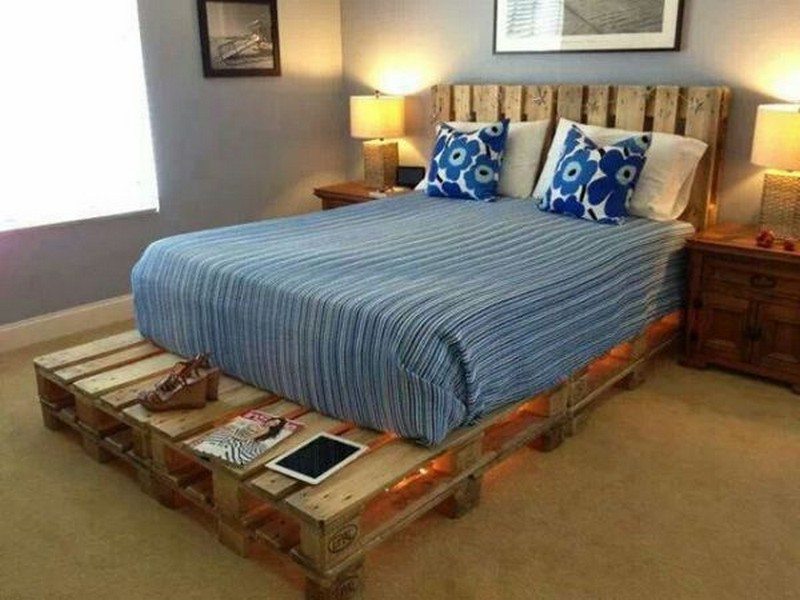 If you liked this project, you will also like viewing these bedroom ideas…