Year built:     2013
There are some places in Australia where the risk of bush fires is ever-present. When the bush burns, it does so at a terrifying speed since the native eucalyptus exude a highly flammable oil through their leaves. Houses need to be designed in such a way as to minimise exposure to embers, especially if they are in a remote location such as this home.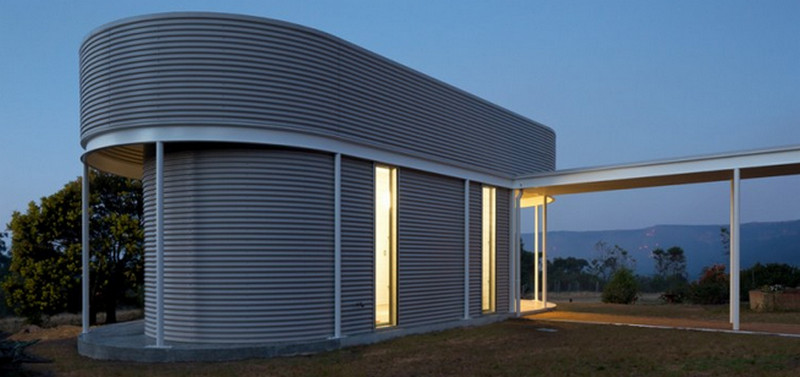 The owners wanted a studio to work from, detached from the house but sympathetic to the original concept, materials and environment. Polished concrete floors, steel framing and corrugated metal cladding make the studio fire safe, if not fire-proof.
The curved form follows the line and feel of the original house while providing an innovative working area both inside the studio and on the deck overlooking the mountain views.
Click on any image to start lightbox display.Use your Esc key to close the lightbox. You can also view the images as a slideshow if you prefer  

Looking for studio inspiration? You'll find lots more by scrolling down…