Berlin, Germany – baumraum
Project Year:  2014
Area:  34.0 m2
Photographers:  Laura Fiorio
The Urban Treehouses, considered to be "unusual dwellings," are found inside a large garden. They do not sit on a tree; rather, their shapes resemble that of a tree. It is four meters in height and has everything one would need to live comfortably.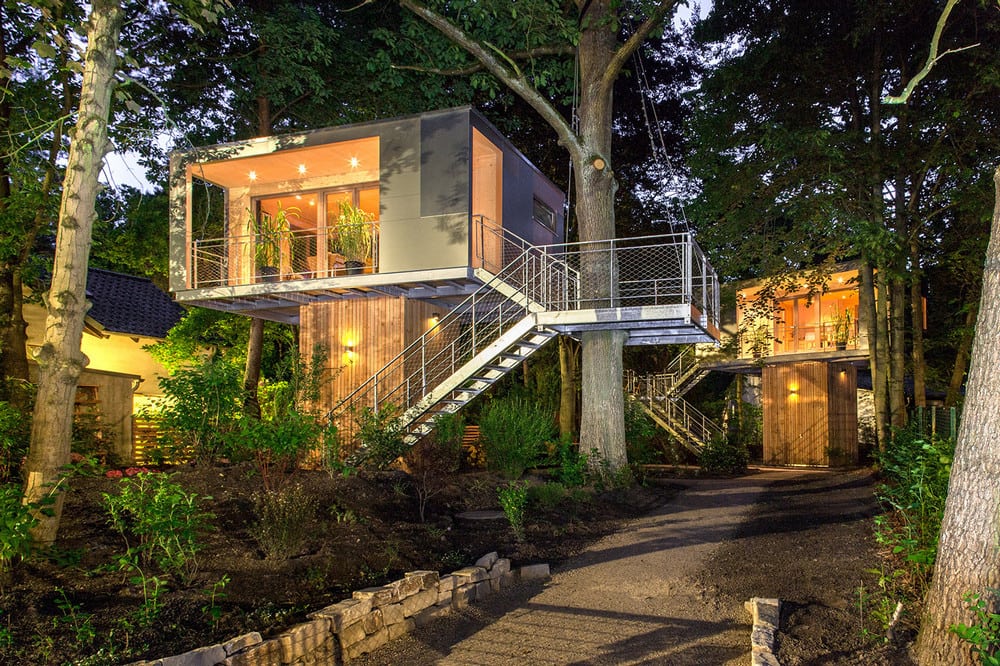 A unit is equipped with a bathroom, small kitchen, and roofed terrace. There's a combined space for a living room and bedroom. The location is very convenient. For a dose of nature, two lakes are close by, Schlachtensee and Krumme Lanke. For day-to-day needs and leisure, a beer garden, bakery, and restaurants are within walking distance.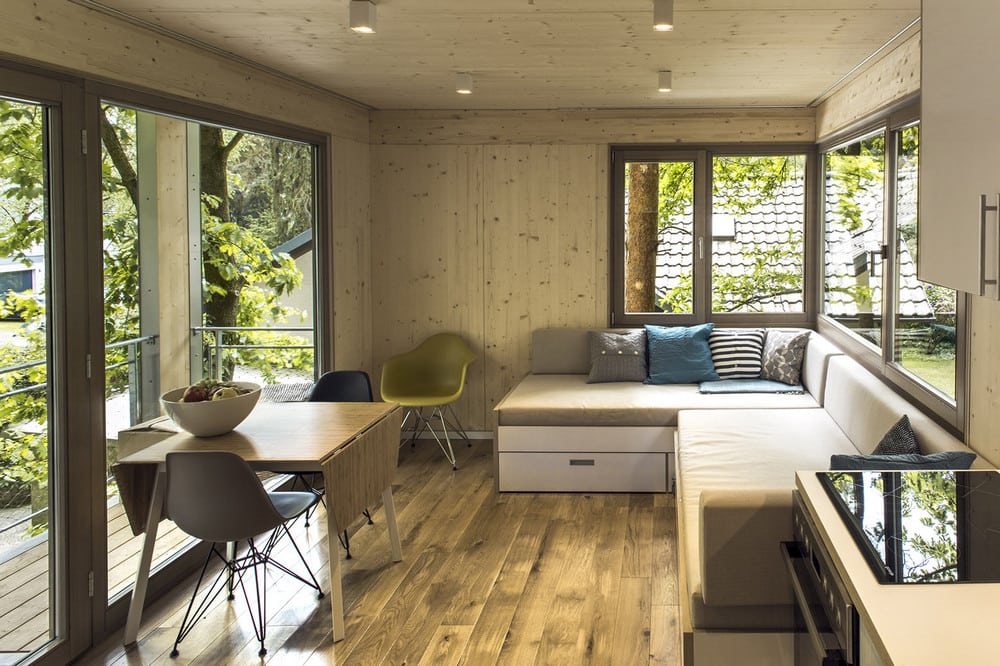 Urban Treehouses was designed as part of the city's collection of small alternative constructions. It was built to serve as a tranquil oasis in the midst of chaotic city living.
Notes from the Architect:
The Urban Treehouse is a place that delights, invites to play, to stand above things, to think or to change perspective; a place of inspiration and of forces. The two tree houses are located exactly at the transition from city to nature and thus connect both worlds – living Berlin with the relaxing nature.

On each 28 square meters of living space, over 4 m in height, two tree houses offer everything that it takes to live. The 650 square meter garden plot, which borders directly on the forest, is located in the immediate vicinity of the beautiful bathing lakes "Krumme Lanke" and "Schlachtensee".

The Urban Treehouse is a family project initiated by grandchildren and grandfather. It is an experiment and a research project for new, experimental, nature-loving building and living. It serves as an inspiration and oasis to friends, guests, students and those interested in architecture.
Click on any image to start lightbox display. Use your Esc key to close the lightbox. You can also view the images as a slideshow if you prefer 

Exterior Views:
Interior Views:
Drawing Views:
Here's another interesting take on tree houses – the Paarman Tree House.