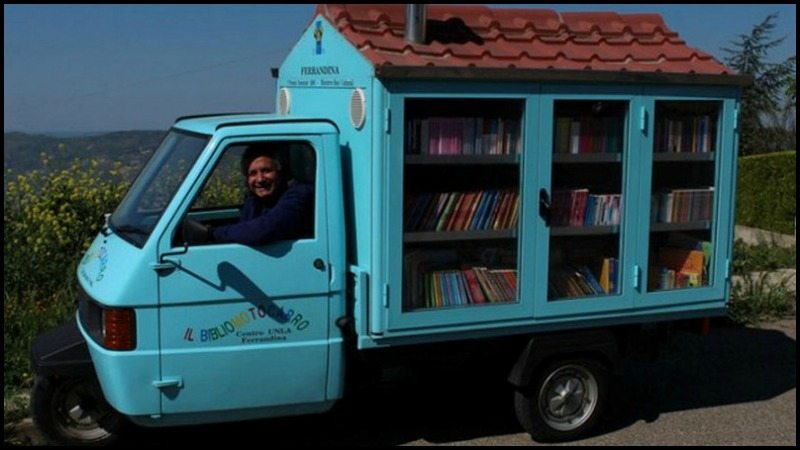 Antonio La Cava decided that after 42 years of teaching, he can do more to spread the love of reading to children. So in 2003, he bought a second-hand Ape motorbike and modified it to create a portable library known as the Bibliomotocarro. It contains 700 books, which La Cava bought all with his own money and without help from any institution!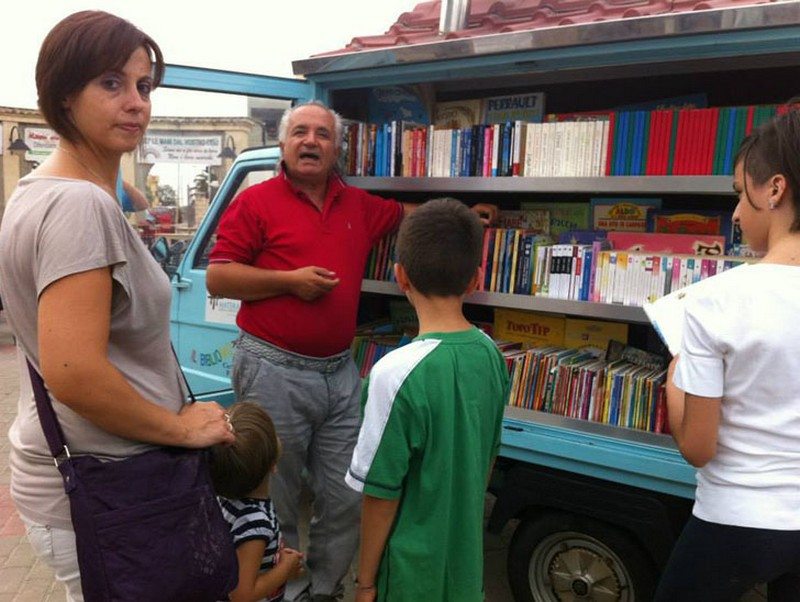 The Bibliomotocarro has been traveling since then.
Each week he roams the villages in the region of Basilicata in southern Italy, and the sound of an organ announces the Bibliomotocarro's arrival. When children hear the song, they run to the mobile library for their next book. Antonio travels over 300 miles a month without any compensation, just to make children smile and invest in their futures.
What an incredible inspiration he is!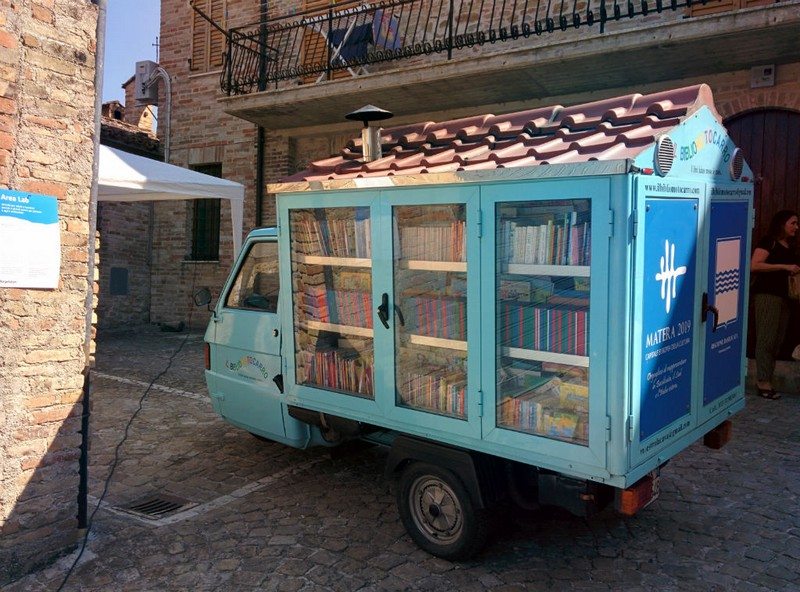 Do you know of any similar inspiring story in your local area?
You can read more about Bibliomotocarro's stories from its website, it's written in Italian though.  🙁
Click on any image to start lightbox display. Use your Esc key to close the lightbox. You can also view the images as a slideshow if you prefer

You might also like these mobile homes…