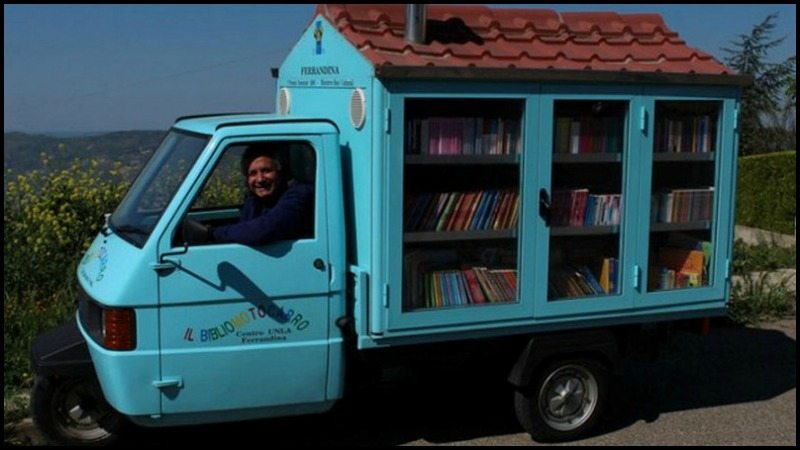 A Mobile Library is a convenient way to get library services without having to come to the library. The Mobile Library visits locations throughout the city, making it easy for people to get the books and other materials they need.
It is a great resource for people who are homebound, have transportation challenges, or simply prefer to use the library in a more convenient way.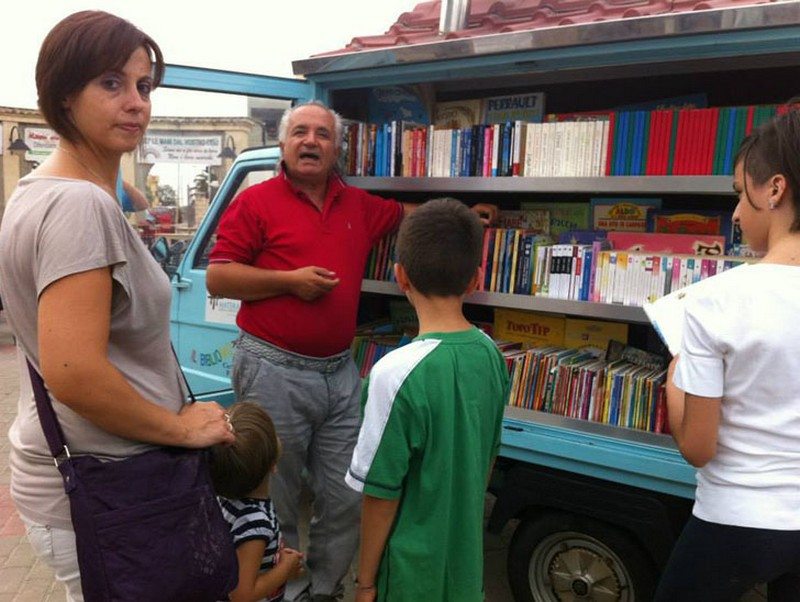 Antonio La Cava decided that after 42 years of teaching, he can do more to spread the love of reading to children. So in 2003, he bought a second-hand Ape motorbike and modified it to create a mobile library known as the Bibliomotocarro.
La Cava has spent his entire career working with children, and he believes that there is no better way to encourage a love of learning than by introducing them to the world of books. He knows that not every child has the same opportunity to discover the joys of reading, but he is determined to do everything he can to change that.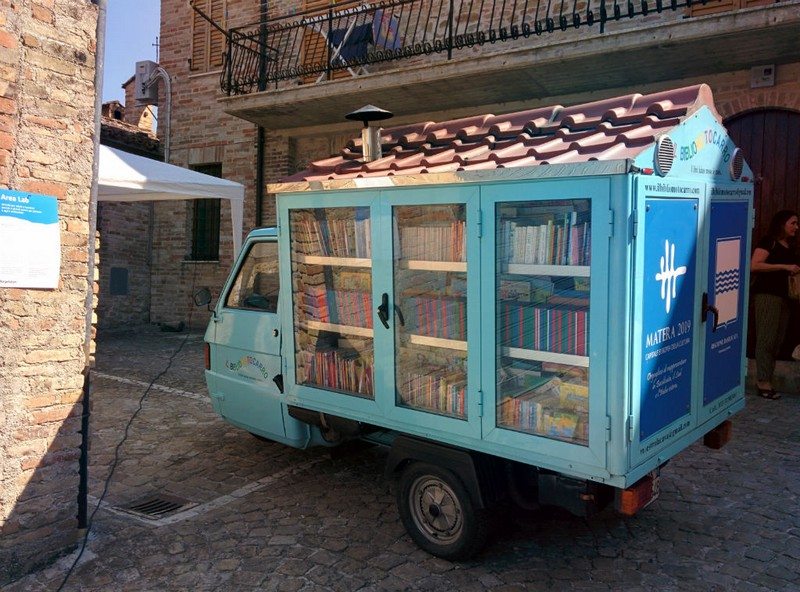 Bibliomotocarro – a Mobile Library
The Bibliomotocarro is a three-wheel vehicle that contains 700 books, which La Cava bought all with his own money and without help from any institution! It is the first-ever biblio-motorcycle! The Bibliomotocarro has been travelling since then.
Bibliomotocarro is known to be the smallest library in Italy. The library is run by La Cava, who transports books to children. Despite its small size, the library contains a wide variety of books, ranging from children's books to classic literature.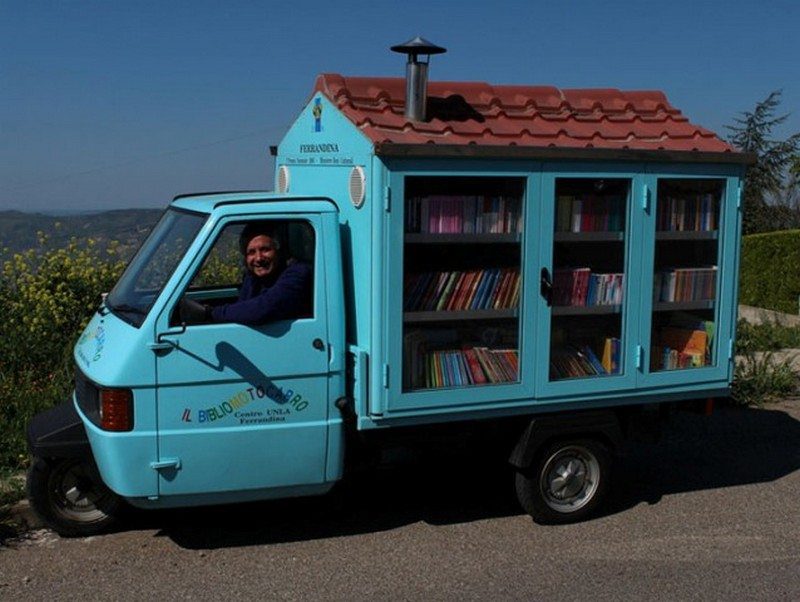 Each week he roams the villages in the region of Basilicata in southern Italy, and the sound of an organ announces the Bibliomotocarro's arrival. When children hear the song, they run to the mobile library for their next book. The children in the town love the song that the mobile library plays when it arrives.
The mobile library is a great way for children to get access to books. Antonio La Cava travels over 300 miles a month to visit schools, residences and parks to lend kids his books.
He is encouraging children to read books. He does this completely unpaid, simply because he believes that investing in children's futures is important. La Cava knows that by lending his books to kids and making them smile, he's helping to make the world a better place.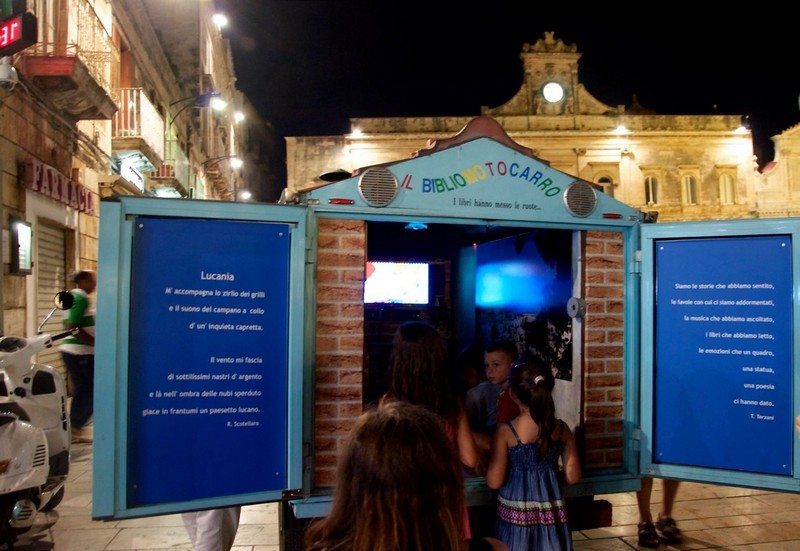 The mobile library that La Cava brings is not only inspiring to children, but also to adults. It is a great way to promote literacy and a love of reading. The Mobile Library program is having a positive impact on the reading habits of parents and their young children.
It is also providing parents with access to quality books that they can read to their children, and it is inspiring them to read more themselves. This is having a positive ripple effect on the whole family, and it is making a real difference in the community.
Were you inspired by Antonio La Cava's mobile library? Will you be doing the same thing if you were in his shoes? Well, I'll say I would because he is an incredible inspiration to everyone. He will be the hero of these unprevilaged children who don't have access to quality books.
Do you know of any similar inspiring stories in your local area? If you do, please tell us so we can feature them. 🙂
You can read more about Bibliomotocarro's stories from its website, it's written in Italian though. 🙁
Click on any image to start the lightbox display. Use your Esc key to close the lightbox. You can also view the images as a slideshow if you prefer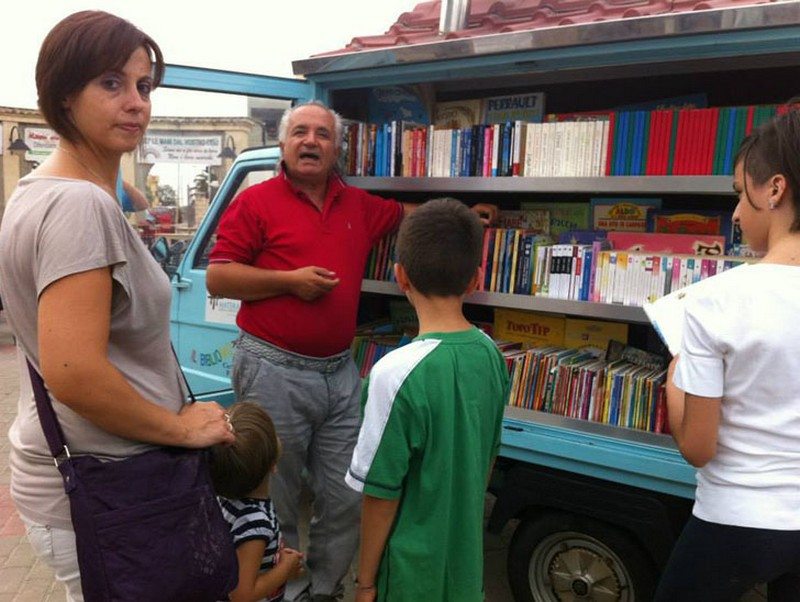 You might also like these mobile homes…