Project Year :     2008
Building Area :     63.25 m2
Gross Floor Area :     270.0 m2
Area :     107.0 m2
Photographs :     Jong Oh Kim
The design of So Da Hun is modern in every way. Sitting at the heart of downtown South Korea, this architecture piece is composed of geometrical shapes and lines with hard edges.
Architects encountered a challenge with the small land area where the house sits upon. Because of this, emphasis was given on the height which explains the tall, vertical presentation. As a result, the design has more than doubled the home's existing floor area.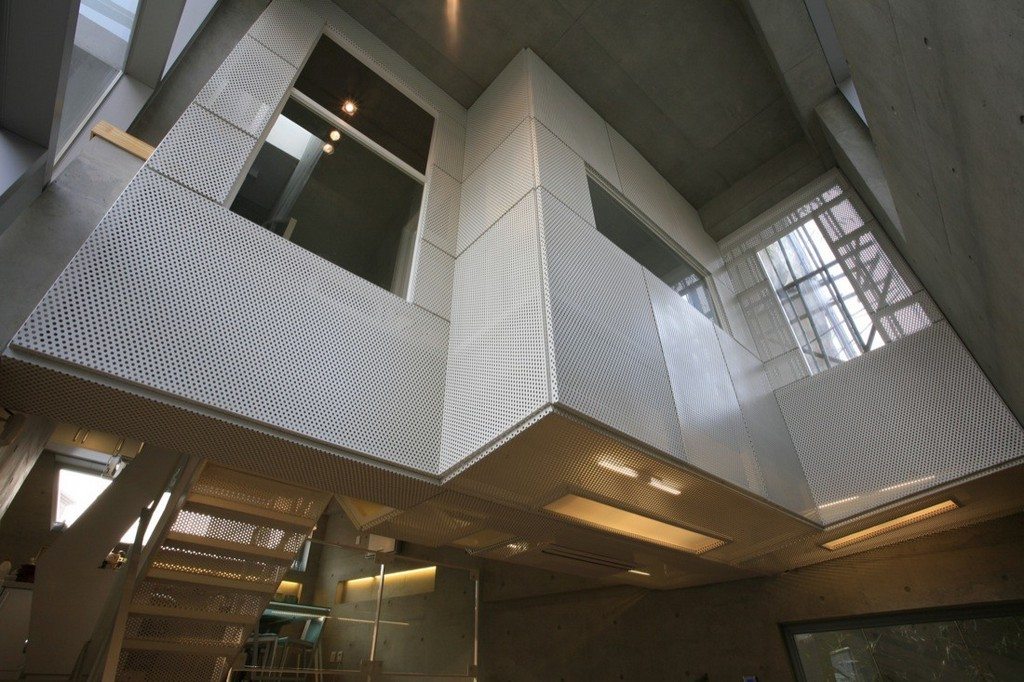 Because of its high ceiling and a combination of white and neutral shades with timber floors in its interiors, the space appears larger than it really is. Translucent stainless mesh found at the top allow for natural light and good ventilation.
So Da Hun shows that there is no such thing as a small space when you know what to do with it.
Notes from the Architect:
This site that is located in the heart of downtown is a small, irregular, polygonal shaped land and it is ragged old space, only area of 100㎡. At the same time, the maximum building area is no more than 60㎡.

While adapting the skipfloor system, it was possible to maximize the visual range and to produce the interesting space of variety, as possible as this small site can do.


Because of the boundary of small courtyard and living room and the window between the concrete fence and interior space are transparent, the extended outdoor garden space and interior space maximize the horizontal visual range.


The translucent images which are consisted with stainless mesh that filtrate the sight from opposite church and side stores and direct sunlight, are the major impression of this house.


This project was a research about what is the rich spatial system in the minimum area of site.
Click on any image to start lightbox display. Use your Esc key to close the lightbox. You can also view the images as a slideshow if you prefer 

Exterior Views :
Interior Views :
Drawing Views :
If you think this house is small, read about how some students live in a 10m2 house.