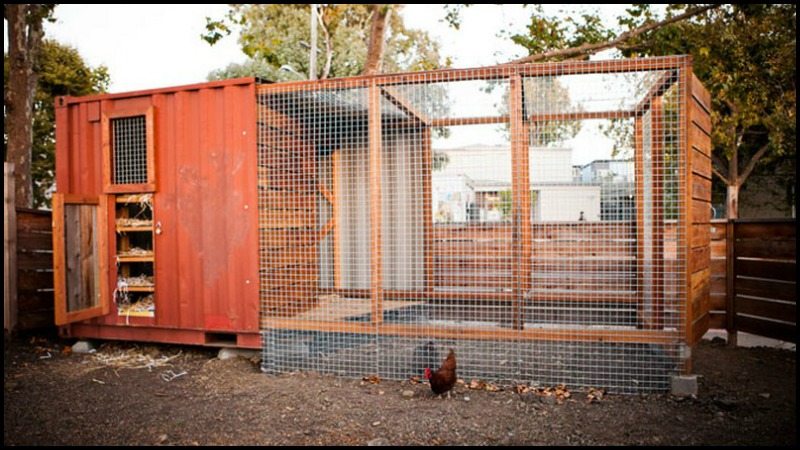 If you ever think about producing fresh eggs for business, you're definitely going to need an adequate and proper chicken coop for that. But what is a 'proper' chicken coop in the first place?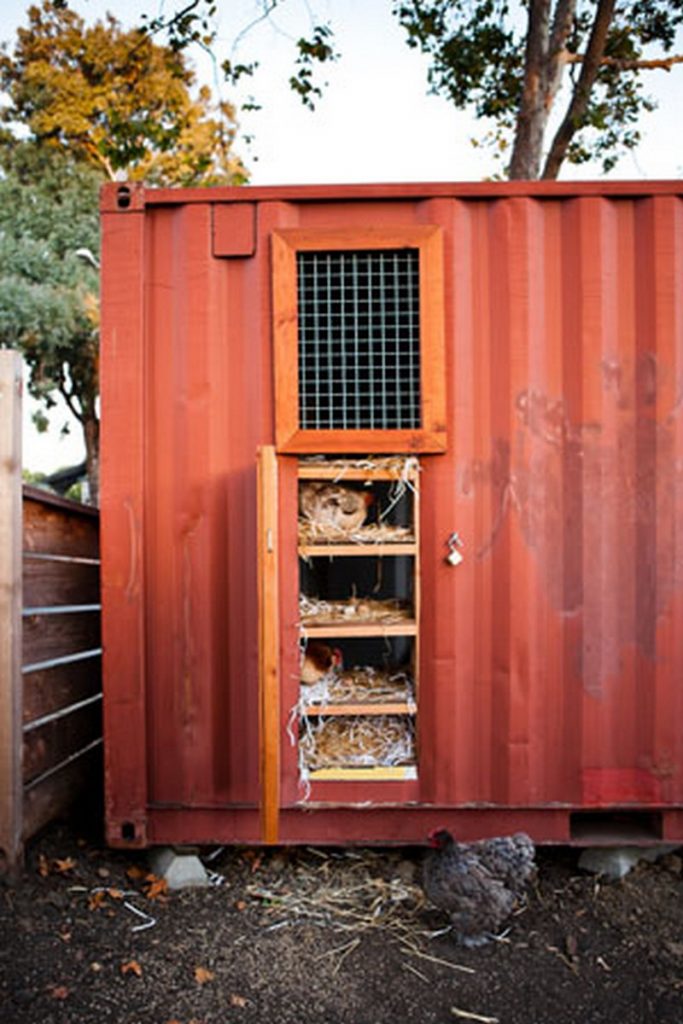 According to the author of the book entitled "Reinventing the Chicken Coop", a chicken coop should be comfortable and safe for the chickens and suitable for laying eggs. Of course, we also want something that is easy for us to clean. Now as long as these standards are met, your chicken coop can be anything you want it to be! Here's one example – an old shipping container…
The container was split into two and its other half was made as a shed. The coop, which includes a chicken run, was built with huge amounts of wire mesh and old redwood fencing they found on Craigslist. Today it houses 40 happy chickens!
This unique chicken coop was built by business partners, and authors of the above-mentioned book, Matthew Wolpe and Kevin McElroy. The project was done as a workshop under City Slicker Farms in West Oakland with volunteers from various socially responsible companies.
Take a quick tour by viewing our album below.
If you want to learn even more about the Container Coop and its builders, you can head over to Just Fine Design/Build.
Click on any image to start lightbox display.Use your Esc key to close the lightbox. You can also view the images as a slideshow if you prefer  ?
Here's a tour of another shipping container turned into a chicken coop:
If you liked this, you will also like these Shipping Container Homes and Buildings…