If space is at a premium in your house, then this great little "fold away" desk is for you. Flip it out, fire up the laptop and you have an instant home office!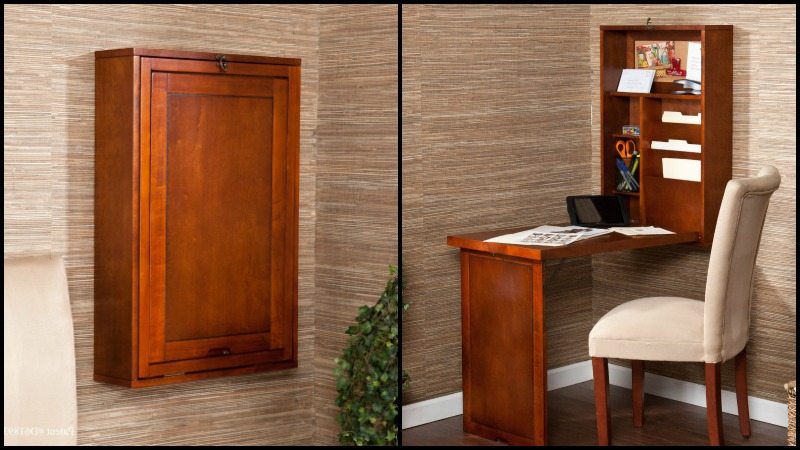 This fold-out desk features three bill organizers, two adjustable shelves, two fixed shelves and one cork board. The work desk itself is 30″ x 20″ which provides ample work area, while the desk height measures 28.5 inches.
It is easy to use, although a little caution should be taken when trying to open or fold away the desk as you can get pinched if you are not careful.
Nevertheless, this space-saving fold-out desk is really great as anybody can use it anywhere for any purpose! You can do your crafts here or use it as a sewing table. Even kids can use it comfortably as their study table. It's also great as a table for one in the kitchen!
Is this the kind of desk you are looking for? Get yourself one now before stock runs out!
Click on any image to start the lightbox display.  Use your Esc key to close the lightbox.  You can also view the images as a slideshow if you prefer  
You might also be interested in the Floating Desk…