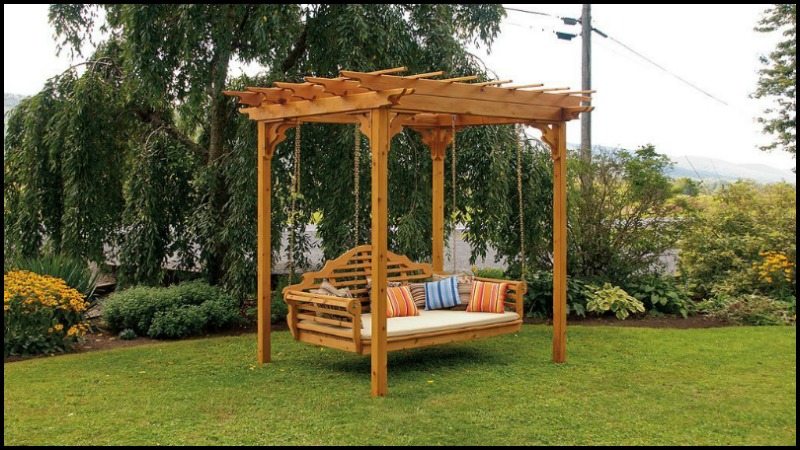 Got a spacious garden but don't have a relaxation area where you can lounge and enjoy the breeze or a good book? Then enhance your outdoor space with this cedar swing bed and pergola!
Measuring from its beams and rafters, the entire pergola occupies a total area of 10′ x 10′. The inside seating dimensions are 68″ x 38″, and the backrest has a maximum height of 28″.  It comes with a 4″ mattress, but pillows are not included.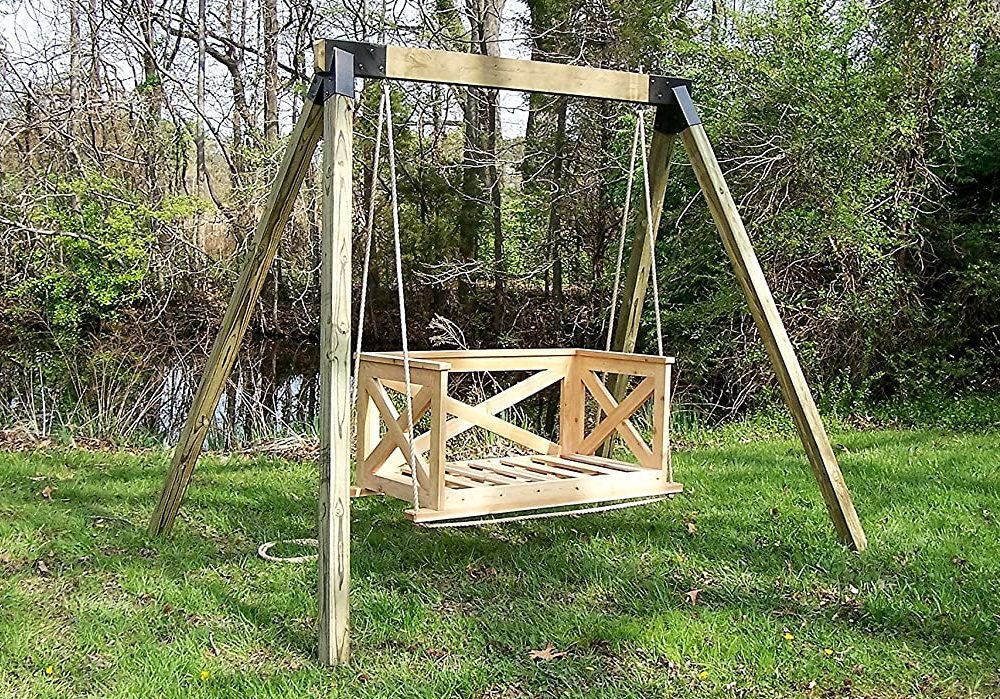 It is made with top-quality materials produced in the USA, and is definitely built to last so you can enjoy your downtime and your beautiful outdoor area in this pergola for years!
Imagine swinging away in a comfortable breeze or reading in a shaded escape!
Click on any image to start the lightbox display. Use your Esc key to close the lightbox. You can also view the images as a slideshow if you prefer?