It's a comfortable bench. It's a storage box. It's practically perfect!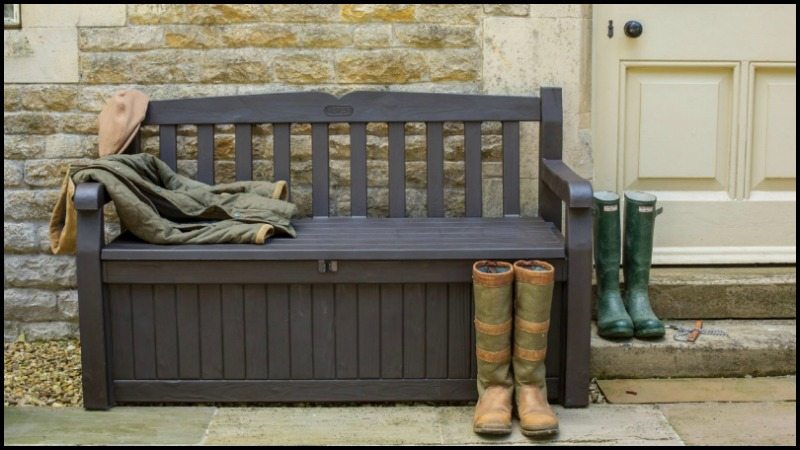 This beautiful and easy-to-install bench is a great addition to any outdoor area. It is made from plastic, which is perfect for the rainy and snowy seasons. It does not warp, peel, dent, rust or rot.
But the fun doesn't stop there! Hidden beneath the seat is a large-capacity outdoor storage solution to keep your yard and garden supplies out of sight until needed. It's internal dimensions are 128 (W) x 50 (D) x 38 (H) cm. All items that you put inside will definitely stay safe and dry in this storage with lock hatch.
The only thing to keep in mind with this product is that it is not as strong and durable as those wooden outdoor benches, so proper care must be taken when using this outdoor bench with storage.
But with the great storage capacity this good-looking bench is offering, we say it's definitely a good deal!
Do you need one for your patio or garden? Get it from Amazon at 2% off!
Click on any image to start the lightbox display.  Use your Esc key to close the lightbox.  You can also view the images as a slideshow if you prefer  
If you liked this, you might also like these storage ideas…