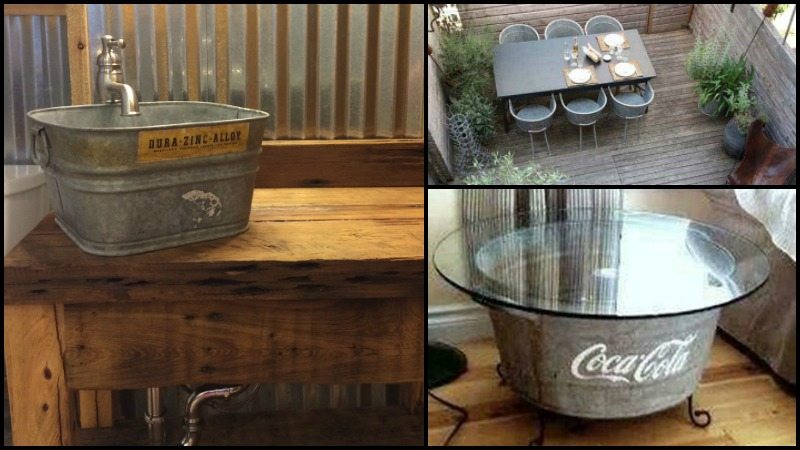 Have you got an old galvanized bucket or tub that doesn't serve any purpose at home anymore? Well, this list might just crowd your mind with repurposing ideas that you would want to do with it!
Used galvanized buckets exhibit the beauty of rustic. And the more they age, the better they look! They become more precious to people who enjoy the art of recycling, reusing, repurposing, and upcycling.
Some prop them with flowers or green plants, top them with a glass tabletop and turn it into a coffee table, or use it as a sink in a washroom, to name a few of the upcycling ideas for it.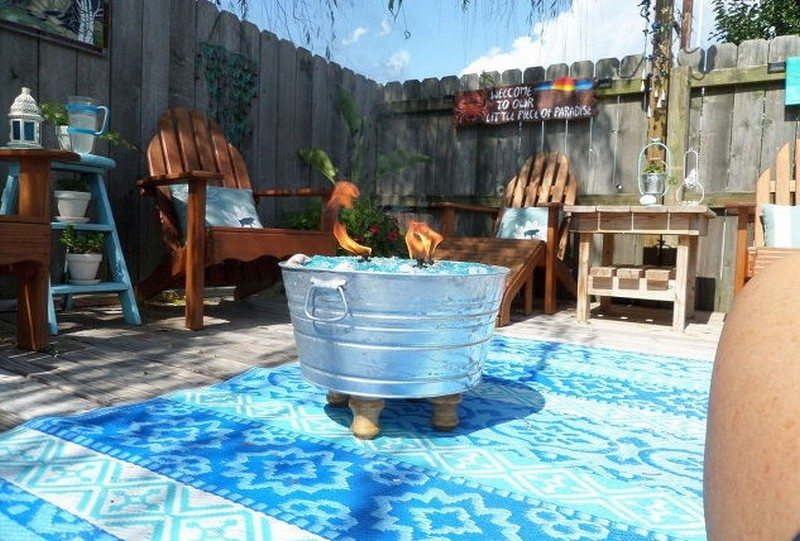 With these examples, it's no wonder why its old-world charm appeals to a lot of people! So have a look at these creative and truly beautiful ideas and be inspired to make use of your old galvanized bucket again!
Which idea would you like to try yourself?
Which idea of Galvanized Bucket would you like to try yourself?
Click on any image to start the lightbox display. Use your Esc key to close the lightbox. You can also view the images as a slideshow if you prefer.
Sink
The Bucket Sink is a very interesting DIY project that can be done by anyone with basic handyman skills. The project started with a galvanized bucket, which is the perfect size for a sink.
To give the bucket a vintage look, you will have to take a grinder and rough up the galvanized finish a bit. After that, you can paint the bucket or leave it in its raw form. The next step is to drill some drainage holes in the bottom of the bucket.
The final step is to hang the bucket from a wooden beam and install the plumbing.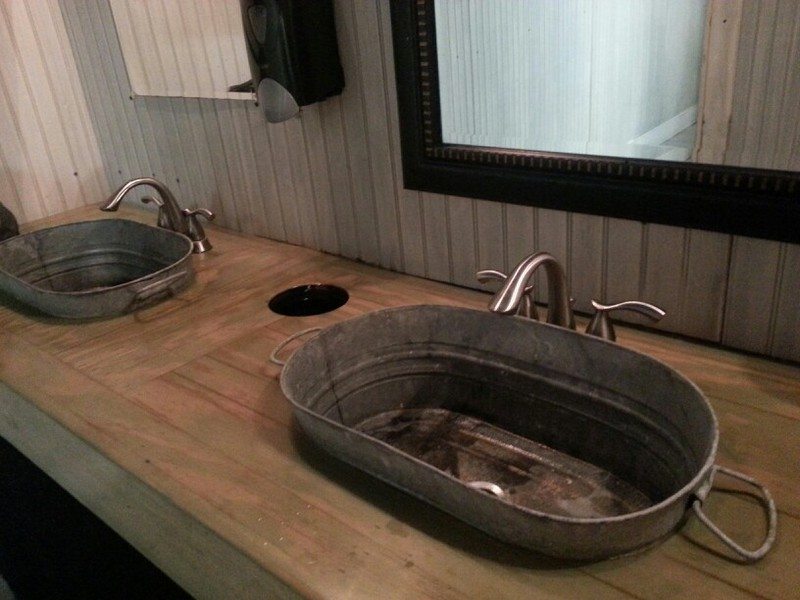 Ottoman
An ottoman is a piece of furniture that can be used as a chair, a centre table, or storage. You can add a little bit of spice to your ottoman by adding a wooden leg, or maybe you want to add caster wheels so you can move it around your house.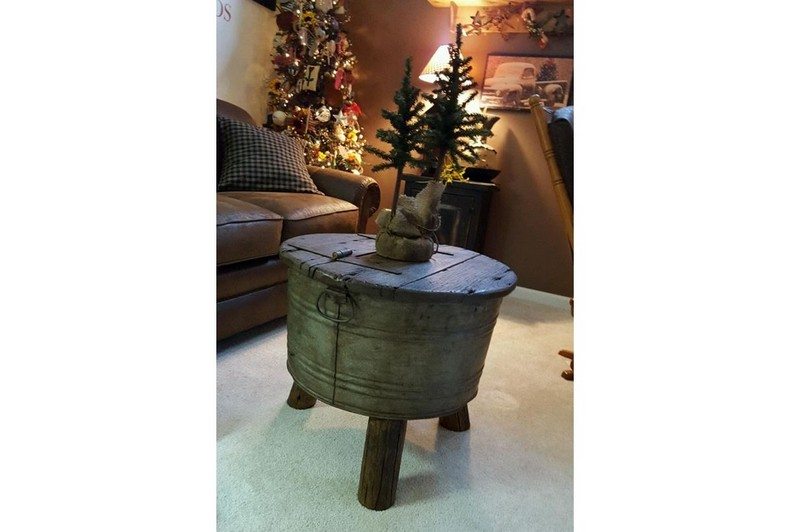 Pendant Light
A galvanized pendant light is a small lighting fixture that hangs freely from the ceiling. This fixture is unique in that it requires very little in the way of structural support.
The most common type of pendant light is a simple metal cord with a socket at the end. The cord is secured to the ceiling while the pendant hangs from the cord, suspended freely in the air.
Pool
You may want to consider having a galvanized pool in your backyard. This can be a great compliment to your home and give you the right touch to turn your backyard into a great place to relax.
Your kids will surely enjoy this galvanized pool. You can even add roofing to it.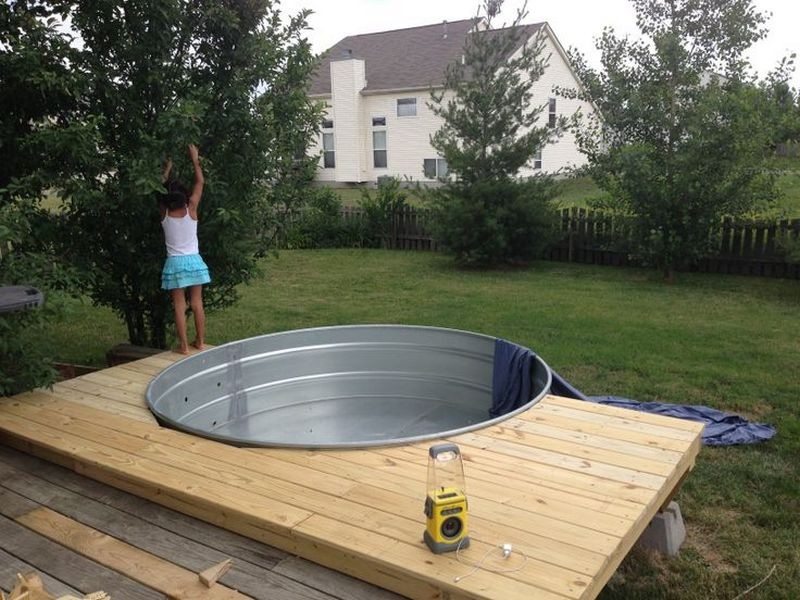 Pet Bed
Galvanized buckets are a good choice when you want to give your fur babies a new bed. It's not only affordable, but it is also easy to transform.
You can just add some pillows, cushions, or blankets, and whoolaahh, you already have a nice bed for your pets. You can even paint them in your favourite colours.

Fire Pit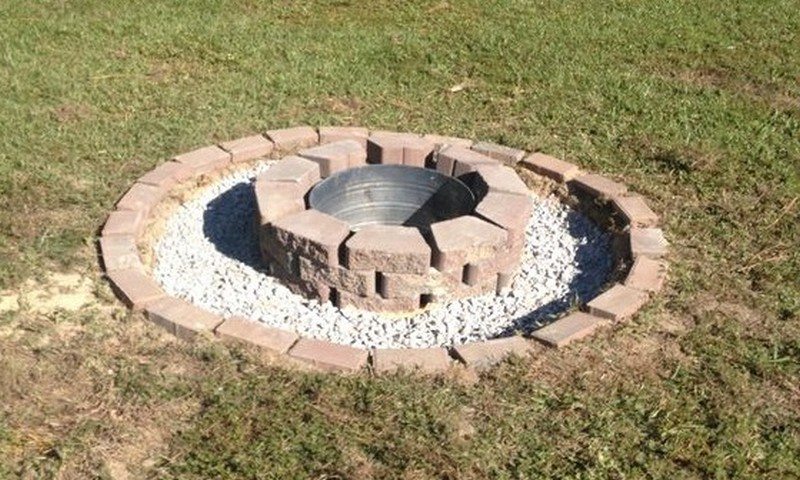 Planter
These galvanized buckets are of different sizes, shapes, and heights which makes them best as planters. Plus these are very durable and can survive constant weather changes.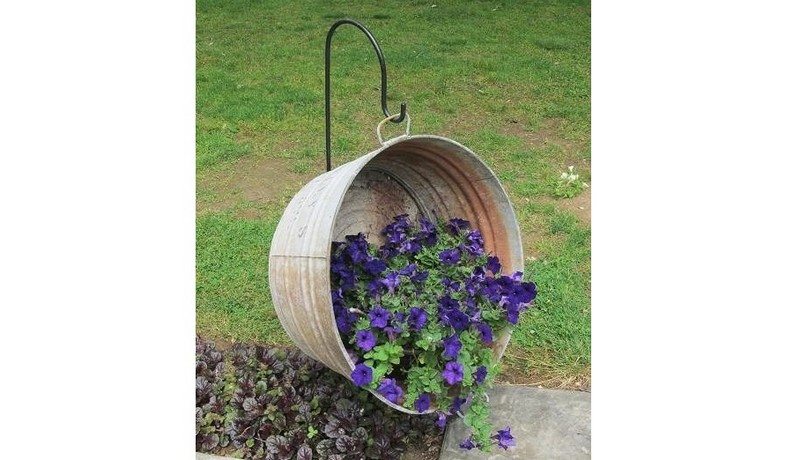 Holiday Decor
Have you ever thought of decorating your houses on holidays? You can consider a galvanized bucket. It will suit any decorations you want to play with.
Chairs
Get your imagination creative and think of these galvanized buckets as chairs. Your neighbours will surely envy these chairs.
Hose Holder
Create a retractable hose holder using these buckets! It will be a big help for you after watering your gardens.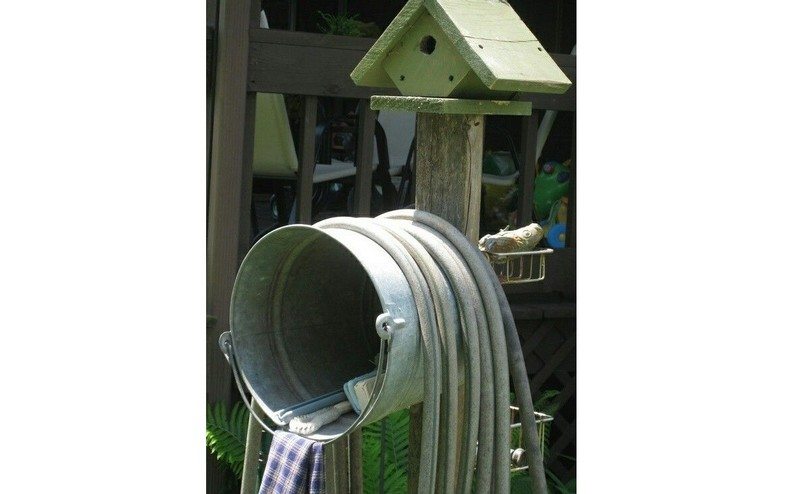 If you liked this, you will also like viewing these recycling ideas…