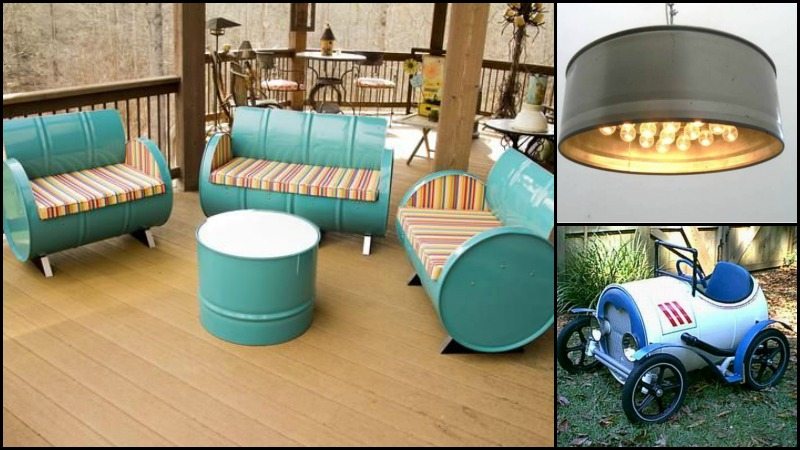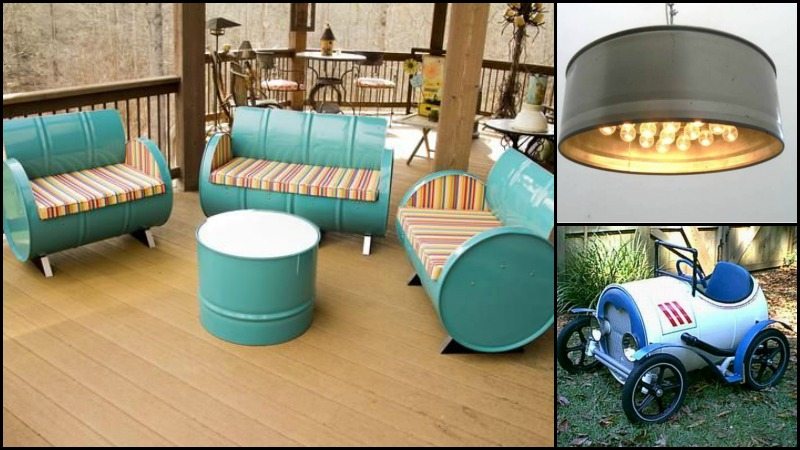 A used and empty drum just lying around a yard is an ugly sight. Some will just walk past it, while others can see the amazing potential of 'ugly' metal drums and create an amazing metal drum project.
A metal drum project is a way of upcycling an empty metal drum which is an inexpensive way to get a sturdy, weather-resistant trash or storage container. Old metal drums can also serve as planters and mini barbecues.
If you're one of those who own (or have access to) metal drums but don't have much talent in turning 'trash' into treasures, then you will enjoy looking at this album!
The most common upcycling idea we have for metal drums is turning them into BBQ smokers. This DIY tutorial is just one of the best examples there is.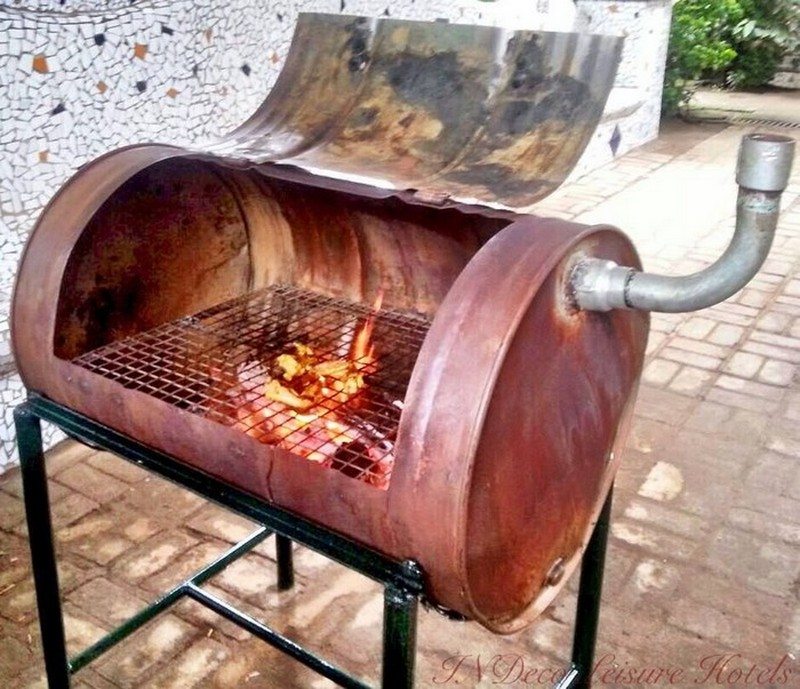 But metal drums can be a lot more! Below, we show you some of the most beautiful upcycled metal drum projects from DIY-ers. We hope these inspire you and help you get your creative juices flowing to convert an ugly metal drum into a beautiful piece of art!
Click on any image to start the lightbox display. Use your Esc key to close the lightbox.

Gallon Metal Drum Project Ideas
Charcoal and wood are traditional barbecue fuels, but metal drum barbecues have become increasingly popular since the 1990s.
The most common types of metal drum smokers are made from 20- to 45-gallon steel drums, although many other containers have been used including old oil barrels, sheet metal boxes, and 55-gallon drums.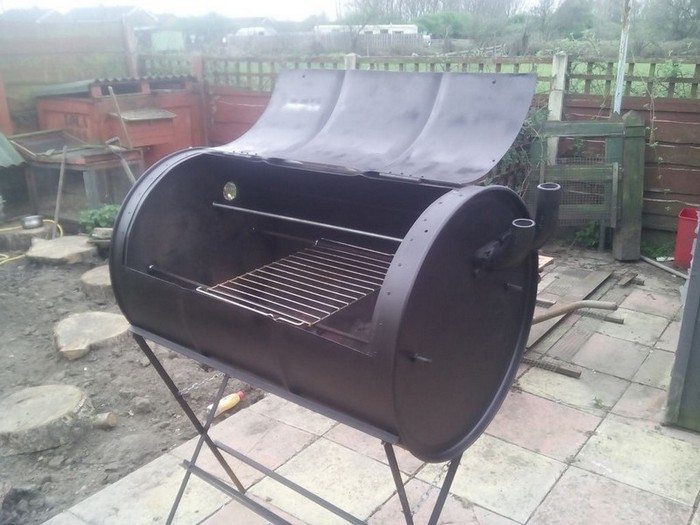 Garden Bench
This garden bench is made from an old recycled steel oil drum and recycled wood. It is a great way to reuse the oil drums that often get thrown away.
You can use a drum any size you like. I used a 55-gallon drum, but it is much larger than I actually needed. A 50-gallon drum or even a 30 or 40-gallon drum would have been just fine.
Sofa
This metal drum project cuts the drum in half and is made into a sofa. It has been upcycled into a retro sofa, bar, or storage solution. It's a great way to add style and storage to a room without spending a lot.
You can find metal drum furniture in vibrant colors, as well as neutral tones. Metal drum furniture can be painted, or left in its natural state. It also makes a great project to do with kids.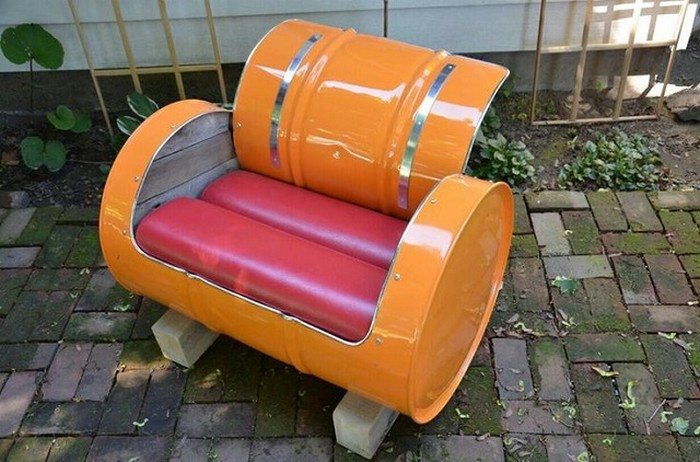 Table
This unique circular metal drum table is a perfect example of up-cycling. Drum tables are pretty easy to come by, but the recycled nature of this one is what gives it the added cool factor.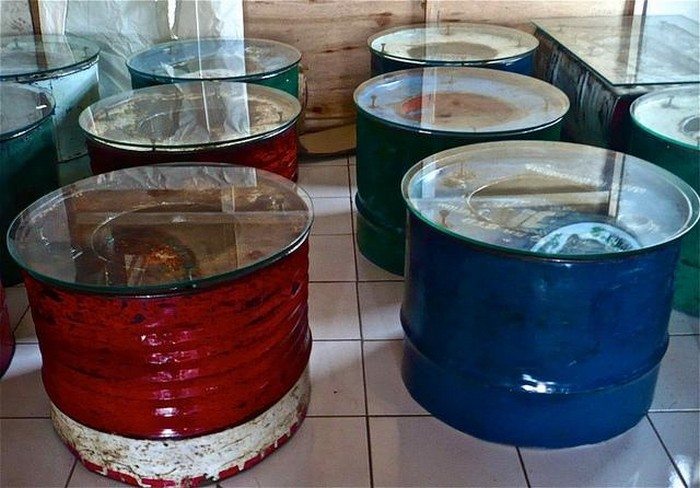 Lighting
If you want to light up a room with a special touch, you will be quite pleased with these upcycled metal drum lightings. They are quite easy to make, the only thing that you will need is a metal drum and light bulbs.
Sink
Upcycled metal drums as sinks would be a unique and one-of-a-kind idea. The metal drum sinks are made with the use of old metal barrels.
This is a very creative metal drum project to transform old stuff into something really cool. Metal drums are easily available at scrap yards or junkyards.
You can purchase them for very low prices. They are very ideal to use in the kitchen. You can use them for storing essential items as a storage box.
These sinks are long-lasting as they are made from durable material. If you want to add a rustic touch to your home, then these are the ideal option for you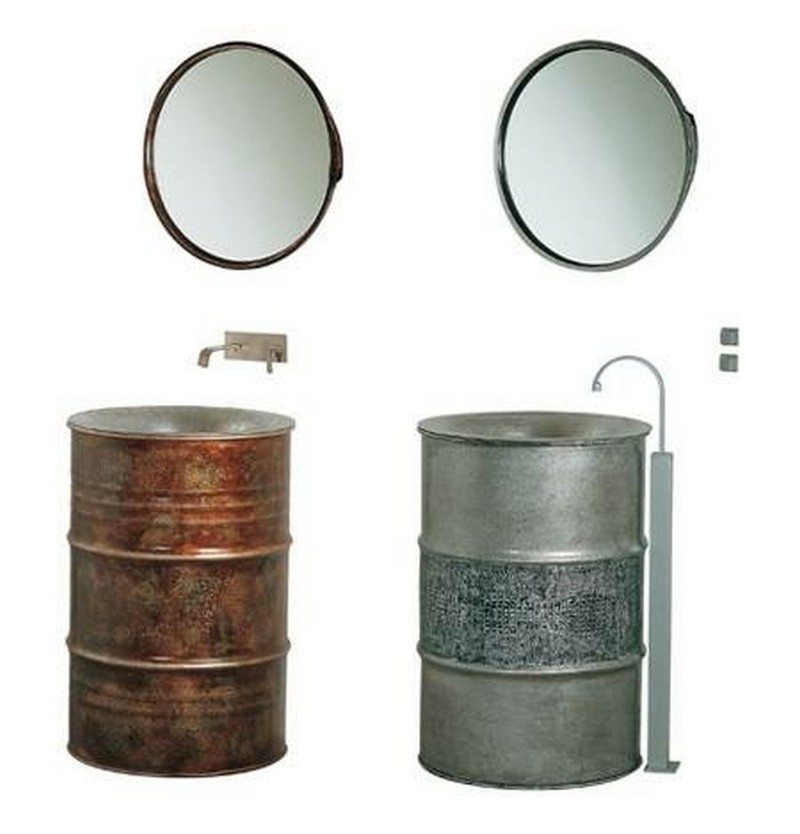 Bike Rack
I've seen many creative bike racks around town and always wondered about the story behind them. The vast majority of bike parking in Austin is metal, so it makes sense that a lot of creative metalwork is inspired by bike parking.
This repurposed metal drum project is a perfect example.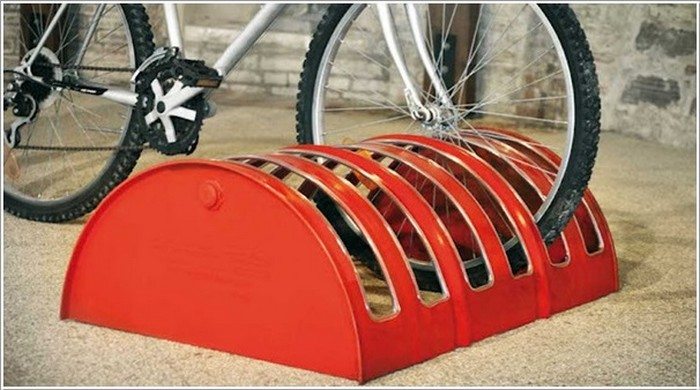 Which of these amazing metal drum ideas do you like the most? Think you're ready to make your very own version? 🙂