Whether you go to a local recycling centre or a council-provided green bin, it's never been easier to get household junk processed back into useful raw materials. How about making tables out of these materials?
But that takes energy, and one has asked: "Why spend all that energy when this 'rubbish' can surely be turned into something useful?"
Yes – the beautiful table that you see on the right panel above came from the ugly and worn-out timber slats on the left. And the Brooklyn-based artist behind this amazing work has eight more similar tables for you to admire!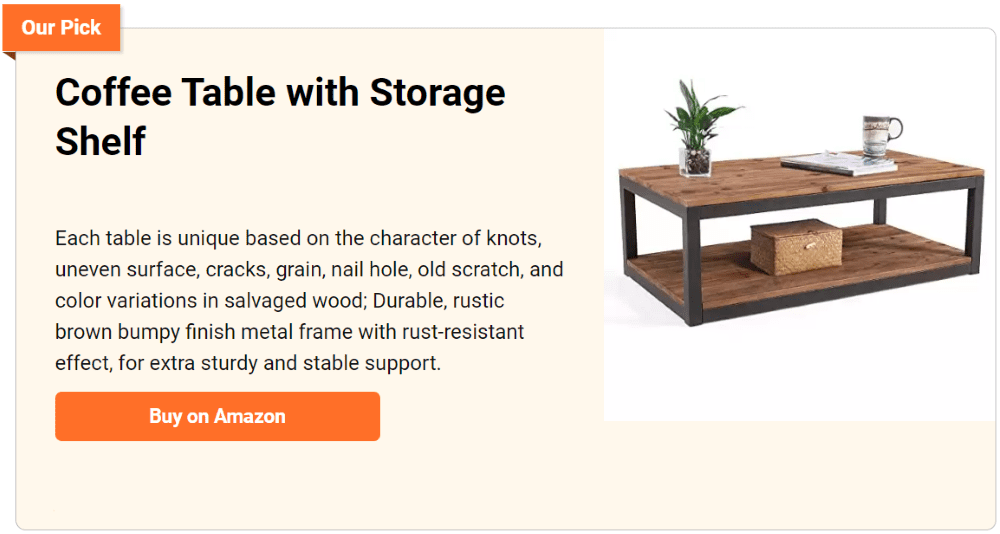 These nine big, round, quilt-inspired tables are a product of a commissioned work acquired only during a chance encounter.
"This project was commissioned in the summer of 2014 by The Frye Boot company as a series for their retail stores and began with few guidelines that were both specific and yet dauntingly vague: design and build nine table tops from salvaged wood that are big and round and pretty."
Left with no further instructions or specifications regarding its design, she decided to get inspiration from the art of quilting, a cultural tradition in her homeland Alabama.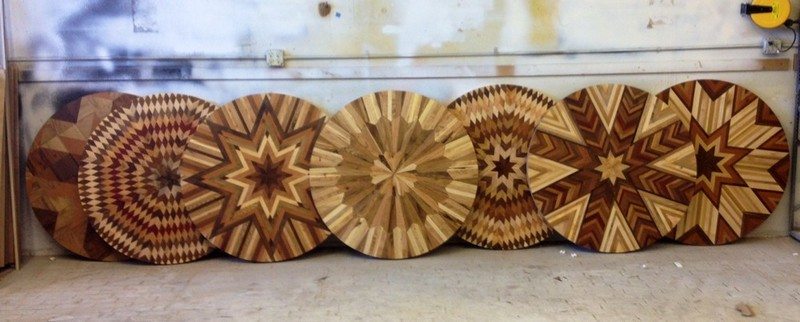 Because of this project, the then-unknown artist was able to turn what was once only a recreational activity into a company called 'Made by Woodhand'.
What do you think of her quilt-inspired designs? 🙂
12 Best creative designs for quilt-inspired tables from salvaged wood
Below are the best designs she has created for quilt-inspired tables, made out of salvaged wood.
Click on any image to start the lightbox display. Use your Esc key to close the lightbox. You can also view the images as a slideshow if you prefer?
She does not only make tables but also clocks, breakfast trays, small wall panels, mirrors, and many more. You can find them all on her site.
If you liked this, you will also like viewing these furniture ideas…