Purchasing a new home is a huge investment, possibly the largest one you will make in your lifetime. You're not only choosing where you want your family to live, but also making a long-term commitment to the property and your neighborhood. So the project should not be taken lightly.
The first step in deciding which home to have is deciding whether to go for a prebuilt home or to design and build a new custom home. Neither option is inherently wrong, and there are several factors to consider, such as your budget, timeframe, and personal preferences.
The Cost of Pre-built vs. Custom Homes
Pre-built homes are typically less expensive than custom homes because custom homes are built from the ground up to the buyer's specifications. However, because they are mass-produced, pre-built homes cannot be as energy-efficient or well-insulated as custom homes.
Custom homes are often built with higher-quality materials and construction methods, they can increase in value more than pre-built homes.
And while pre-built homes are less pricey, the cost of land and modifications to the home can make a custom home more affordable.
The Process of Building a Custom Home
The process of building a custom home can be both exciting and daunting. It is important to research and work with a reputable builder who can help you navigate the process. There are a few key steps to building a custom home:
1. Find a piece of land that is suitable for your needs.
2. Once you have found the perfect location, work with an architect to design your home.
3. Once the plans are complete, find a reputable builder who can construct your home.
4. Obtain financing for your project.
5. Begin the building process. It can take several months, but it will be well worth the wait. When the final walk-through is complete, you can enjoy your new home!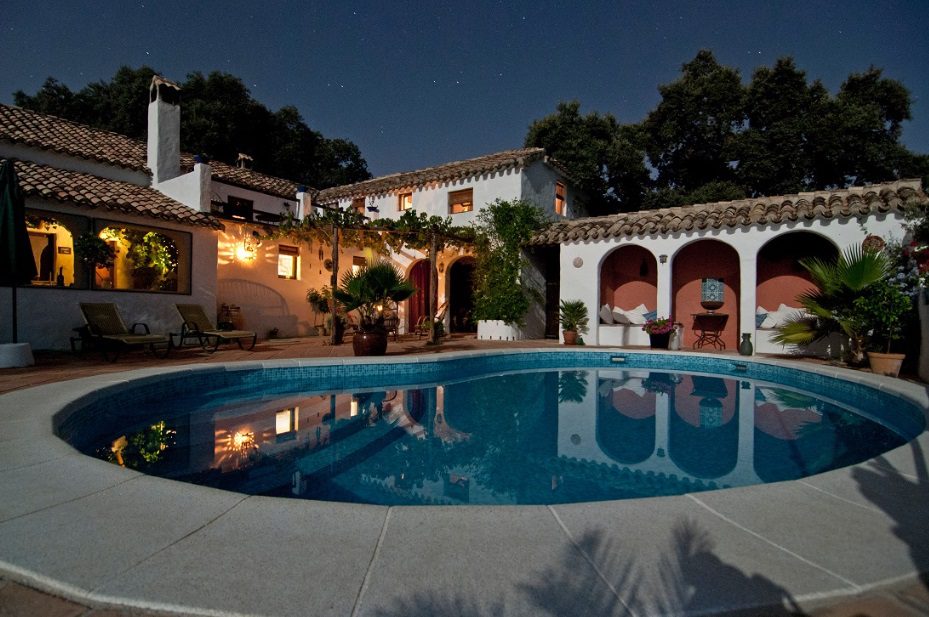 The Quality of Materials Used in Custom Homes
A good custom home design necessitates the use of high-quality construction materials. They are the foundation of a stable structure.
There are a variety of exceptional materials that can be used in construction to achieve different results. For example, wood can be used for its aesthetic value, while concrete and cement can be used for their durability. It is important to choose the right materials for the project to ensure that the property is durable, aesthetically pleasing, and has a good resale value
Here are a few things to consider before choosing the building materials:
Costs vs. Lifespan
The initial cost when designing a home plan is often the primary concern for many people. However, it is important to consider the long-term costs associated with maintaining your home. Cheap materials are likely to require replacement more frequently, which can end up costing you more in the long run.
Lower-quality materials probably have a shorter lifespan. And investing in materials that can be costly but energy-efficient is a smart move and can save you money in the future.
Heavy-Duty Performance
When choosing materials for your building project, always consider the weight of the materials and the building structure that will support them. This is especially important for large projects that frequently involve the use of heavy materials. With the assistance of a professional, ensure that your chosen materials are safe and structurally sound.
Improved Energy Efficiency
When it comes to your home, energy efficiency should be a top priority. Unfortunately, many cheaper building materials are not very energy efficient. For example, take a look at the wiring in your home. Is it well-insulated? If not, you will likely be wasting a lot of energy (and money) every month.
Easy Maintenance
Always choose materials that are simple to maintain and manage. Maintenance can keep the look of the building for a long time. When compared to standard and inexpensive building materials, environmentally friendly building materials often require less maintenance. To ensure exceptional building construction, you must investigate the life and quality of the material, as this adds value to the property.
There are many important details to consider during the home building process. But, working with a professional homebuilder can help ensure the process runs smoothly and your home is built to your exact specifications.
Tip: If you're considering building a home, take some time to research the process and talk to a few different home builders. This will help you make the best decisions for your new home.
Commonly Used Building Materials
Wood – the sustainable material
Wood is an excellent building material for a number of reasons. It is aesthetically pleasing, durable, and has a range of practical benefits. Wood is also a sustainable material, which is important for both environmental and economic reasons.
As a natural insulator, wood helps to keep homes warm in the winter and cool in the summer, saving energy and money. And it has a lower carbon footprint than other materials. It is an eco-friendly option.
Concrete⁠ – the ideal building element
Concrete is a mixture of cement, sand, stone, and water that hardens and dries to form a robust and sturdy material. Concrete is often used to build walls, support beams, and sidewalks due to its ability to support heavy weights. 
As the sun passes over a building during the day, the heat from the sun is absorbed by the thermal mass of the building. This heat is then released at night, providing a natural way to heat the building.
Concrete is the best material to use for a long-lasting, energy-efficient, and low-maintenance home.
Stone⁠ – the highly permeable
Stone is an ideal choice for construction, as it is highly permeable and will not retain water. This will help to prevent moisture damage to the home and ensure that it remains structurally sound.
Brick or Masonry – the time-tested building material
Brick has a long history, dating back to ancient times when it was first made from heated and dried clay. Today, bricks are usually made from concrete, which is a strong and durable material. However, bricks can be susceptible to breakage if not used properly. That's why it's important to consult with a professional masonry contractor before undertaking any construction projects that involve bricks.
Steel – the sturdy and nice-looking
If you're looking for a building material that is both strong and beautiful, steel is an excellent choice for custom home construction. It is also efficient and light, making it easier to work with than other materials like wood or iron. Plus, it is resistant to termites, fire, and moisture, so you can be confident it will last for years to come.
The Pros and Cons of Pre-Built vs. Custom Homes
Homes that have been pre-built are ready to live in. They are ready-made, so no design or construction work is required. While custom homes must be built, and they provide you with more options. So, should you buy a pre-built home or build your home? Understand the benefits and drawbacks of both processes.
Pre-built, or Ready-Made, Homes
You will save a lot of time and stress. While there will still be a few steps before you can move into your ready-made home, the viewings, financing, offer, home inspection, and closing can all be completed within a few months.
They cost less than a custom home. Regardless of where you intend to live, they are almost certainly the more affordable option.
Prebuilt homes, on the other hand, aren't perfect. There are a few cons to consider:
There is little to no flexibility. A pre-built home doesn't always meet all of your needs in terms of size, style, comfort, convenience, and prestige.
Your home will probably appear more ordinary or generic. If you want to be unique, a pre-built home is likely not the best option for you. If it is pre-built, you are likely to find the same house and layout in multiple locations throughout your city or neighborhood.
Custom Homes
You can set your standards. The ability to design your home exactly how you want it is the most significant advantage of building a custom home. You can choose features or fine-tune the smallest details of the design or plan.
You can choose your materials. You have complete control over the materials used in a custom home. You have the option of selecting only the best and highest quality. Using such materials ensures that your home will last for many years while looking aesthetically pleasing.
You can construct an energy-efficient home that will save you money over time: If you are building a custom home, you can design it to be as energy-efficient as possible.
The Bottomline
Both pre-built and custom homes have advantages and disadvantages. And a pro for one is not always a con for the other. Everything boils down to personal preference and circumstance.
You can either choose a pre-built home in one of the established neighborhoods or develop your lot and build the perfect custom home for your family. In either case, having a knowledgeable and trustworthy partner by your side will make the process much simpler and less stressful.
Building a prebuilt or production home should not be confused with purchasing an older existing home. Rather, it refers to selecting a plan for your stock or manufacturing home from a predetermined portfolio. In general, home builders have a few home designs that they have built multiple times for other families in established neighborhoods. Here are some advantages to purchasing a pre-built home:
Prebuilt homes are less expensive than custom homes, and there is less risk of going over budget.
Prebuilt homes take less time to build because your builder is intimately familiar with each floorplan that they offer to clients.
You don't have to try to coordinate with multiple professionals, such as an architect, a home builder, and an interior designer.
When you build a custom home, you have complete control over every aspect of the structure, from the number and types of rooms to the architecture and design elements. Here are some advantages of custom home construction:
You will be able to enjoy a high level of customization to ensure that your new home leaves nothing to be desired.
You are involved in the design process and can make changes to the plan at any time, even after construction has begun.
To increase the value of your home, prioritize energy efficiency and choose the highest quality materials.
A custom home, as the name implies, is a residential structure that is specifically designed and built for a client. With this type of personalized home, you should collaborate with the builder every step of the way to ensure that your ideas are realized as accurately as possible. This includes the floor plan as well as the interior design.
To help you decide, we've put together a comparison of custom and pre-built homes.