By Guest Blogger Munir Vahanvati
The use of triangles is one of the fundamental principles for bamboo construction which is commonly used in most bamboo structures for stability and rigidity. Keeping with our principle of exploring new designs and connections in every project we decided to challenge the notion of using triangulation for structural stability. The project was to build a bamboo pergola as an outdoor semi-open space on which creepers and vines can be grown to provide shade during summer months. This structure was built during a Bamboo Construction Workshop we conducted in Sydney.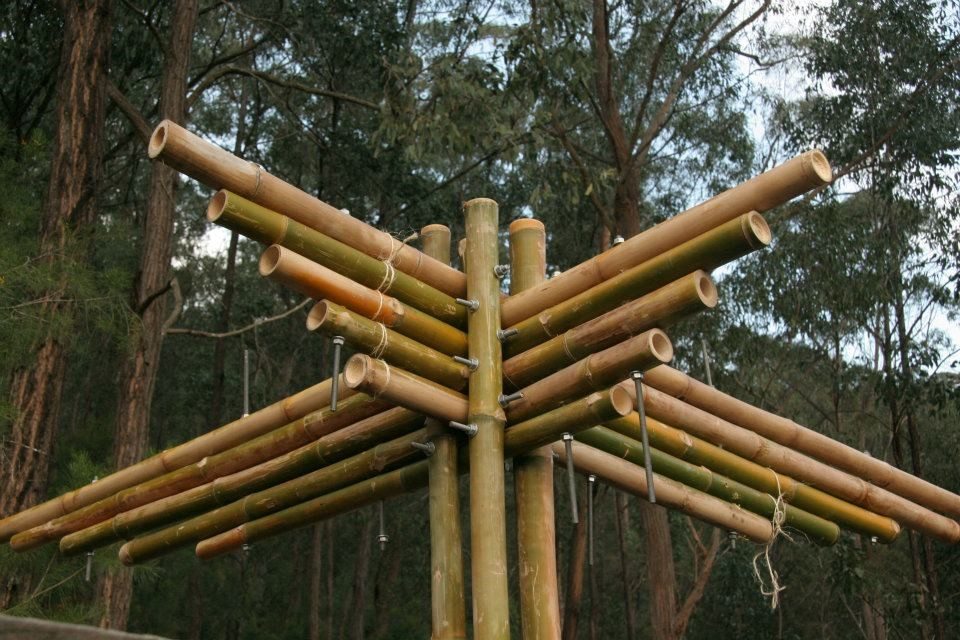 The design of the structure is inspired from the surrounding landscape and the existing house which is very Japanese in character. The structure has a square plan with four columns on its four corners. Each column is made of four bamboo poles and the beams are made of corbelled bamboo members which reduce in its length consecutively. Each corbelled bamboo beam member is bolted to the column which helps achieve a rigid frame.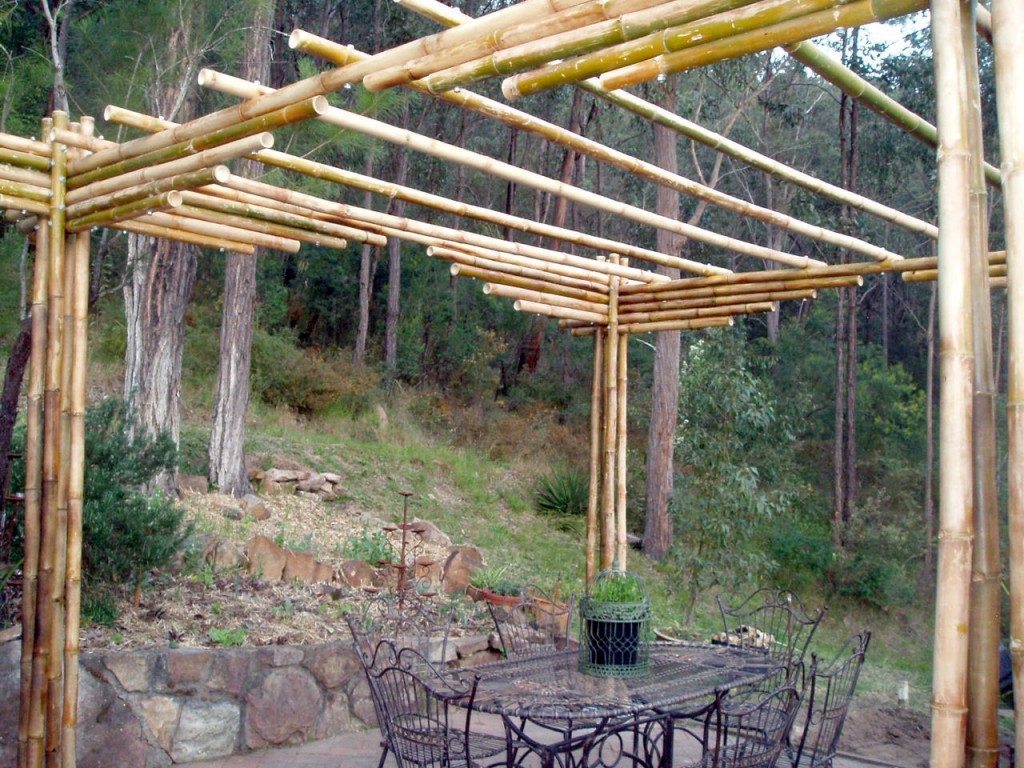 We had used this design principle earlier in the very first bamboo structure we designed and built in India. In that design the corbels were 2 dimensional and hence we did not get sufficient lateral stability. In the current design the corbels are cross connected i.e. 3-dimentional and hence the structure is very stable. The pergolas on the top add to the overall rigidity and provide support for the vines.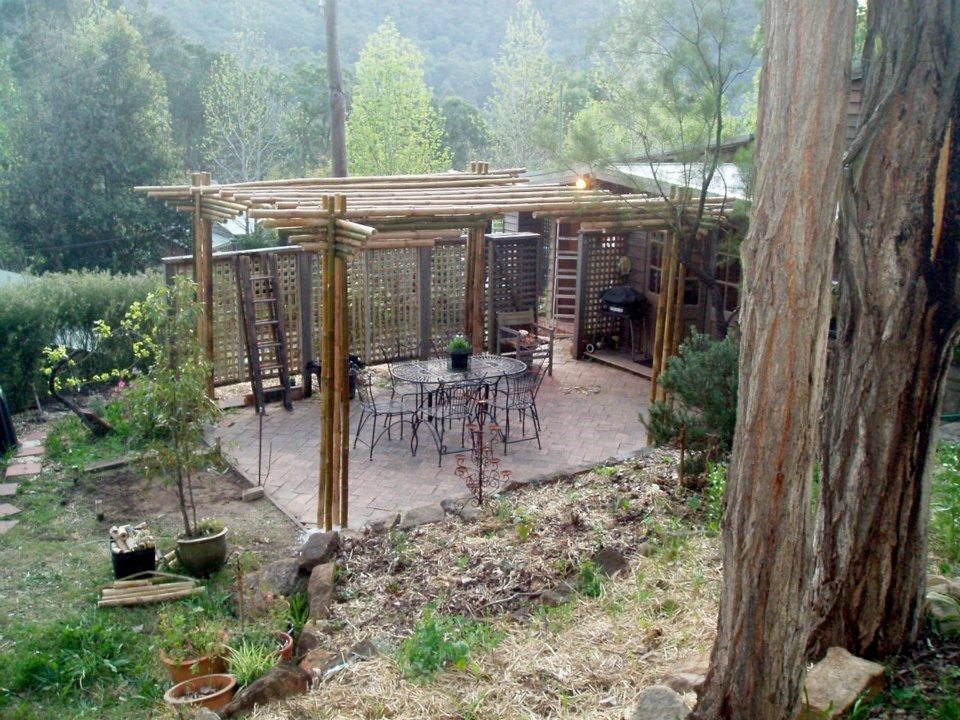 For the participants it was a good exercise in understanding the subtle variations in bamboo sizes though they belong to the same species, as bamboo is a non-industrialized natural material. The participants learnt about various bamboo species, treatments and construction principles. They also learnt that a little bit of flexibility and innovation is required in the design and when building with bamboo as is the case with most natural materials.
Overall it was a challenging exercise that resulted in a very satisfactory outcome. I am sure that we will be using this design principle again in other structures to come as the possibilities with bamboo design are endless.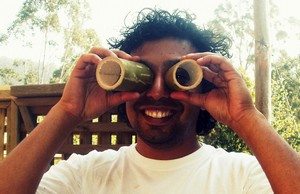 About Munir: 
Munir is an architect and urban designer with more than 12 years of industry experience. He has been involved in working with bamboo since last 10 years. He is passionate about designing and using the natural form of bamboo to create rhythmic structures that create a play of light and shade. In Nov 2013 Munir took on the role of Vice-President at the Bamboo Society of Australia.
About Giant Grass:
Giant Grass is a social enterprise focused on sustainability and hands-on learning through bamboo. In addition to designing and building structures out of bamboo, we regularly conduct Bamboo Construction Workshops in Melbourne and across Australia. For more information on our projects and workshops please visit us at www.giantgrassdesign.com