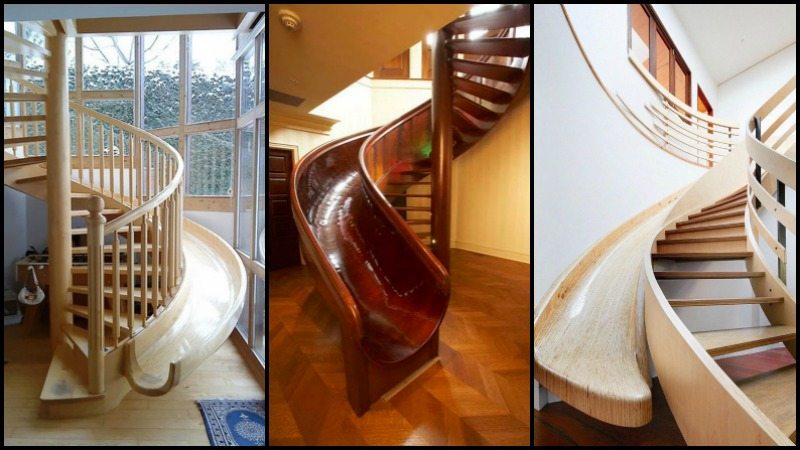 Stairs can be a lot more than just a way for people to access different levels of a home or office. They could be a grand staircase that serves as the main feature of your home or it can be your storage area. But for kids (and us, the kids at heart), a staircase can also be a form of entertainment with some surprising health benefits!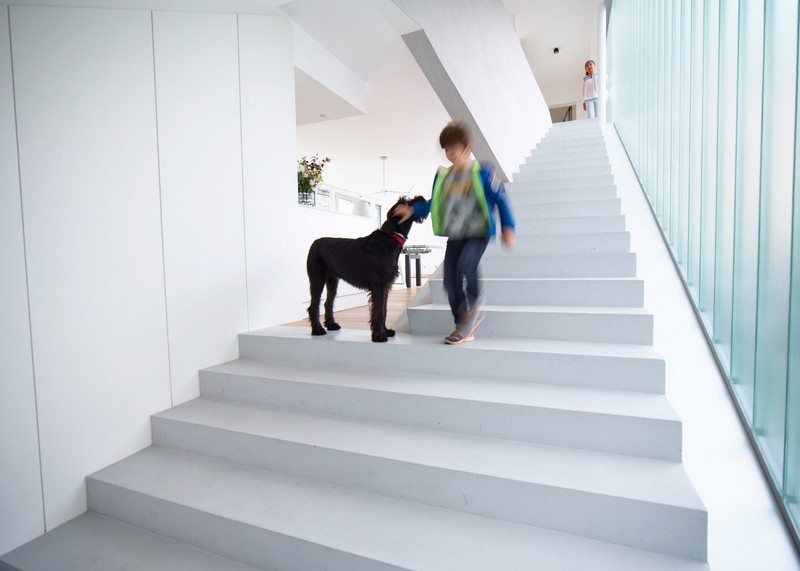 Firstly, you can't slide down without first climbing up which is great for your cardio-vascular system. But the greatest health benefit comes from the fun part – the sliding down! Fun gets all the right hormones pumping and gets the bad ones, like cortisol, under control 🙂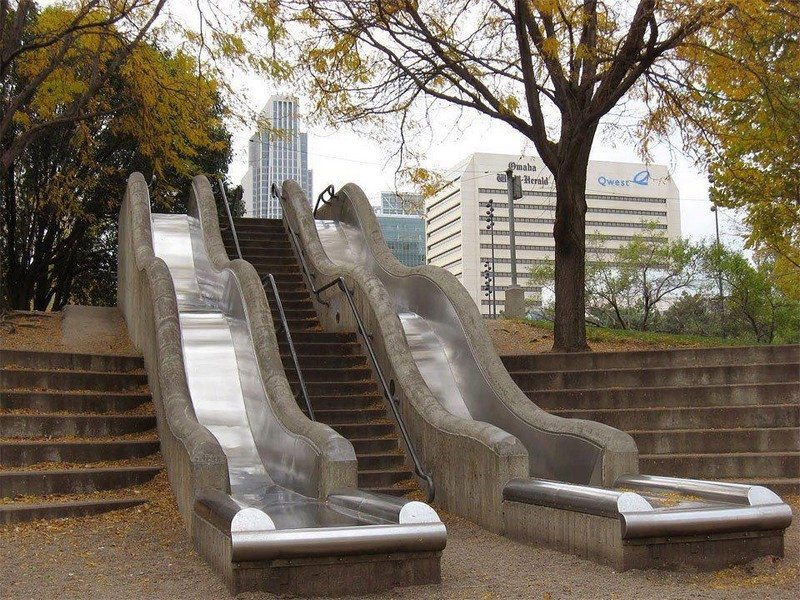 With a staircase like any of these, who wouldn't love getting a leg workout from going up if they could come back down the fun way?
Do you want a staircase with a slide for your home?
Click on any image to start lightbox display.Use your Esc key to close the lightbox. You can also view the images as a slideshow if you prefer  ?
If you liked these, you will also like viewing these staircases…