Most of us just can't have enough bedroom space at home! But if you believe you could do so much more with the space that you have, here are some ideas to get you started…
A well-organized bedroom offers a great place to relax and unwind. When it is organized, it offers a peaceful place to rest and avoid sleepless nights.
Some of us are probably thinking that we need to have a mansion to have enough space. While it might be true for a few, sometimes all it really takes is clever space-saving furniture.
A small bedroom is one of the toughest spaces to organize because there are so many different options for storage.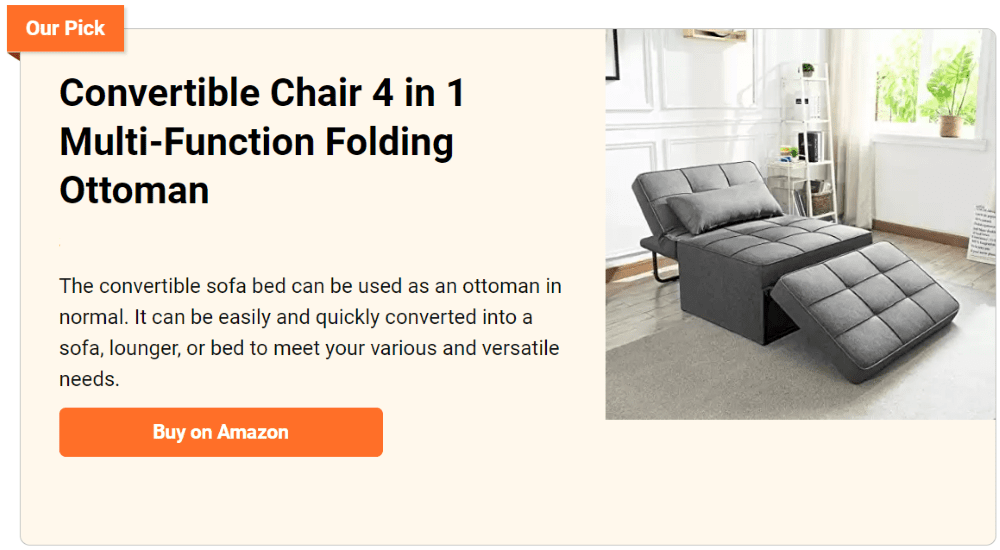 Want to have a better bedroom?
If you think you will be spending many more years in your current home, it wouldn't hurt to invest some time, effort, and money into these project ideas. Besides, it is your room and you should be enjoying your space!
The problem would be if your room is small and just enough for a bed to fit. You will need to maximize the small space that you only have.
The importance of maximizing your small bedroom space is that it can be done by putting creative thinking. When you want to make the space of your bedroom, you should be creative to make it look larger as possible. You can make some great ideas for it.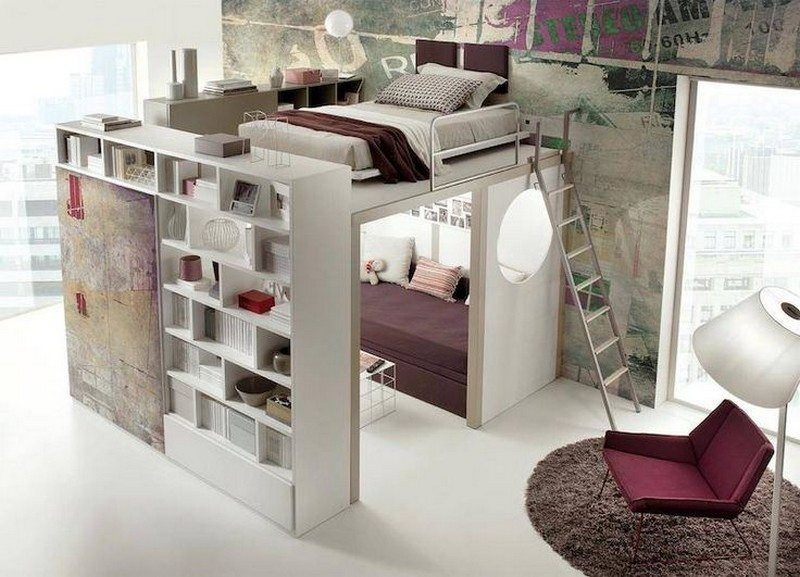 The ideas here offer not just clutter-free tips, but also ideas on how you could do more in your room. Thus, maximizing the potential of your bedroom. We hope this inspires you while redesigning your room 🙂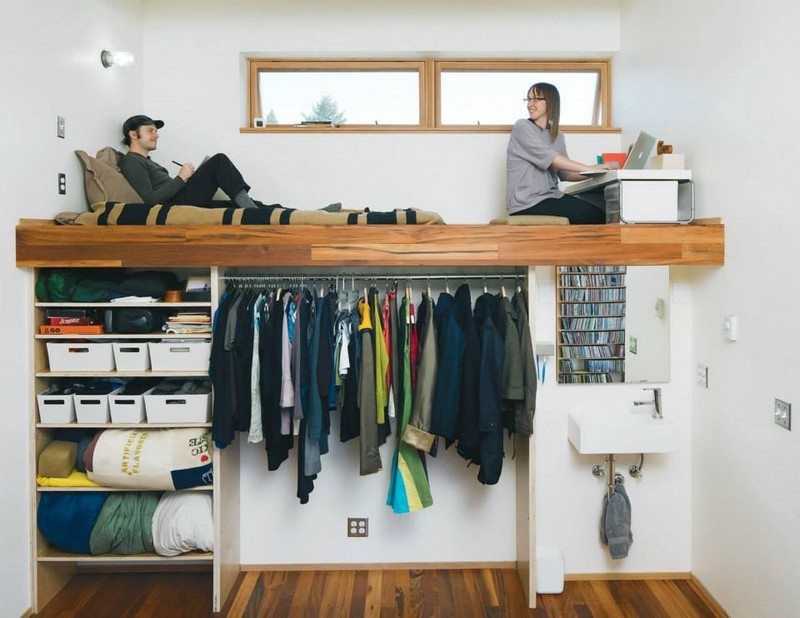 Click on any image to start the lightbox display. Use your Esc key to close the lightbox. You can also view the images as a slideshow if you prefer

Pull-out bed under platform
Ever since the pull-out bed was invented, it has become a popular option among homeowners. Unlike a standard bed frame, the pull-out bed is lightweight and can be easily stored when not in use.
This is ideal for people who have a small bedroom, or who rent an apartment. It is also easy to convert a standard mattress into a pull-out bed. Plus it can be used as a sofa or a couch during the daytime.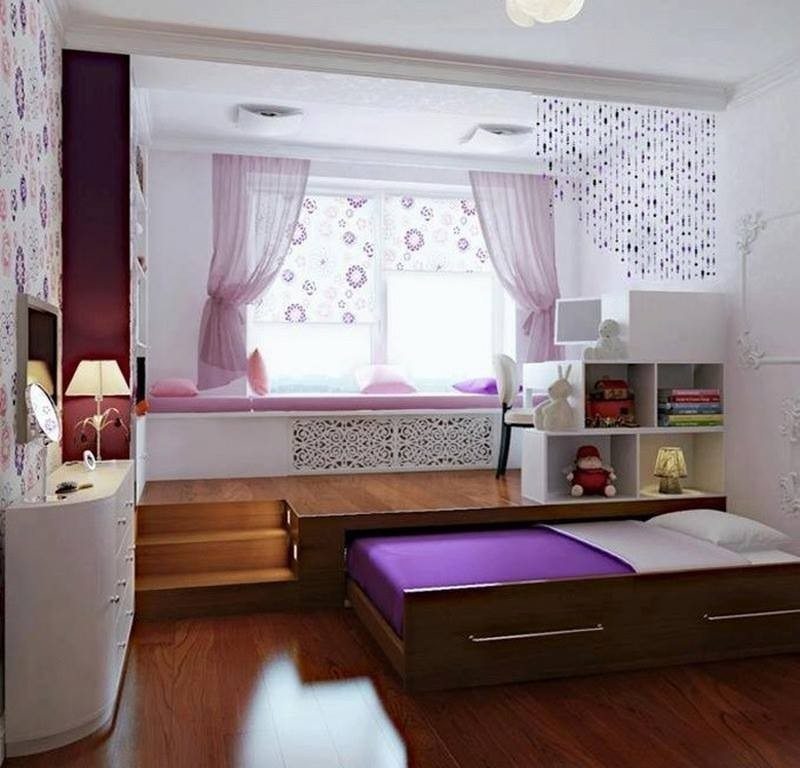 Living/play area under the bed
If you have kids and you trying to choose whether to have a playroom or not, then you don't have to worry about it anymore. You can build a bed that has a play area under it.
You will not only save space but you will also ensure a quality play area for your kids. This play area can also be a living room when not used.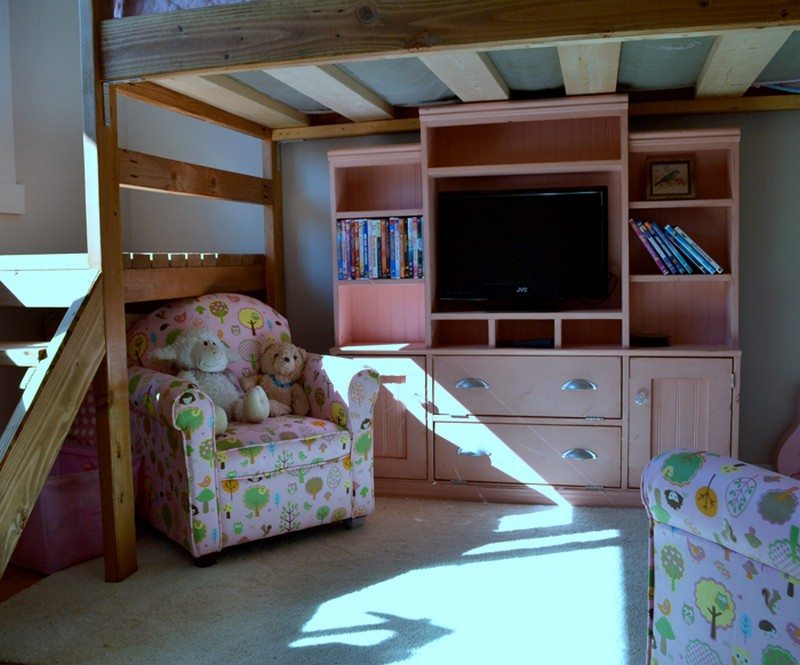 Closet under bed
Having a closet under your bed can be advantageous, especially if you live in a small apartment or a home with a limited amount of storage space. It can be a good place to store extra pillows, bed sheets, and blankets. You can use it to store clothing and shoes.
If you have a lot of books that you want to store, you can put them there. If you have some old items that you no longer need, you can store them there, as well.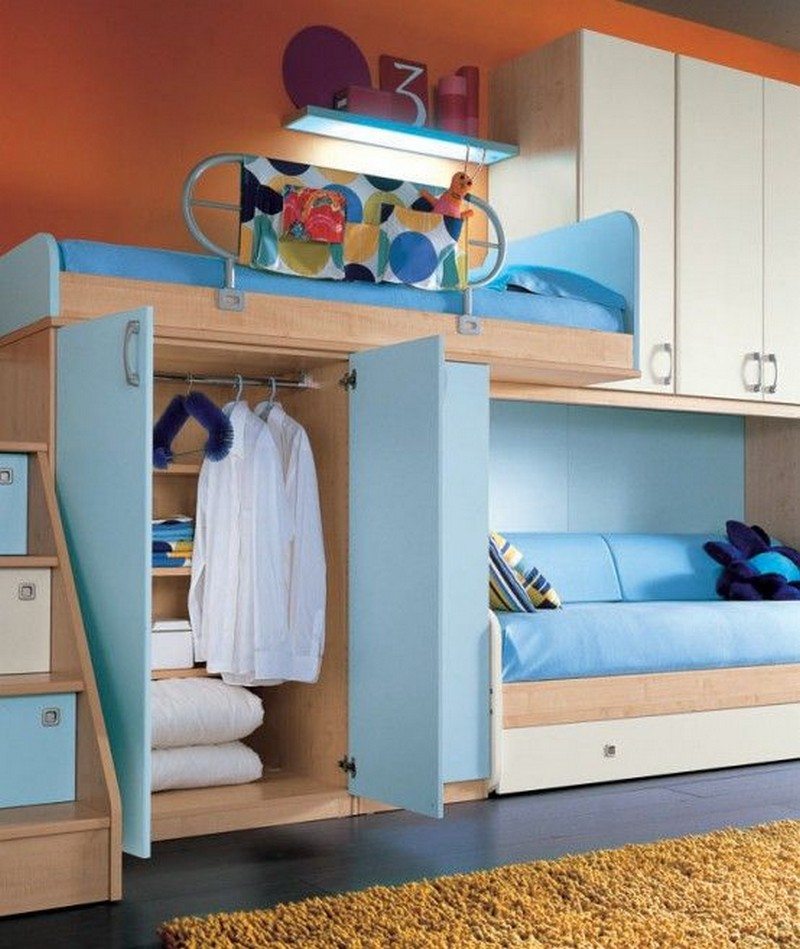 Stairs / Bookshelf
If you decide to make storage, a play area, or an office under your bed, then you may consider having bookshelf stairs where you can store your books collection.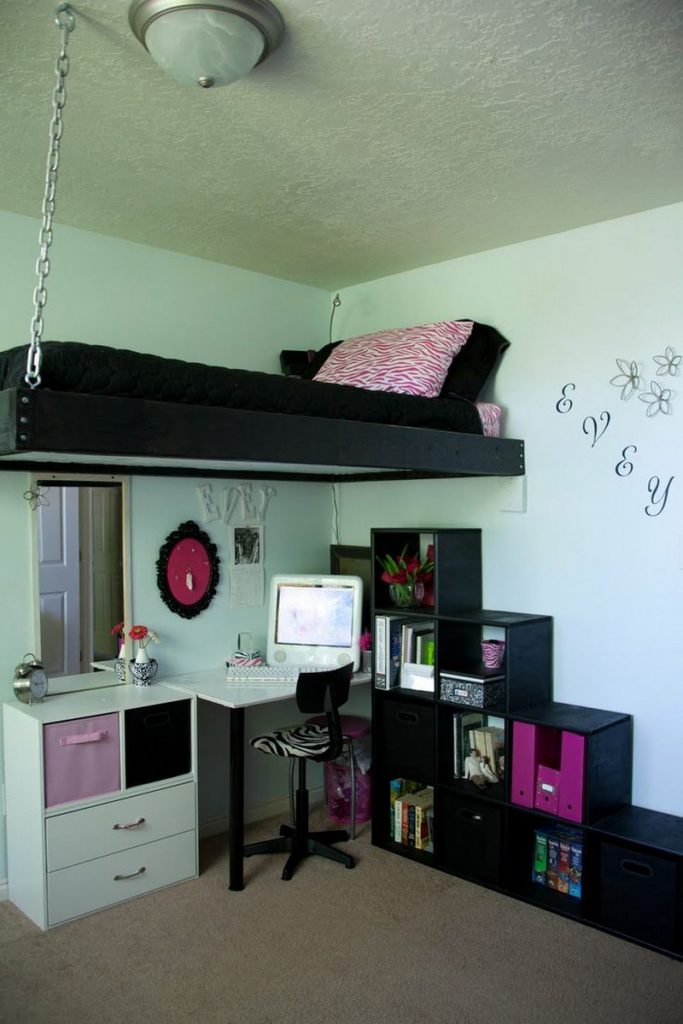 Built-in bed with drawers
Built-in bed drawers are one of the best ideas for kids' bedrooms. They can store their toys here right after playing with them.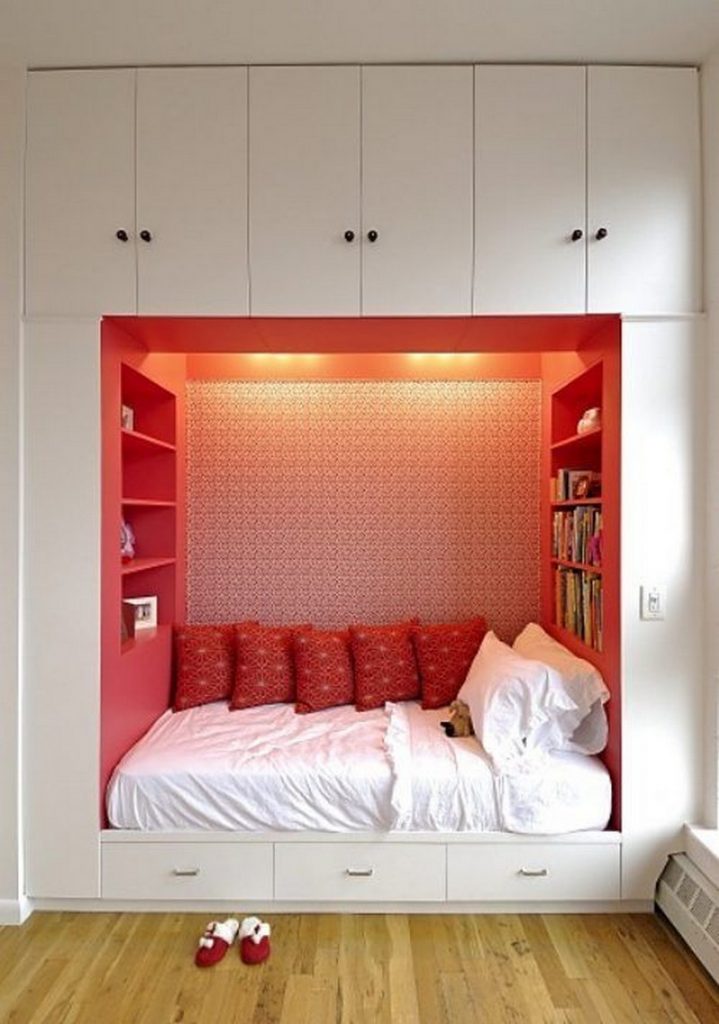 Steps with storage
Another stairs idea for your bed above storage is by making them a storage space also. you can make these small spaces storage as storage for your underwear, socks or even pieces of jewellery.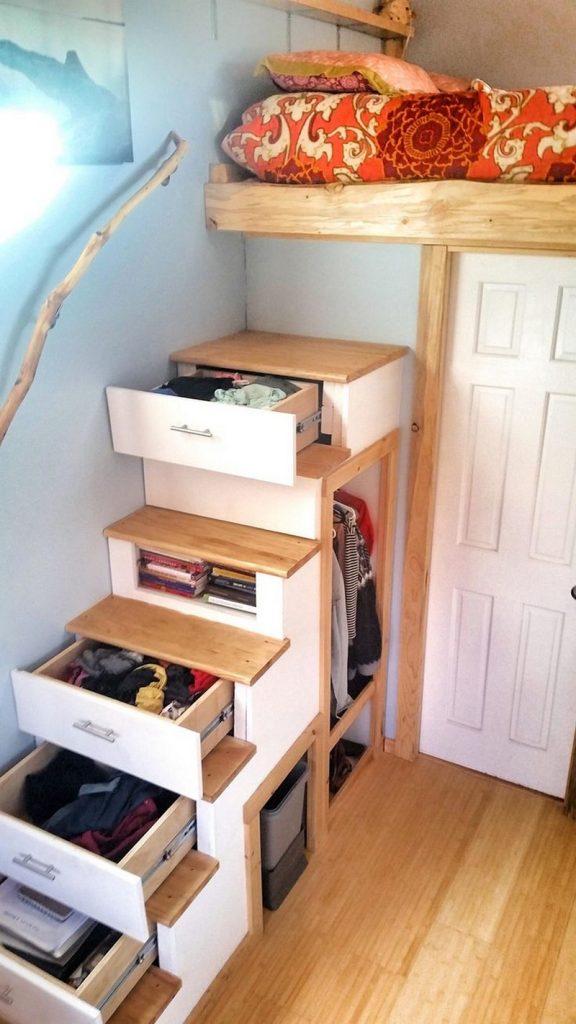 Murphy beds
These types of beds are ideal beds for small space bedroom. Since murphy beds, can be hidden during the daytime or when not in use, you can make the space it consumes for other activities.
Multi-purpose worktable
A multipurpose worktable is a great addition to your small bedroom space. You can add them beside your bed, or even to the headboard.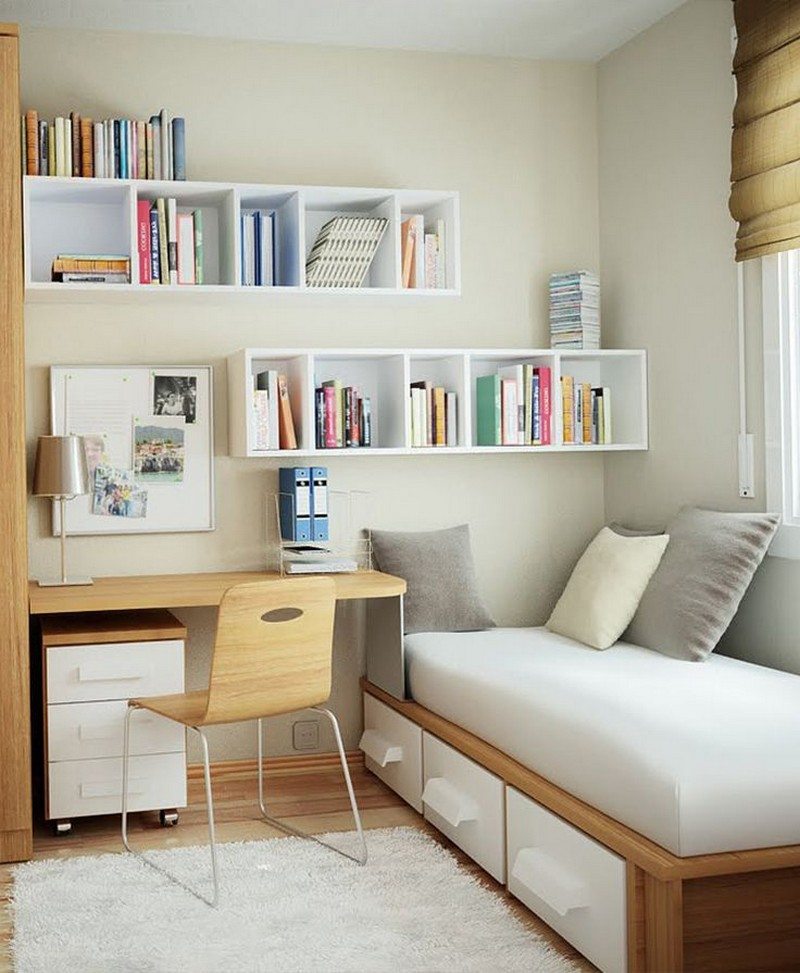 If you liked this, you might also like these bedroom ideas…