Want to replace the door of a certain room or storage in your house? How does a rustic sliding barn door sound? If you like the idea, then this album is going to help you with the first step — deciding on how your barn door will look!
All the door ideas included in our album below have a sliding mechanism. Barn doors nowadays are not only used in barns or farms. Sliding barn doors are becoming more popular.
They are a smart and creative method of installing a new door on a wall. They always provide an airy atmosphere and can help enhance the style of a room. They are also very easy to install.
Our Pick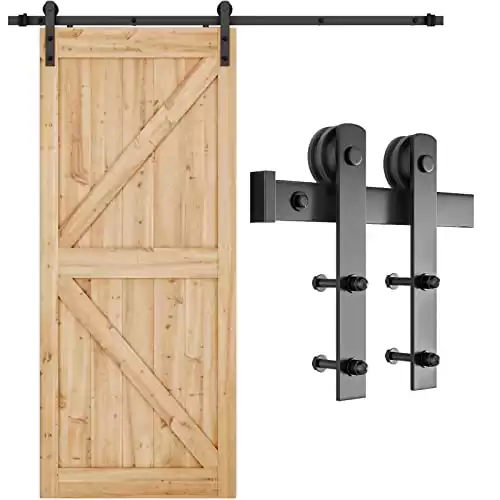 6.6ft Heavy Duty Sliding Barn Door Hardware Kit
Simple and easy to install: Professional instruction and a customer service team help you solve all installation problems in time. Save the cost of finding a carpenter or decoration team.
Buy on Amazon
We earn a commission if you make a purchase, at no additional cost to you.
11/26/2022 12:40 am GMT
The best feature of sliding doors is that they don't consume wide areas usually, swinging doors do when they are being opened. With a sliding barn door, you don't need to clear up space and keep it available for it to open. Hence, you are able to maximize your floor space.
And since barn doors have that heavy look and feel, it is definitely best to make the sliding doors. This way you can appreciate the rustic beauty of your barn door without making the room seem cramped.
Sliding barn doors are great for rooms that usually need to be securely locked — laundry, storage, pantry, or even bathrooms located inside bedrooms. They are also nice as room dividers.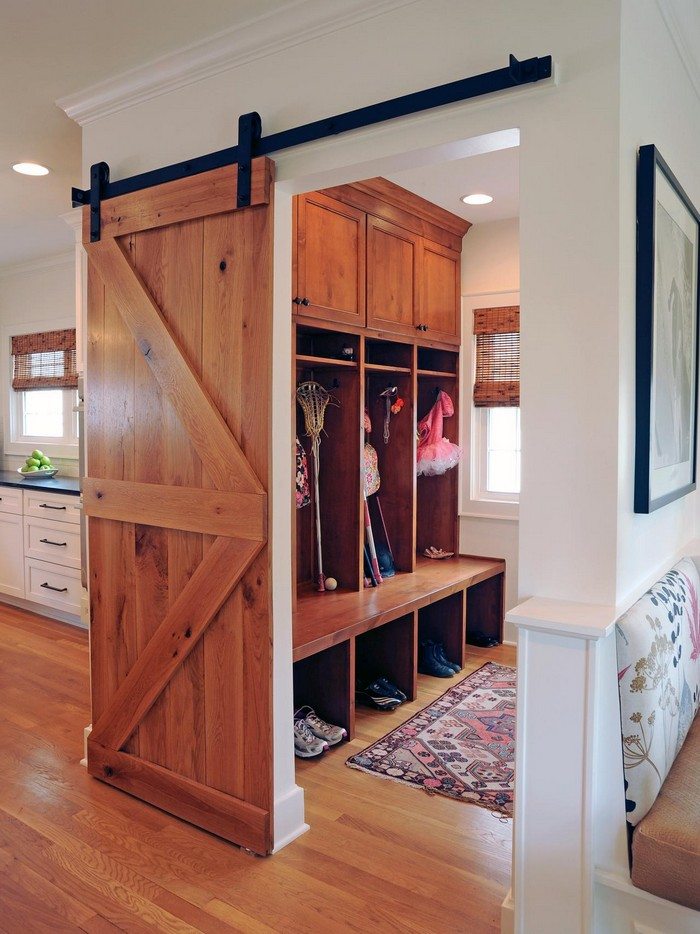 Think a sliding barn door will look great in your home? Get some stylish ideas from our collection below now!
Click on any image to start the lightbox display. Use your Esc key to close the lightbox.

Where can you use a sliding barn door?
Master's Bedroom Door
The master bedroom is the center of comfort, romance, and relaxation in the house, and the use of poor-quality doors will only diminish that experience.
A quality door will give that room an air of sophistication and a feeling of elegance. A huge sliding barn door will be a good choice.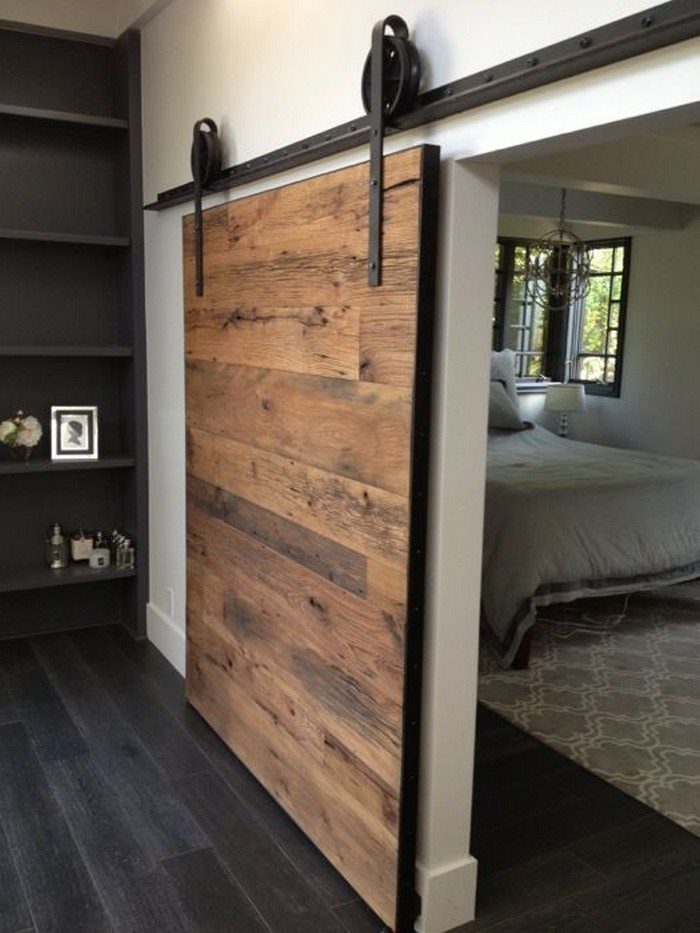 Bathroom Door
Sliding barn doors are indeed a very cool way to hide your bathroom stuff, but there are also many other advantages of using this type of door. The first and foremost reason is, of course, the cool look.
Another important feature of a sliding door is that it is really easy to clean. (You can quickly wipe it off with a dry towel.) The third great advantage is, of course, the space-saving.
Room Dividers
A sliding barn door is a unique and stylish choice for room dividers. Although some people believe that sliding doors are too modern for their tastes, many more are enthralled by their unique style and fresh, innovative concept.
Most of the time, sliding doors are installed to function as room dividers. These doors are typically made out of wood and they slide horizontally, either inward or outward, to open and close the space they divide.
Cabinet Doors
A lot of people who have lived in an area for a long time may not know this but there are many different types of cabinet doors. Different styles will cost more or less depending on the materials used and the amount of labor required. The most common type is plywood and it is less expensive than other types of cabinet doors.
But if you're looking for a way to spice up your cabinet doors? Be it in the kitchen or in your room, then why not try sliding barn doors. These doors will surely give any room cabinet a unique and rustic look.