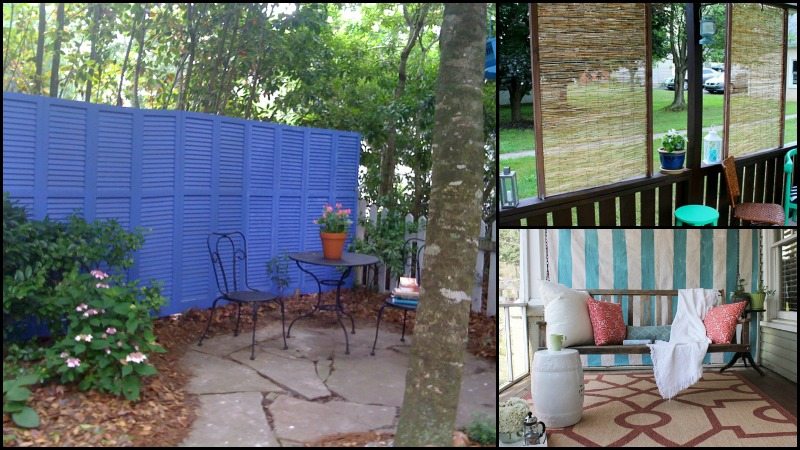 Think your outdoor living area needs a little more privacy? Then here are some great DIY ideas that can isolate your space, yet still, allow for the enjoyment of the outdoors!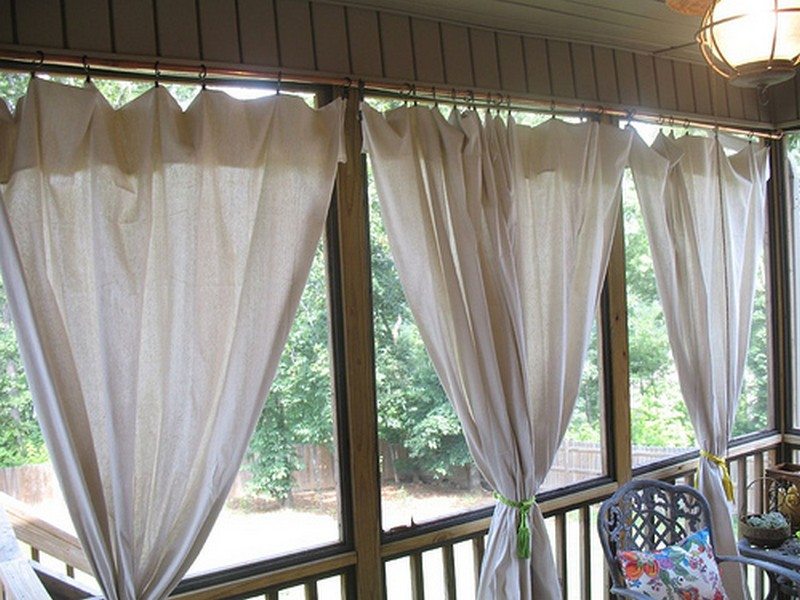 Spending some time to unwind on a well-decorated and furnished yard or patio can be the next best thing to going on a weekend beach getaway — especially if you've got a wonderful view.
But lying down while reading your book or having intimate conversations with the family can get uncomfortable if you're completely 'exposed' to neighbours and cars passing by.
The solution: a privacy screen for your outdoor area. A perfect outdoor privacy screen is one that gives you enough solitude and peace you need while also providing the good air and light we all love about the outdoors.
They should also be able to protect you from searing heat if your outdoor space happens to face the sun during your leisure time.
Without further ado, here are the best projects we've seen that we'd like to share with you! Take a look and be inspired to improve your own outdoor living area with these privacy screen ideas!
Click on any image to start the lightbox display. Use your Esc key to close the lightbox.

Repurposed Shutters
If you have your entire garden or backyard as your outdoor living area, then old shutters are perfect. They are cheap and beautiful pieces to put in any garden.
Paint them with your favourite bright colour to serve as an accent and to brighten up your garden even more! It is a great way of upcycling these old shutters.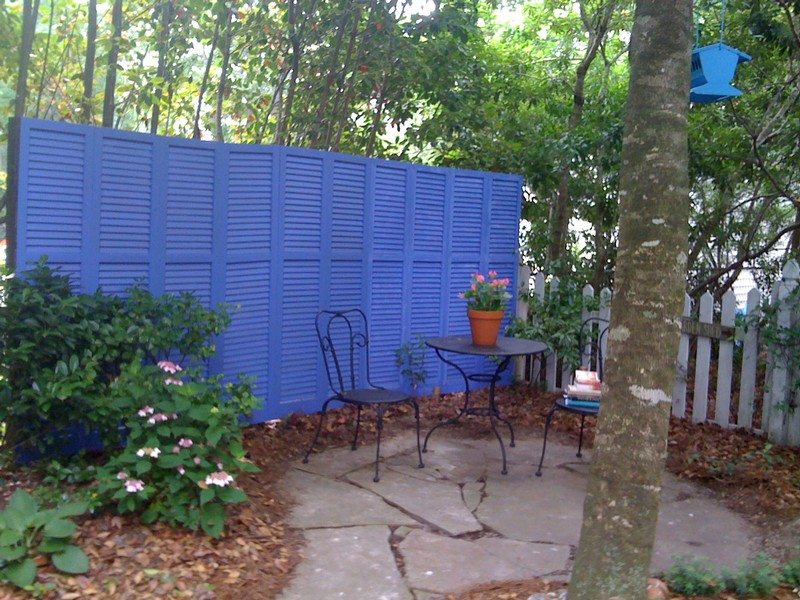 Drop Cloth Curtain
This project, from Unskinny Boppy, was done to block the sun from their patio during the afternoon when his son loves to spend time and play.
Want to make a statement about privacy or just protect your deck from the elements? Use our drop cloth curtains for an outdoor privacy screen. Our outdoor curtains can be used for both indoor and outdoor areas.
They are made from a tough outdoor-grade mesh cloth. These outdoor curtains are easy to install and are specifically designed for outdoor use.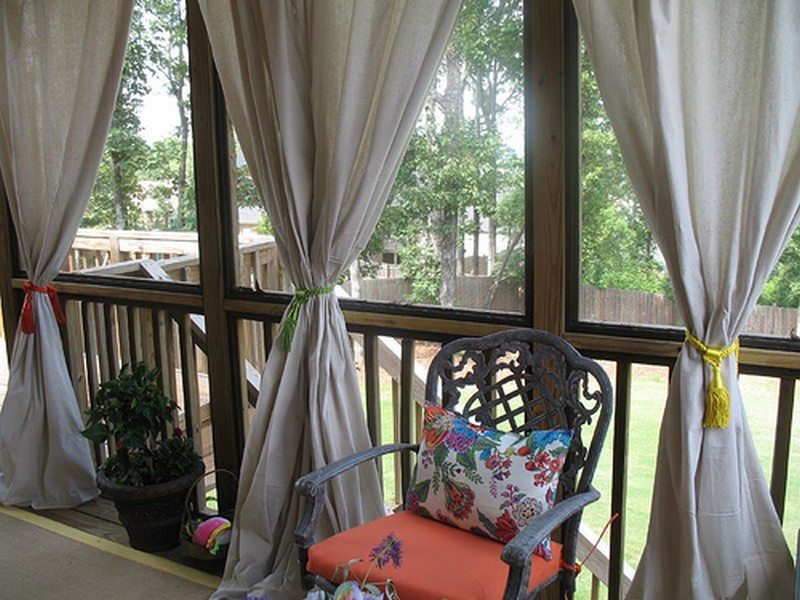 Bamboo
Need privacy but don't want everything covered up? These bamboo privacy screens might appeal to you. Though they look quite fragile, they can withstand strong winds. Great project from Christina's Adventures!
A bamboo privacy screen is a great addition to your outdoor area. It is easy to install, it has a nice rustic touch and it is quite affordable.
Painted Canvas Drop Cloth
Here's another canvas drop cloth idea, from Home Depot, that's a little bit different.
This piece of material is dropped from a height onto the surface. They are easier to use than wooden or plastic drop cloths as they can be easily cut and folded.
Simple yet beautiful design isn't it?
Mosquito Netting Curtains
Are you also having problems with mosquitoes in your area? Then use mosquito netting curtains. You can add more of these curtains to cover up your patio better!
Mosquito netting curtains are made to keep bugs and critters out of your yard. One side of the curtains has holes so that the bugs can pass through and the other side has slots where they cannot go through.
This type of fabric is usually made of woven material that is coated in a sticky substance or glue. The slits on the underside allow air to pass through but keep bugs out.
These curtains look good, help with keeping bugs out, and can be used indoors or outside.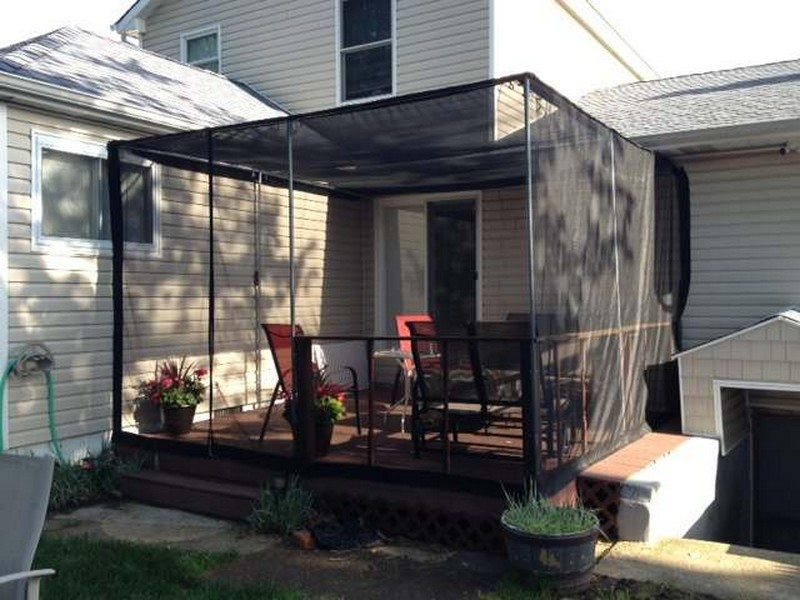 Planters with Lattice
Here's one of our favourites on this list. It's multi-purpose, great at providing privacy but allowing all the air and light there is, and it's portable!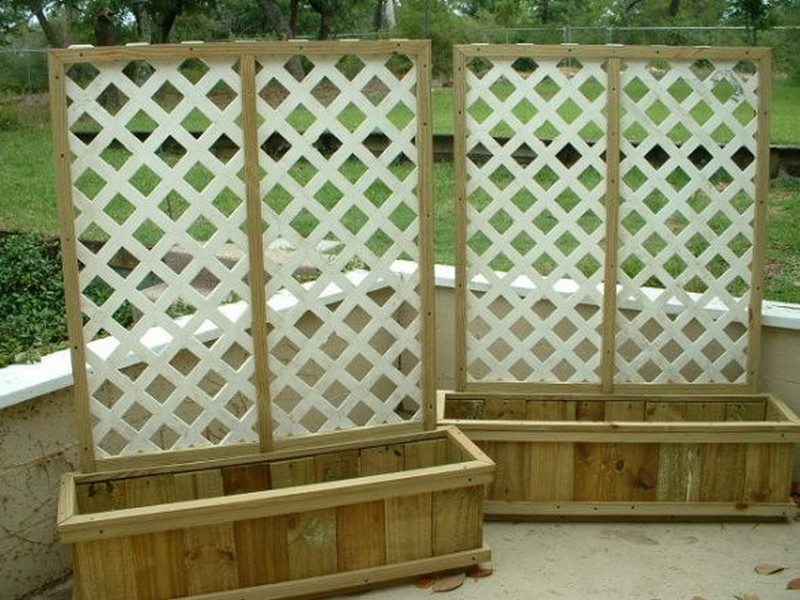 Upcycled Wine Bottles
If you're also fond of recycling and upcycling, then this is the privacy screen idea for you.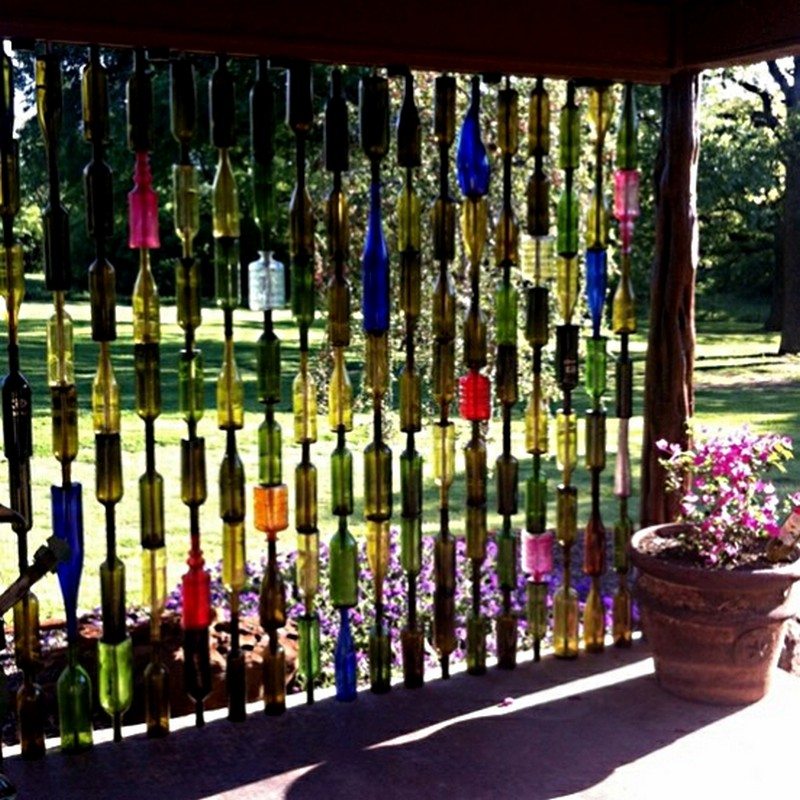 Herringbone Privacy Screen
Want something that provides an almost complete privacy? DIY this hanging privacy screen from HGTV!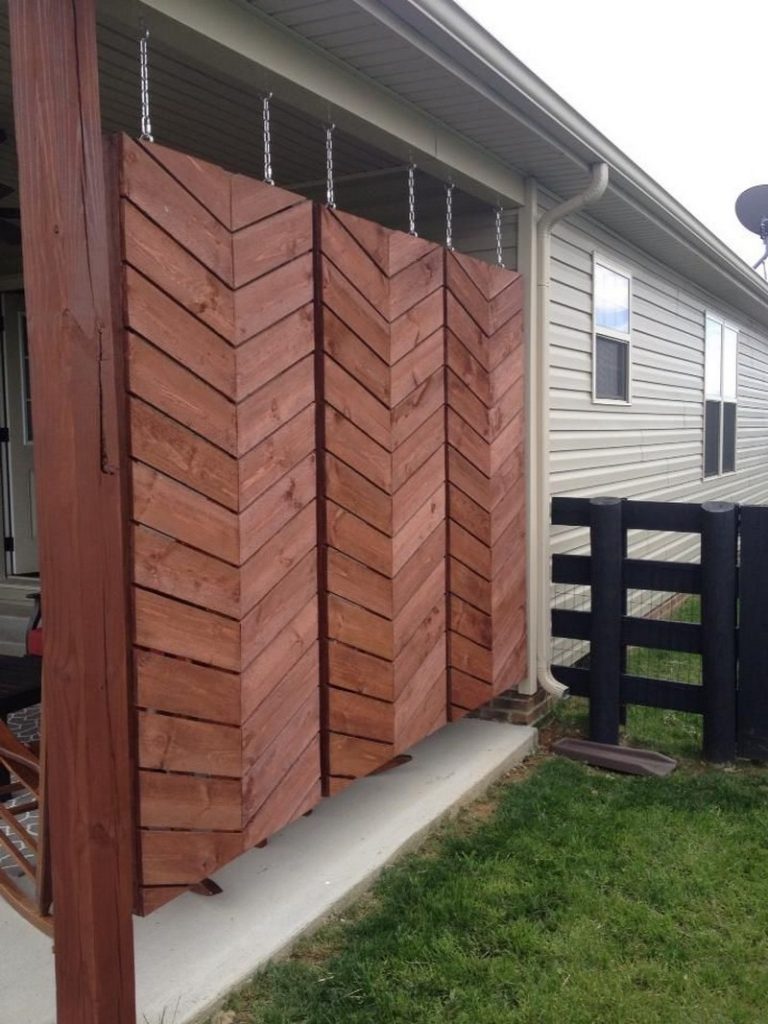 We hope you liked our little collection of outdoor privacy screen ideas. Do you have any other ideas to add? 🙂