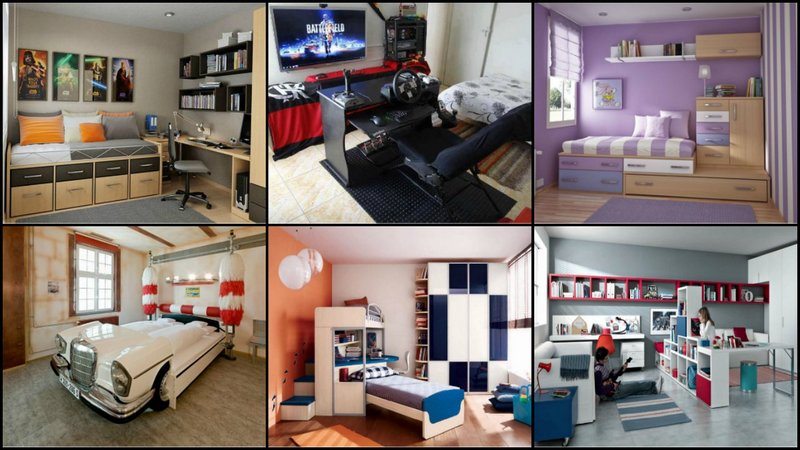 It doesn't matter how you decorate a teen's room, you're probably going to be wrong!  Or at least they'll tell you they don't like it every time they want to 'stick the needle in'.
You can – and probably should, consult with them but then you may find you're miles apart on what's acceptable. Teenagers nowadays have a mind of their own – they know what they want and won't settle for anything less.

The key is to start with a good base that they can then decorate with their own props and posters. All you can really do is lay down the foundation and let them do the rest. If you can manage to get a compromise, that would be good.
Hopefully, both you and they will find inspiration in this album.
Click on any image to start lightbox display. Use your Esc key to close the lightbox. You can also view the images as a slideshow if you prefer  😎
BTW – if you have a room you'd like us to add to an album to show your talents, just email us!
If you liked these, you will also like viewing other bedroom ideas……