It's always a good time to improve and remodel your garden! After all, sticking to the same old landscape year after year might get kind of dull and boring at one point. Redesigning and remodeling your outdoor space is a project that could make you love your garden all over again.
If you are looking for landscaping tips or inspiration, you have come to the right place. In this article, we will discuss some of the greatest ways to bring your backyard back to life, without breaking the bank!
Remodelling your garden can be easy
Who said that garden renovation is hard? With some minor landscaping changes in the outdoor space, your garden can look completely different – refreshed and invigorated. There are many affordable ways to revive your boring garden and turn it into a dream place to spend time outdoors.
If you are looking for inspiration or want to handle everything yourself, keep on reading for some of the best ways to improve and remodel your garden space!
5 ideas you should try
Add a water feature
Water features are the ultimate means to improve your garden area. Nothing makes a bigger remodeling statement than a beautiful mini waterfall, birdbath, water fountain, or cute small pond, full of decorative fish and/or surrounded by greenery.
For features with running water, make sure to place them in a convenient place to connect them with a water source. For a decorative pond, you only need hose access initially to fill with water and then be able to change it when it's time to clean the pond. 
Shape up
Outlined shapes can make every garden look presentable. For a neat look, make sure to shape up the lawn and garden beds and regularly trim the shrubs and trees.
Cut away excess grass, remove overgrowth and smooth out the edges of your lawn, patio, pathway, or garden bed. The areas in your backyard should be defined in a circle, square, or any other shape that will fit the landscape aesthetic. 
Use old furniture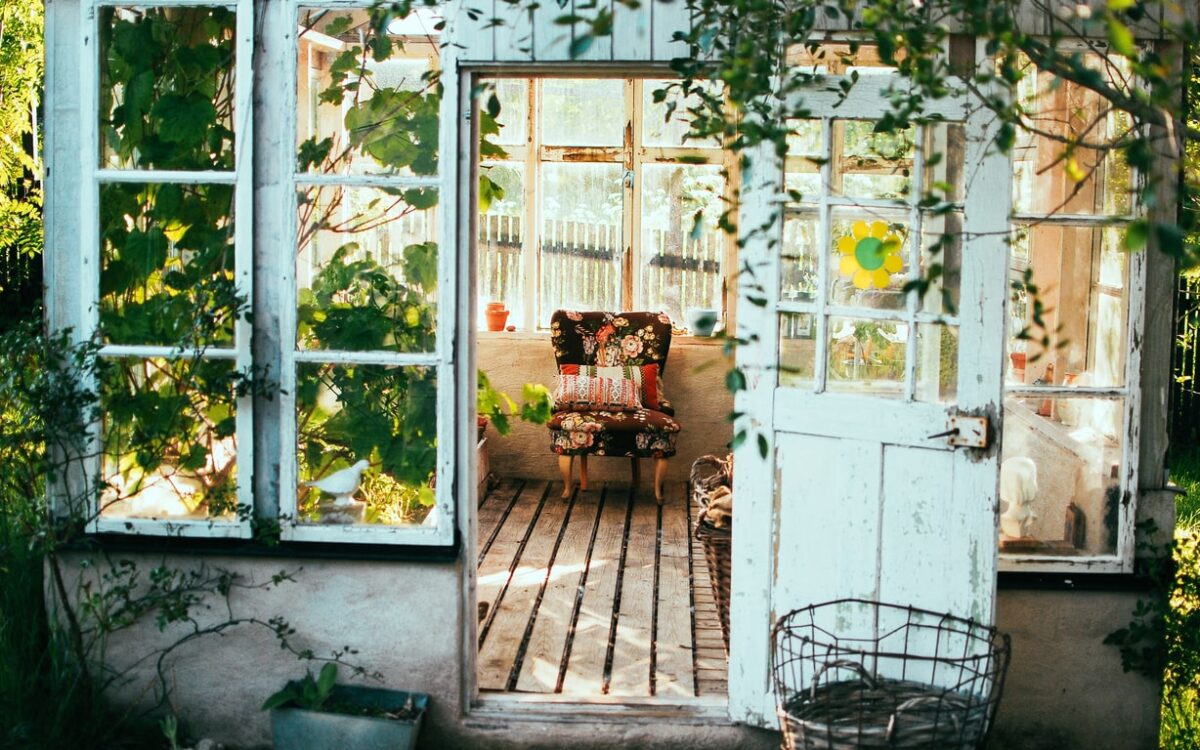 If you have some useless old furniture lying around, there is probably a way to incorporate it into the new garden landscape. Worn-out furniture has the potential to look super chic and eye-catching. There is hardly any furniture that cannot be utilized and reused in the garden.
Old desks make great pottery displays or decorative tables. Bathtubs and sinks are wonderful planters for garden leveling, ideal for growing blooming flowers, shrubs, and edibles. Cabinets, boxes, and old nightstands can be used as flower beds. Bookcases, ladders, palettes, and shelves are perfect for vertical gardening displays and tool storage. 
And the list goes on.
Install a relaxing area
Sometimes all your garden area needs to feel homier is a cozy relaxing area. Whether you decide to install a corner seating, build a firepit hangout, add an outdoor dining set or simply put out lounge chairs or hang hammocks – your garden has the potential to become your favorite place on the property.
Use lights
Good lighting makes a huge difference. Even outside. There is a huge variety of outdoor lighting on the market – various styles, types, shapes, brightness levels, etc. So it would not be a hard task to find the perfect solution for your remodeling needs.
Feel free to go for the eco option – solar garden lights, if you want to save money on the electric bill. As an alternative, invest in scenic string lights and lanterns that run on batteries. Fairy lights and festoon lights are also very popular options in recent years.
At the end of the day, every lighting will brighten up your garden. Literally. So pick an outdoor light that will best fit your landscape designs.
How to prepare and how much time does it take?
No matter what changes you have planned for your garden, preparation is key. Here are a few pro gardening tips for outdoor remodeling:
Make a landscaping plan
Buy all project materials
Get all needed garden tools
Plan your work process
A garden transformation rarely happens overnight. Depending on the remodeling project, you could be done in half a day or finished in a week. In any case, be prepared to spend a few hours on the new improved landscape. 
Even if you feel like you are not qualified, or you lack time and inspiration – you can count on professional gardening services to do the job. 
Entrusting gardening experts with plot planning, garden maintenance, and remodeling execution is one of the best decisions you can make. Professionals understand which features will best complement the landscape, and know-how to utilize existing garden elements to fit new design concepts.