Living in a tiny house may mean a simpler life in general, but that doesn't mean you have to say goodbye to all luxuries as well! Here's one great example of what we're trying to say… 🙂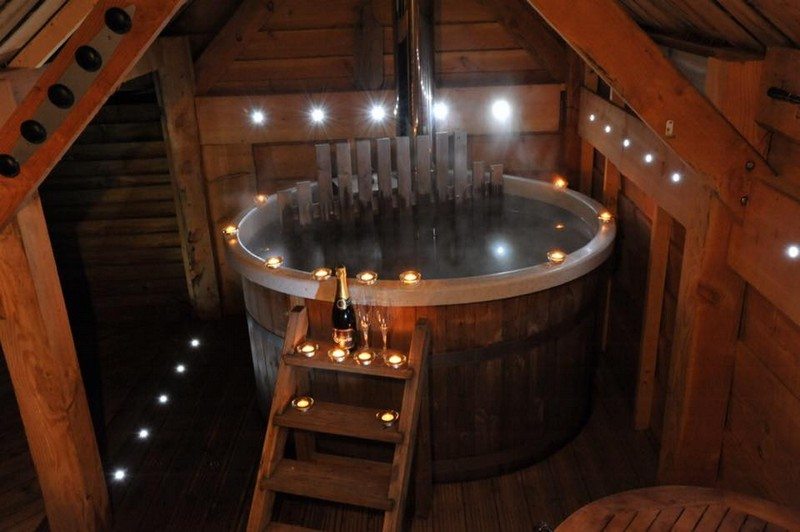 This tiny mobile house includes a built-in hot tub so that you can still unwind after a hard day's work right in your own home! It is heated by a gas central heating boiler, but its manufacturer Tiny Wood Homes, also sells wood-fired hot tubs if you prefer them.
The house is equipped with a kitchen, a double bed loft, seating that unfolds into an additional bed and a fully-plumbed bathroom with shower. An off-grid version is also available where it consists of a water tank, a composting toilet and solar power.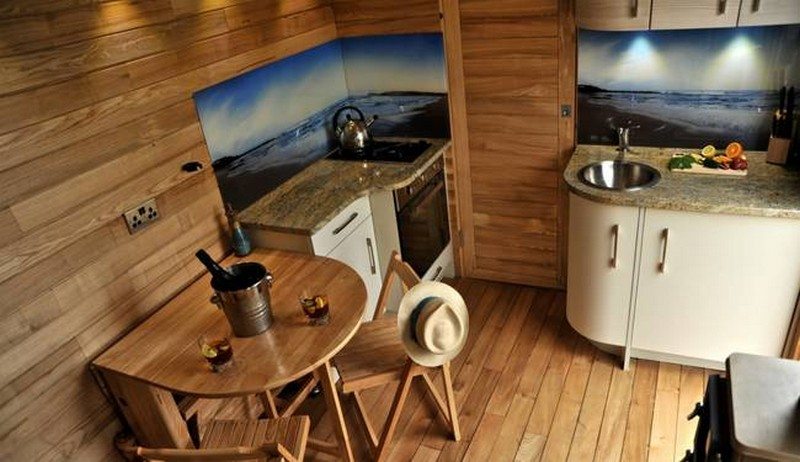 You can fit this tiny home in a standard trailer and tow it by truck. Despite its dimensions, this home feels spacious thanks to its double-height ceiling!
Is this the kind of house you would like to live in? 🙂
If you want to know more about this tiny house on wheels, you can head over to Tiny Wood Homes website.
Click on any image to start lightbox display. Use your Esc key to close the lightbox. You can also view the images as a slideshow if you prefer ?
If you liked this, you will also enjoy viewing La Tiny House…