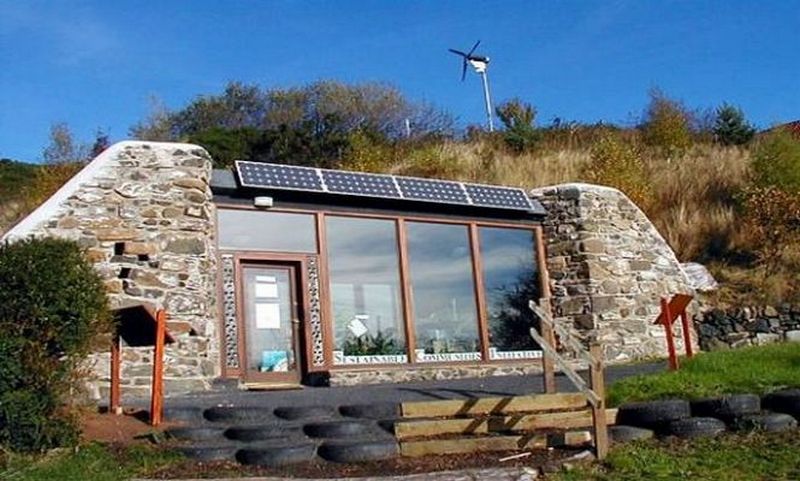 This home uses one of the world's biggest waste problems as its basic building material. Can you guess what that is? The result is an incredibly strong, thermally stable home. BTW… it can also look fantastic as you can see here!
The answer is "tires"! Lots of them!  This is a much better use than the 30+ million that goes into landfills every year in the USA alone! Just try to imagine what 30 million tires look like… and that's a yearly challenge that can only intensify as more of the world becomes mobile.
Our Pick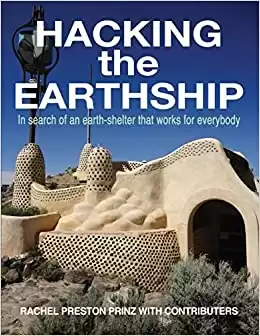 What are the top 3 benefits of having Earthship homes?
1. Carbon-friendly
The homes aim to be totally self-sustaining and very low carbon using locally sourced and on-site materials whenever possible.
2. Budget and Eco-friendly
Bottles are also a very important component of Earthships, adding both light and decoration at a low cost. These homes really are 'trashy' 😀
3. Sturdy, safe & low maintenance
Earthships are strong, durable, and safe.  They are also labour-intensive to build and conversely, low maintenance when completed. They are the ultimate DIY project if you have the time but are on a tight budget. And of course, a lot of friends and extended family can also make a big difference.
What are the most amazing Earthship home design ideas?
Below are 30 images of the most amazing Earthship home design ideas.
Click on any image to start the lightbox display. Use your Esc key to close the lightbox. You can also view the images as a slideshow if you prefer 😎