New Hampshire, United States – Wyatt Komarin, Addison Godine, Rachel Moranis
Built Area:     14.8 m2
Year Built:     2015
Photographs:     Getaway, The Bearwalk
Getaway Cabin No. 3, named "The Clara," is the third tiny home developed by Millennial Housing Lab. These tiny cabins on wheels are placed on rural land and are then put up for rent. Staying in one is the perfect digital detox – away from the digital life, closer to nature.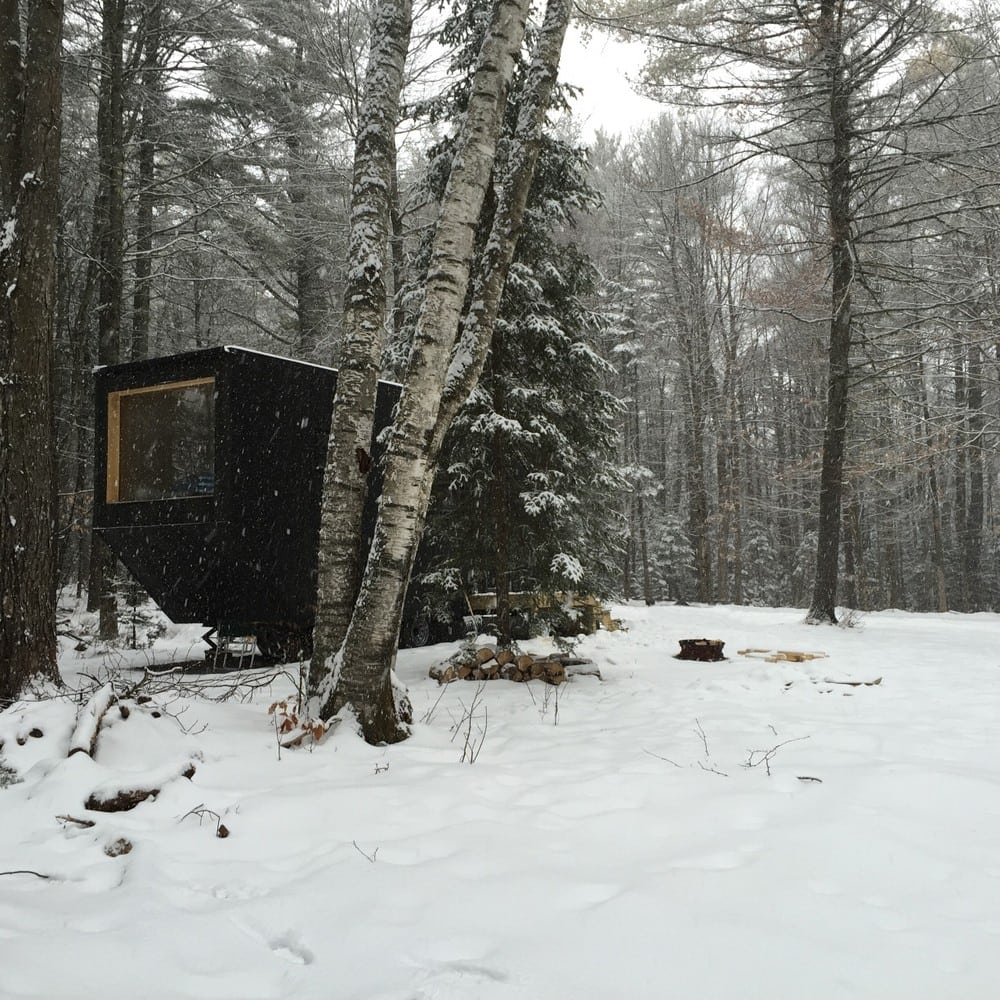 The cabin is equipped with heat, fan, AC, radio, and wireless speakers. It has a comfortable queen bed that sits right beside a window. This perfectly frames the outside view.
Additionally, there's a kitchen sink with potable water, stove for cooking, and mini-refrigerator for the essentials. It also has a toilet and hot shower.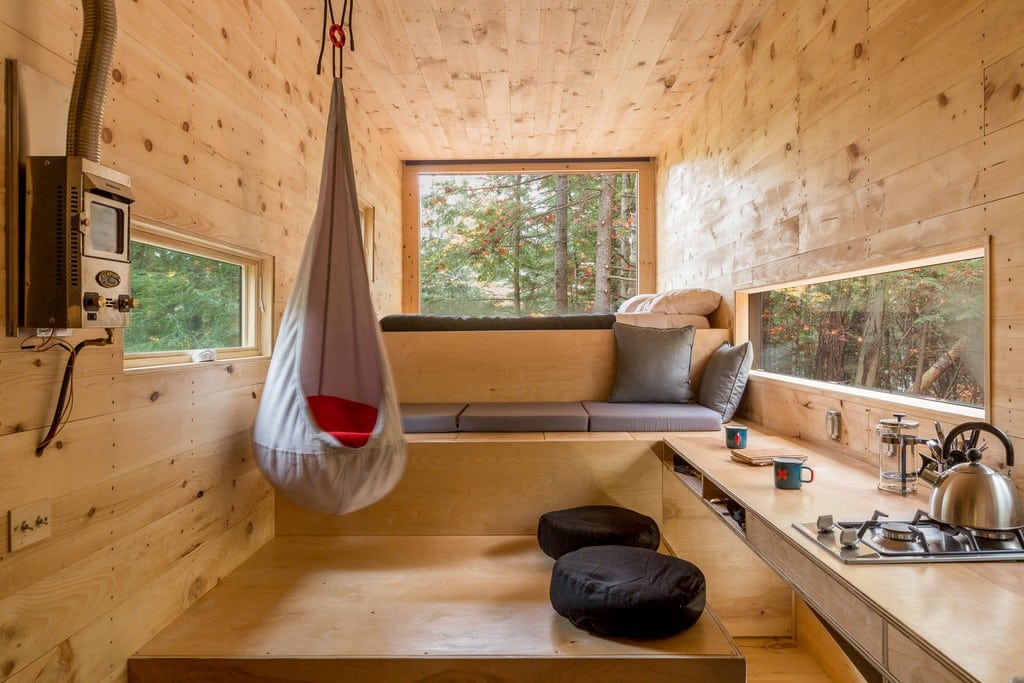 Getaway Cabins come fully equipped with the essentials. As they say, it was designed "to include everything you need and nothing you don't."
Notes from the Architect:
The cabin was conceived as an exploration of the potential for a productive lack of fit between program and inhabited surface. The space is comprised of a series of levels, each charged with programmatic intent, but with a degree of non-specificity such that use can be defined by the user. A sitting surface becomes a sleeping surface becomes an eating surface becomes a walking surface. The cabin's external logic was governed by the limits of vehicular transport to the site, in which a cantilevering volume pushes beyond the constraints of a vehicular transport bed.
Click on any image to start lightbox display. Use your Esc key to close the lightbox. You can also view the images as a slideshow if you prefer. ?
Exterior Views:
Interior Views:
Drawing Views:
Slow Cabins were built basically with the same premise…