What's a better way to unwind during the weekend than to rest in a beautiful and comfortable outdoor space in your home? This project will give you a great place to read, relax and enjoy some fresh air and sunshine. A day bed can be used as a space for an outdoor reading room or sitting room. Over-sized cushions along the back can transform this into cozy seating, too. And if you have space on your deck that isn't quite an alcove or an entryway, a day bed can turn it into a comfortable nook.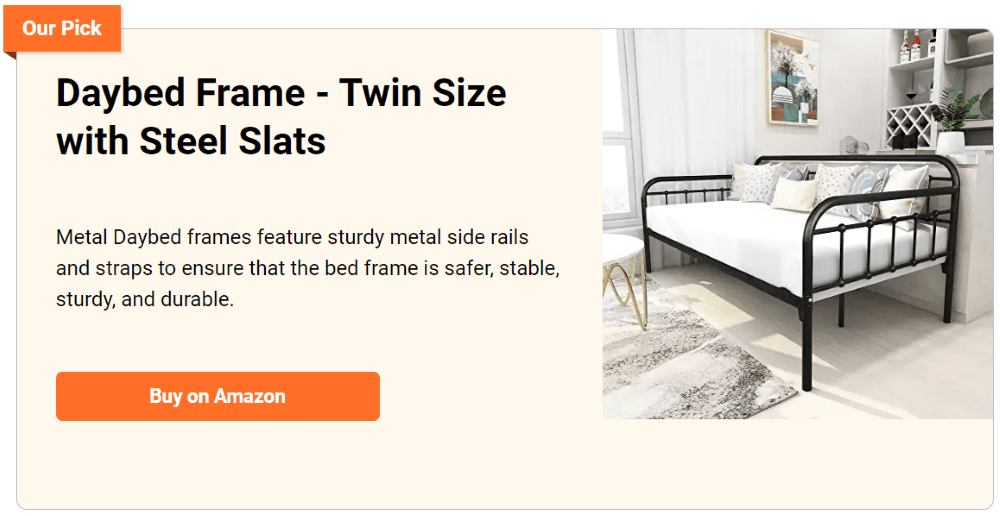 You'll definitely enjoy spending more time outdoors than in your bedroom when you have a day bed like this on your porch or deck.
This is one DIY bed that's easy and fast to build! It's also very easy to adjust the dimensions to fit your available outdoor space. The owner-builder of this project even shows you how to cut and shape the foam base!
What are the benefits of using reclaimed timber?
1. Environment friendly
Using reclaimed woods is a form of recycling. It reduces the risk of deforestation. Several animals in the forest have lost their homes because people cut these trees to make furniture, etc. Another effective benefit of these reclaimed timbers is making use of it as house flooring. The structure of this reclaimed timber traps air and becomes a natural insulator.
2. Vintage-look
The materials you use for a renovation have a large impact on the final appearance and feel of the piece. Old doors are unique and as doors, they were built to last they can be repurposed into a variety of different furniture pieces. For instance, aged doors that would have been disposed of can bring a total extraordinary appearance to your house. Distressing the wood or staining it differently gives it a rustic vintage appearance.
3. Unique design
reclaimed timbers are distinct woods since these are used before for a range of purposes, such as building structures, then these are thrown away from a construction site and then re-processed to be used for a variety of purposes. It is impossible to reproduce every piece because they are all distinctive. Its age only enhances its appearance, depth and colour further, and reclaimed timber has so much character. Mass-produced things are so common these days. It will cost a fortune to find something original for your house. With reclaimed timber, you can be certain that each and every item is 100% authentic and wasn't mass manufactured.
4. Durable and strong
Old-growth trees are known to be durable and strong, but these trees that were grown for decades can no longer be sold for your home projects. Where we end up having the best choice of recycling a reclaimed old-growth wood. When you use reclaimed timber for aesthetic designs and structural projects, you can deliver a new significance to the old-growth timber.
5. Wide wood planks
Since reclaimed woods are more durable, these are strong enough to be sawn into wide planks.
What are the materials needed to build a day bed from reclaimed timber?
Need a movable day bed for your outdoor living area? Simply attach locking wheel casters and you're good to go! If you prefer this to be a permanent fixture you could even build some storage into it.
And to make it complete, why not add a small table for refreshments and snacks?
Could you use a day bed in your outdoor living area?
Materials:
2×4 Pine Wood
Chipboard
Bed Foam
Craft Glue
Batting
Basic Sewing Materials
Tools:
Table Saw
Nail Gun
Drill
Electric Knife
Staple Gun
Sewing Machine
How to build a day bed from reclaimed timber?
1. Measure and gather the materials
Determine your preferred measurement for your day bed. We can have this estimated as 1200xx1400x380.
2. Build your day bed's frame
In building your frame, we recommend pine 2x4s. Two for the left and right ends three for the top, bottom and centre support.
Once the frame was screwed down, we attached our reclaimed hardwood, which we cut to size once we measured it. To avoid visible screws, we screwed it from the inside.
We measured the interior and trimmed a portion of the board to fit once the sides were on. Our frame is slightly lower than the sides so that part of the 'bed' will sit down to make a pleasant appearance.
5. Upholstery
Let the foam dry. The glue seemed to hold it pretty well, so we didn't press it down very much. The next layer of foam was applied the same way.
6. The cover
The fabric should be placed upside down. Pin the corners, making sure they are firmly fastened. Next, sew each corner, following your pins, and trim the excess.
Thanks to Survivalism network for this great project, you can view the step-by-step instructions here.
Click on any image to start the lightbox display. Use your Esc key to close the lightbox. You can also view the images as a slideshow if you prefer 😎
If you liked this project, you will also like viewing these easy DIY projects and DIY Reclaimed Wood Flooring
Here's a quick video tutorial…