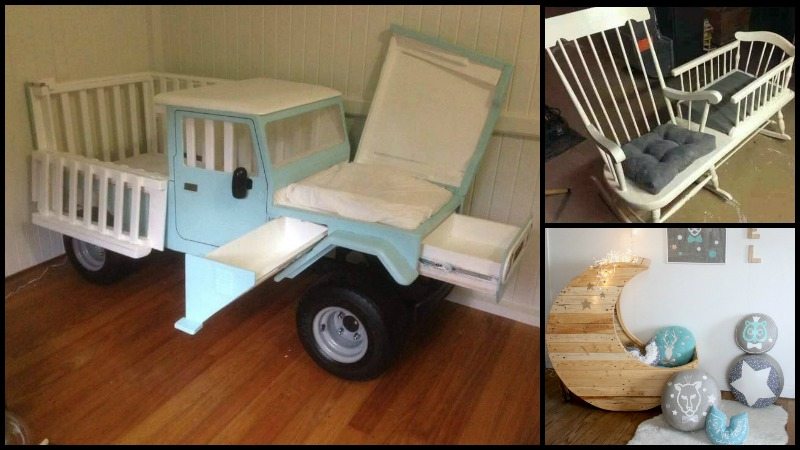 Expecting a baby for the first time? Then it's also time to get that baby shopping list ready!
First up, the crib! Now we know how exciting it is to buy a brand new baby crib, but here's an idea that could be even more exciting. 😉
Our Pick
Dream On Me Luna/Haven Cradle
Create a cozy space for your newborn with the award-winning Dream On Me Luna/Haven cradle. Built of solid wood, its compact dimensions yet roomy interiors make it a must-have in a chic loft nursery or when you are co-sharing with a baby.
Buy on Amazon
We earn a commission if you make a purchase, at no additional cost to you.
05/18/2022 12:33 am GMT
Make your baby's bed even more special with these unique crib and cradle ideas!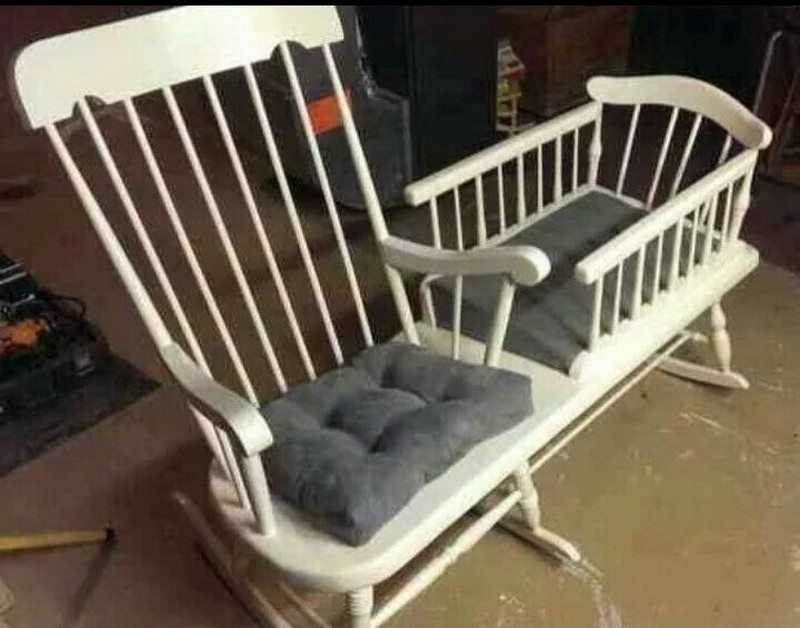 You can build them yourself or you can look for someone who will custom-build them for you. Some of these unique cribs and cradles are even available for purchasing online, made and sold by individual builders. 🙂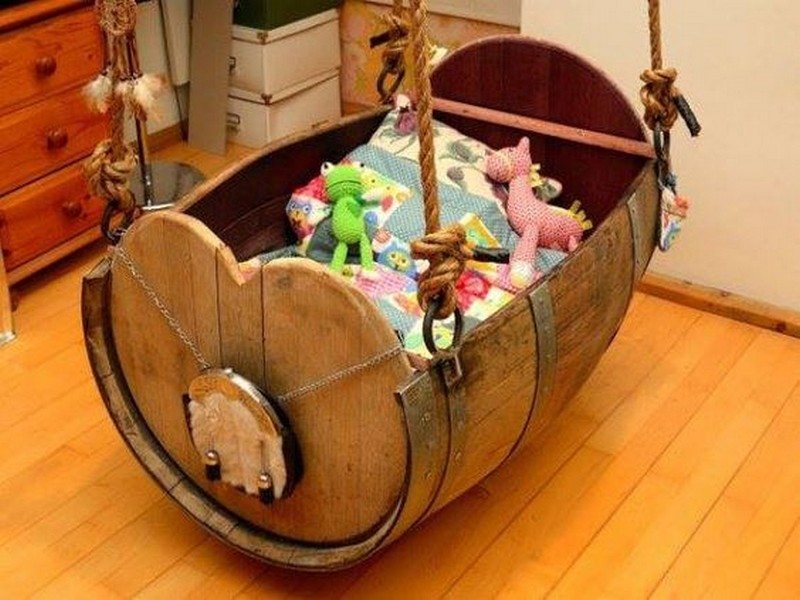 Do you want to be the coolest parents your kids will ever know? These ideas will definitely do the trick!
Click on any image to start the lightbox display. Use your Esc key to close the lightbox. You can also view the images as a slideshow if you prefer

Truck Crib with Changing Table
Sure there are cribs that come with a changing table. But have you seen one that is also a truck? It doesn't only look cute and awesome, it makes the job easier too. This is definitely number one on our list!
This will make life easier for all the bleary-eyed parents. And when the kids outgrow the crib it makes great yarn storage and knitting chair. Before starting the project find a mattress and cushion of your choice and adjust the plan's dimension accordingly.
Now, this is a DIY Crib that makes the perfect bedroom decor, too! But that's not the only thing we love about the moon-shaped cradle – it makes picking up or laying down your child easier and it's very inexpensive to make since you can build one using reclaimed timber!
Wine Barrel Cradle
Oh you know, just another awesome wine barrel upcycling project. 😉
Pumpkin Carriage Cradle
Aiming for a fairy tale-themed bedroom design? Then the pumpkin carriage crib is the one for you!
Cardboard Cradle
OK – this is not a DIY crib. It's Album di Famiglia's Customizable Cardboard Cot that costs $255. How is it customizable? Well since it's a cardboard box, you can decorate it any way you want – paint it or simply write your baby's name on the side… What are your thoughts on this unusual crib?
If you liked this, you might also like these furniture ideas…