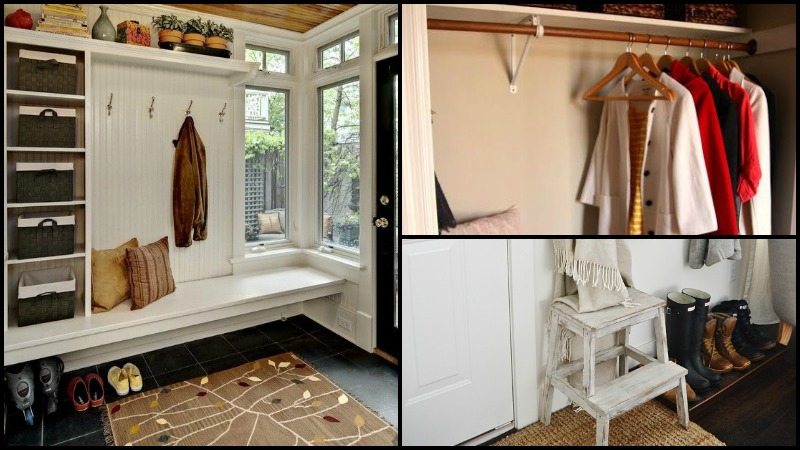 Tired of the chaos that welcomes you every time you enter your home? Those shoes all jumbled up, bags and coats on the table, and keys you can't easily find when you're about to leave — the sight of it can really give you a headache!
The term mudroom originated from the British where the home would have a room just for the sole purpose of housing worn boots, dirty shoes, and other dirty items. In the United States, the mudroom is used to store more than just dirty shoes. This room is used to store anything before the inside of your home.
So how do you improve your mudroom to get things back in order? Here are some ideas that should help you redesign that space to suit your needs and stay organized!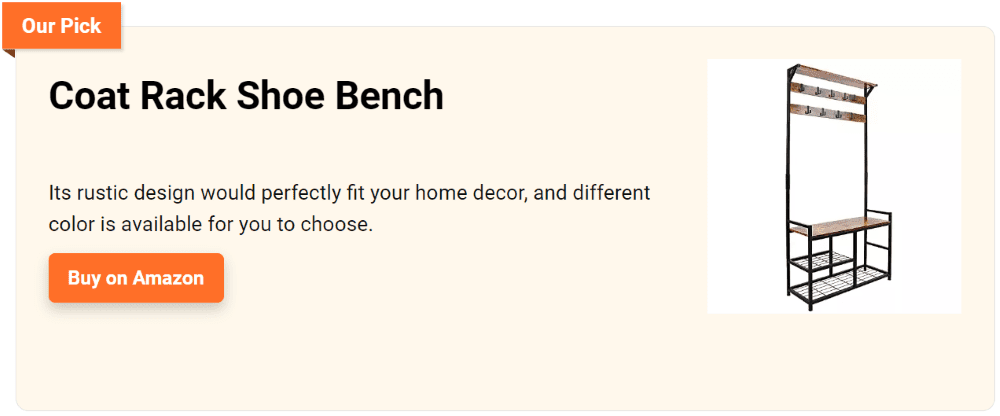 Every part of a mudroom can be designed in a number of ways, depending on your situation or needs. Space is also another factor that will tell you which ideas can work and which won't.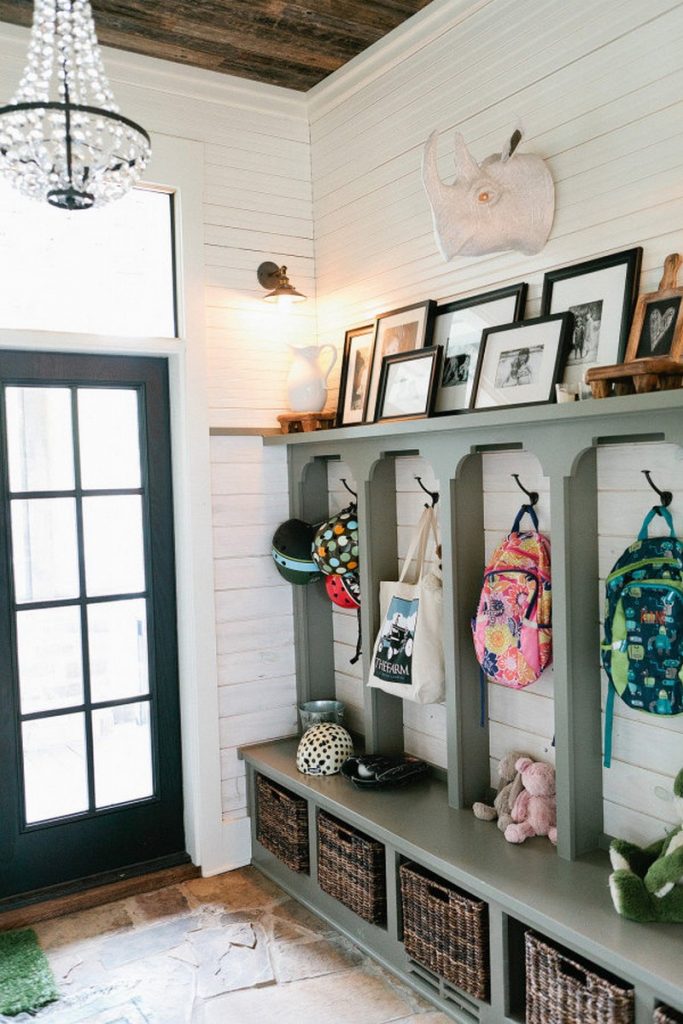 Check out these Mudroom organization ideas.
We hope that from the ideas we share below, you find one or two that will really improve the look and function of your mudroom.
Click on any image to start the lightbox display. Use your Esc key to close the lightbox.

Use Baskets
If you don't like the sight of shoes lined up in your entry, use baskets to hide them under your bench if you have one.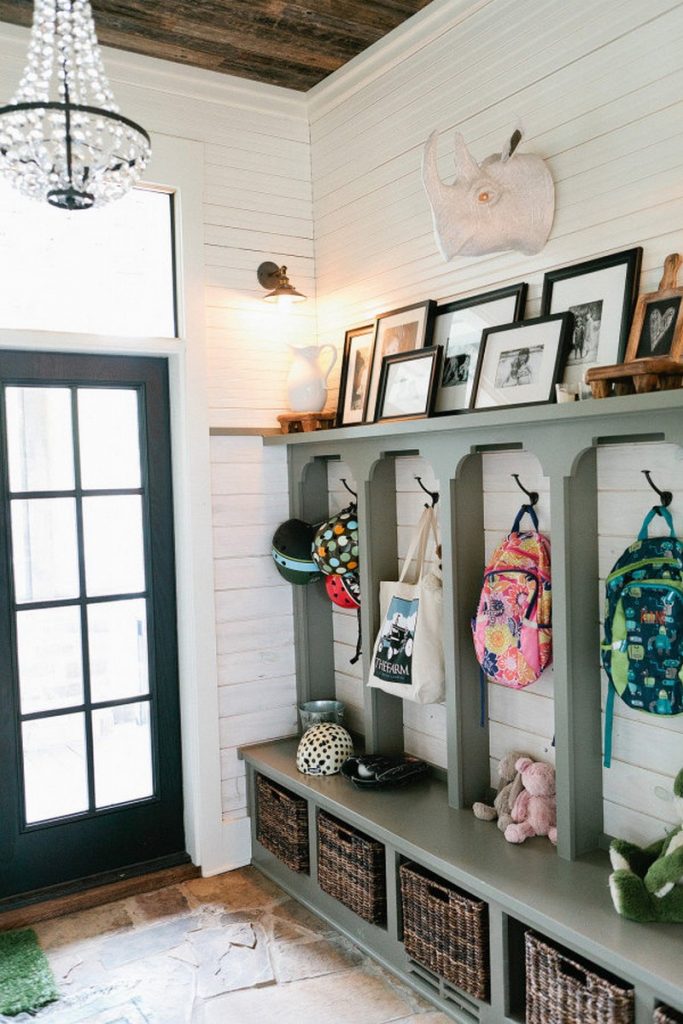 Hang Shoes
Now if you don't have a bench or you don't like keeping used shoes inside containers, here's a space-saving way to store them. Use hooks or rods, or build shoe pegs so that you can hang all your shoes on the wall. You can know more about the wall shoe organizer shown in the first image from The Project Addict.
Put a Drip Station
Is it always raining or snowing? Set up a drip station to avoid wet and muddy floors! Read more about the drip station and the entire mudroom in the first image on Liz Marie Blog.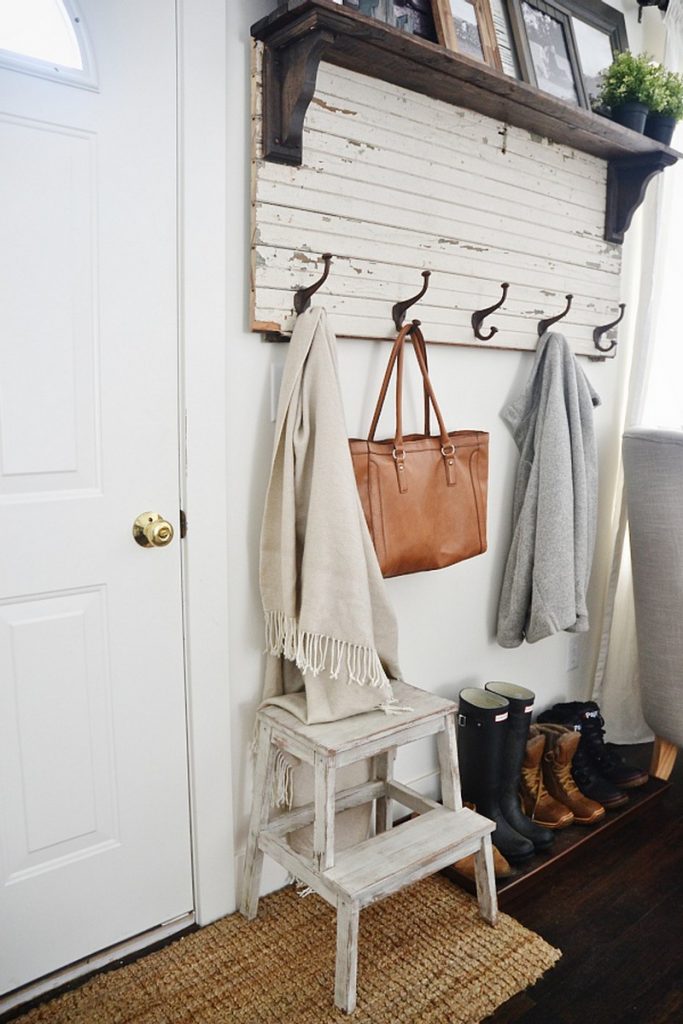 Use Cubbies
Cubbies and baskets are great storage ideas for small items like mittens and caps. Label each of them accordingly, and now you have neat storage for all your stuff with ease of access.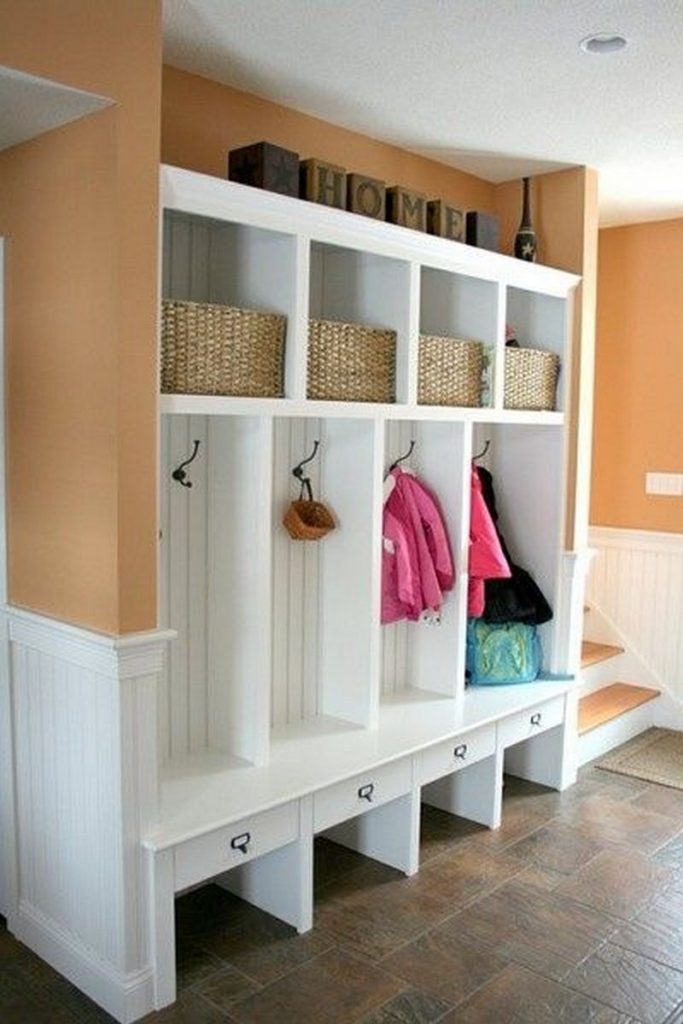 Install Hooks
Install hooks under or near your mudroom door for coats, handbags, and anything else you want to hang up as you enter. Your entry should be your home's most welcoming space, and you want to make it as easy as possible to remove your outerwear, especially if the weather is rainy or snowy.
It's a great idea if you have a wide wall area or if you don't have a lot of items to hang.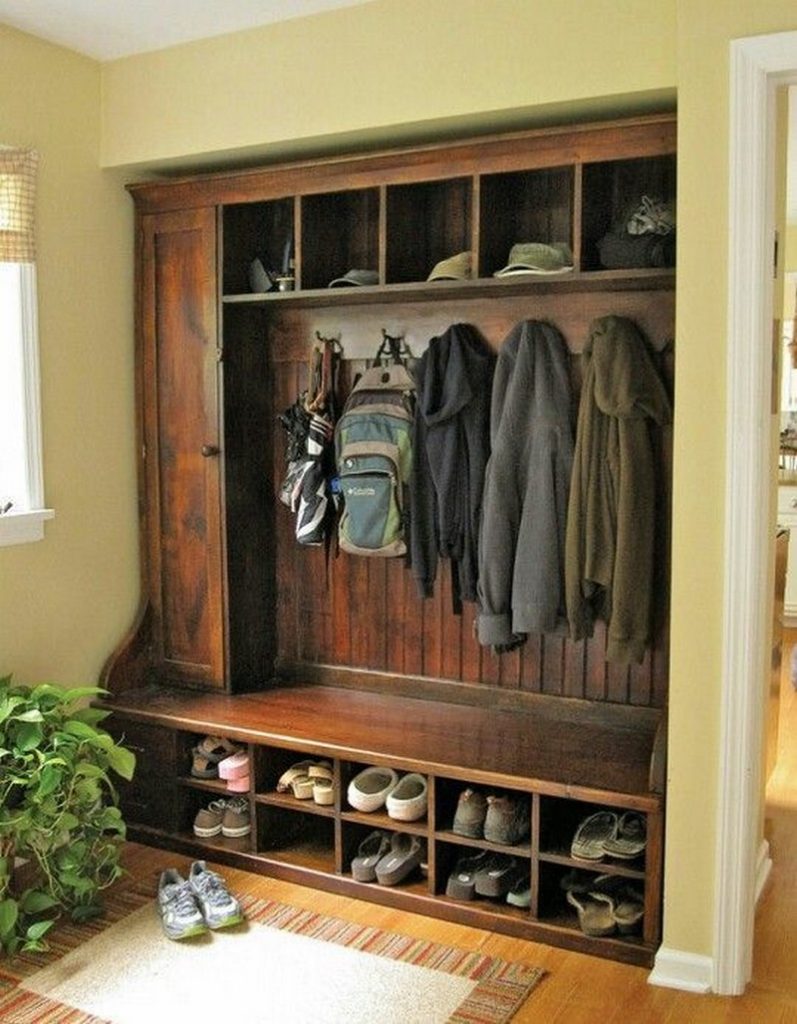 Use Rods
If you think hooks won't be able to accommodate all the jackets and bags everybody is regularly using, use rods and hangers — just like a closet! The DIY Nurse shows you how to transform a space into a wonderful mudroom as shown in the first image.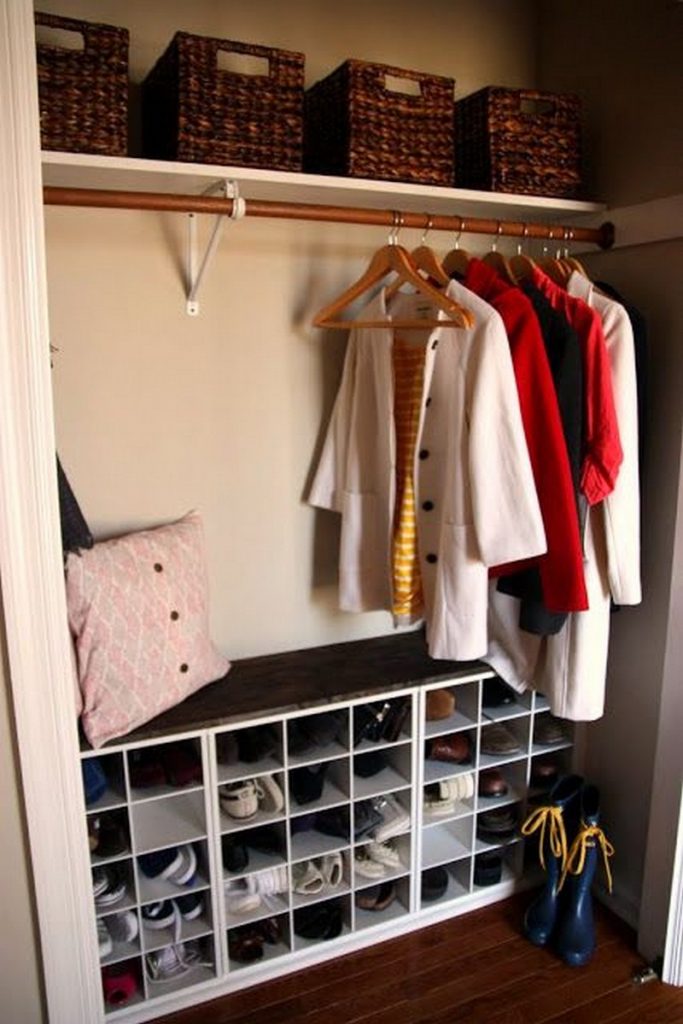 Assign a Station for Each Member
And of course, it will help to divide the mudroom so that each and everyone in the family has his/her own station. This way, belongings aren't mixed up or misplaced. Plus you don't have to be bothered no matter how disorganized they are as long as they keep it to their stations! 😉
You can also add blackboard paint for leaving notes like in the first example. Learn how to do it here.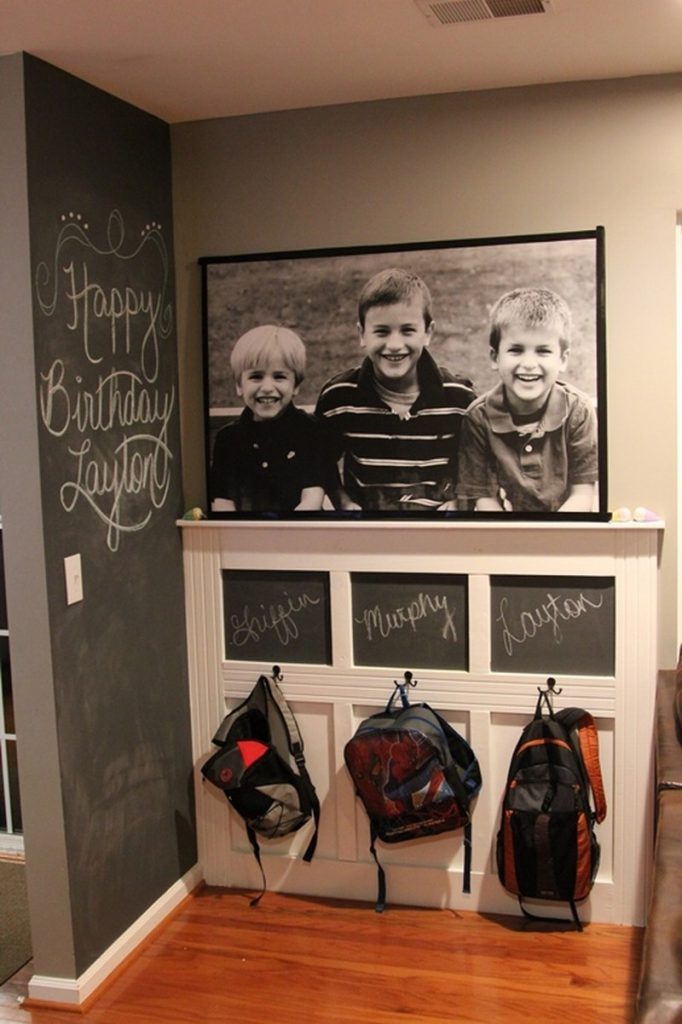 We hope these mudroom organization ideas helped you think of a way to improve your own space. If you have additional ideas, please don't hesitate to share them with us through the comments section!