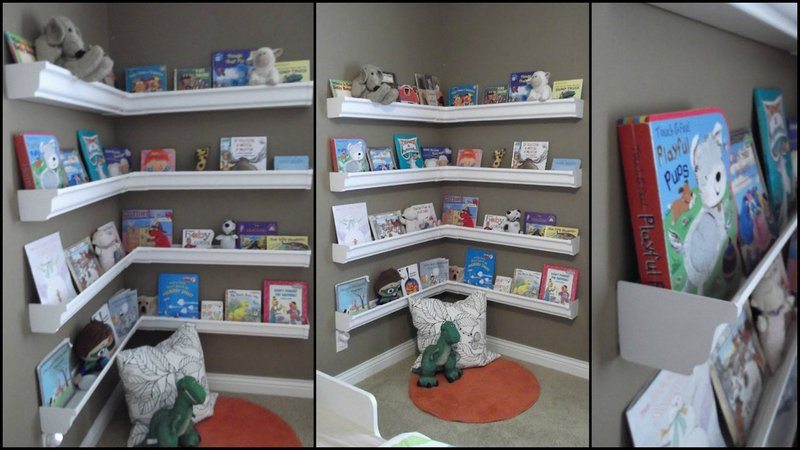 A Gutter Bookshelf will be a good addition to your child's room. Need a bookshelf for the little kids? This one would be the perfect idea for a lot of reasons. 🙂
It's important to foster a lifelong love of reading in your children. There are a lot of reasons for this, but one of the most important is to help them understand the world around them.
As a parent, it's easy to get stuck in a rut, so let's look at some of the benefits of encouraging your kids to read. Bookshelves are great for encouraging your kids to read.
Our Pick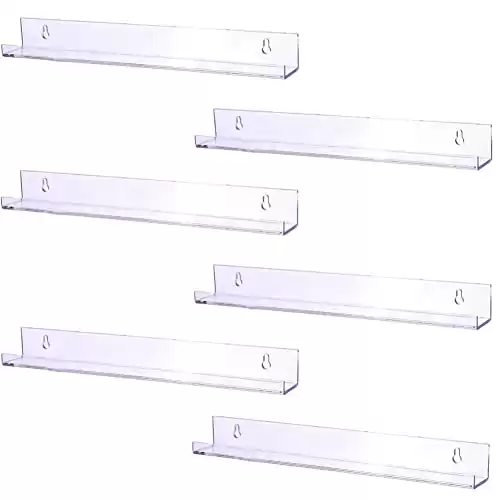 6 Pack 15 Inch Acrylic Invisible Kids Floating Bookshelf
The see-through wall mount book shelves will help you create a reading corner with your child's favorite books on display. Spend quality time with your kids by reading fun bedtime stories and encourage early childhood reading simply by showcasing their books all the time.
Buy on Amazon
We earn a commission if you make a purchase, at no additional cost to you.
11/26/2022 12:40 am GMT
They create a wonderful atmosphere and they can be decorated in many different ways to personalize them to both you and your children. You can make bookshelves from old vinyl gutters like this one here.
Vinyl gutters are made out of synthetic materials that are more durable. They are also lighter than metal gutters, which makes them easier to install.
Compared to wood shelving, vinyl gutters are safer as they are a softer material – less painful in case the kids trip and hit the shelves! The corners are also protected to get rid of the sharp edges. Plus, they wouldn't be able to climb these shelves.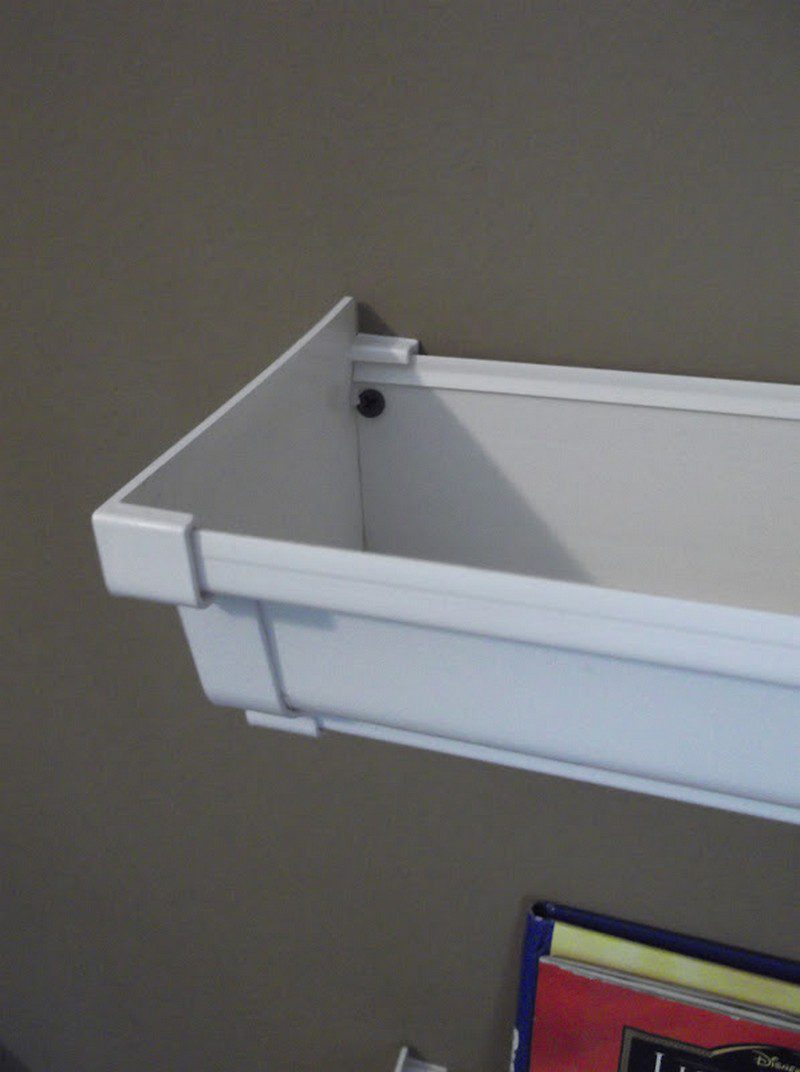 Gutters can hold the weight of books but not the weight of kids, so you won't have to worry about the danger of your little ones climbing up and then breaking a bone when you're not looking!
A vinyl gutter bookshelf is a great way to use vertical space in a small room. The shelf is mounted on a wall and is fashioned from vinyl, then covered with a tempered clear glass panel. Books can be placed in the gutter.
The shelf is great for little ones because the books are safe and there is plenty of room for the child to sit on the bottom shelf and read. The bookshelf is lightweight, which makes it easy to move if you change the location of your books.
It's also great for being a space-saving bookshelf. This way, the kids have more space to run around and play in the room. 🙂
Want to encourage your kids to read? Then build this beautiful gutter bookshelf!
You'll need these materials:
Vinyl Gutters
End Caps
Corner Pieces
Screws
Carpenter's Tape
And these tools:
Drill
Hack Saw
Carpenter's Level
Click on any image to start the lightbox display. Use your Esc key to close the lightbox. You can also view the images as a slideshow if you prefer 😎
How to make this gutter bookshelf?
Gathering all the materials needed is a must before you start this DIY Project. Before you start cutting all the vinyl gutters, you need to plan ahead where you will attach them for your kid's bookshelf.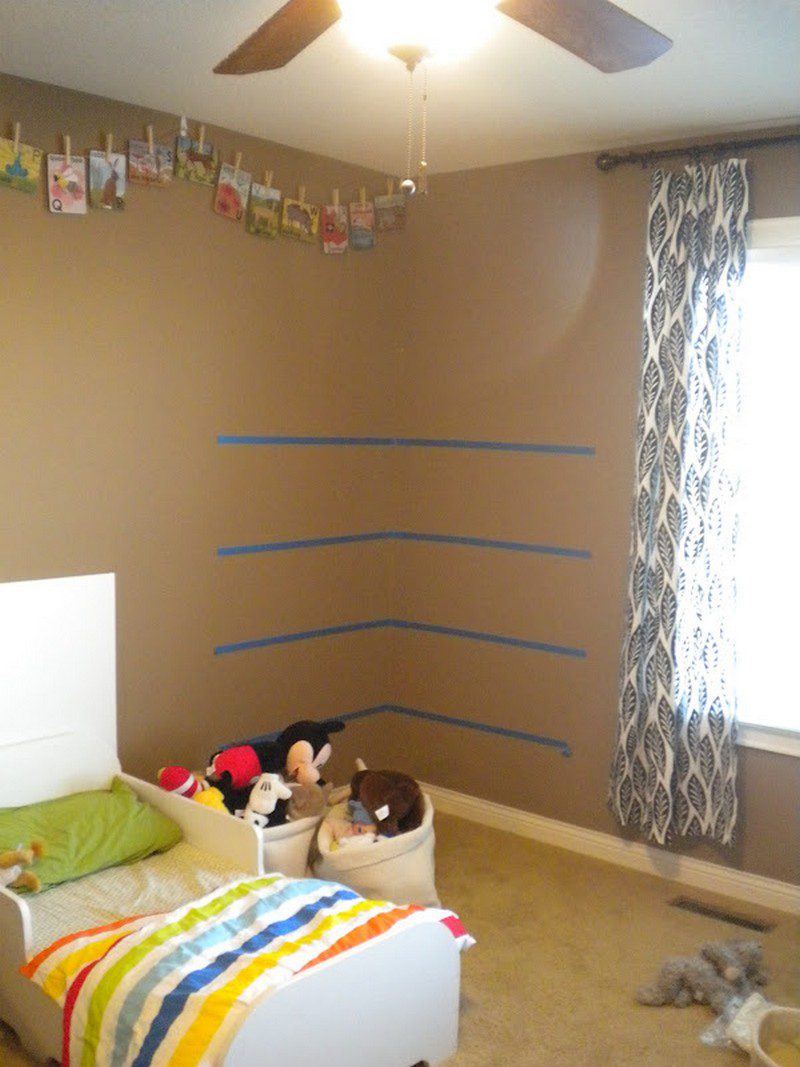 Mark the part of the wall where you want to put your bookshelf, using carpenter's tape. This will serve as guide for you as you proceed building your project. After marking, make sure to measure the dimension of the wall where you want your gutter bookshelf to be with.
Then start cutting your vinyl gutters, do it carefully. Once you have cut the vinyl gutters, attach the end caps of the gutter, so with the corner pieces.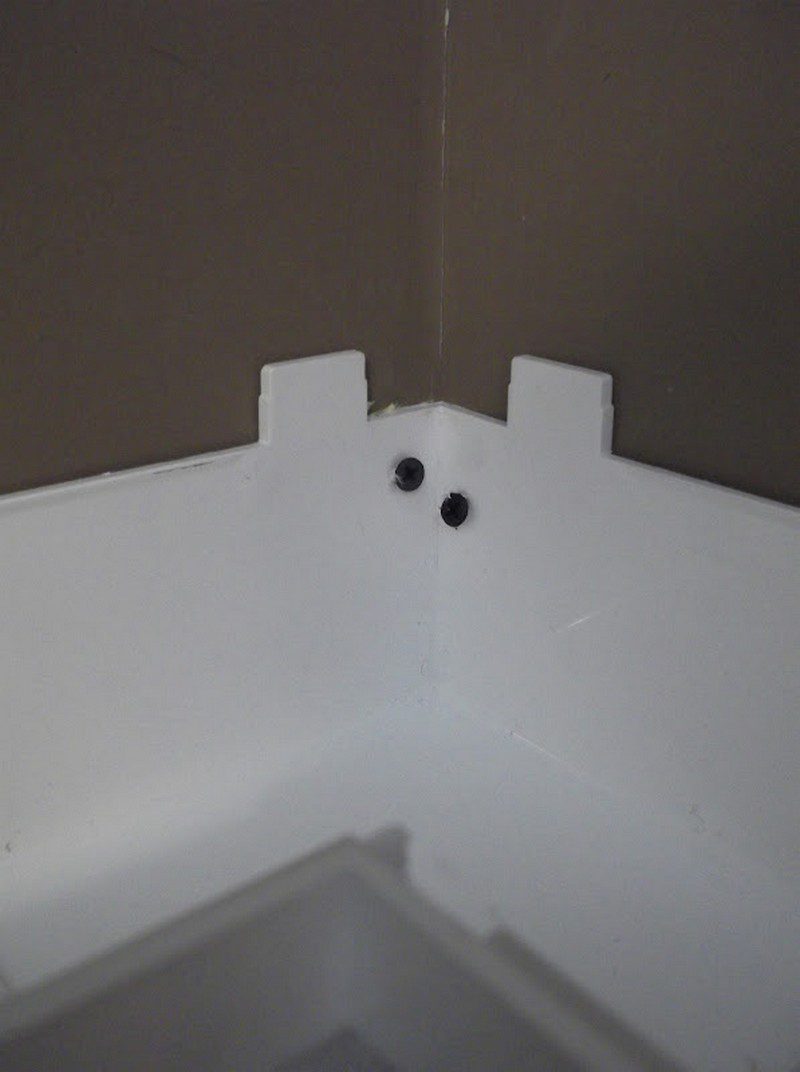 Then drill holes on the part of the wall where you want them to be attached. With the use of screws and srew drivers, mount your gutter bookshelf to the wall.
Decorate it with stickers if you want to, then you can start adding your kid's books.