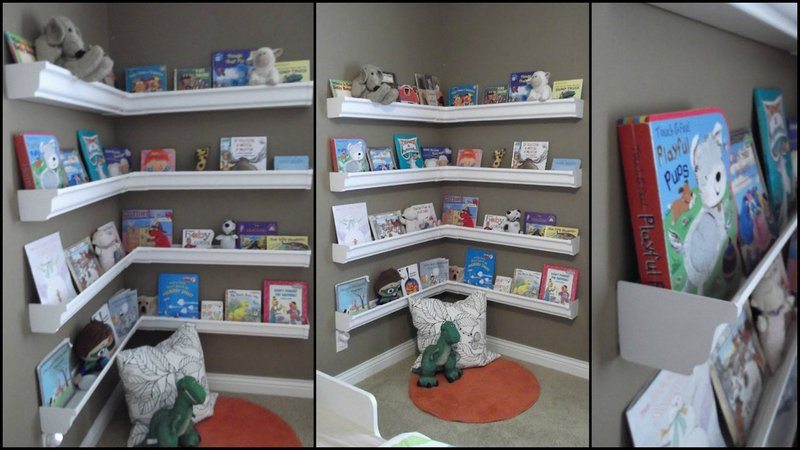 Need a bookshelf for the little kids? This one would be the perfect idea for a lot of reasons. 🙂
Compared to wood shelving, vinyl gutters are safer as they are a softer material – less painful in case the kids trip and hit the shelves! The corners are also protected to get rid of the sharp edges. Plus, they wouldn't be able to climb these shelves. Gutters can hold the weight of books but not the weight of kids, so you won't have to worry about the danger of your little ones climbing up and then breaking a bone when you're not looking!
It's also great for being a space-saving bookshelf. This way, the kids have more space to run around and play in the room. 🙂
Want to encourage your kids to read? Then build this beautiful gutter bookshelf!
You'll need these materials:
Vinyl Gutters
End Caps
Corner Pieces
Screws
Carpenter's Tape
And these tools:
Drill
Hack Saw
Carpenter's Level
Click on any image to start lightbox display. Use your Esc key to close the lightbox. You can also view the images as a slideshow if you prefer 😎