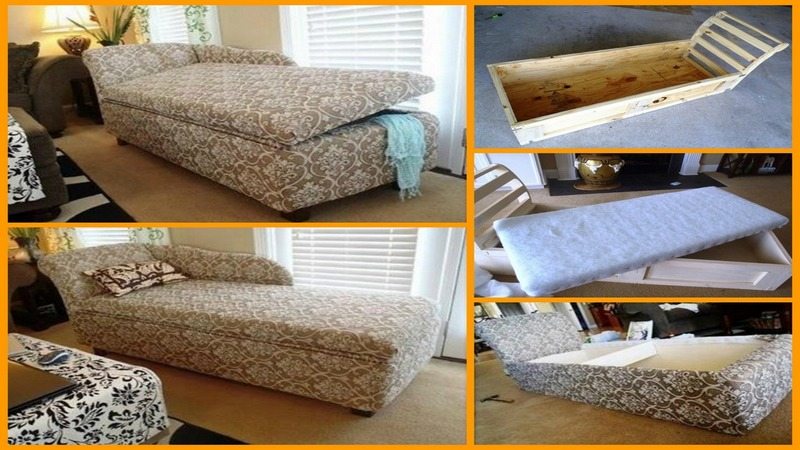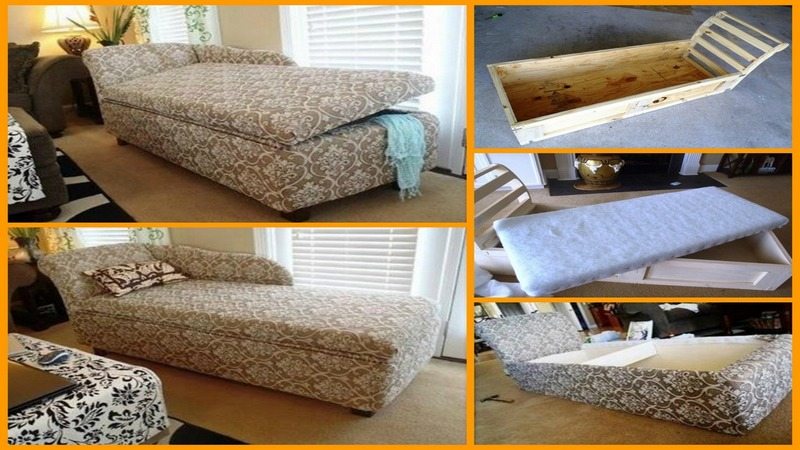 A chaise is a lovely place to sit and relax, but they do take up a lot of floor area. Adding hidden storage, however, offsets the loss of space — and makes it a great piece of furniture to add to your home! How about creating a lounge with storage? Make it beautiful and space-savvy.
A beautiful and comfy lounge with storage is best added to the living room (or entertainment room), where you could comfortably lie on it while watching your favourite TV show or reading a book.
Our Pick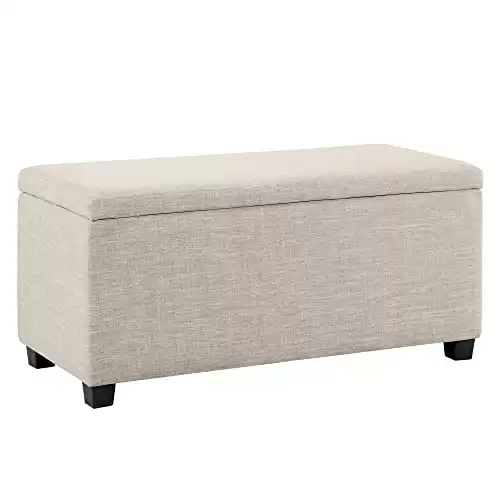 This lounge with storage will definitely be occupied by your family members. The best part is, you can hide here some sofa covers, pillowcases or other excess pillows not being used, and can easily be accessed once needed.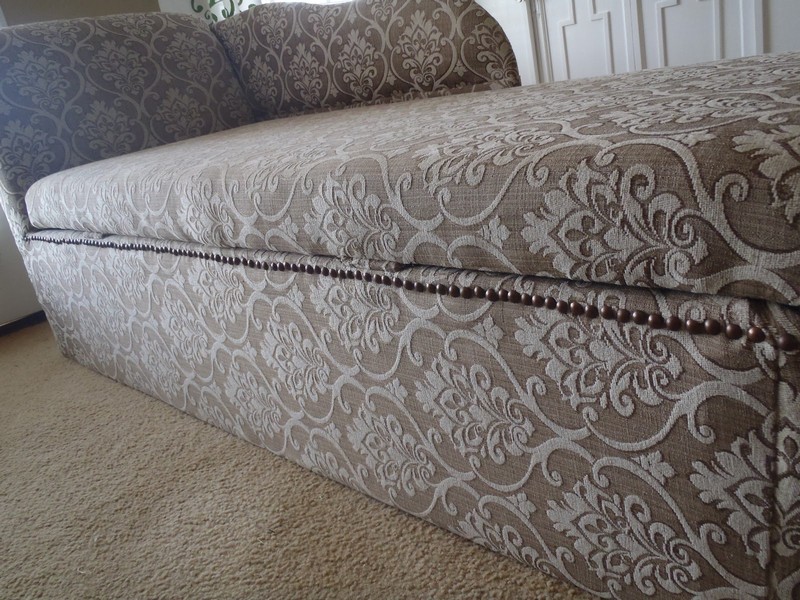 What are the materials needed to build a DIY lounge with storage?
What's great about doing it yourself — aside from spending less as compared to buying a commercial one — is that you can customize the dimensions to suit your space.
Materials:
6 yards Patterned Fabric
2 yards Non-Patterned Basic Fabric (for the bottom and inside seat box cover)
1 1/2 pcs. 24 X 72 X 3or4 in. good quality Foam
Staple Wire
4 box Furniture Tacks
Paint
2 Hinges
Pocket Hole Screws
Corner Braces
Mending Plates
S-spring or No-Sag Spring or Webbing
Batting
Wood Glue
Tools:
Jigsaw
Hand Saw or Table Saw
Drill
Sander
Paintbrush
Wood Clamps
Pliers
Measuring Tape
Glue Gun
Cutting List:
(2) 26 X 7 X 3/4" backrest side parts, cut as shown below
(16) 22 ½ X 2 X 3/4" backrest horizontal supports and box lower support
(2) 21 ½ X 8 ½ X ½" plywood, box shorter side cover
(4) 57 X 2 ½ X ¾" box long side support
(6) 5 X 4 X ¾" box vertical long side support
(2) 24 X 3 X ¾" box horizontal short side support
(2) 59 1/4 X 9 3/4 X ½" plywood, box longer side cover
(1) 59 ½ X 21 ½ X ½" plywood, box bottom cover
(2) 57 3/4 X 1 1/2 X 1" seat part long side support (I used red oak)
(4) 21 X 1 1/2 X 1" seat part short support
(1) 57 ¾ X 23 ½ plywood (if using plywood for the seat support cover instead of S-spring or webbing)
(1) any size for arm support
(8) 4 X 3 X 3/4″ legs, tapered or (4) store-bought legs
How to make a DIY lounge with storage?
Whether you have a small or large lounge area, there are plenty of ways to add storage and style. If you're short on space, try incorporating built-in shelves or cabinets into your design.
Making your own lounge with storage can be a fun and rewarding experience. By following these simple steps, you can transform any room in your home into a cozy and stylish lounge area.
1. First, consider what kind of furniture you will need to create your lounge. A comfortable couch or armchair will do, as well as a coffee table or ottoman for resting your feet.
2. Next, think about what kind of storage you will need to keep your lounge tidy. A bookshelf or media console can be a great place to store books, magazines, and other items. If you plan on using your lounge for entertaining
3. Start building the structure that you want as your lounge with storage.
If you have no existing furniture to convert, you can create your own. You'll just need to make a few measurements to build the structure, then follow the steps on the link below.
Thanks to Lazy Liz on Less for this great project. You can get step-by-step instructions here…
4. Next, you'll need to add some cushions or pillows to make it extra cozy. You can either make your own covers using fabric scraps or simply use some old blankets or towels.
5. Finally, you can add some small box organizers in the storage area.
Click on any image to start the lightbox display. Use your Esc key to close the lightbox. You can also view the images as a slideshow if you prefer 😎
If you liked this project, you will also like viewing these Easy DIY Projects…